Looking for how to spend 5 days in NYC? We've got you covered in this full NYC-local approved NYC itinerary for 5 days hitting up some of the most iconic spots in Manhattan (with a few hidden gems sprinkled in there) as well as visiting the boroughs – like Brooklyn!
5 Days in NYC. One whole work week. You could spend it sending emails, updating spreadsheets, making plans, writing to-do lists — or, you could throw up that Out of Office reply, pack your bags, and head to the greatest city in the world (hey, we're biased!) for 5 days of exploration uptown, downtown, and everywhere in between.
We're here to recommend everything you need to know to fill your trip with the very best museums, sightseeing attractions, bars and restaurants, parks, and entertainment the Big Apple has to offer. Because those emails can wait — start spreading the news, you're leaving today, you're going to be a part of it — the ultimate guide to 5 days in NYC to make planning your dream NYC trip easy breezy.
This isn't your average 5 days in NYC itinerary. This is a local's guide to some of the best spots in the city. If you're wanting to hit up more of the iconic attractions, customize your itinerary to include some of our picks for best NYC attractions and experiences! We get it, if it's your first time ever you might want to hit up those famous New York City in the movies and TV spots!
And obviously, feel free to customize your itinerary – these are all picks curated by a local but everyone's different. Feel free to use the itinerary as is or substitute out a few of the activities and attractions! Also, we have other itineraries on our site, ALL are completely different and focus on different areas of the city, use one of these to help customize your trip!
Also, if you're still planning, be sure to check out our picks for best NYC hotels with a view if you want to elevate your trip with skyline views right from your bed! Or if you're on a budget, check out our guide to the best affordable NYC hotels under $200 a night with great locations!
Last but not least, if you're looking for something different, check out the most unique hotels in NYC! And don't forget about the nightlife, if you still have the energy! Check out our guide to all the best things to do in NYC at night to add on to your itinerary!
Disclaimer: This guide to 5 days in New York City contains affiliate links.
New York City in 5 Days
Day 1 of 5 Days in NYC: Downtown
Breakfast at Sarabeth's
339 Greenwich St, New York, NY
Kicking off your first of 5 Days in New York City is going to take proper fuel — and where better to fuel up at Sarabeth's, known for their famous house-made bread and pastry basket among other breakfast classics — like their Cinnamon Roll, Lemon Ricotta Pancakes, and Smoked Salmon Benedict.
Enjoy breakfast in their airy, light-filled Tribeca dining room and gear up for a day of exploring ahead!
One World Observatory
117 West St, New York, NY
Speaking of light-filled, head up — all the way up 102 floors to the One World Observatory to check out unbelievable 360 degree views of Manhattan, the Hudson and East Rivers, Brooklyn, Staten Island, New Jersey, and the Statue of Liberty.
Be sure to make reservations and buy your tickets in advance for this attraction to make sure you catch it during your 5 days in NYC — and if possible, it's worth going on the early side for a less-crowded vantage point (and photo op!). Get your tickets in advance here.
September 11 Museum and Memorial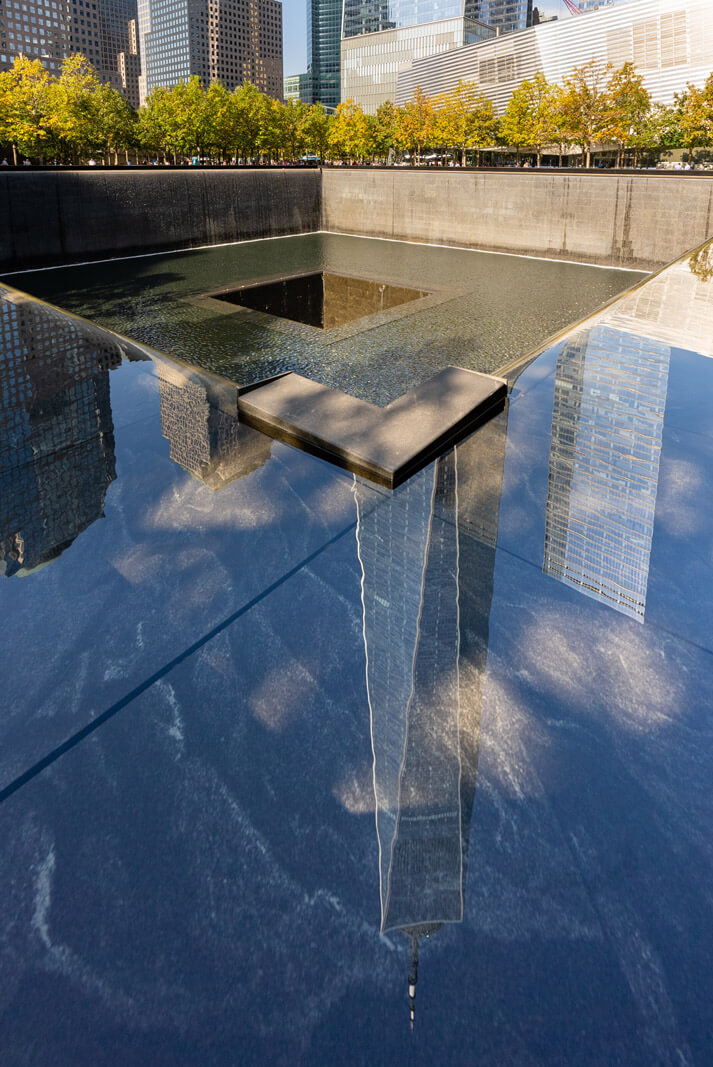 180 Greenwich St, New York, NY
A somber and emotionally impactful stop on your 5 Days in NYC, the September 11 Museum and Memorial is a thoughtfully curated and powerful tribute to the decades-long effects of New York's darkest day.
Reservations are required, though the outdoor memorials can be publicly accessed without tickets. Get your tickets in advance here.
African Burial Ground National Monument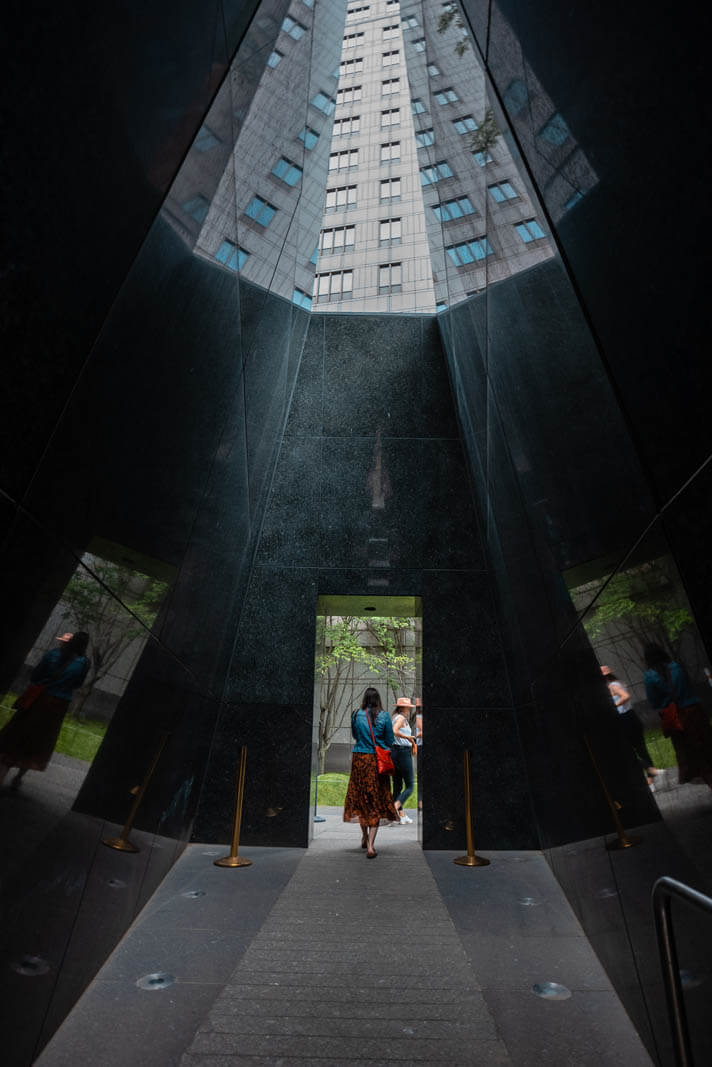 290 Broadway, New York, NY
The oldest and largest burial ground of enslaved and free Africans, this national monument is another important stop on your 5 Days in New York City. Like the September 11 Memorial and Museum, access to the outdoor memorial is free but ranger lead guided tours require advanced reservations.
Museum of Jewish Heritage
36 Battery Pl, New York, NY
A living memorial to the Holocaust, this museum takes personal survivor testimonies, artifacts, and archival records as an affidavit of the continued global impact of intolerance, while acknowledging and celebrating Jewish heritage.
If you happen to visit on a Thursday during your 5 days in New York City, the museum is free from 4 pm to 8 pm.
Lunch at Joe's Shanghai
46 Bowery New York NY
You're in for a treat. New York's Chinatown and its rich culinary landscape are essential to the fabric of the city. Make a stop at Joe's Shanghai Restaurant, a landmark eatery known for their life-changing soup dumplings, soft-shell crab, and spicy Szechuan-style sliced beef.
Shop in SoHo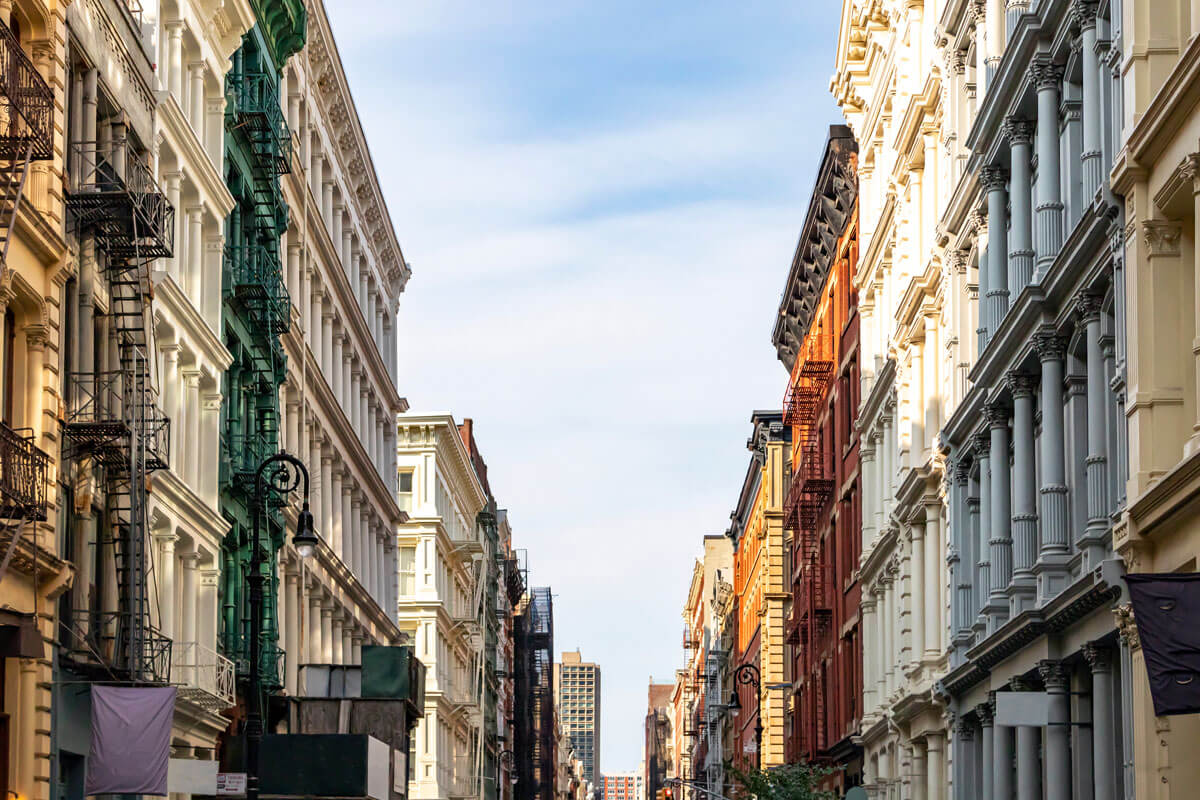 This vibrant downtown neighborhood, filled with lofts and large flagship stores, is known as a shopping paradise — equally populated with unique boutiques and high-fashion brands.
Walk along Broome, Broadway, Crosby, and Prince Streets for the best of both worlds. After all, you deserve some new outfits for your 5 days in NYC.
McNally Jackson Books
52 Prince Street
While you're on Prince Street, be sure to check out McNally Jackson Books, a favorite on our NYC independent bookstores guide. Staff-curated reads for every mood, as well as hidden gems from McNally Jackson's very own publishing house are sure to satisfy you more than the same five titles they offer at the airport bookstore!!
Morrison Hotel Gallery
116 Prince Street
While you're in New York City for 5 days, why not snag a memory that will last a lifetime? The Morrison Hotel Gallery, home to an unparalleled collection of fine-art music photos (think David Bowie, Janis Joplin, the Notorious BIG), is your place to find truly unique, stunning photos that will make you feel like you too made it to CBGB before it became a retail store.
Washington Square Park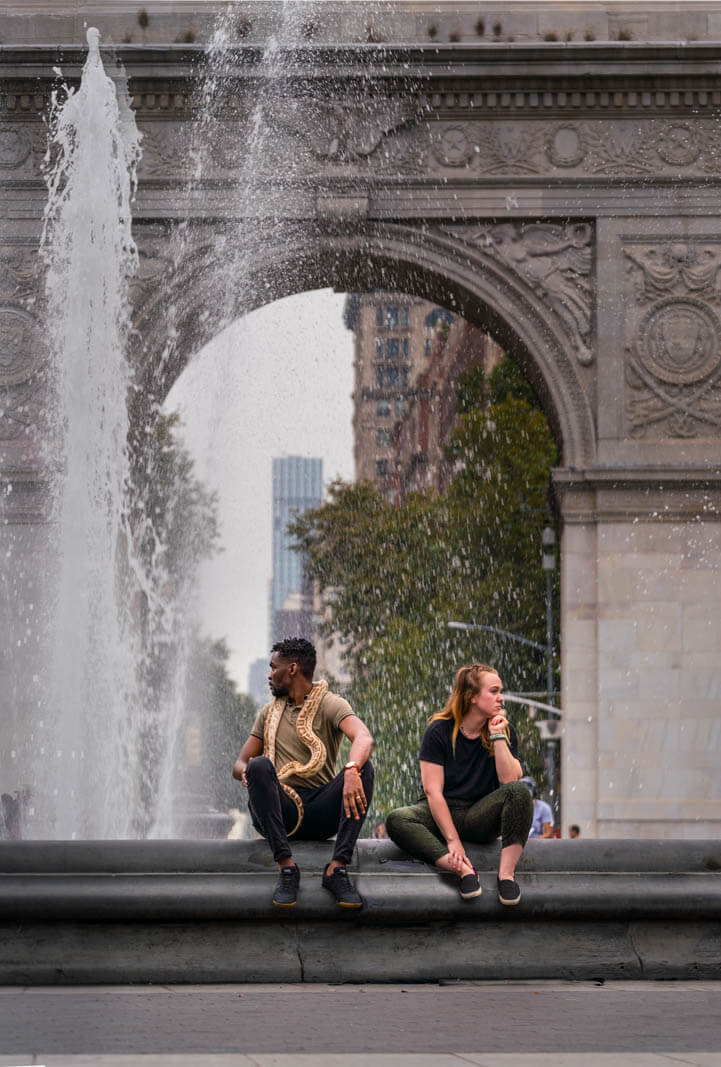 Did going to the Morrison Hotel Gallery make you nostalgic for Old New York? Your next stop should then be Washington Square Park, where the outsized energy of the city truly lives. Maybe it's the iconic arch you've seen in so many movies, maybe it's the fountain (yes, you are allowed to jump in if you want to!), maybe it's the classic chess game tournaments — but something about WSP is an ode to city living — if you're in New York City for 5 days, don't miss it – this is a prime gathering place and people watching spot!
Movie at IFC
323 6th Ave New York NY
Another relic of a bygone era that's still alive in NYC? The independent movie house, of which the grand-daddy of them all is the Independent Film Center (aka IFC) on the border of Greenwich Village and the West Village.
Stop by the IFC for new indie releases, big blockbusters in a fun and funky moviehouse space, or their excellent mini-festivals (like their yearly Oscar-nominated short film series). And for what it's worth, the snacks are cheaper than your average AMC Theater!
Little Owl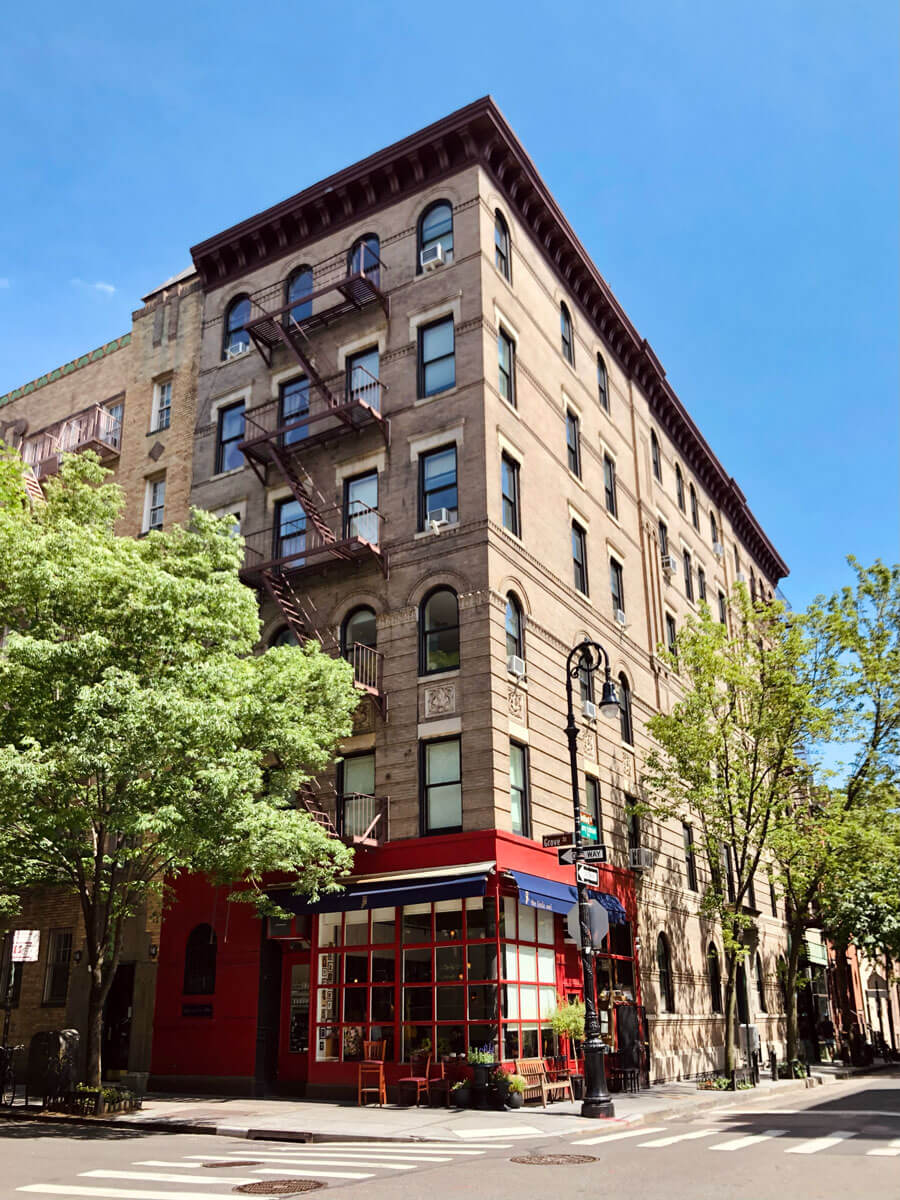 90 Bedford St, New York, NY
Hmmm…why does this restaurant look so familiar? 90s babies will tell you that its exterior is none other than the famous (yet fictional) "Central Perk" coffee shop from the TV classic Friends.
While Little Owl serves Mediterranean cuisine instead of cappuccinos, it's a truly excellent and intimate (make reservations!) dinner spot that does embody New York even more than Rachel, Ross, Joey, Monica, Chandler, and Phoebe did (the show, after all, was filmed in LA…). Try the Faroe Island Salmon or the Crispy Bell and Evans Chicken!
PSST…if you're fans of finding iconic 'filming locations' don't miss Carrie Bradshaw's apartment from Sex and the City at 66 Perry St, just a short walk from here, and be sure to check out the best And Just Like That filming locations too!
Drinks at Employees Only
510 Hudson St, New York, NY
Evoking the best of speakeasies (without Prohibition!)Employees Only is a luxe cocktail bar perfect for bookending your first of 5 days in New York City.
Enjoy an art-deco, gilded bar setting while you sip on an Amelia cocktail (Chopin Vodka & St. Germain, shaken with puréed Blackberries & fresh lemon juice) and share oysters on the half shell. There are so many great speakeasies in NYC, this is definitely one of the best!
Day 2 of 5 Days in NYC: Midtown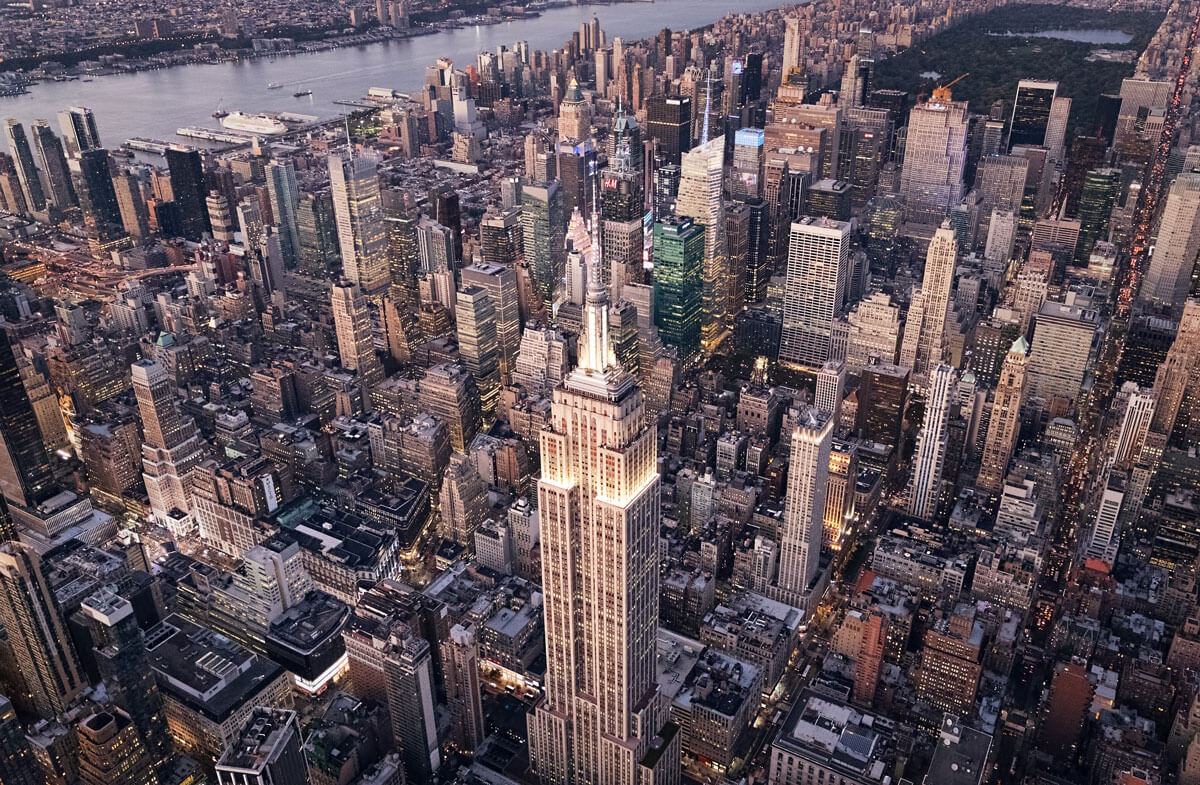 Breakfast at Breads Bakery
1890 Broadway New York, NY
If you're visiting New York City in 5 days, you must include a bakery on your list of stops. It's the law! We ("we" being professional New York bakers, I'm just ok!!) make some of the best breads out there and the aptly named Breads Bakery is all the proof you need. Snag a flaky, marzipan-filled almond croissant or a decadent chocolate babka and an espresso before you head out for the day!
Central Park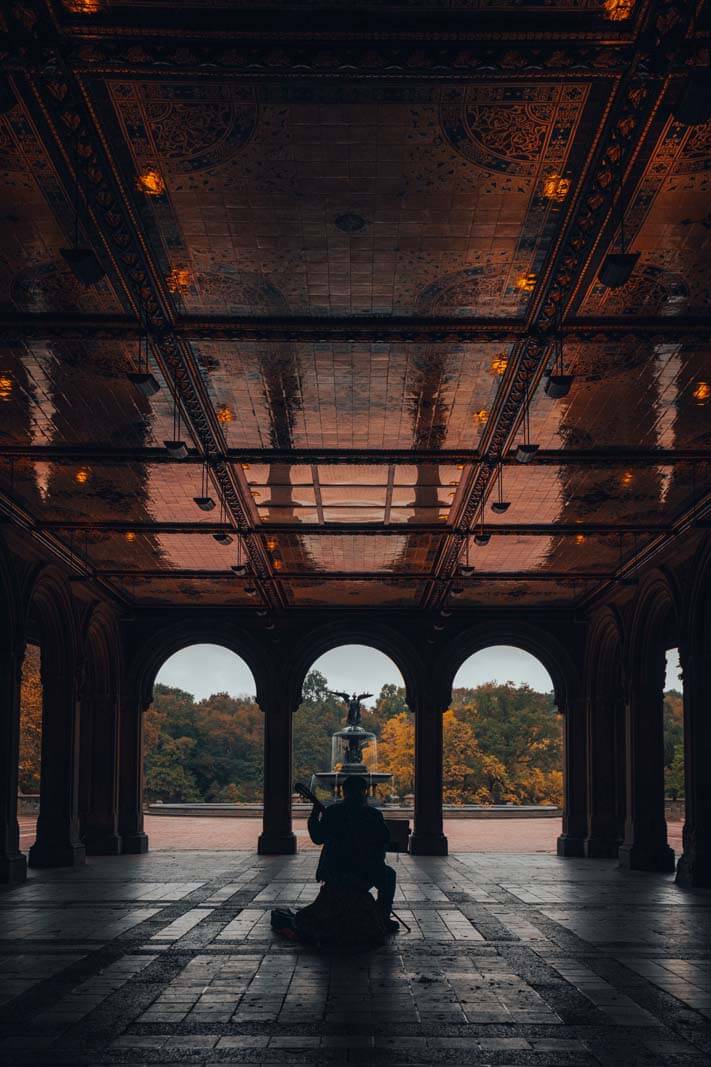 Maybe you've heard of it?? Yes yes, it's by no means a hidden gem (but there are some hidden gems in Central Park), but this well-loved landmark is a must on your 5 days in NYC.
In warm weather, enjoy a picnic in Sheep's Meadow or Strawberry Fields (forever). In the winter, make sure to stop by Wollman Rink for holiday skating. Entertaining the family? Head to the Central Park Zoo. No matter when you go, stop by the Bethesda Terrace Arcade (and fountain) for one of the most romanticized spots in the city.
Need a cocktail after entertaining the family? Tavern on the Green. It's all here. Thanks, Frederick Law Olmstead!!
Lunch at Sophie's Cuban Cuisine
947 8th Avenue
Sophie's Cuban Cuisine is a place that would be easy to miss in the hustle and bustle of 8th Avenue and its many national chain restaurants. But you'd be remiss to miss out on this truly excellent lunch spot serving up top-notch Cuban fare, the crown jewel of which is their Cuban sandwich. Grab some and bring them to the park! Or take your lunch al fresco and walk west to Hudson River Park for waterfront views!
Wintertime — Radio City Christmas Spectacular
1260 6th Ave, New York, NY
Any winter 5 days in New York itinerary must include a trip to see the hardest working performers in show business — the Rockettes. Kicking up their heels since 1932, the Rockettes and their Christmas Spectacular will make even the Grinchiest of hearts grow 3 sizes. And while you're here, be sure to check out our comprehensive guide to Christmastime in New York!
All the Time — Broadway Shows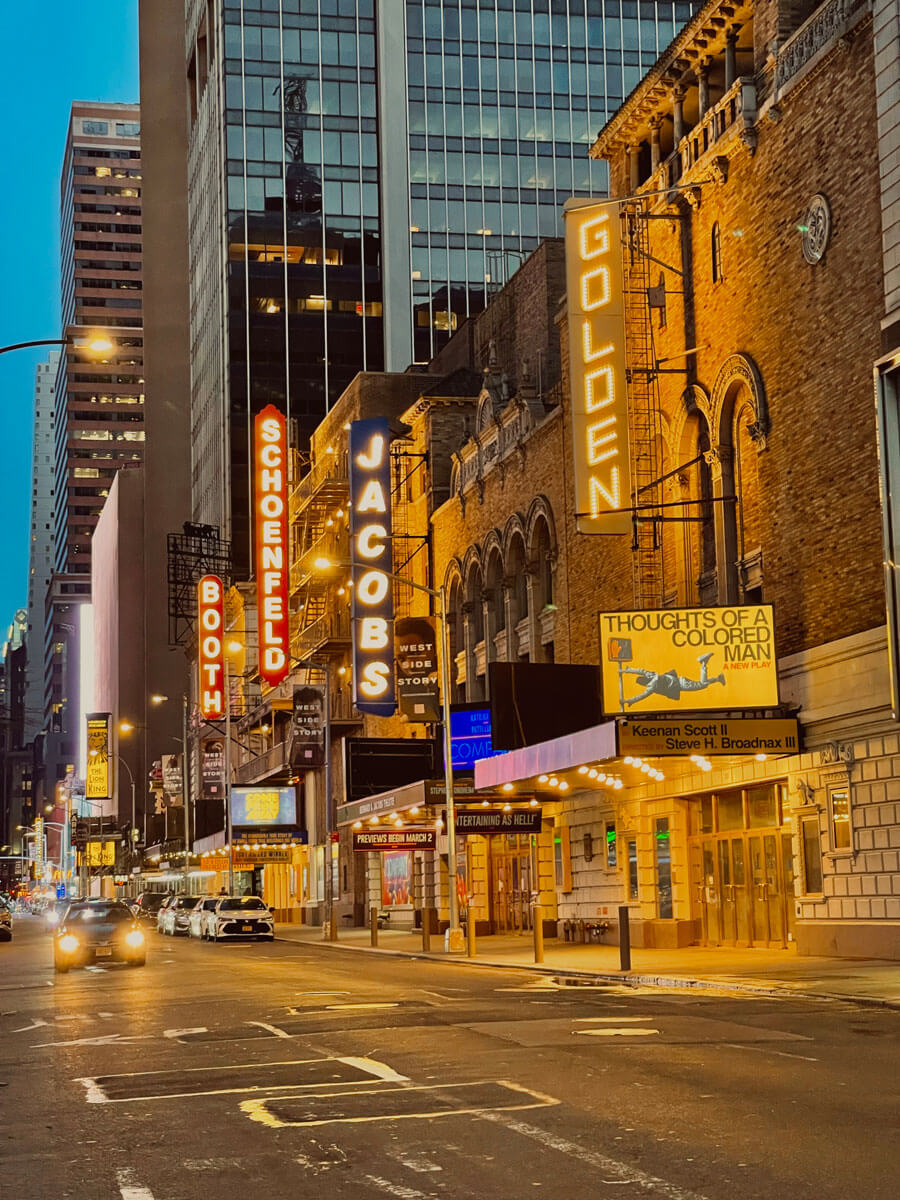 Any 5 days in New York itinerary should necessitate seeing at least one Broadway show, in our humble opinion. Check out the nearest box office for the best same-day deals (sans online fees!) or play the lottery for those hard-to-snag Music Man tickets. And don't forget to check out the TKTS booth in Times Square, where even further discounts can be found. It's showtime!
If it's your first time doing this (or you're 'still newish to it) see our full guide for how to see a Broadway show plus all the tips and tricks of how to score cheap tickets like a pro/New Yorker.
Dinner at Glass House Tavern
252 W 47th St, New York, NY
A perfect pre- or post-show dinner spot on New York itinerary 5 days journey, Glass House Tavern serves up elegant, New American fare in a lively, salon-like setting full of industry professionals (it's the new Sardis, baby!!). We recommend the Grilled Hanger Steak or the Vegetarian Quinoa Paella!
Drinks at Pebble Bar
67 W 49th St, New York, NY
Rockefeller Center is experiencing a bit of a recent cultural renaissance, and Pebble Bar — owned in part by several high-profile current and former cast members of Saturday Night Live — is living proof. The sleek, clubby, four-story townhouse is the perfect setting for an after-show cocktail like the Martini 1-H (Monkey 47 Gin or Stoli Elit Vodka, Vermouth, Bitters, Citrus Oil & Accouterments) while waiting for celebrity sightings! I'm not staring at you Jimmy Fallon, you're staring at me!
Day 3 of 5 Days in NYC: Uptown
Breakfast at Barney Greengrass
541 Amsterdam Ave, New York, NY
A New York institution, Barney Greengrass is a must on your 5 days in New York itinerary. Open since 1908, this Jewish deli specializes in the very best smoked fish, blintzes, and sturgeon scrambled with eggs and onions.
Grab breakfast here and you'll be in good company — not only with other New Yorkers, but also a variety of fictional New Yorkers who have eaten here on TV shows and movies such as 30 Rock, Revolutionary Road, and You've Got Mail.
American Museum of Natural History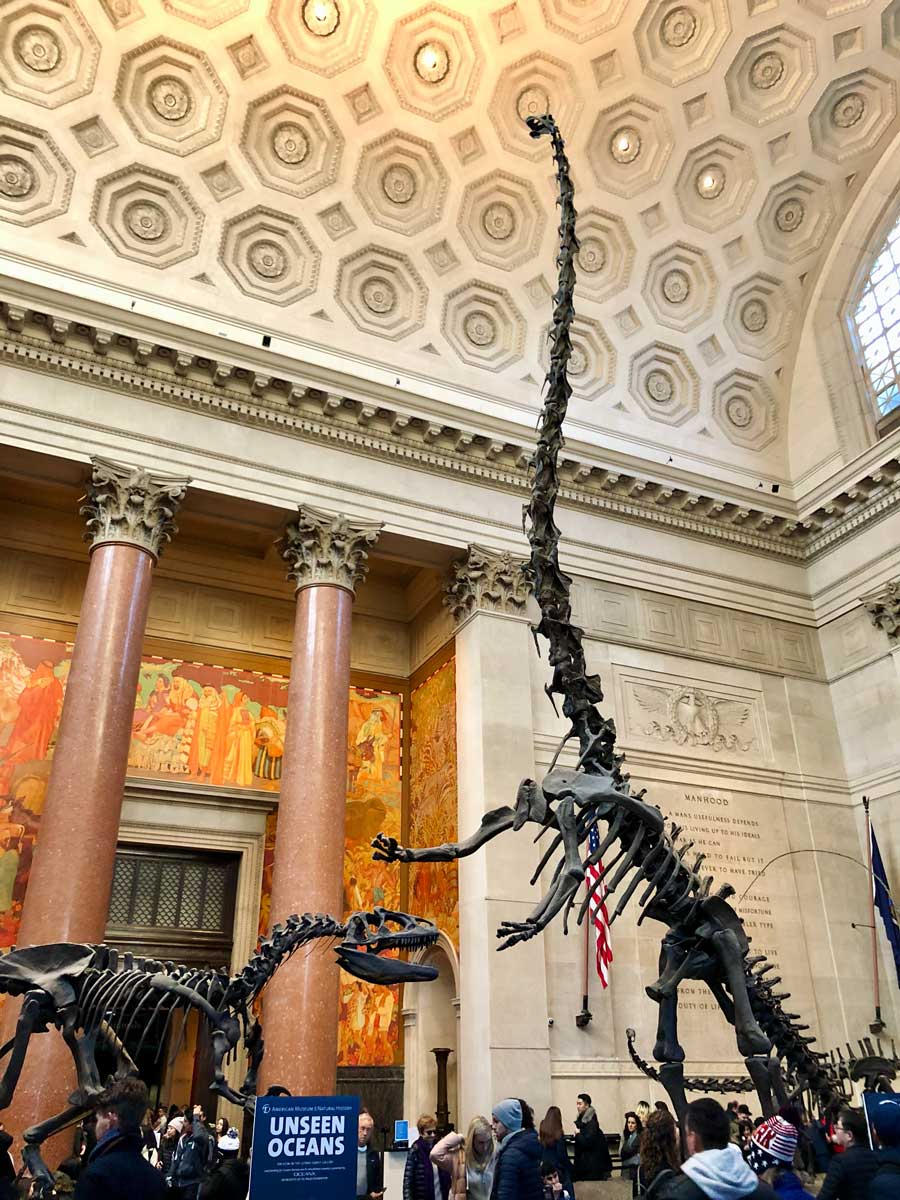 200 Central Park West, New York, NY
Speaking of institutions — after your trip to Barney Greengrass, head over to the venerable American Museum of Natural History to see everything from ancient dinosaur fossils to planetarium projections of what's going on in space right now. Don't forget to visit the whale! This is hands down one of the most iconic and best museums in NYC, don't miss it!
Lunch at Jin Ramen
3183 Broadway, New York, NY
Specializing in Soba noodles and perfect ramen bowls, Jin Ramen is the place to go on your New York itinerary 5 days extravaganza for perfect Japanese cuisine. And if you're looking to save a buck, Jin Ramen has wonderful lunch specials for under $15 (frankly, a rarity for any sit-down restaurant these days!). Try the Shoyu Ramen!
Pssst…if you're trying to save money on your trip, it's possible (and a lot of fun)! Check out our guide to visiting NYC on a budget. There are so many great places to eat and things to do whether you're traveling on a shoestring budget or you just could save a little here and there.
Book Culture
2915 Broadway New York, NY
Get your Nora Ephron on and browse some books on the Upper West Side, dammit! We love Book Culture, which has several uptown locations but a particularly excellent multi-level one near Columbia University (which is also a campus worth checking out!!). Enjoy staff-curated picks and the requisite adorable tote bag on your 5 days in NYC!
The Cloisters Museum at Fort Tryon Park
99 Margaret Corbin Dr, New York, NY
Keep on trekking up, all the way to the Northern end of Manhattan for a special treat on your New York itinerary 5 days journey — the Cloisters Museum! An outpost of the venerable Metropolitan Museum of Art, the Cloisters focuses on ancient religious artifacts and medieval art, including impeccably preserved 11th-century tapestries and a building composed partly of the remnants of several medieval-era French cloisters.
As a bonus, the Cloisters is entirely surrounded by Fort Tryon Park, a stunning, floral green space with spectacular views of the Hudson River at sunset, and one of the best parks in NYC!
Dinner at The Pandering Pig
209 Pinehurst Ave, New York, NY
After your Fort Tryon adventure, head a few blocks down to the Pandering Pig, an intimate, friendly French restaurant with well-made classics in a homey atmosphere. While the menu is always changing, we're partial to the butternut squash gratin, short ribs, and French onion soup!
Day 4 of 5 Days in NYC: Brooklyn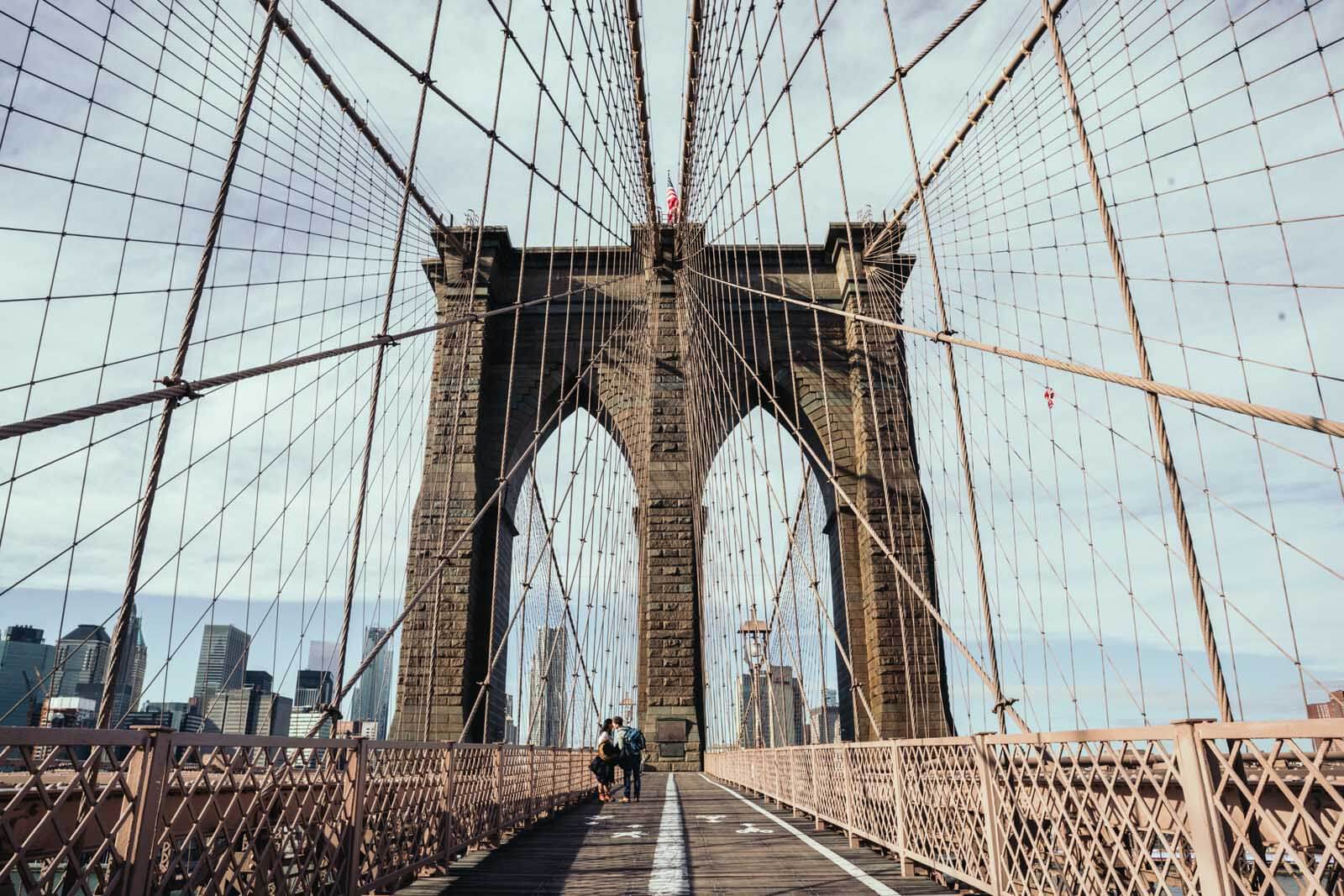 Breakfast at Mile End Deli
97 Hoyt St, Brooklyn, NY
An incredible combination of New York and Montreal deli cuisine, Mile End is known for its braised brisket in jus, poutine (yes, there is breakfast poutine!!), and year-round latkes. Try them all on your 5 days in New York itinerary! Afterward, take a stroll around the shops of nearby Atlantic Avenue for some good window shopping.
Walk Around Fort Greene Park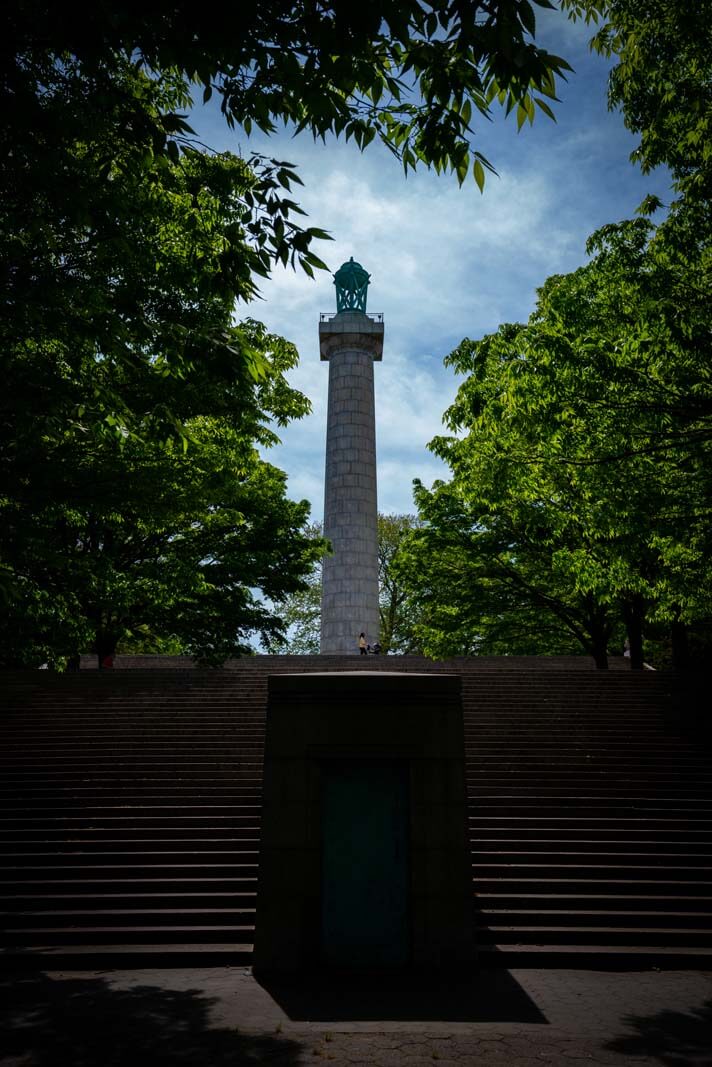 Initially known as Fort Putnam before it was renamed for Revolutionary War hero Nathaniel Greene, the Frederick Law Olmstead- designed park (he did quite a few of them, huh!) is now a beloved New York community center, known as a place both equally fit for a picnic or an afternoon reading under one of its many trees. New York City in 5 days wouldn't be complete without a visit there!
Take a Scenic Walk Through Clinton Hill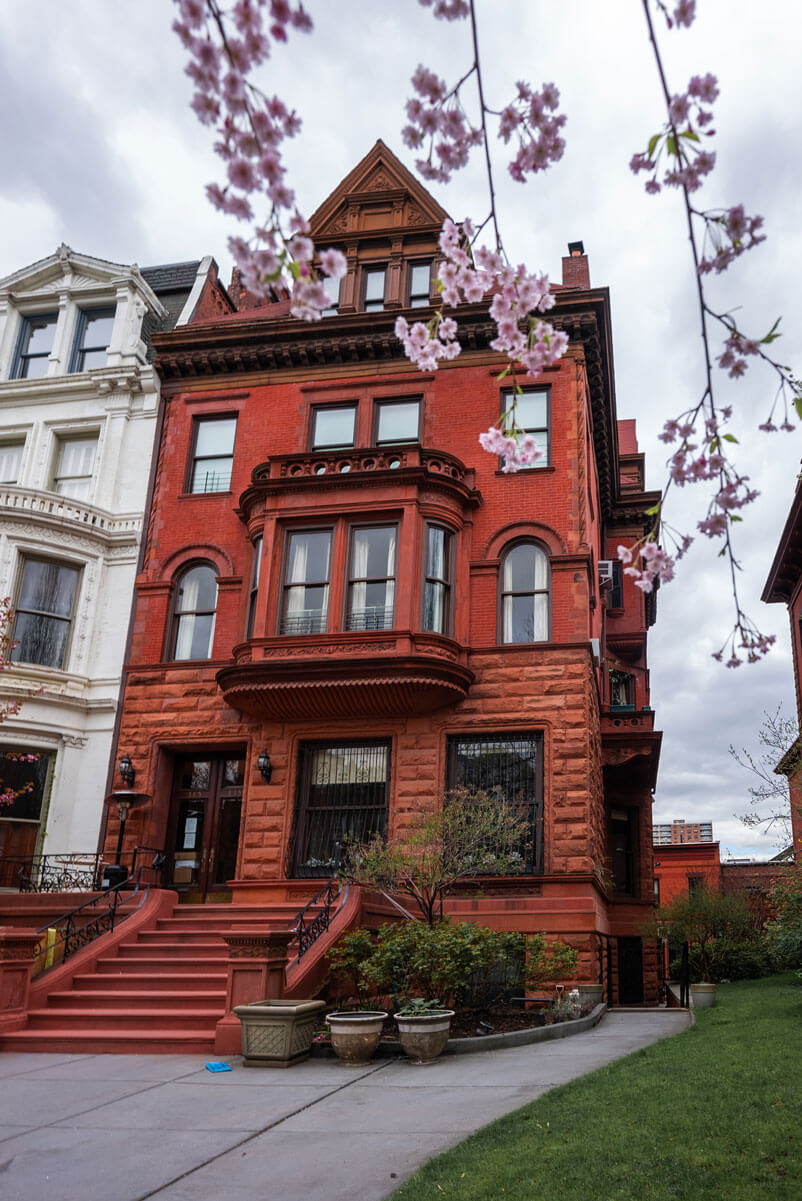 If you love to browse Zillow, why not do a little IRL browsing by the beautiful brownstones of Clinton Hill, many of which are centered near The Pratt Institute of Art and Design. This is a particularly gorgeous area to stroll in the fall!
And if you love pretty walks, check out the prettiest walks in Brooklyn and the best neighborhoods in Brooklyn to explore for more ideas!
Lunch at Diner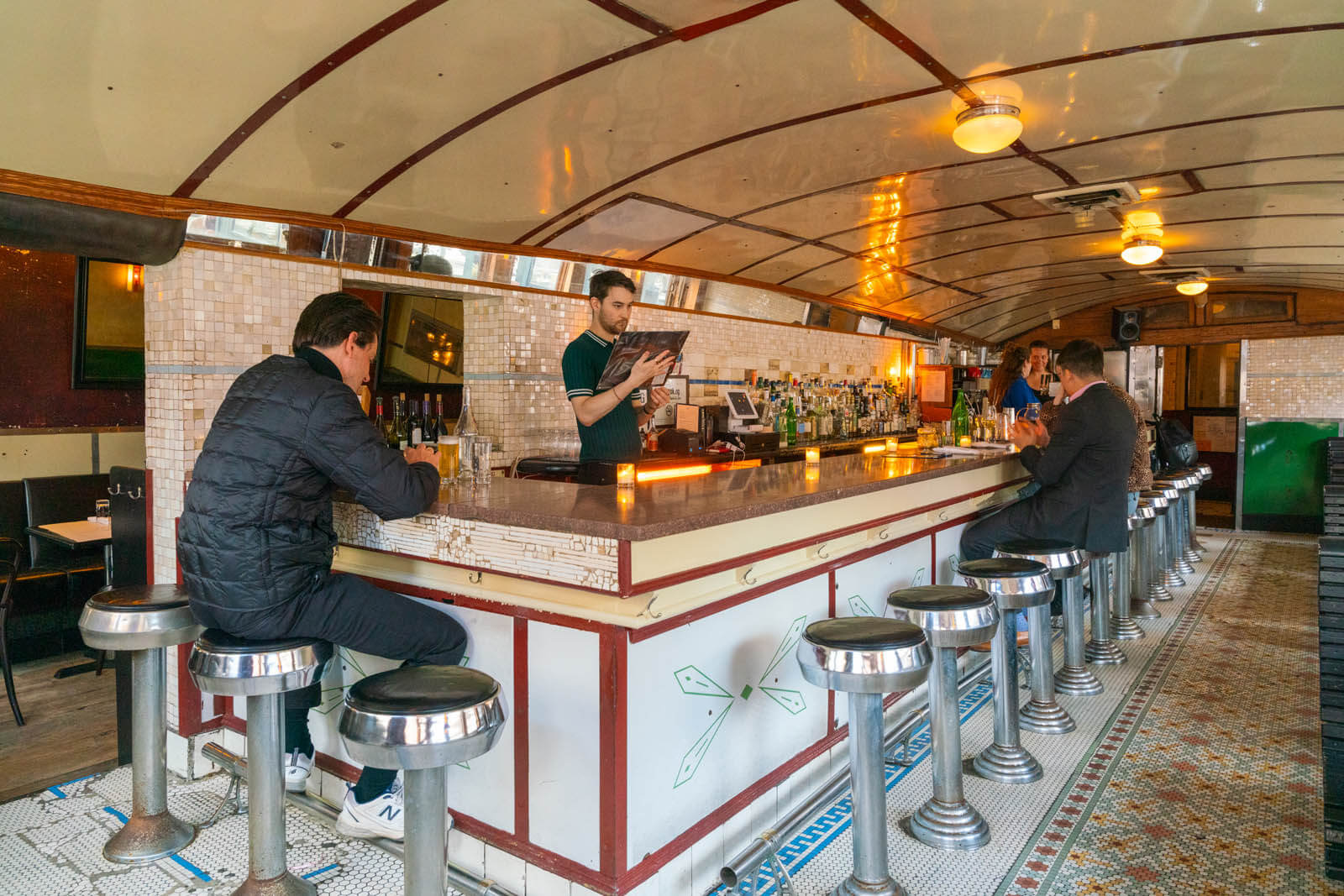 85 Broadway Brooklyn NY
Wander over to Williamsburg to what sounds like an extremely generic name (do not, I repeat, do not just Google "diner"! You will not find this place) but is actually a uniquely New York eating experience. Constructed out of a 90-year old Pullman dining car, this lovingly-worn space belies some truly top-notch farm-to-table food. Do NOT miss out on the mussels!
Explore McCarren Park and Bedford Ave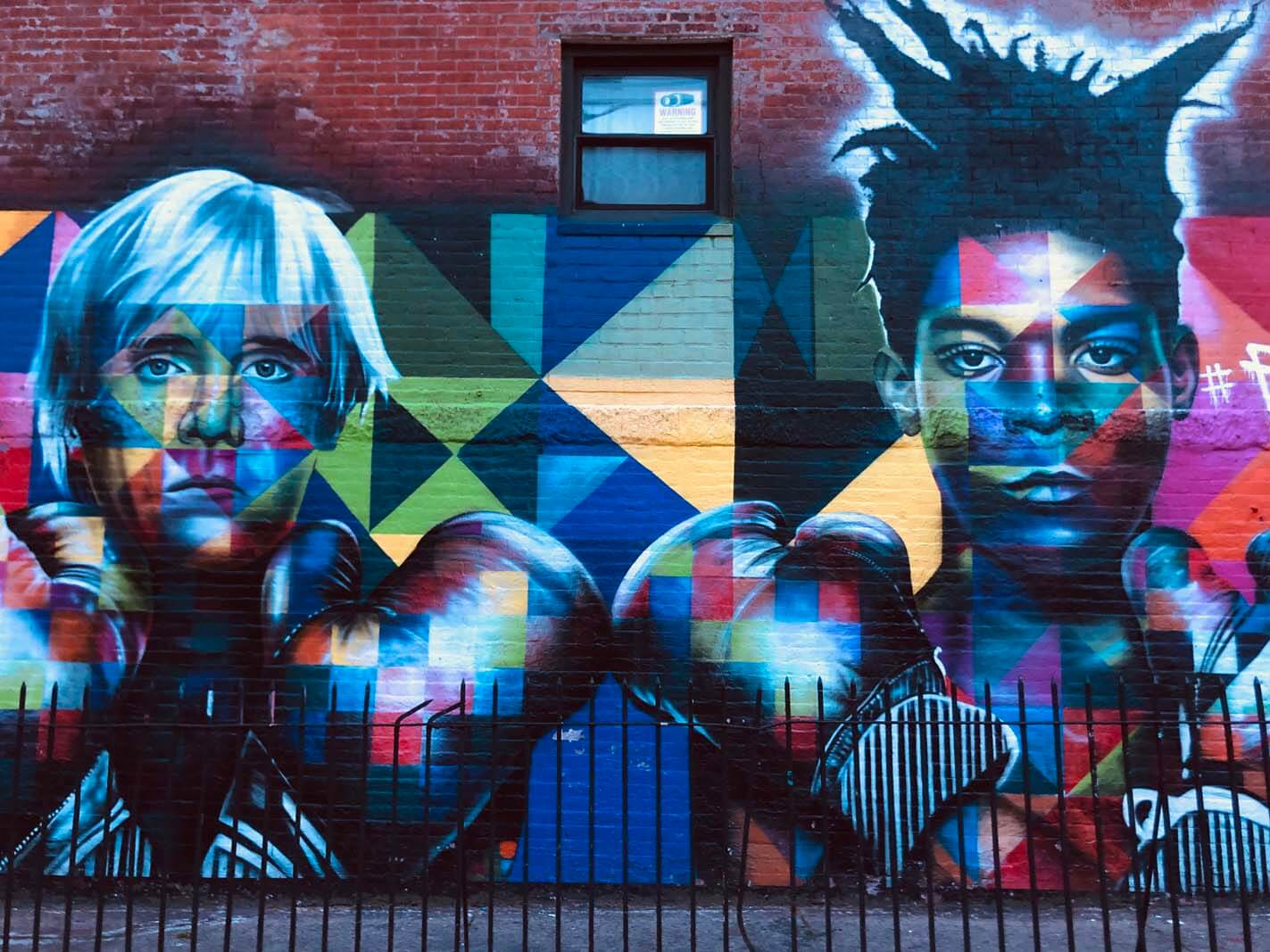 While you're in Williamsburg, explore its main thoroughfare, Bedford Ave, for a plethora of shops, cafes, and bars to pop into and enjoy. If it's nice out, follow Bedford all the way to McCarren Park, known for its many movie nights, kickball games, and stylishly dressed Brooklyn dogs.
Check out more of the best things to do in Williamsburg to fill your neighborhood stroll!
Vintage Shopping in Williamsburg
Speaking of stylish, while you're in the neighborhood on your NYC itinerary for 5 days, it's imperative that you check out the Williamsburg vintage shopping scene. Two of the best are 10 ft by Stella Dallas and Beacon's Closet, both known for their wide variety and constantly changing inventory of multi-decade duds.
Dinner at Misi
329 Kent Ave, Brooklyn, NY
New York City in 5 days isn't complete without a trip to Misi, the mind-blowingly good pasta restaurant from acclaimed chef Missy Robbins. Misi, like her sister restaurant Lilia (also excellent, btw) are extremely popular, so this is one reservation you may need to make well in advance to enjoy their Fettuccine with Buffalo Butter and Olive Oil gelato. I once dined at 11pm and…it…was…worth it!
Also check out more of the best restaurants in Williamsburg if you need more ideas!
Brooklyn Bowl
61 Wythe Ave, Brooklyn, NY
A veritable Brooklyn icon, Brooklyn Bowl is the multifunction venue of your dreams! Part concert hall, part dance club, part bar, part restaurant, and part bowling alley (duh), Brooklyn Bowl is the ideal place to grab beers, award-winning Blue Ribbon fried chicken, bowl a few rounds (I'm bad), and dance the night away to frequent guest DJ Questlove.
Drinks at Westlight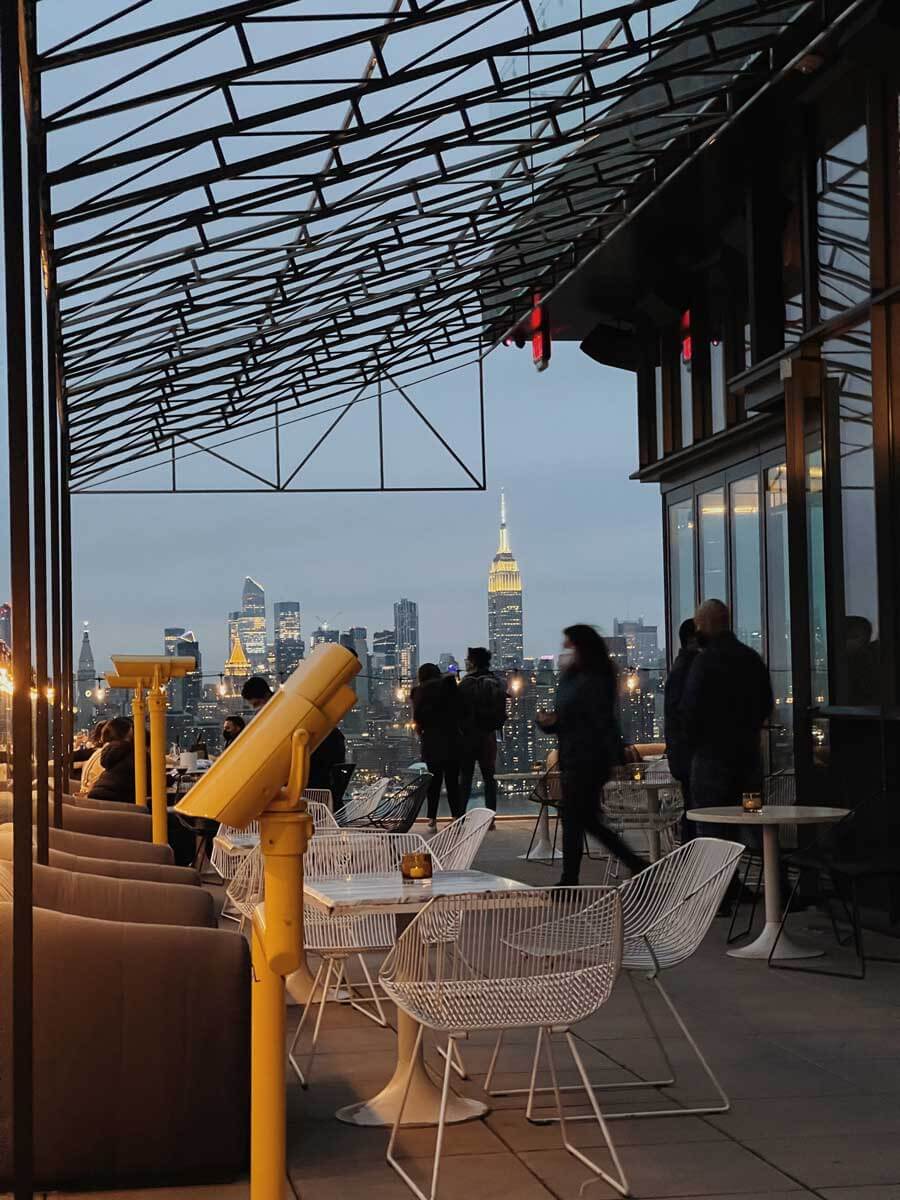 111 N 12th St, Brooklyn, NY
Want to soak in the beauty of your 5 days in New York City? Grab a nightcap at Westlight, the rooftop bar at the top of the William Vale Hotel boasting 360-degree views of the city. We love a North 12th Shanty (Aquavit, Kolsch, Strawberry, Lemon, Chili Salt) or a Don't Call It a Throwback (Maker's Mark Bourbon, Knob Creek Rye, Cola, Lime, Cherry Bitters) sipped while enjoying the twinkling lights of Manhattan's skyline.
If you want another cool rooftop scene, check out the other amazing rooftop bars in Williamsburg as well as the best rooftop bars in NYC for drinks/food with the best views high in the sky!
Day 5 of 5 Days in NYC: Queens/The Bronx
Breakfast at Brooklyn Bagel
3505 Broadway Queens NY
We've taken you to so many places over your New York itinerary 5 days journey that you may not even know which borough you're in anymore! And yes, it is confusing that an establishment called Brooklyn Bagel is located in Queens.
But hear us out — Brooklyn Bagel (which, by the way, does not have locations in Brooklyn) is one of. the. best. bagels. in the game! Seriously, one of the best bagels in NYC. I have, many times, walked out of my way to get there! Grab a classic Plain with cream cheese (always fresh and pillowy!) or an Everything with scallion cream cheese and breakfast is sorted!
Museum of the Moving Image
36-01 35th Ave, Queens, NY
It's fitting that Queens — home to massive film and TV soundstage Silvercup Studios — is also home to New York's museum dedicated to the study and appreciation of the moving image. Check out the ongoing Jim Henson exhibits (cue the Muppet Show theme song!), an exhibit from acclaimed director Barry Jenkins on the background actors in his film The Underground Railroad, or one of the many rotating limited-time installations. And be sure to check the calendar in case you're around for one of their daily movie screenings!
Lunch at Taverna Kyclades
33-07 Ditmars Blvd
Your trip to New York City in 5 days isn't complete without at least one stop for superb Greek food in Astoria, known for its historic connection with Greek immigrants that still thrives today. Check out Taverna Kyclades, a family-owned local favorite for fresh seafood and Mediterranean classics. We recommend the Swordfish Kebab or the Greek Shrimp with Feta and Tomato!
Attend Yankee Game (seasonal)
1 E 161 St, Bronx, NY
If you're taking a New York City in 5 days trip in the spring or summer (or early fall, depending on playoffs!), a visit to the venerable Yankee Stadium is a must. Even if you fervently root for another team, the energy of the stadium, complete with views of the 4 and 5 train running past the outfield, is infectious. Grab some tickets in advance!
New York Botanical Garden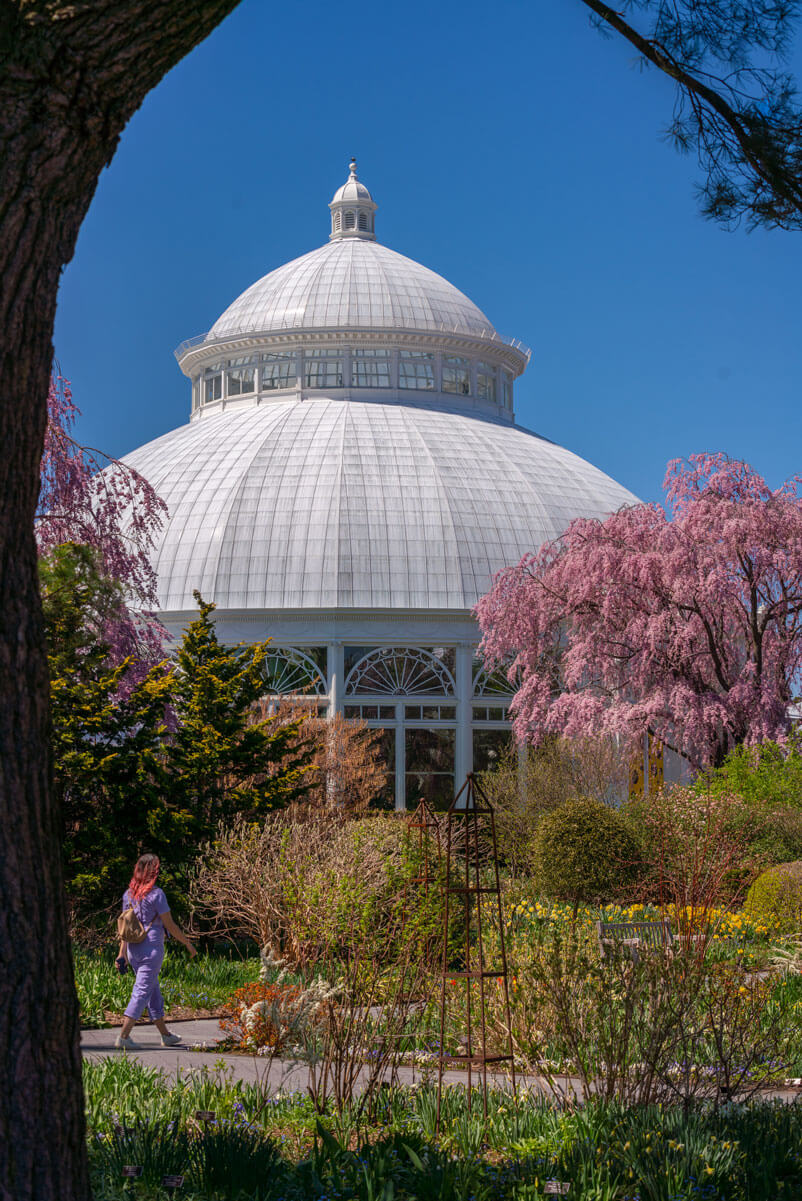 2900 Southern Blvd, Bronx, NY
One of New York's largest and most underrated green spaces, the New York Botanical Garden is a vital stop on your New York City for 5 days itinerary. Established in 1891, this 250-acre garden and botanical conservatory houses more than one million plants, including trees that are 300 years old. Who said nothing lasts?!
Check out the beautiful exterior gardens in the spring and summer and the Enid Haupt conservatory in the winter — including their famous yearly holiday train show! Be sure to book your New York Botanical Garden tickets in advance!
Dinner on Arthur Avenue
Marios (2342 Arthur Ave, Bronx, NY) – While you're in the area, make sure to take an evening walk down Arthur Avenue, known as New York's other "Little Italy" — filled with incredible, decades (and sometimes century)-old Italian restaurants, pastry shops, and markets, it's sure to be a highlight of your NYC itinerary for 5 days. We love Mario's, a family-owned Neapolitan eatery open since 1911. Order the classic Chicken Parm, it's life changing!!
Enzo's (2339 Arthur Ave, Bronx, NY) Another excellent choice to cap off your 5 days in New York City is a visit to Enzo's, another old-school, Italian red sauce joint that you'll be thinking about for days. Split a bottle of Pinot Noir and homemade meatballs and spaghetti!
More Than 5 Days in NYC?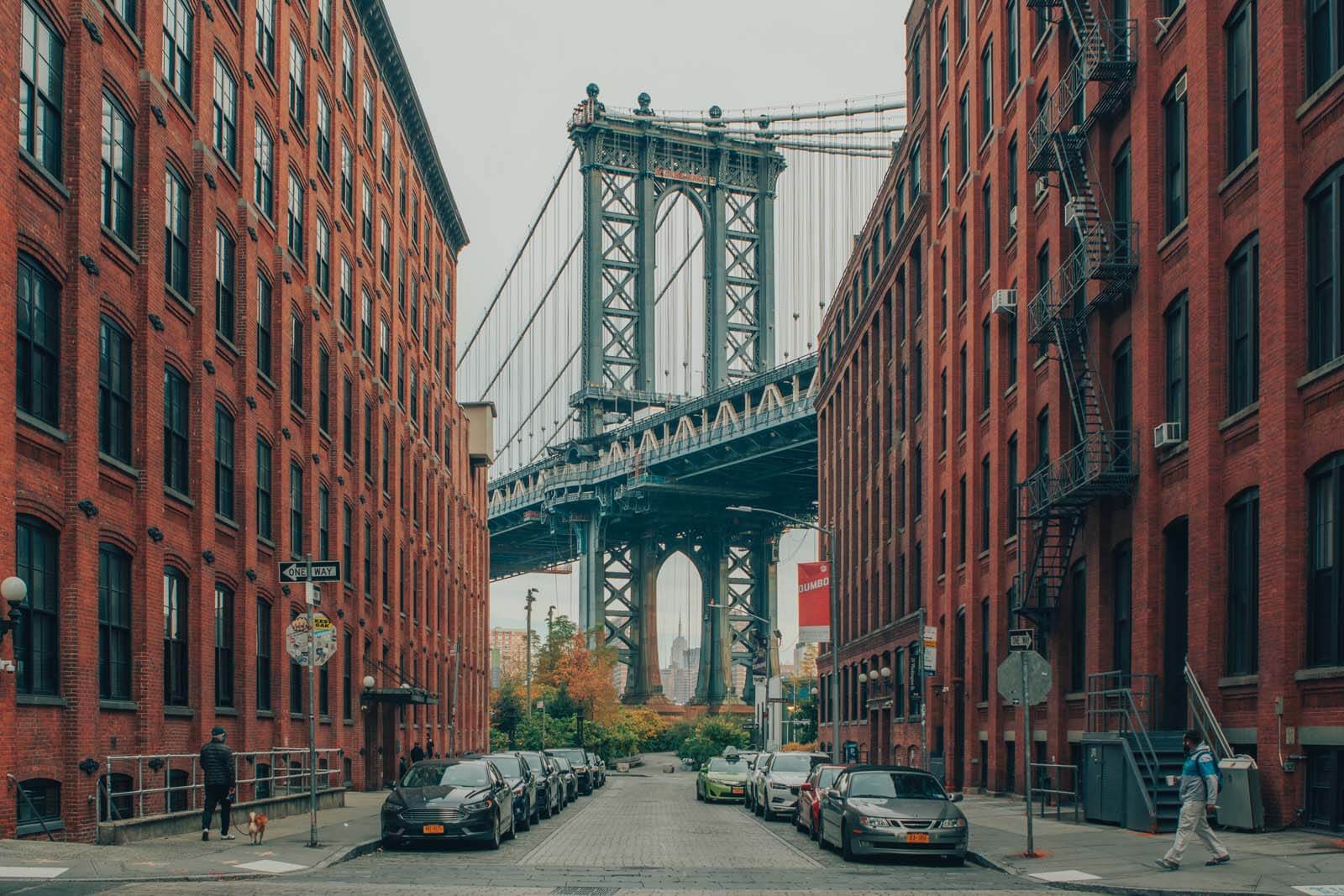 Do you have more than 5 days in NYC? Or maybe you're looking to swap out a few of your activities on your New York City itinerary! We got you!!
If you do have an extra day, we highly recommend checking out more of the best things to do in Brooklyn.
There are so many cool things to check out in Brooklyn not to mention a really GREAT food scene! The best pizza comes from Brooklyn so be sure to check out our guide to the best pizza in Brooklyn to see which spot(s) you need it hit up!
Otherwise, we are going to recommend a few more of the best things to do in NYC that might already be on your radar!
NYC Tips & Tricks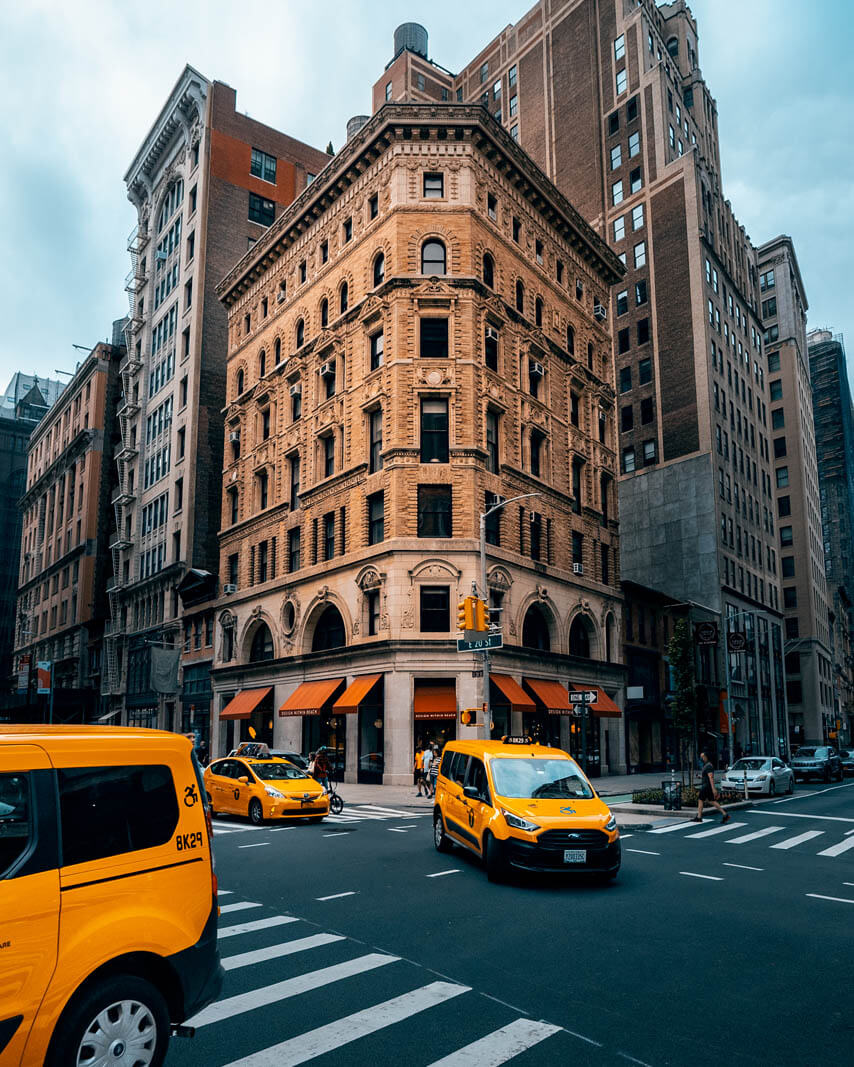 Planning a 5 days in New York itinerary or any trip here for that matter, as someone who isn't super familiar with the city requires you to brush up on some of the common scams, don't worry, we have an entire guide to the most common NYC scams and how to avoid them!
If you're on a shoestring budget, don't worry we have a guide to NYC on a budget as well with money-saving tips from cheap eats, stays, and free things to do in the city.
Also, if you're planning on hitting up many of the most famous attractions on your NYC trip consider getting an attraction pass that you pay a price upfront to get into attractions all over the city for free. By purchasing an attraction pass you can save anywhere from 35-45% on your attraction passes and saving you hundreds of dollars on your visit!
CityPASS offers a 3 attraction pass or a 6 attraction pass with over 12 city attractions to choose from including popular observatories like the Empire State Building, The Edge, Top of the Rock, 9/11 Memorial & Museum, Statue of Liberty & Ellis Island, the Guggenheim, and more!
Another great option is the New York Pass which you can purchase anywhere from a 1 Day Pass to a 10 Day Pass that gets you into over 100 attractions. Once you purchase your New York Pass you download the Go City app and use that to get up to 45% savings on popular attractions as well as a few hidden gem attractions ranging from the Empire State Building to the Museum of Ice Cream and many of the NYC experiences mentioned in this guide!
We also have a full breakdown of both of these sightseeing passes, check out our guide to CityPASS and New York Pass for more details and FAQ!
---
About Guest Author
Sarah Beling is a playwright, New Yorker, and passionate food enthusiast who is always looking for her next meal. You can find her in an NYC park, enjoying a chopped cheese sandwich and reading about NYC's best new places to eat.
---
Enjoyed this guide for how to spend 5 days in NYC itinerary? Bookmark for later or share with a friend!