Want to explore 5th Avenue in Park Slope, one of Brooklyn's most exciting streets for amazing restaurants, shopping, bars, cafes, and more all along one street?
Check out the heart of Park Slope, one of the most desirable neighborhoods to live in the city and all that there is to do on 5th Avenue Brooklyn in our guide!
Stretching from Flatbush Avenue (Atlantic Terminal) to Prospect Avenue in Brooklyn, it doesn't matter which way you start or end you will find tons of incredible places to dine, drink, shop, and more.
And if you're feeling extra adventurous be sure to walk up and down the incredibly beautiful cross streets where you'll find one of the most beautiful residential neighborhoods filled with historic brownstones and row houses.
With Prospect Park just a few blocks away you can make an entire day out of exploring 5th Avenue Park Slope! Or better yet, spend your time visiting the city by staying in a Park Slope hotel and exploring all the best things to do in Park Slope.
5th Avenue Brooklyn

Restaurants & Dining: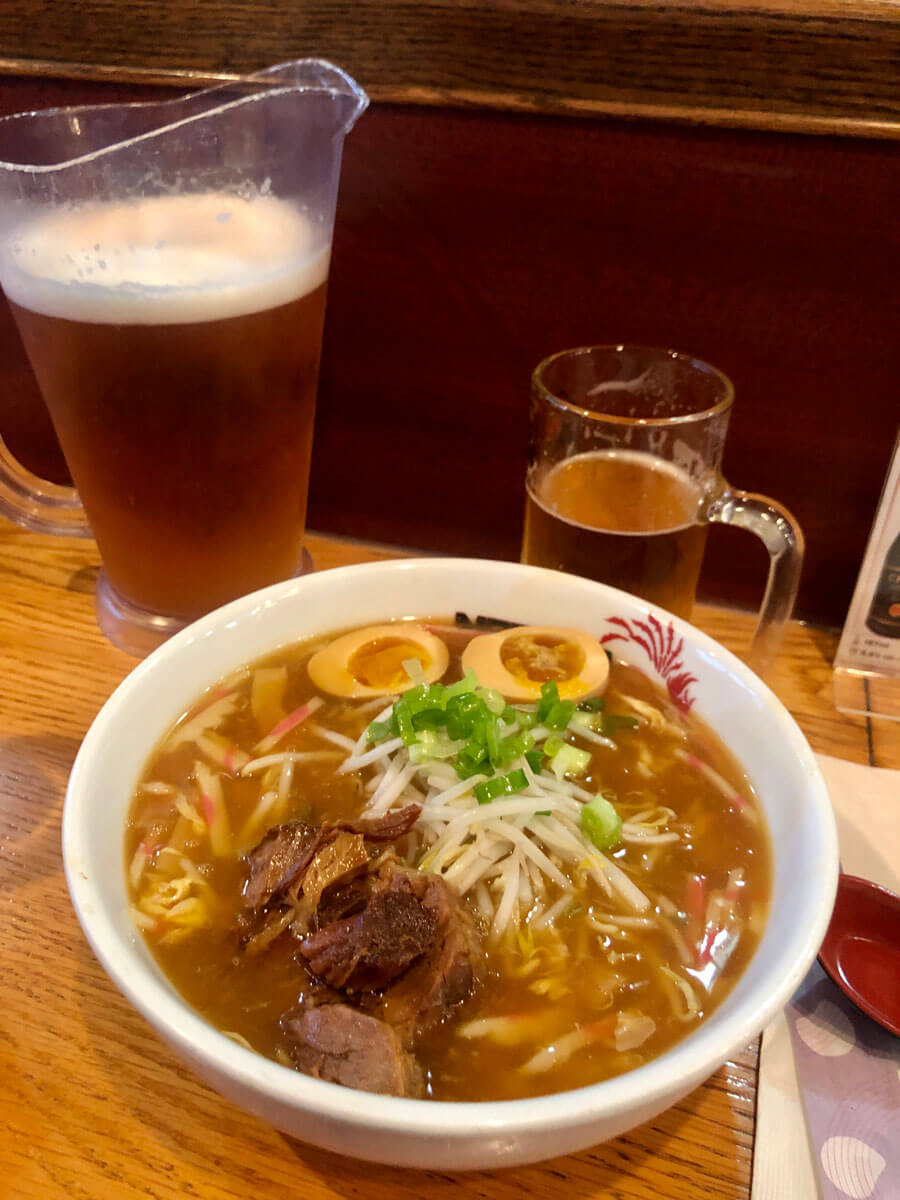 The dining scene in Park Slope is a force not to be reckoned with, there are tons of incredible options of fine dining, casual eateries, and all types of cuisines to explore that you can basically travel the world through your tastebuds in this beautiful neighborhood.
Better yet, many of the best restaurants in the borough can be found on 5th Avenue Brooklyn. Here are some of our favorites found on this popular street, but be sure to read our full guide for the best restaurants in Park Slope for more.
Be sure to check out the best brunch in Park Slope too!
Miriam
79 5th Avenue
This Mediterranean restaurant is one of the more popular eateries in Park Slope serving up Israeli inspired food and is a great stop for brunch.
Many of the ingredients used in Miriam's dishes are sourced directly from Israel. For those of you unfamiliar with Israeli cuisine, it's a beautiful blend of Mediterranian, Northern Africa, and Middle Eastern cuisine, so many mouthwatering flavors and one of our favorite places to eat in the world.
Thanks to Miriam, you don't need to travel to Tel Aviv to try these fresh and delicious flavors as they are in your friendly neighborhood of Park Slope on 5th Avenue Brooklyn!
Naruto Ramen
276 5th Avenue
One of our favorite places to get ramen is right here on 5th Avenue Park Slope! Naruto Ramen serves up savory, tasty, and reasonably priced ramen bar that's perfect for a quick meal on a cold day, or any day really both for dining in and take out.
If you're dining in be sure to eat all your noodles and save broth and room for kaedama, which is the extra noodles at the end to soak up the rest of your savory flavors in your bowl.
Be sure to customize your flavors with the ingredients on the tables too!
This is a cash-only establishment, so come ready!
Calexico
278 5th Avenue
Another one of our favorite restaurants on 5th Avenue Park Slope is Calexico, a lively Mexi-Cali restaurant serving up giant burritos, tacos, and all other tasty meals plus Taco Tuesday specials.
This is also another fun brunch spot too! You don't want to miss out on their margarita menu either.
South Slope Eatery
486 5th Avenue
If you fancy a healthy lunch paired with an impressive juice menu you'll want to head over to South Slope Eatery on 5th Avenue Park Slope. Perfect for lunch or brunch and open all day serving up healthy fare and an all day breakfast menu in a cute ambiance.
Before 11:00 am, all breakfast dishes come with complimentary coffee. Their breakfast options include traditional egg dishes with a selection of omelets and specialty breakfast dishes like huevos rancheros, eggs benedict, and avocado toast.
The lunch and dinner menu includes salads, wraps, sandwiches, burgers, bowls, and entrees!
SkyIce Thai food & Ice Cream
63 5th Avenue
A mouthwatering Thai eatery on 5th Avenue Park Slope covering all the bases of savory and mouthwatering dishes from Northern Thailand.
We recommend trying the signature dish only found in Chiang Mai, Thailand, Khao Soi one of the most unique curries and soups of SouthEast Asia.
Better yet, there's ice cream and sorbet making this a perfect one-stop eatery for savory and authentic dishes from Thailand and a fix for your sweet tooth!
Buttermilk Bakeshop
260 5th Avenue
Looking for some sweets? Maybe a fresh pastry? This lovely little bakery became so popular that it now has two locations in the same neighborhood, check out the one on 5th Avenue Park Slope!
al di la Trattoria
248 5th Avenue
Easily one of the most popular and famous restaurants in Park Slope located on 5th Avenue. This northern Italian restaurant is a favorite with foodies, see what the fuss is about but make sure you make a reservation or you might be waiting awhile!
Enjoy a signature Northern Italian dish paired with the perfect wine from their impressive wine bar. The menu is constantly changing, so be sure to see what their specials are during your visit.
Chela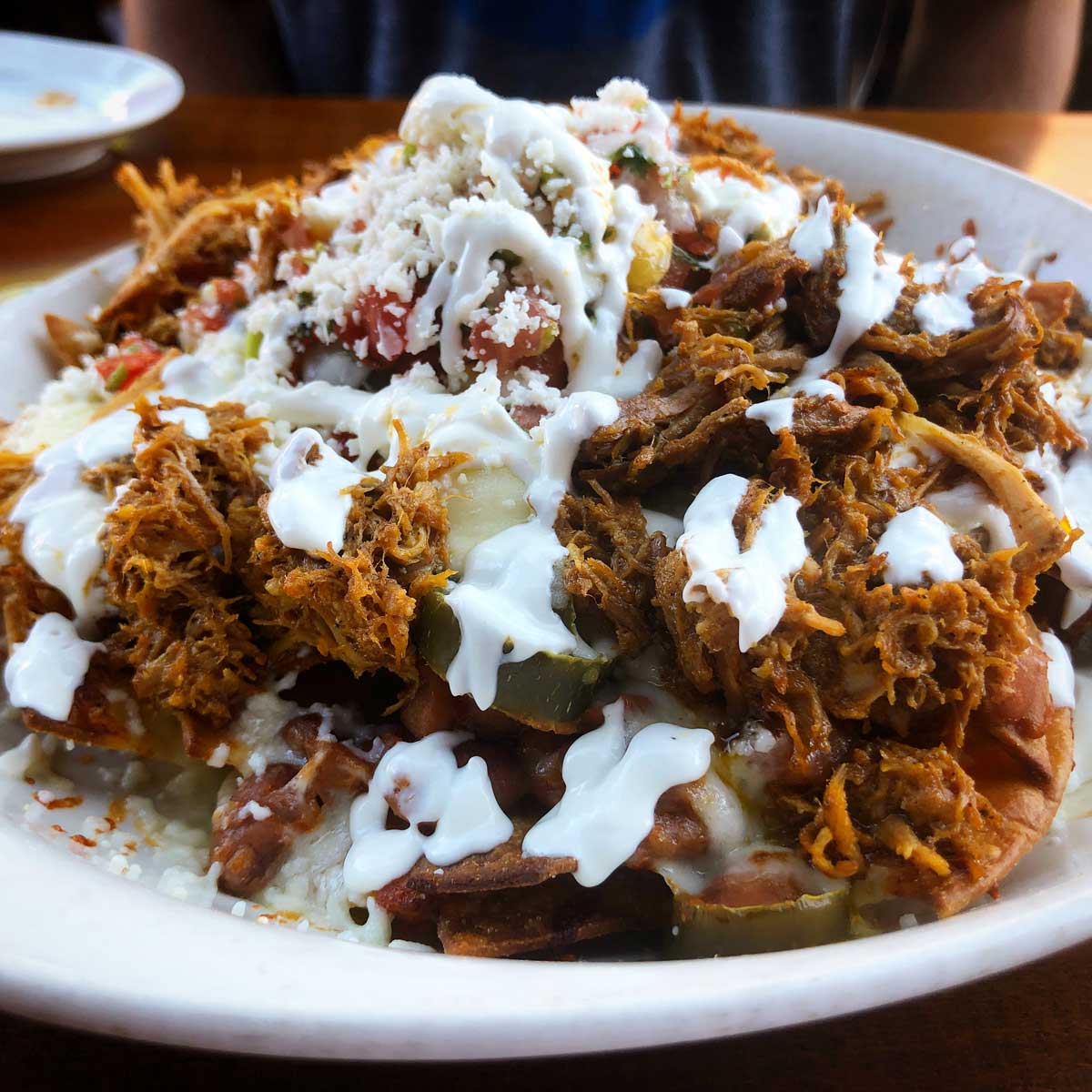 408 5th Avenue
Another one of our favorite eateries on 5th Avenue Park Slope! This Mexican restaurant serves up flavorful dishes from breakfast to dinner.
You'll find an impressive menu of dishes like different types of tacos and enchiladas, their taco specials are our favorite along with an impressive menu and offering of different tequilas and mezcal.
What makes their dishes so incredible and flavorful are the quality ingredients they source for their menu.
Luke's Lobster
237 5th Avenue
Craving some Northeast coast style lobster or savory seafood dishes? Check out Luke's Lobster location on 5th Avenue Brooklyn, one of their three locations in NYC.
From lobster rolls to clam chowder, you will love the flavors of Maine brought to you right here in Brooklyn.
The VSPOT
156 5th Avenue
Finally an option on 5th Avenue Park Slope for our plant-based diet friends. The VSPOT serves up vegan, kosher, and even a gluten-free friendly menu with Latin flavors in their laidback cafe setting perfect for lunch.
It's impressive that one restaurant can be so many things, but they do it right.
5th Avenue Brooklyn

Cafes: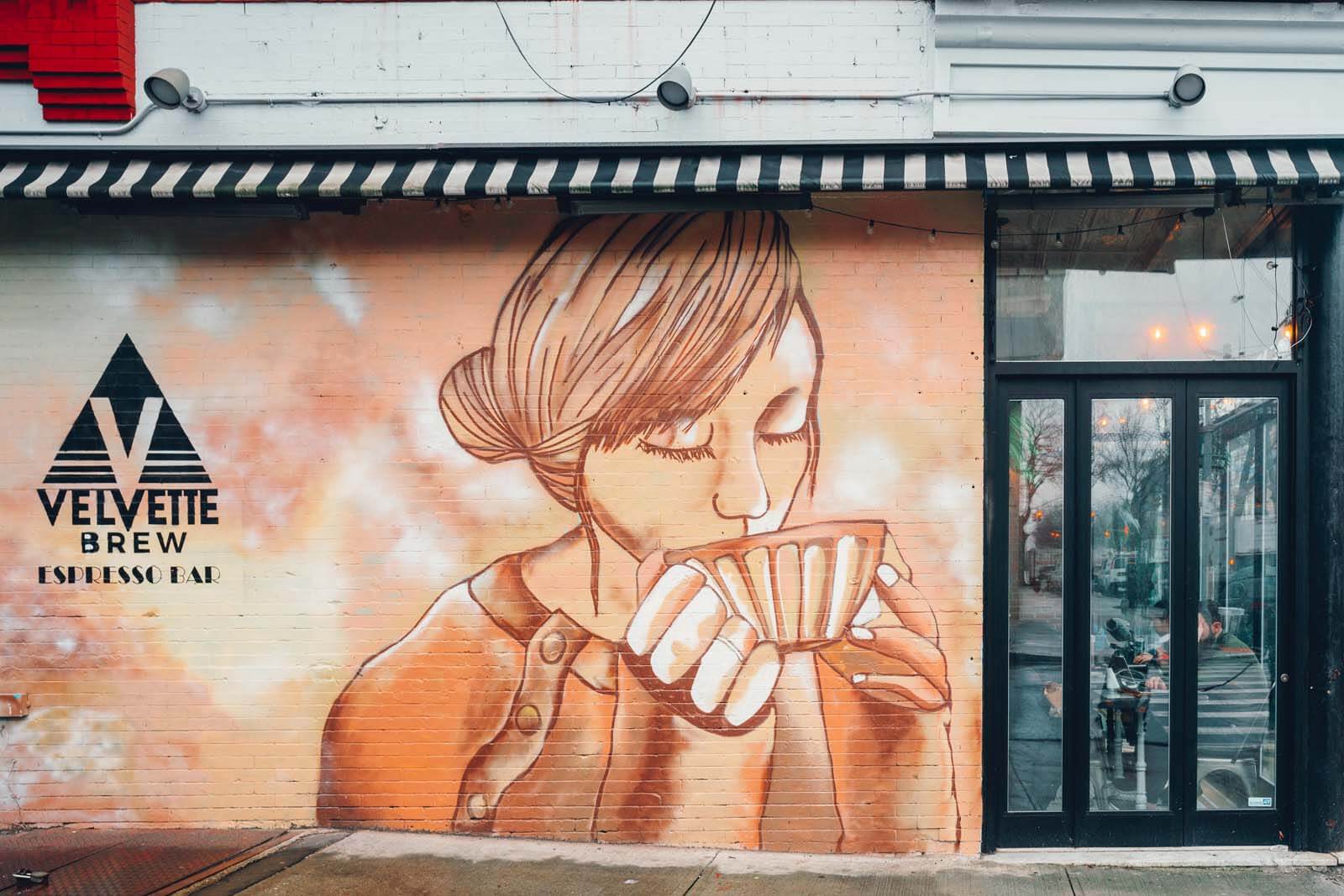 There are no shortage of cafes on 5th Avenue in Park Slope, you've got quite a selection to choose from just on this one street. Here are a few of our favorites and if you're looking for more, all you have to do is go up and down the cross streets as there are even more tucked away off of 5th Avenue.
Whether you're looking for a place to work, a quick coffee to go, a bite to eat, or a place to socialize, there are cafes for it right here on 5th Avenue.
Sip & Play
471 5th Avenue
One fun spot and cafe to check out if you want to play games is Sip & Play on 5th Avenue Brooklyn! This new board room cafe has not only drinks but food and tons of board games you can play with friends.
We love this concept and this is the perfect place to rest your dogs before exploring more of the best things to do on 5th Avenue in Park Slope.
Crumbs & Coffee
423 5th Ave
Another quaint Park Slope coffee shop worth stopping at is Crumbs & Coffee on 5th Avenue. What an adorable name for a quaint little coffee shop.
Crumbs & Coffee offers a full espresso bar as well as serving up baked treats and sandwiches, the crumbs part of their name. Besides the regular baked goods and coffee drinks they also have health goods like smoothies on the menu.
Konditori
186 5th Avenue
This rustic and beautiful cafe is run by Swedish Brooklynites who named their cafe after a Swedish word meaning a gathering place for warm drinks, or where to take a coffee break right here on 5th Avenue Park Slope.
This Park Slope cafe was their very first location, now they have a chain of a few more Konditori cafes around the city and is one of our picks for best coffee shops in Brooklyn.
The vibrant and bright decor and amazing drinks on their menu radiate happiness. You can also find some delicious baked treats, both Swedish and American from bagels to coffee bread.
Velvette Brew
279 5th Avenue
Another beautiful cafe on 5th Avenue in Brooklyn with a gorgeous giant mural of a woman sipping on a cup of coffee on the side. This is their second laid back and mellow espresso bar located in the borough.
They've got a great coffee selection and a great food menu featuring soups, salads, pastries, and other fun dishes like one of our favorites, shakshuka.
Roots Cafe
639 5th Ave
Another cool spot to stop along your adventures on 5th Avenue Park Slope is Roots Cafe. This cozy spot showcases local artists, musicians, and poets work in their cool setting and ambiance whether it be on the walls or at their events like poetry nights.
They source everything from small family businesses and farms where workers and owners benefit, which is a pretty cool philosophy.
They have a great snack and sandwich menu to choose from if you feel a bit peckish with a great selection for vegetarians and vegans.
Cafe Martin
355 5th Ave
This classic cafe on 5th Avenue Park Slope has an inviting and relaxed vibe all while serving up delicious coffee. Unlike most cafes, Cafe Martin doesn't offer wifi to its customers, so don't come here planning to work. This is a more intimate coffee experience.
Try one of their classic coffees paired with their French pastry selection.
Kos Kaffe Roasting House
251 5th Ave
One of our personal favorite cafes on 5th Avenue Park Slope is Kos Kaffe Roasting House. This gorgeous cafe serves up not only amazing coffee and tea drinks but also some great food.
We are obsessed with the atmosphere here as well as the gorgeous flower mural on the side of the cafe.
They even use local milk to accompany your cup of house-roasted joe made by their dedicated baristas. What we love about this neighborhood cafe is that they have a working space for anyone who wants to pull up with their laptop and stick around awhile.
5th Avenue Brooklyn

Shopping:
You can shop until you drop on 5th Avenue at all the cool independently owned boutiques and stores selling everything from cool knick-knacks for home or gifts to really unique clothing made by artists and creatives from all over.
Here are a few of our favorite shops along 5th Avenue, but be sure to see our full guide to Park Slope shopping for more of the neighborhood's best finds.
Annie's Blue Ribbon General Store
232 5th Avenue
One of my all-time favorite places to shop on 5th Avenue Park Slope is Annie's Blue Ribbon General Store! Whether you're shopping for a gift or for just from something unique for yourself there are all kinds of interesting and neat unique gifts here.
They call themselves a modern general store selling all types of cool and unique gifts, home goods, stationery, jewelry, and any other little knick-knacks you can think of.
Aesop Park Slope
225 5th Avenue
Luxury Australian beauty product company Aesop has a home right here on 5th Avenue Brooklyn! For those unfamiliar with the brand, they are known for their quality plant-based products for the body as well as hair care.
St. HROUDA
227 5th Avenue
Another one of our favorite spots for shopping on 5th Avenue in Park Slope is the women's clothing and art boutique St. Hrouda.
This boutique has a really unique concept, they not only sell women's fashion and contemporary clothing but this space also doubles as an art gallery.
If you're looking for the perfect Brooklyn souvenir, they also sell really cool designs and styles of Brooklyn merchandise.
Bird
PERMANENTLY CLOSED 316 5th Avenue
One popular boutique located on 5th Avenue in Brooklyn that has several locations is Bird. This is one of Brooklyn's first fashion destinations and have won many awards including Best Women's Boutique in NYC by New York Magazine among others.
Their stores are lovely and offer luxury locally and sustainably produced independent style designer labels for women and children. You can find fun colors and prints in here and we love their eco-conscious collection.
Min-K
360 7h Avenue
Another great boutique in Park Slope that offers unique clothing pieces and accessories for women and children.
Min-K features locally sourced labels and products. We love how the store offers classic pieces with a solid collection of black and neutral pieces along with a collection of vibrant colored pieces and unique colorful prints and designs.
Min-K also has a location on 7th Avenue in Park Slope as well.
UPDATE: Only the Min-K location on 7th Avenue is open, during the pandemic they closed their 5th Avenue location.
Bhoomki
158 5th Avenue
Another amazing Brooklyn-based women's boutique to add to your shopping along 5th Avenue in Brooklyn. Bhoomki is an amazing independent boutique featuring ethically-made fashion made of recycled, organic, or artisanal materials and fabrics.
Bhoomki also carries it's own in-house label featuring all reduced carbon footprint and sustainable pieces.
You can find really unique, one of a kind pieces here to add to your wardrobe that celebrates and support artisans around the world who are making fashion ethically and sustainably.
Lulu's Cuts & Toys
48 5th Avenue
This is one of the cutest places on 5th Avenue in Park Slope if you have your young children with you! Lulu's Cuts & Toys is a mix between a kid's toy store as well as a kid's beauty shop and barber!
This whimsical little shop also does adult haircuts too in case you want to get a fresh cut with your kiddo and is the perfect place to pick up a cool toy for any kids in your life!
Life Boutique Thrift Shop
515 5th Avenue
Did you know there are quite a few awesome thrift stores in Park Slope? A few of them being right here on 5th Avenue. This is our personal favorite for shopping for fun antiques in addition to vintage clothing and other items.
You can find everything from housewares, men's clothing, women's clothing, shoes, books, and toys.
There are two floors, the main floor, and the basement. Their changing window display always reels me in looking for fun vintage finds.
Housing Works
226 5th Avenue
Another awesome store on 5th Avenue in Park Slope for vintage finds as well as shopping for a cause is Housing Works. They have two locations in Park Slope, one also on 7th Avenue.
This non-profit organization fights homelessness and AIDS as a charity by selling vintage finds. They also are big in social justice activism as well and helps some of the city's most neglected communities.
They carry gently used vintage clothing items for both men and women but you can find household goods here too. I love their furniture they sell – they always seem to have something really unique and cool on display which is why they are one of the most popular thrift stores in NYC.
If you need to get rid of items, you can also donate to Housing Works for them to sell at their locations throughout the city, including more locations in the borough making it one of the best thrift stores in Brooklyn!
Beacon's Closet
92 5th Avenue
Another awesome thrift and second hand store location on 5th Avenue in Brooklyn is one of the locations for Beacon's Closet.
Beacon's Closet allows you to shop, trade, or sell your own items. I find that they carry alot of great styles that are only a season or two old mixed in with some vintage gems.
It's pretty easy to find something you'll like and wear in here.
Brooklyn Superhero Supply
372 5th Avenue
One of the more unique stops and points of interest along 5th Avenue in Park Slope is the Brooklyn Superhero Supply Store who sells superhero capes, masks, and supplies!
What kind of superhero supplies you might be asking yourself? How about cans full with the speed of light, jars of antimatter, and canisters of invisibility! These novelty items might not be real, but they make fun gifts.
What makes this an even more special is that the Brooklyn Superhero Supply Store is actually a front for the 826NYC Foundation, a non-profit organization that provides after school tutoring and workshops for struggling students and youth.
From helping non-native speaking children learn English to tutoring on any subject.
Not Just Chocolate
537 5th Avenue
Speaking of unique spots on 5th Avenue in Park Slope, this is another awesome stop! Not Just Chocolate is a designer chocolate shop that sells edible masterpieces and art.
They make beautiful chocolate sculptures that are fully edible even though they look like they are carved out of gold. With all kinds of animals and figures to choose from this makes the perfect gift or conversation piece at your next event.
Not Just Chocolate is a family-owned chocolatier who sources the best quality cacao beans for their edible works of art.
Read Next: Amazing Brooklyn Boutiques & Gift Stores in Brooklyn
5th Avenue Record Shop
439 5th Avenue
One of the staples of the community for decades located right here on 5th Avenue in Brooklyn is the 5th Avenue Record Shop, one of the best record stores in Brooklyn!
This iconic record shop sells new and used vinyl as well as DVDs, tapes, CDs, and more! You'll find a great collection of rock, jazz, blues, funk, soul, disco, hip hop, house, dance music and more.
So whether you're a vinyl collector or just love all things music and media, stop in to check out this neighborhood classic.
ZULA Wine & Spirits
487 5th Avenue
Another awesome stop on 5th Avenue in Park Slope is Zula Wine & Spirits! This lovely small wine and spirits shop offers a curated collection of both wine and spirits!
They do a good job offering something for everyone's budget whether you have under $10 to spend up to the more steeper priced items, all of which are quality wines or spirits.
Oh and Amy Poehler is one of the owners of this adorable neighborhood wine shop!
Brooklyn Wine Company
205 5th Avenue
Another awesome wine shop located on 5th Avenue with a colorful and vibrant mural on the side! Come in for a tasting or to pick up a bottle of wine for a dinner party, friend, or just for yourself.
They've got a great collection of wine and great premium options too for anyone with a very refined palette and looking to spend more on a bottle of vino.
Neergaard Pharmacy
454 5th Avenue
One thing we truly love about New York City are the old school pharmacies you'll find throughout the city. Before moving here we didn't know these still existed in the US.
Neergaard Pharmacy is a great example of your old school neighborhood pharmacy that does prescriptions in the back with a shop selling unique gifts and items throughout the rest of the store.
This one, in particular, has a great section of cool kids toys and other nice gifts you might be looking for.
5th Avenue Brooklyn

Bars: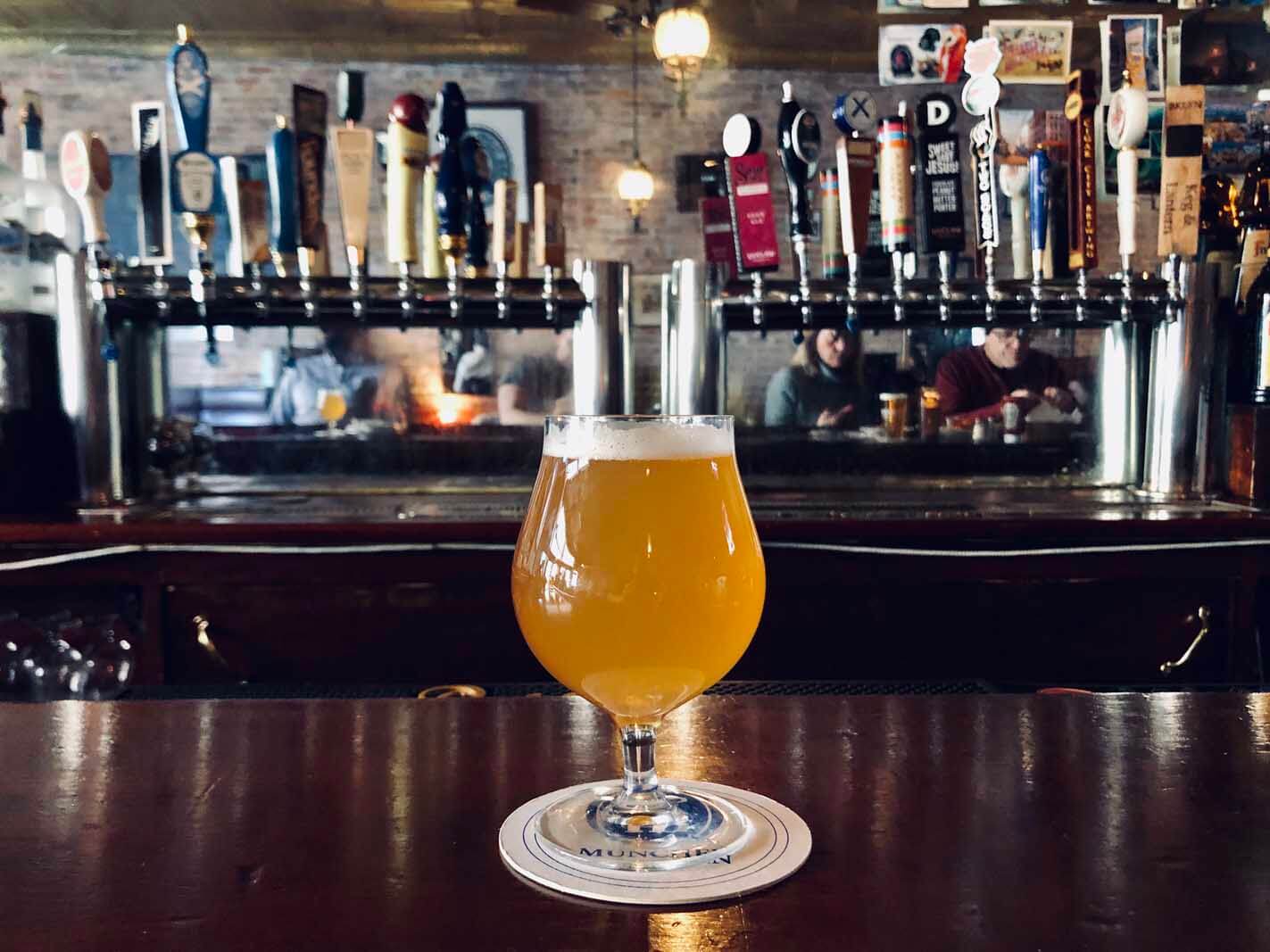 A guide to 5th Avenue in Park Slope wouldn't be complete without including all the awesome bars and watering holes dotted along the entire avenue!
From swanky cocktail bars, neighborhood pubs, to wine bars you can find it all along 5th Avenue. Be sure to check out our full guide to the best bars in Park Slope for more awesome spots that you can find in the neighborhood or nearby 5th Avenue right on the crossroads plus their happy hour specials!
Monro Pub
481 5th Avenue
If you're a soccer fan, this is your go-to sports bar right here on 5th Avenue, well even if you're not a soccer fan too. This dimly-lit British inspired pub, by a British local, is where to go to see your favorite team's soccer match or just to hang out for a drink in this low-key bar.
Things get loud and lively during soccer matches, which is fun to be around. Besides serving up imported draft beer, you can find a menu of small pub dishes to snack on.
In the warmer months, you can take advantage of their backyard seating area with picnic tables too.
Skylark
477 5th Avenue
This 70s inspired bar offers great beer on draft and a full bar with a fun cocktail list as well as bar snacks and sandwiches on 5th Avenue in Brooklyn.
Among the vintage furniture and dark ambiance here you'll find fun games to enjoy from old pinball machines to games, and other fun retro furnishings.
Ginger's Bar
363 5th Avenue
The most iconic lesbian bar in the city is located here on 5th Avenue Park Slope. Ginger's Bar is a fully inclusive laid back bar with pool tables, a backyard, jukebox, and photobooth that make this one of the most famous and popular bars in the area.
Ginger's Bar is a cash-only establishment so come prepared!
Blueprint
196 5th Avenue
Blueprint is where to go on 5th Avenue if you're looking for a refined cocktail bar. They offer an incredible selection of specialty cocktails as well as some of the classics made with fresh ingredients and their own infusions.
Besides amazing cocktails, you can find a great selection of wine and beer here as well along with small plates for the perfect drinking snacks and bites.
We love the warm setting in here with their retro decor and old-time cocktail bar feel to the entire place. In the summer months, you can also enjoy being seated outdoors at their patio.
Wolf & Deer
74 5th Avenue
This casual wine and cocktail lounge is a popular drinking spot on 5th Avenue. You can pair a glass of wine or cocktail with their cheese and charcuterie options.
We particularly like the set up of this spot. They have a nice U-shaped bar and exposed brick walls that make this a great place to have conversations over a drink and light snack.
200 Fifth
200 5th Avenue
This lively sports bar is a great hangout on 5th Avenue if you're a sports fan looking for a great place to watch the game.
200 Fifth plays most major sporting events from UFC, soccer, football, and even the NFL games – even with multiple games being aired at once on their many TVs and screens all around the bar.
With over 40 taps, a full food menu, cocktail selection, and full bar, and pool tables here making it a fun and welcoming spot and favorite hang out for sports lovers.
Buttermilk Bar
577 5th Avenue
This is another one of those low key hangout spots perfect for your next small social gathering over games. There are pinball machines, billiards, darts, and board games inside for their thirsty patrons as well as a jukebox.
What's even better is that they have inexpensive drinks whether you're a beer drinker or if you're a fan of cocktails.
Freddy's Bar
627 5th Avenue
This quirky bar has even been called one of the best dive bars in all of Brooklyn and even one of the best bars in America by Esquire. This old school bar is iconic and even has history dating back to the prohibition. Besides being a full bar, you can find tons of amazing events from comedy shows to music performances in the back room.
There's a welcoming almost "Cheers' vibe to this place with the antique mahogany bar from the 1950s and old wooden stools, stain glass light fixtures, and old booths.
High Dive
243 5th Avenue
This is the type of friendly neighborhood bar on 5th Avenue you can come and play fun board games, grab a drink over some friendly chatter with the bartender, hang out with friends over a drink, or just come for their happy hour specials.
During warmer weather you can also take advantage of their intimate garden patio where you can enjoy the booze of your choice.
While this is a curated dive bar experience complete with pin ball machines and free popcorn, it's still kept a non-pretentious vibe that people love about dive bars.
Enjoy their craft beers on draft, and even take your favorite home with you in growlers, or drinks made with their fully stocked bar.
Smith's Tavern
440 5th Avenue
This classic bar on 5th Avenue in Brooklyn has a fully loaded jukebox full of different genres of music that you'd expect on a typical jukebox as well as keeping true to its original self since opening in 1931.
This place will make you feel like you're having a beer at grandpa's old hangout spot and a good place to watch a local game over a beer or drink of your choice.
Don't come here looking for specialty cocktails or a large wine selection, this unpretentious, laidback bar is exactly that to its core.
Commonwealth
497 5th Avenue
This laid back bar stays pretty quiet so it's a great place to have drink if you're looking to socialize or just enjoy your beverage of choice in a laid back atmosphere.
The bar is reasonably priced with all kinds of drink options to choose from like draft beer, spirits, and liquors. Enjoy your drink of choice outside on their patio in the warmer months or play your favorite song on their jukebox or give their pinball machines a go.
Black Horse Pub
568 5th Avenue
Another fun British pub and bar on 5th Avenue in Park Slope! If you want to feel like you've traveled across the Atlantic this is a fun place for that bit of escapism.
Decked out like a British pub covered with British pop icons this is the perfect place for a pint or to watch a soccer match for fans.
You can find a full bar and beer on draft both domestic craft breweries and imported. If you're hungry, there's a pub grub menu as well.
The Gate
321 5th Avenue
This favorite neighborhood bar has a dark divey vibe going on that you just like hanging out in and where you can find some unique and hard to find beers on draft.
During the warmer months be sure to take advantage of their outdoor patio!
Things to do Nearby 5th Avenue:
Prospect Park
One of the best things to do nearby 5th Avenue in Brooklyn is visit the borough's green oasis, Prospect Park. This giant urban green space is made up of 586 acres and has tons to do and see from walking trails, running trails, biking paths, sunbathing, picnics, waterfalls, and historic points of interest.
Designed by the same creators of Central Park in Manhattan, Prospect Park is the outdoor space for your recreational activities as well as the location of the Prospect Park Zoo, Brooklyn Botanic Garden, Grand Army Plaza, Brooklyn Museum, Litchfield Villa and the Boathouse to name a few of the notable landmarks not to mention the ponds, bike paths, and different areas to hang out in. Plus ice skating in the winter!
Check out our full guide to all the best things to do in Prospect Park for more ideas.
Park Slope Historic District
While you're exploring 5th Avenue in Brooklyn you'll be exploring the neighborhood of Park Slope and we highly urge you to explore the cross streets and witness the gorgeous brownstones and homes that make up Park Slope Historic District.
You'll see why Park Slope has become one of the most desirable neighborhoods to live in, each of these gorgeous tree lined streets with historic and beautiful brownstone homes take your breath away.
Park Slope Historic District is an official national historic district of over 1,800 buildings built between 1862 to 1920 covering 40 blocks.
If you want to see some of the most impressive architecture, head up towards Prospect Park and explore the Prospect Park West area.
This is the state of New York's largest landmarked neighborhood building number wise.
Barclays Center
Located at the end of 5th Avenue in Park Slope is Barclays Center and Atlantic Avenue where you can find tons of sporting events, concerts, and other events.
The giant indoor arena home to the Brooklyn Nets basketball team, New York Islanders NHL team, and concert venue.
Around the outside, you have the Atlantic Terminal Mall with shops and restaurants. Consider checking out an event or game while you're here.
Green-Wood Cemetery
One of the more unusual green spaces in Brooklyn and things to do at the opposite end of 5th Avenue (if Barclay's is one end, Green-Wood Cemetery is the other end) is visit Green-Wood Cemetery.
This giant cemetery is listed as a National Register of Historic Places and a National Historic Landmark and home to gorgeous architecture including famous monuments, mausoleums, chapels, and gates.
Explore through the massive cemetery's winding pathways passing by gravestones of famous figures from war heroes to even mobsters.
Green-Wood Cemetery was actually built in 1838 as a rural cemetery, believe it or not. The city developed too rapidly and Green-Wood was built to help create more space for remains as the others were quickly filling.
The graveyard became popular quickly and was often called Brooklyn's first public park as Prospect Park wasn't created quite yet. It became so popular that it inspired the creation to design Central Park, and then Prospect Park.
Old Stone House
Located right off of 5th Avenue on the border of the Park Slope and Gowanus neighborhoods is the historic landmark, Old Stone House in Washington Park.
The Old Stone House is a National Register of Historic Places monument and dates back to 1699. The Old Stone House has undergone several restorations, but it was originally a Dutch stone farmhouse owned by Dutch immigrants who farmed the land here and harvested oysters.
The Old Stone House was an integral part of the famous Battle of Brooklyn known officially as the 1776 Battle of Long Island. This was the largest fight in the Revolutionary War on August 27, 1776.
This is where the Americans led and commanded the fight against the British and General Charles Cornwallis where the Americans would lose this brutal battle and the British had a victory.
This was the fight that helped the British occupy Brooklyn and Manhattan for seven years. However, during the infamous Battle of Brooklyn George Washington and his troops escaped the defeat to the British to later fight again and win the war.