Planning a visit to the Brooklyn Botanic Garden, aka the Brooklyn Botanical or Brooklyn garden? You've come to the right place. We have put together a very detailed guide of everything you need to know before visiting the gorgeous Brooklyn Botanic Garden, a great place to visit every season!
The gorgeous Brooklyn gardens are made up of 52-acres of over 14,000 kinds of plants and collections of plants from all over the world in various gardens throughout the Brooklyn Botanical. The gardens date back to 1910 and were first known as Institute Park. The first garden was the Flora Garden with many to follow in the next thirty years.
In the 1990s many of the gardens were renovated and are as we see them today as well as implementing educational programs for the youth in the city-based around conservation, horticulture, and environmental studies.
This guide to Brooklyn Botanic Garden will cover all the important information you need to know before your visit to help you plan and prepare for an incredible day at these Brooklyn gardens, no matter what season you visit.
Table of Contents
Brooklyn Botanic Garden: Location
The Brooklyn Botanic Gardens or Brooklyn Garden is located at 990 Washington Avenue in Mount Prospect Park and adjacent to Prospect Park, as well as near some of the most popular things to do in Brooklyn including museums and attractions like The Prospect Park Zoo, The Brooklyn Museum, and Grand Army Plaza.
There are three main entrances to the Brooklyn Botanic Garden including 150 Eastern Parkway, 455 Flatbush Avenue, and 990 Washington Avenue.
The nearest subway stops that service the surrounding area of Brooklyn Botanic Gardens are:
Prospect Park Station (B, Q, S lines)
Franklin Avenue/Botanic Garden Station (4, 5 lines)
Eastern Parkway-Brooklyn Museum Station (2, 3 lines)
Grand Army Plaza Station (2, 3 lines)
To get to Brooklyn Botanical you can also use a Citibike bicycle rental using the downloadable app on your phone.
The app will use your location to tell you where the nearest docking station is with how many bikes there are available or how many stalls are open to re-dock your bicycle rental.
There are 3 Citibike stations near Grand Army Plaza and 3 Citibike Stations along Washington Avenue that are within a few minutes walk to any of the Brooklyn Botanic Garden entrances.
Read Next: Best Museums in Brooklyn
Brooklyn Botanic Garden: Admission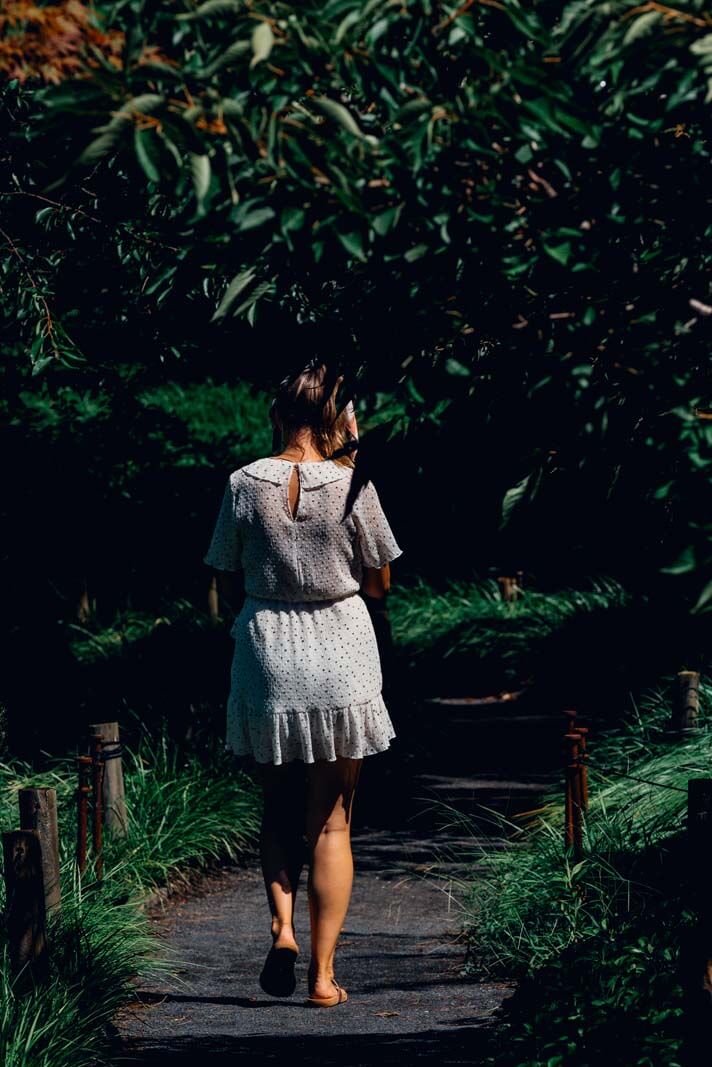 Regular Brooklyn Botanic Garden admission is currently:
Adult

(ages 13 & over) –

$18
Senior Citizens

(65 & over with ID) –

$12
Students ( 12+with ID) – $12
Children under 12

–

free
Special Brooklyn Botanic Garden admission:
The Brooklyn Botanic Garden offers free tickets for the following partners with a valid ID and/or voucher to the following organizations.
Academic members – receive 1 free ticket with school ID
Library members – Up to 2 free adult tickets with the library's Brooklyn Botanical membership card
Chase Arts & Culture cardholders – 1 free ticket with NYC card
Members of AHS RAP, AHS, APGA, Museum Council – Up to 2 free Brooklyn garden tickets with membership card
BASE – 1 free ticket with BASE ID or 1 family with a BASE family pass
Cool Culture – Up to 5 free Brooklyn garden tickets with Cool Culture card present
PGR – 1 family admission with PGR pass
GAP – Up to 2 free tickets with Brooklyn Botanic Garden ID
Brooklyn Botanic Garden volunteers – Up to 2 free tickets with Brooklyn Botanical ID
Get the New York Pass which gets you access to 100+ attractions, including this one, for up to 10 days or up to 45% off savings on normal admission prices all with this mobile pass – including Brooklyn Botanic Garden!
Brooklyn Botanical admission for Members:
You can become a member of the Brooklyn Botanic Garden which gives you special access to events, extended hours, newsletter updates, virtual events, special discounts, and more.
You pay an annual fee depending on which level you pick which vary by price and perks. Some highlights and perks include parking passes, guest passes/tickets, and Summer evenings which happen on Wednesday nights from 6:00 to 8:30 pm the Brooklyn Botanical is only open to members for an exclusive time inside the gardens.
If you're wanting to contribute to more to the Brooklyn gardens you can join the higher membership as a donor known as the Garden Circle. The Garden Circle also offers additional benefits and your contribution goes directly to the future of the garden.
Learn more about the membership options, contribution options, and gifting this for a friend on their website.
Brooklyn Botanic Garden: Hours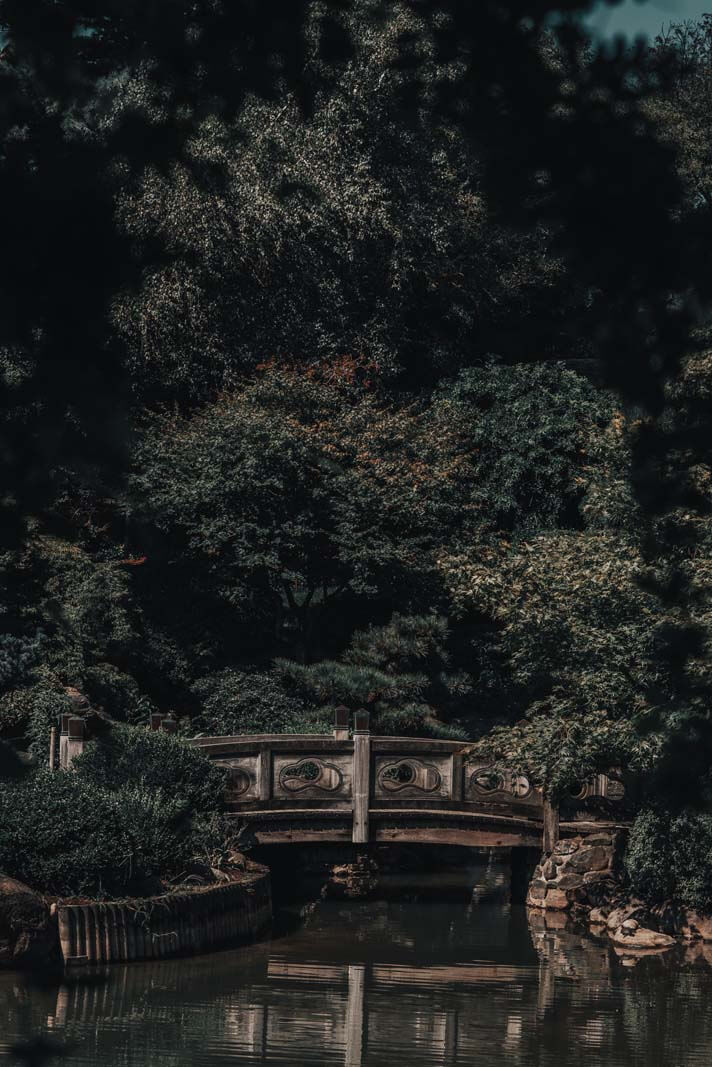 The Brooklyn Botanic Garden hours vary depending on the time of year, currently, the Brooklyn gardens are closed on Mondays.
On Tuesdays, Wednesdays, and Sundays you can visit between 10:00 am to 6:00 pm. On Thursdays, Fridays, and Saturdays you can visit from 10:00 am to 8:30 pm.
Keep in mind that specialty gardens begin to close 30 minutes before closing time and in the summers, only members are able to visit from 6:00 pm to 8:30 pm on Wednesdays.
Brooklyn Botanic Garden: Parking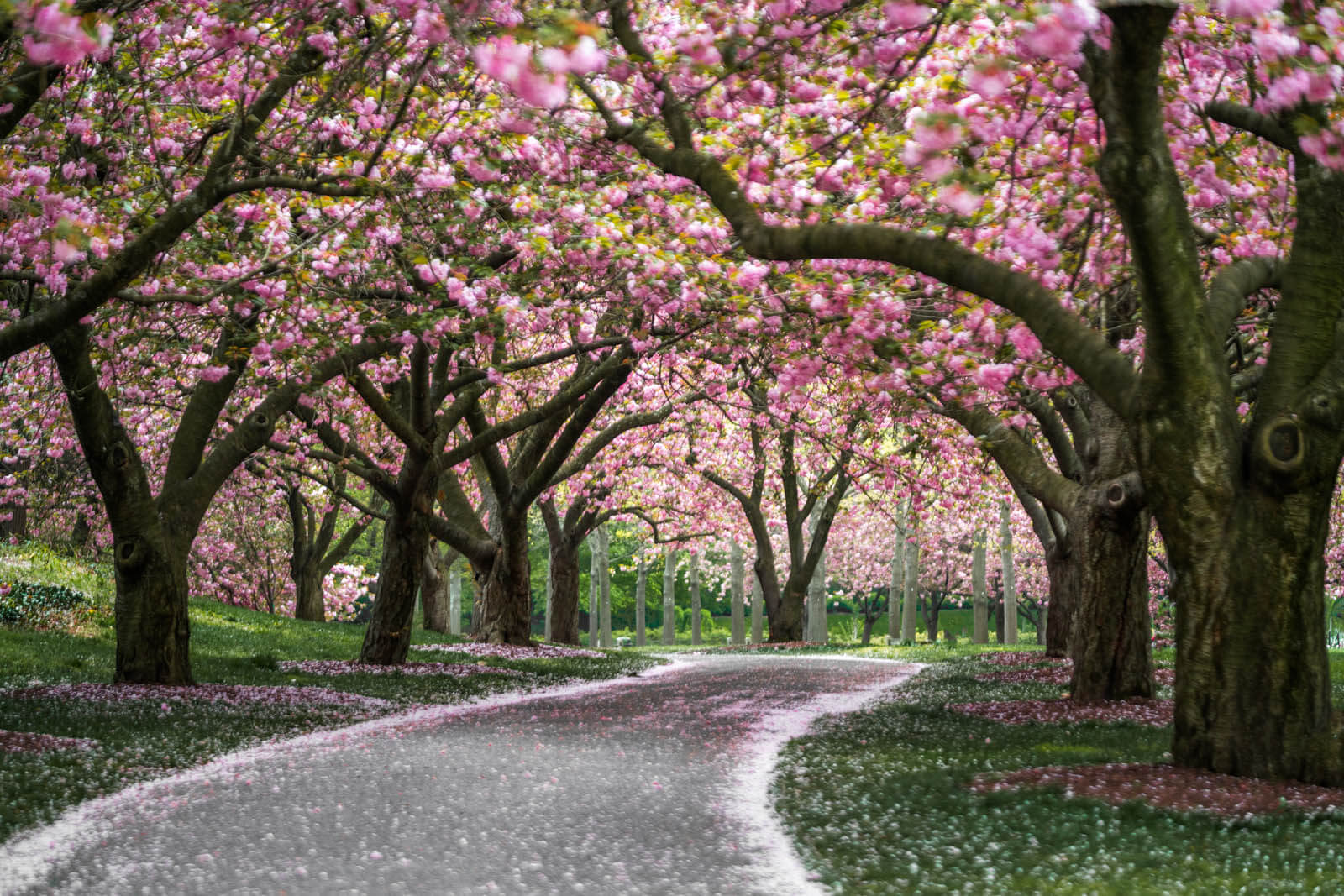 If you're driving you're going to need to know all about Brooklyn Botanic Garden parking and the best place to leave your car while you enjoy a fun time exploring all the different gardens and plants.
The most convenient parking for the Brooklyn gardens is the paid parking lot at 900 Washington Avenue. This Brooklyn Botanical parking lot and option opens at 6:00 am on weekdays and 7:00 am on weekends. No overnight parking is allowed. If you're a member, check which level you have because certain levels include complimentary parking.
This Brooklyn Botanic Garden parking option is $7 for the first hour, $10 for 2 hours, $12 for 3 hours, $14 for 4 hours, $17 for 5 hours, with a maximum of $20, as mentioned, overnight parking is not permitted, but if you do leave your car for 24 hours its $32. If you lose your ticket its also $32.
There are also other Brooklyn Botanic Garden parking options as well.
You can find free parking along Flatbush Avenue, but during busier seasons or the weekends, this might be more difficult to find (not impossible, but it might take a little time).
To save you time and for convenience, you can choose to do your Brooklyn Botanic Garden parking at one of the nearby parking garages for a fee, typically between $18-30.
Jenuwen Parking Garage at 580-590 Flatbush Avenue is one great option, they have a valet parking garage with attendants on the east side of Prospect Park just a 10-15-minute walk to the Brooklyn Botanical entrances.
This option for a Brooklyn Botanic Garden parking also has overnight options with special directions, if you're parking for the day you will need to drop off and pick up your car between the hours of 8:00 am – 8:00 pm on weekdays and 8:00 am – 6:00 pm on weekends.
Another great option for Brooklyn Botanic Garden parking in a paid garage is at 906 Union Street on President Street near Grand Army Plaza. This is just a 15-minute walk to the Brooklyn garden entrance and offers quick valet service parking.
If you're only parking for the day, you will have to drop off and pick up your car between 7:00 and 11:00 pm all days of the week.
Note that this Brooklyn Botanic Garden parking garage and option does not allow exotic vehicles to park here, probably for liability and insurance reasons.
Tip: Check out online booking options for your Brooklyn Botanic Garden parking in advance with websites/services like Park Whiz. You can book a spot in advance for a quick and guaranteed parking option to save time and the process of having to find a spot during your visit!
Brooklyn Botanic Garden: Things to See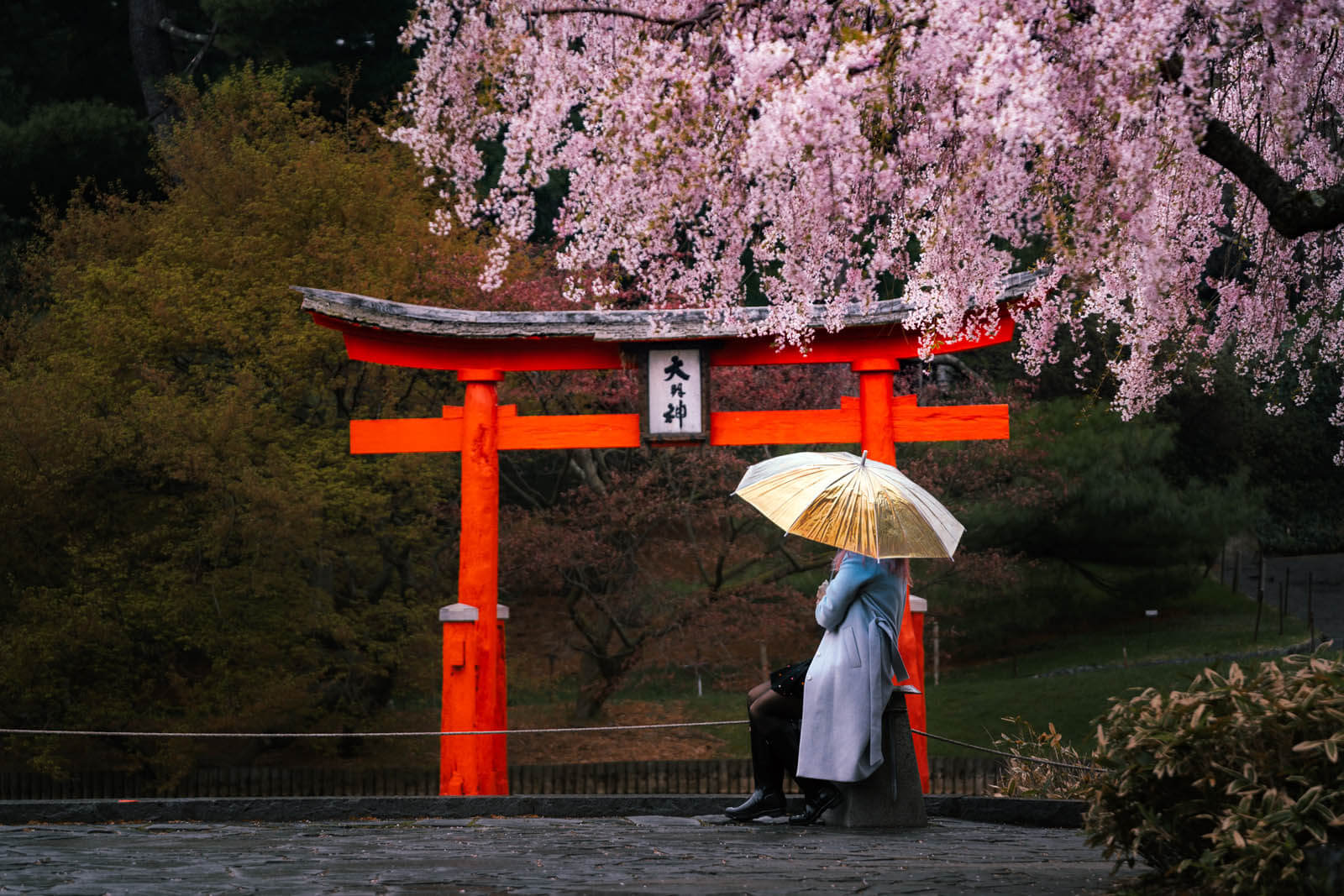 Alright, we've reached the point in this Brooklyn Botanic Garden guide where we've gotten through all the nitty-gritty details to get you to and inside the Brooklyn gardens, now its time to go over the fun part, all the things to see once you're inside Brooklyn Botanical!
See the Brooklyn Botanic Garden Map to help you place where these animals and exhibits are located within the premise.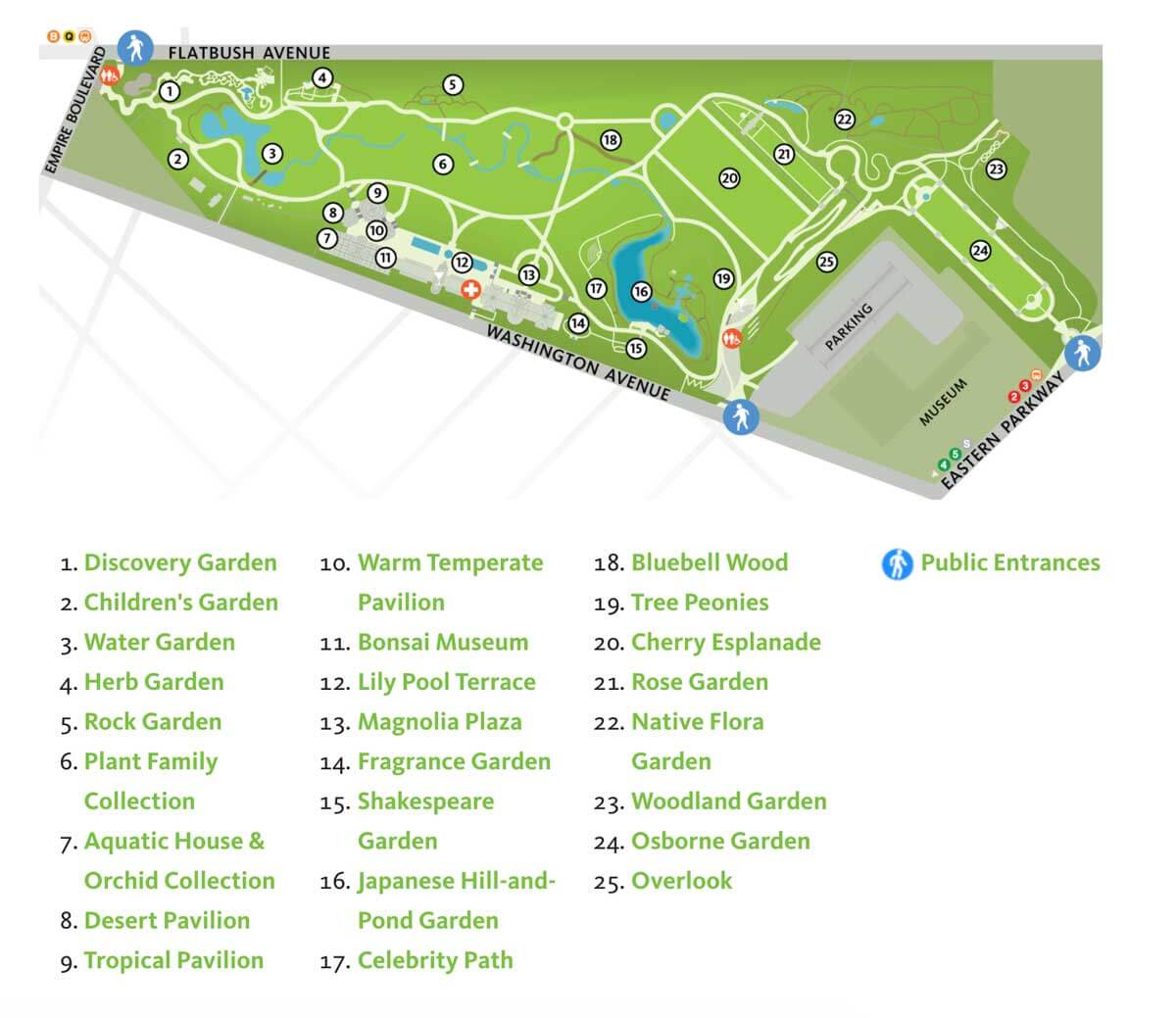 Discovery Garden
The Discovery Garden is for everyone but designed for children to explore and learn about the habitats and garden wildlife at this marshy wetland spot in Brooklyn Botanical.
The landscape here is designed to be immersive so children can explore and enjoy a hand's on experience by learning about plants and animals.
Follow the winding paths to the meadow of tall grass and flower where you can spot hummingbirds zipping by, butterflies, and bees are common to see here.
Part of the trail here is on the boardwalk or on platforms raised above so that children can get closer to the trees.
Children's Garden
Another awesome feature of the Brooklyn Botanic Gardens is the Children's Garden, the oldest continuously operating children's garden in the world! That's right, the WORLD!
Dating back to 1914, this garden operates as a children's community garden. For those unfamiliar, NYC community gardens are a real thing and if you walk around any neighborhood you're bound to run into one or maybe even multiple community gardens and greenspaces.
This Brooklyn garden operates for local youth who register who can grow plants like vegetables or flowers on their plot of soil that are harvested each year. There's also a compost area here that the children operate.
Water Garden
Representing the wetland environment is the water garden here in Brooklyn Botanical formerly known as Terminal Pond. There are over 20,000 plants here in the pond.
Follow the path to the brook (Belle's Brook) and peaceful pond surrounded by flora and fauna. You can find plants here that work to filter the water and provide habitat and food for the wildlife here including birds.
Herb Garden
The Herb Garden has a small orchard and plant beds featuring species from all over the world. You can find plants that are used for medicinal purposes and cooking herbs, vegetables, and fruits.
In the spring, you can witness the cherry, apple, and apricot trees in bloom! In the summer you see flowers blooming as well as ripe berries and other vegetables. And the fall brings you to harvest from apples to pumpkins and unique types of squashes.
This educational area has signage that gives visitors tips for planting some of these varieties at home too!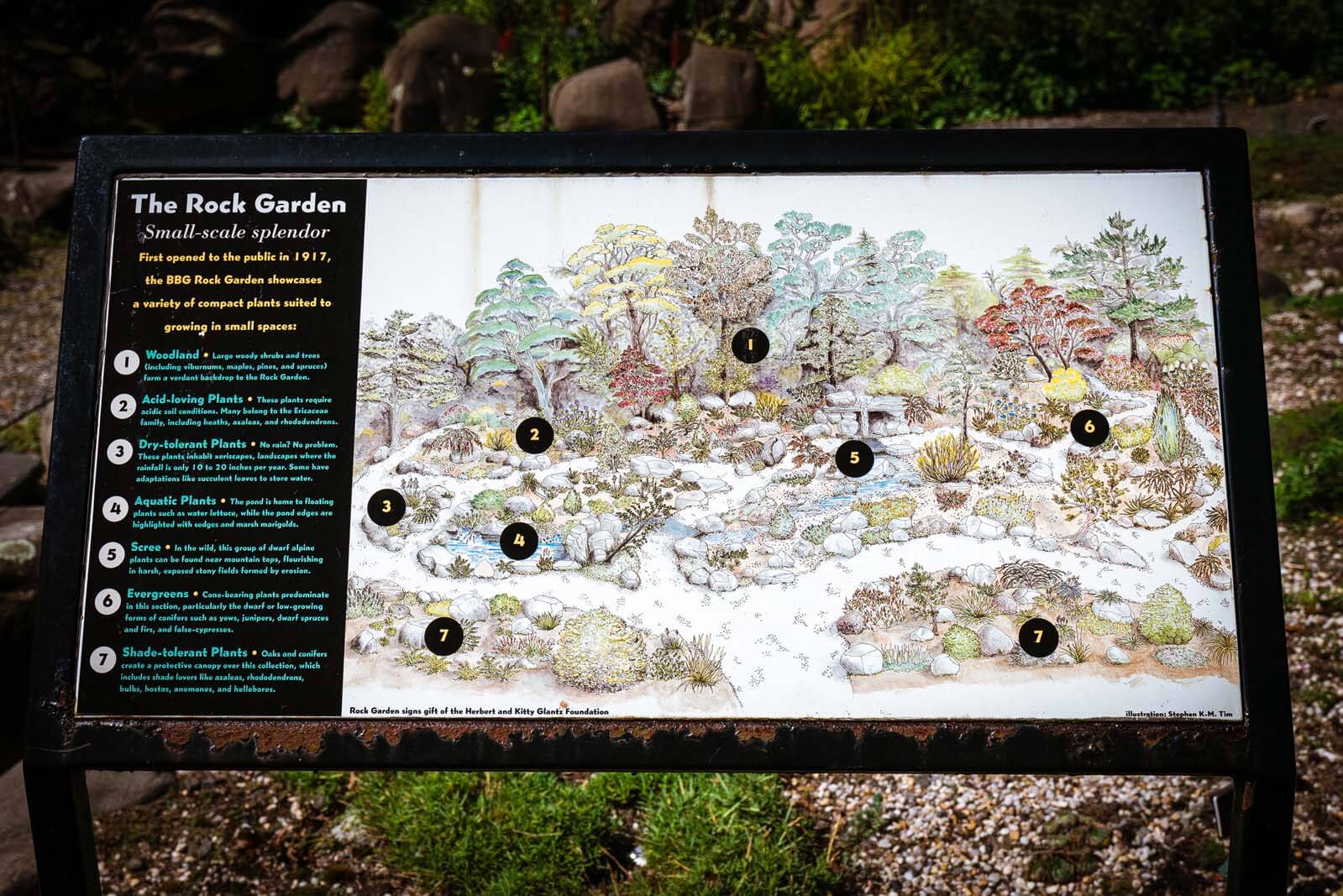 Rock Garden
Be sure to visit the first public American rock garden! Dating back to 1917, the rock garden is located on a hillside near the Herb Garden featuring plants fnd trees from the alpine and montane climates that thrive in rocky terrain and environments surrounded by strategically placed rocks.
Many of the rocks here are boulders that were left behind by melting glaciers at the end of the last Ice Age that were found during the Brooklyn Botanic's construction, some even have signage on them indicated their unique history.
Depending on when you visit, you might also be treated with colorful flowers like azaleas, tulips, poppies. and daffodils to name a few. Don't worry if you're visiting in the winter months though, you can see witch hazel which blooms in the colder season which look gorgeous with a blanket of snow!
Be sure to read all the other amazing things to do in Brooklyn in winter too!
Plant Family Collection
This educational garden is used as a working area to help educate visitors about the evolution of plants. You can find plants that are closely related here next to each other for comparative purposes.
Enjoy the small knolls and brook that cut through this area as well as the beds of plants. The elevated plank bridges and walkways make it easy for visitors to witness these plants up close.
Aquatic House & Orchid Collection
This is one of the most impressive features of the Brooklyn Botanic Garden. You can find a variety and large collection of tropical and subtropic aquatic plants that thrive in wetter environments from around the world including the impressive collection of over 6,000 orchids with over 1,000 species represented. The most impressive is the 300 lb tiger orchid!
This is a special indoor greenhouse exhibit also has a gorgeous cascading waterfall surrounded by rocks that plunge into a pool.
Desert Pavilion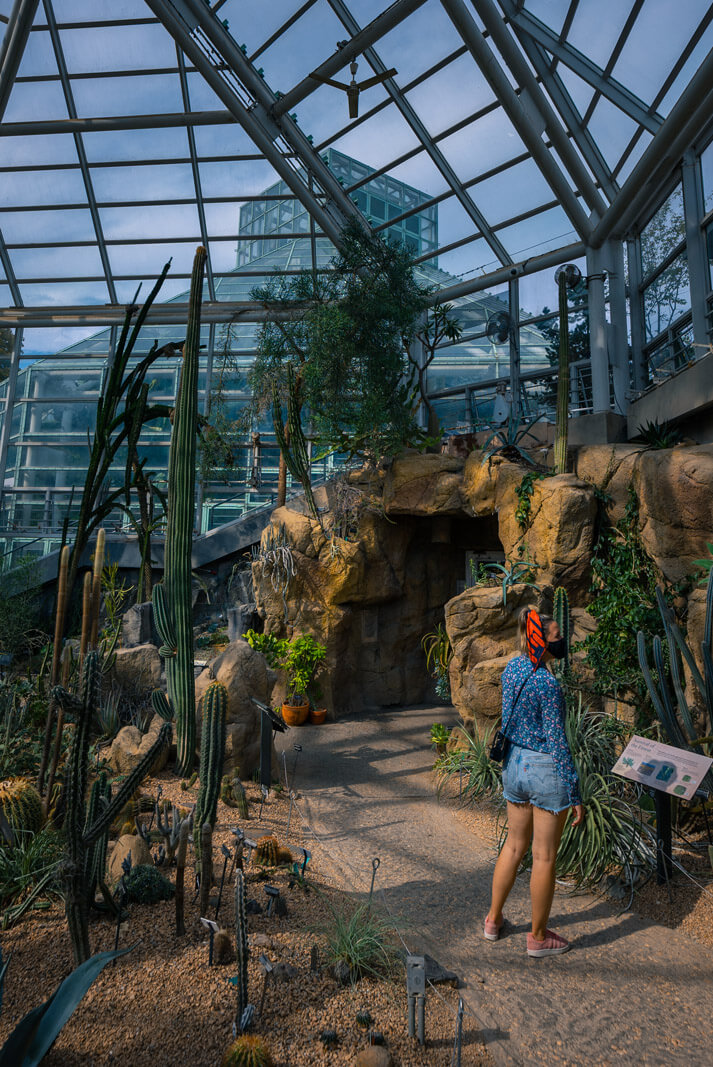 This indoor exhibit inside the conservatory features plants from all over the world that grow and live in arid conditions like deserts.
Half of the pavilion is dedicated to North and South American species of plants from dry and hot climates and the other half includes species of plants from Africa, Australia, Madagascar, and the Canary Islands.
This is where you can find gorgeous succulents, wildflowers, and cacti up close.
Tropical Pavilion
Located in the Conservatory, this 65 ft tall pavilion features waterfalls, streams, and plants from tropical climates including African rainforests, the Amazon basin, and SouthEast Asia.
You'll find various plants on display that are used around the world in these tropical climates for food, medicinal, industrial, and ornamental plants as well as popular house plants!
If you're a fan of waterfalls, be sure to check out all the places to see New York City waterfalls scattered around the city.
Warm Temperate Pavilion
Another indoor exhibit/pavilion featuring plants native to climates that have cool, wet winters and hot, arid summers and natives in places like the Mediterranean, South Africa, Oceania, SouthEast Asia, California, and South America.
Plants from these regions are known to adapt and survive the harsh and changing conditions from season to season including areas known for droughts and wildfires.
While this pavilion is lovely to visit all the time, it's especially good to visit in February and March when the South African bulbs are in bloom.
Bonsai Museum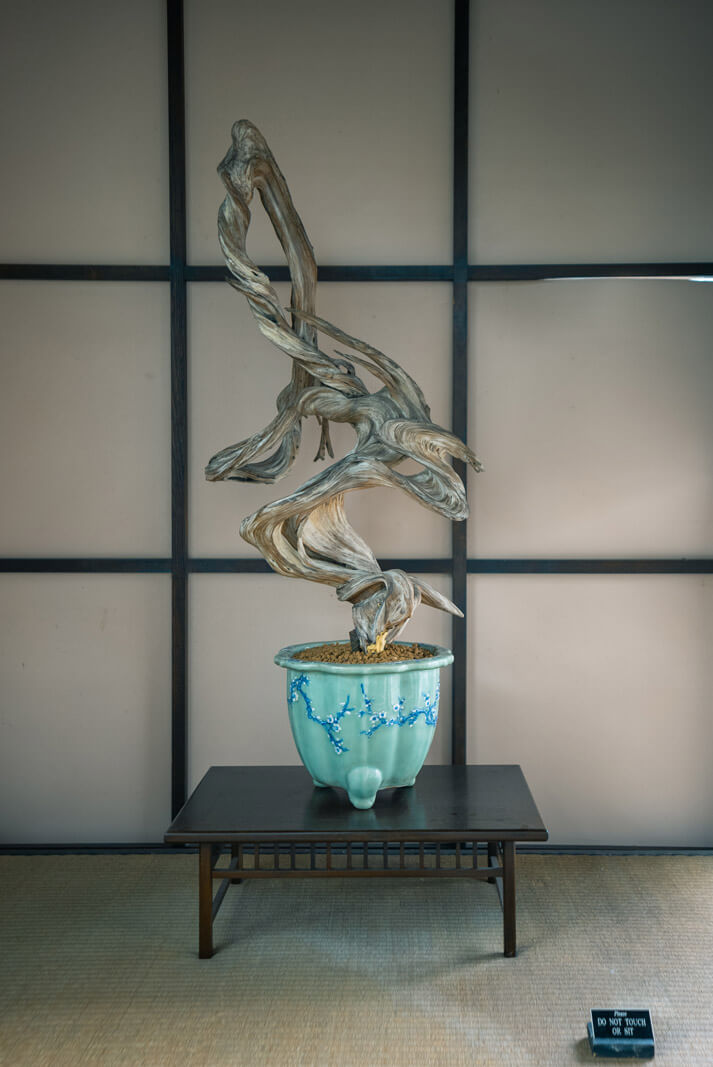 What is it about Bonsai that is so adorable? Be sure to stop at the Bonsai Museum in Brooklyn Botanic Garden where you can find bonsai trees, some of which are over a century old!
There are over 30 different bonsai plants on display and this is one of the largest collections outside of Japan!
Lily Pool Terrace
One of the prettiest spots in Brooklyn Botanic Garden is the Lily Pool Terrace, where you can also find the Yellow Magnolia Cafe as it overlooks this peaceful, pretty spot!
You can find two large pools here with over 100 varieties of water-lilies and lotuses. The best time to see these are from July through September.
The Perennial Border is on the east side of the Lily Pool Terrace and you can find plants that bloom here from spring to fall.
The Annual Border is on the opposite side of the Lily Pool Terrace and is best visited in early spring when the spring bulbs are in full bloom including colorful tulips!
Magnolia Plaza
You can find the Magnolia Plaza and collection of magnolias in Brooklyn Botanical in front of the Administration Building.
This area is best visited in March when the magnolias are in bloom and beginning to flower in early spring with their pretty white blossoms. From April through May you can see the later blooming magnolias including hybrid species developed here in gorgeous pops of pink, purple, yellow, and off white.
This is another show stopper in the Brooklyn Botanic Garden!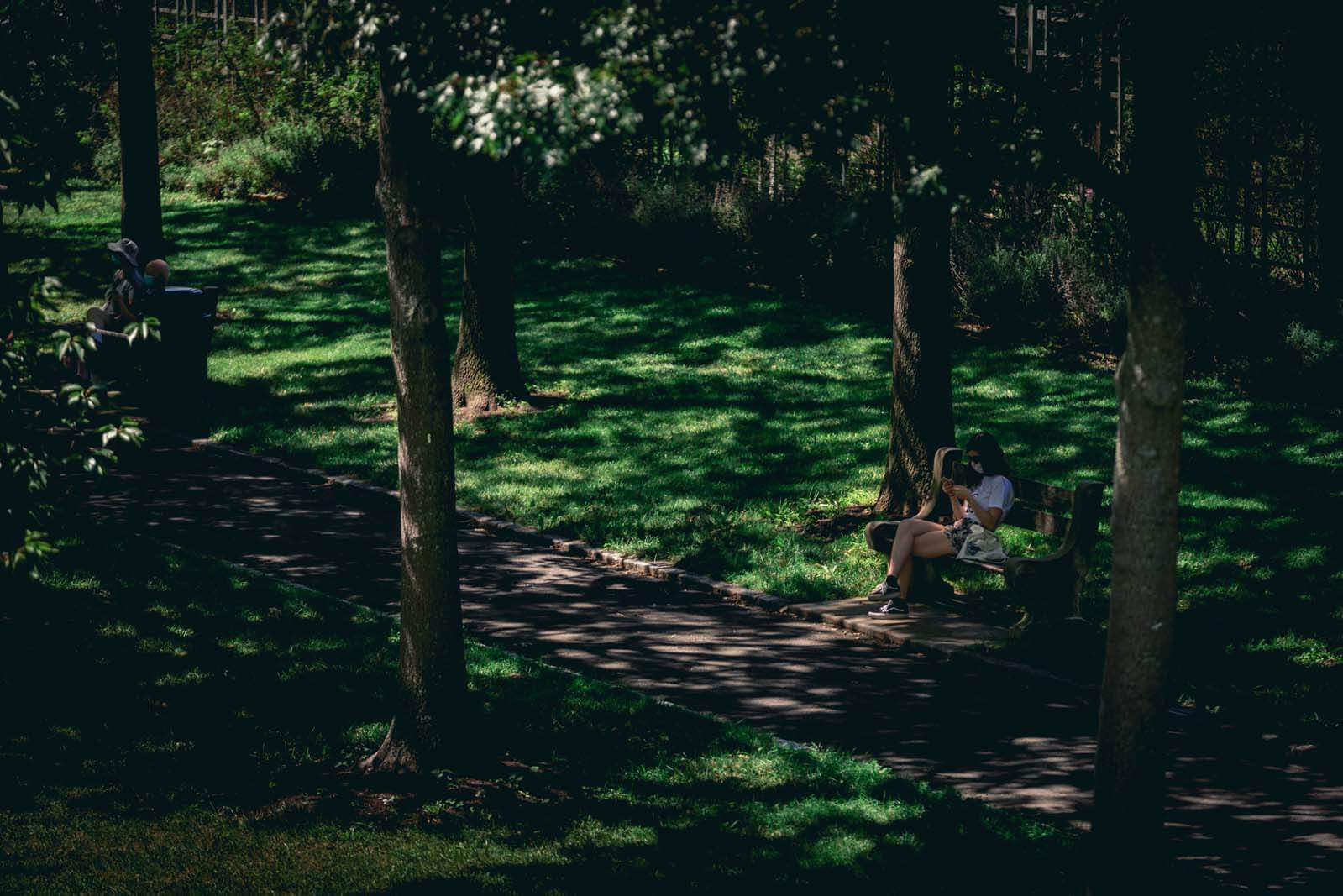 Fragrance Garden
This garden was the first garden in the United States designed for the visually impaired. Created in 1955, the Fragrance Garden is where visitors are encouraged to touch and smell the different plants. This curated collection of plants were selected due to their fragrant qualities and are nontoxic to humans.
The plants in this Brooklyn garden are in elevated plant beds so users in wheelchairs can easily access them. There are also metal railings in place to offer guidance and Braille labels to identify the different plants.
Shakespeare Garden
The Shakespeare Garden is a small section right by the Fragrance Garden. However, this wasn't the original location. The original Shakespeare Garden dates back to 1925 and has been moved to this location.
There are over 80 plants featured here that are mentioned in Shakespeare's work from his poems to plays. You can find each of the plants labeled here in Shakespearean names as well as in Latin.
There's also a nice, small, wooden structure here you can sit down in and get inspired by all the creativity and plants from Shakespeare's work surrounding you.
Japanese Hill-and-Pond Garden
My personal favorite area in Brooklyn Botanical for year-round activity and sightseeing is the Japanese Hill-and-Pond Garden. This was actually one of the first Japanese gardens to be created in the US in a botanic garden as well as being accessible.
This part of the Brooklyn garden dates back to 1914 and opened to the public in 1915 designed by Japanese landscape architect Takeo Shiota.
Stroll through the serene winding paths and the three hills that represent earth, humanity, and heaven. There are a pretty waterfall and pond that represent the heart.
You'll also see wooden bridges, stone lanterns, a torii gate, a Shinto shrine dedicated to the Inari and fox kami, and a viewing pavilion with open windows where you can watch the turtles and koi swim around below you.
Being someone who has been to Japan, this surely feels more like for a moment you've been swept away across the globe rather than being in the middle of the bustling city here in Brooklyn.
Celebrity Path
This path and section of the Brooklyn Botanic Garden that leads to the outdoor Amphitheater which often hosts performances is dedicated to Brooklyn's celebrities including Walt Whitman, Woody Allen, and Barbara Streisand.
Along the path, you'll pass daffodils, rhododendrons, and Austrian pines where you'll see over 100 different celebrities ranging from poets, artists, performers, athletes, and public figures honored here on engraved stones.
Bluebell Wood
Another gorgeous area to explore in Brooklyn Botanic near the Cherry Esplanade is the Bluebell Wood which comes to life in late April typically when the 45,000 bluebells blossom.
In the summer, you can enjoy the blooming pink begonias and in the fall they change to a reddish color making this area beautiful to explore most of the year.
Tree Peony Collection
Enjoy the enchanting collection of 300 tree peonies near the Japanese Hill-and-Pond Garden that bloom typically in late April through early May. If you visit during this time you'll not only enjoy the aromatic fragrance coming from the peonies but also the gorgeous colors, there are 6 on display here including maroon, yellow, purple, red, pink, and white – truly one of the most beautiful areas of the Brooklyn garden to witness if you can plan your visit around this!
Cherry Esplanade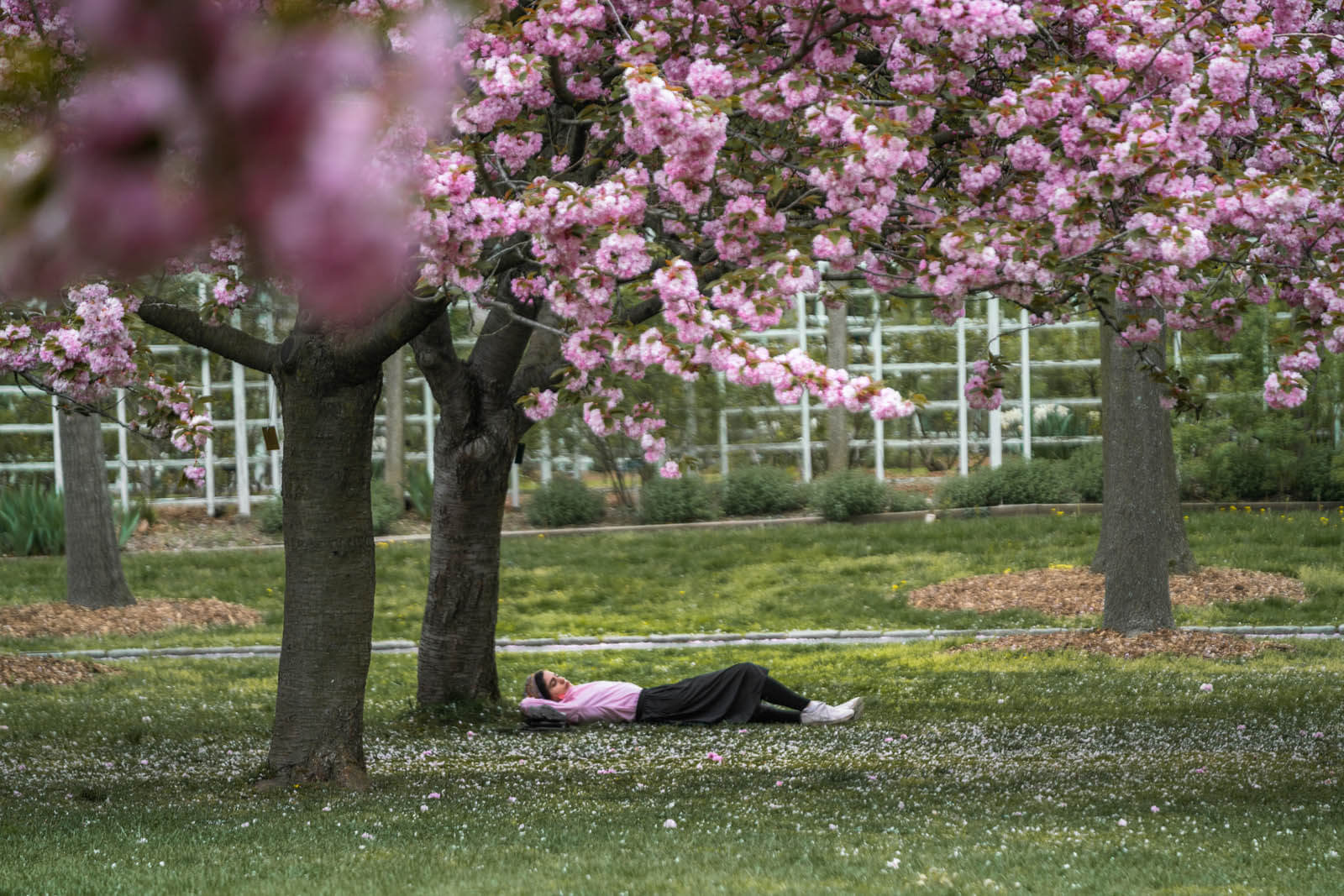 This is probably the most famous attraction at the Brooklyn Botanic Gardens because of the annual month-long cherry blossom viewing festival called Hanami in the spring. There's also a weekend festival to celebrate the blossoms and spring called Sakura Matsuri.
There are over 200 cherry trees from 42 different Asian species and varieties in two rows with a walking path making it one of the best cherry blossom viewing destinations outside of Japan itself! Visitors can also sit on the grass around the side of this area too, making it a great spot to sit and relax even when the trees aren't in bloom.
The very first cherry trees here were actually a gift from the Japanese government and planted in the Brooklyn garden after WWI.
Depending on weather conditions and the season, the bloom can be anywhere from late March or early April to mid-May. You can check their status on the Cherry Watch on the Brooklyn Botanic Garden's website around this time to plan and schedule your visit.
We also have a guide to help you plan seeing the cherry blossoms in Brooklyn and around NYC!
Rose Garden
Another great area to explore in Brooklyn Botanical is the Rose Garden. This garden is actually in existence because of a construction engineer who built many of the subway tunnels in the borough by the name of Walter V. Cranford donated $15,000 to have it built in 1927.
Apparently during an excavation for a renovation project revealed that originally there was a cobblestone road originally and it was built on glacial rock.
It's still one of the stunners in the garden with over 5,000 rose bushes representing over 1,400 different varieties including hybrids, wild roses, garden roses, and more for those who love to nerd out over roses. You can actually even view some of the original plants from when the garden first opened here which is quite incredible!
Native Flora Garden
This is an absolute must during your visit because this was the very first garden in the Brooklyn Botanic Garden when it opened in 1911 and it was the first of its kind not only in the US but in North America.
The original purpose was for wildflower planting, but in 1931 they changed it to a woodland habitat featuring plants native the New York metro area.
Despite being one of the originals, this garden closed for two decades from 1963 to 1983 due to low funding. We are glad it reopened! This is a classic on your visit.
Woodland Garden
This open-air walled garden has a paved path that leads and connects to various gardens throughout the property including the Native Flora Garden and Osborne Garden.
This space was meant to be an inspiration for urban landscapers and gardeners, aka plants that are great for city conditions and city gardens. If you live in a city, you might want to come here and get some ideas!
Osborne Garden
If you enter the Brooklyn Botanic Garden through the Eastern Parkway entrance, this will be your first impression or the first garden to greet you.
This garden includes a lawn that is surrounded by wisteria pergolas. Visiting in the spring you will see this spot when it is most colorful including blooming azaleas, crabapples, wisteria, and cherries. During the summer you will witness various annuals in bloom, and the fall you'll enjoy the changing of the leaves and fall foliage making it a beautiful spot almost every season.
Be sure to test out the 'whispering benches' here by the two sets of stone columns.
Overlook
The modern-looking, winding path at the edge of the Brooklyn garden near the Brooklyn Museum is the ascending garden called the Overlook that offers incredible views from above of both the Rose Garden and Cherry Esplanade.
Along the switchback ramp you can enjoy the landscape and elevated garden on either side as you ascend or descend.
Lightscape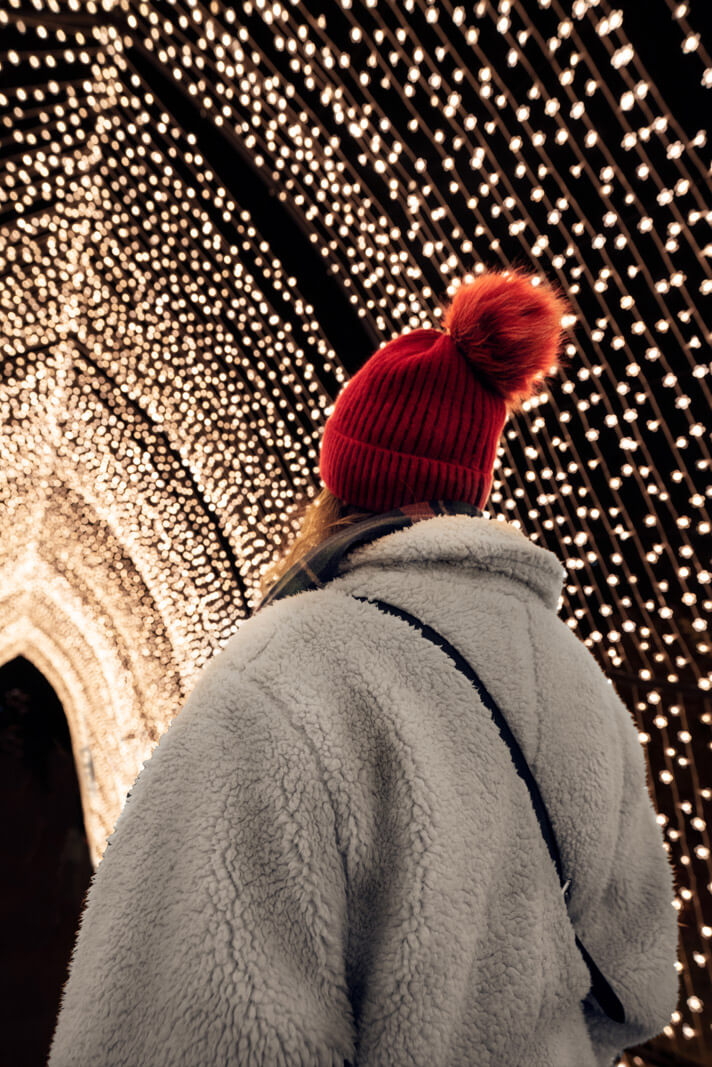 During the winter months of November through early January in the holiday season, Brooklyn Botanic Garden transforms into a winter illuminary garden with over one million lights on display for their seasonal, after-dark spectacular.
Walkthrough the path to one light installation after another featuring different artists, poetry written in light, and synched to music in this mesmerizing experience.
You will want to secure your tickets in advance for your timed entry on Brooklyn Botanic's website.
Brooklyn Garden Tips
Check out some of these important Brooklyn Botanical tips and information that you will want to know before your visit!
We recommend planning a full 2.5 – 3 hours to enjoy at the Brooklyn gardens, depending on how much time you spend at each garden or breaks you take you may want to schedule more time for your visit.
There is a great options inside Brooklyn Botanic Garden. The beautiful Yellow Magnolia Cafe inside Brooklyn Botanical is perfect for a sit-down meal. You can enter at Lily Pool Terrace, which also overlooks this pretty area while you dine. There are even brunch options at this vegetable-focused menu.
You can only visit this restaurant if you have a ticket for the Brooklyn gardens. They offer a full menu including cocktails and wine. Plan some extra time during your visit to enjoy this unique experience here in Brooklyn.
Children scooters are not allowed inside the premise, but strollers are. Please leave these at home as they strictly enforce this policy.
Wheelchairs are available on a first come first serve basis, they ask to hold an ID card as a deposit that will be returned once the wheelchair is returned.
Visitors using wheelchairs can use any of the public entrances, they are all accessible. If you're leaving after hours in a wheelchair you will need to exit through the Administration Building at 1000 Washington Avenue.
The Brooklyn Botanic Garden has Personal Care Attendants who can assist any visitors who need it free of charge.
Brooklyn Botanic Gardens is very accessible, however, due to the terrain, a few of the paths might be rocky or bumpy. There are many paved pathways throughout the garden though for smooth surfaces.
For photographers, tripods and selfie sticks are not permitted on garden paths or inside the conservatory.
No smoking is allowed on the premise.
No touching of the plants is allowed, except for the Fragrance Garden which was designed for the visually impaired and the Discovery Garden which is designed for children to be able to touch and be immersive among the habitat and surroundings.
We recommend coming prepared with a water bottle to stay hydrated in the Brooklyn gardens during your visit, especially in the summer months.
We recommend bringing a backpack or daypack so your hands are free. See our Brooklyn packing list for some other great options for what to bring on your trip.
Service dogs are allowed in Brooklyn Botanical that are in accordance with the American with Disabilities Act, the service animal has to be trained or work to perform tasks to assist a person with disabilities. However, therapy dogs are not allowed.
Get the New York Pass which gets you access to 100+ attractions, including this one, for up to 10 days or up to 45% off savings on normal admission prices all with this mobile pass!
What To Do Near Brooklyn Botanic Garden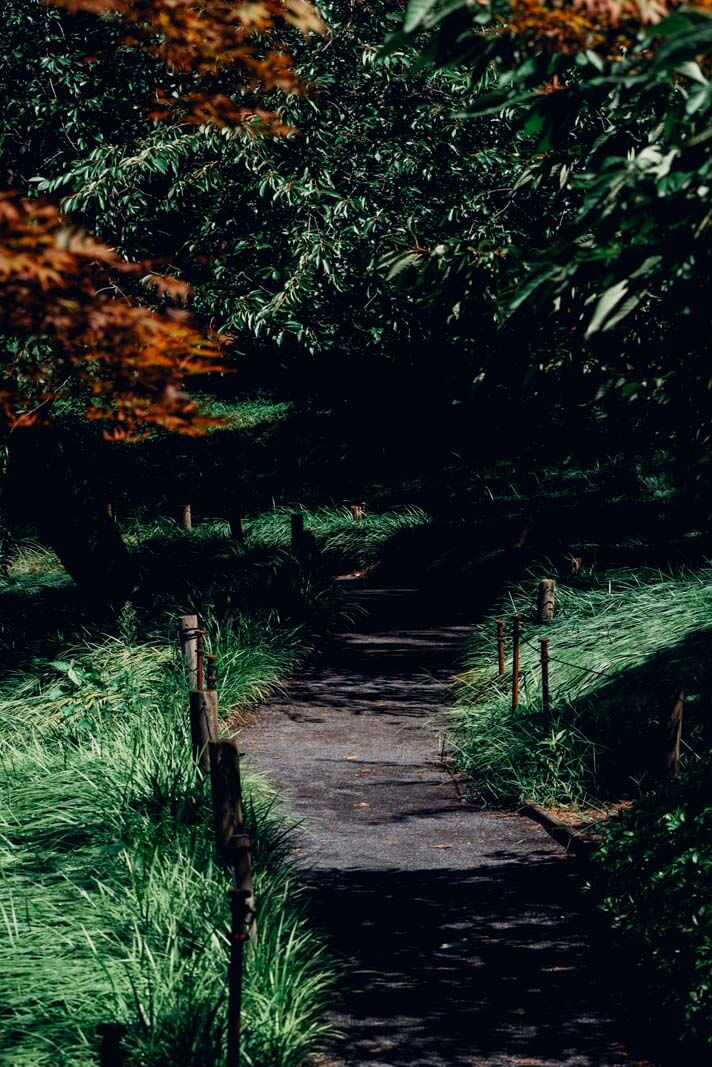 Since you only need a few hours to enjoy all there is to do in the Brooklyn Botanic Garden we recommend planning the rest of your day, either before or after your visit to the Brooklyn Gardens to enjoy any of these neighborhoods or attractions nearby!
Prospect Park Zoo
Just a few steps away from the Brooklyn Botanic Garden is the Prospect Park Zoo in Prospect Park. There are almost 900 animals in this quaint zoo with the main attraction being the Sea Lion Court in the center of the zoo!
We recommend planning around 1.5-2 hours for your visit, be sure to see our entire guide for tips for visiting the Prospect Park Zoo including all the animals and exhibits inside.
Brooklyn Museum
Right next to the Brooklyn Botanic Gardens is the Brooklyn Museum which houses 1.5 million pieces of work. The Brooklyn Museum is the third largest museum in NYC and has a notable permanent collection from all over the world.
Each collection is organized by culture, geographic locations, or time period. A few of the popular collections include the Egyptian, American Art, Arts of Africa, Arts of the Pacific Islands, Arts of the Islamic World, and European art sections of the museum.
Famous artists on display include Norman Rockwell, Edward Hopper, Edgar Degas, Georgia O'Keeffe, and Mark Rothko to name a few.
Get tickets here or get the New York Pass which gets you access to 100+ attractions, including this one, for up to 10 days or up to 45% off savings on normal admission prices all with this mobile pass!
Admission is suggested but not mandatory, a $10 admission is suggested for adults. Closed Mondays & Tuesdays.
The first Saturday of every month there is free admission from 5-7 pm and special exhibitions.
Prospect Park
Since you're already here, it would be a shame to skip out on some of the best things to do in Prospect Park. This green oasis is one of the best parks in Brooklyn for anyone looking for a bit of green space or a hangout location to run, bike, sunbathe or have a picnic.
Designed by the same creators of Central Park in Manhattan, Prospect Park is the outdoor space for your recreational activities as well as sites to see around the park.
It's also fun to explore Prospect Park by bicycle, you can rent one at any of the Citibike stations around the park. We will warn you though if you plan to bike, there are hills! So be sure to watch out for the signs that warn you when they are coming and provide exit routes to avoid the treacherous hills.
Park Slope
Just on the other side of Prospect Park from the Zoo is one of our favorite neighborhoods to explore. Check out all the best things to do in Park Slope from shopping, dining, drinking, cafes, and even historic landmarks.
We recommend planning one of your meals around here since there are plenty of great options along 7th Avenue just a few blocks down from Prospect Park or if you're feeling like exploring further, check out 5th Avenue in Park Slope for all the dining, shopping, and entertainment options.
Don't miss the historic and gorgeous brownstone-lined streets either while exploring through here too!
Downtown Brooklyn
If you're looking for more great food options, we recommend heading towards Downtown Brooklyn nearby. You can even check to see if there are any shows, performances, or sports playing at Barclays Center if you're looking to make a whole day extravaganza out of your Brooklyn Botanical visit.
We also recommend checking out DeKalb Market Hall if you're looking for a fun place for food. This spot is family-friendly because it has tons of eateries from some of the most famous restaurants in New York all under one roof.
You will want to take the subway here though as it might be a bit too far for a walk!
Flatbush
We also recommend exploring a bit of Flatbush if you're up for exploring a neighborhood near Brooklyn Garden, our top pick would be the Victorian Flatbush and Ditmas Park area where you can admire the giant mansions in all different styles of architecture, explore some of the oldest settlements in the city dating back to the 1600s and Dutch settlement, and find plenty of delicious restaurants to eat at.
Crown Heights
Another great neighborhood to explore and one of the most convenient to grab a bite to eat after visiting Brooklyn Botanic Garden is Crown Heights. Head down to Franklin Avenue where you can find one of the best pizza spots in Brooklyn at Barboncino or one of our personal favorite Mexican restaurants, Chavela's.
There are so many great restaurants in Crown Heights to check out as well as amazing cafes in Crown Heights if you're looking for a pre or post-garden coffee.
Stick around and take a stroll through the neighborhood too, you can always check out the beautiful homes in the Crown Heights Historic District or continue to more museums including the Brooklyn Children's Museum.
---
Found this guide to everything you need to know about visiting the Brooklyn Botanic Garden helpful? Bookmark for later or share the love below on Pinterest. Also, be sure to come back and let us know what your favorite Brooklyn garden was!