Looking for the best brunch in DUMBO? We got you. Without a doubt, this is one of the most famous and popular neighborhoods in Brooklyn to visit as everyone comes here for the views and it's just an overall gorgeous place to be. Better yet, the food scene here isn't lacking either.
While there are several great Brooklyn brunch spots worth checking out and coming to the borough for, chances are you might already be coming to the area, it's always the first place in Brooklyn that friends from out of town want to visit and a great meeting point. Just keep in mind, you may need to make a reservation so plan ahead!
Best DUMBO Brunch Spots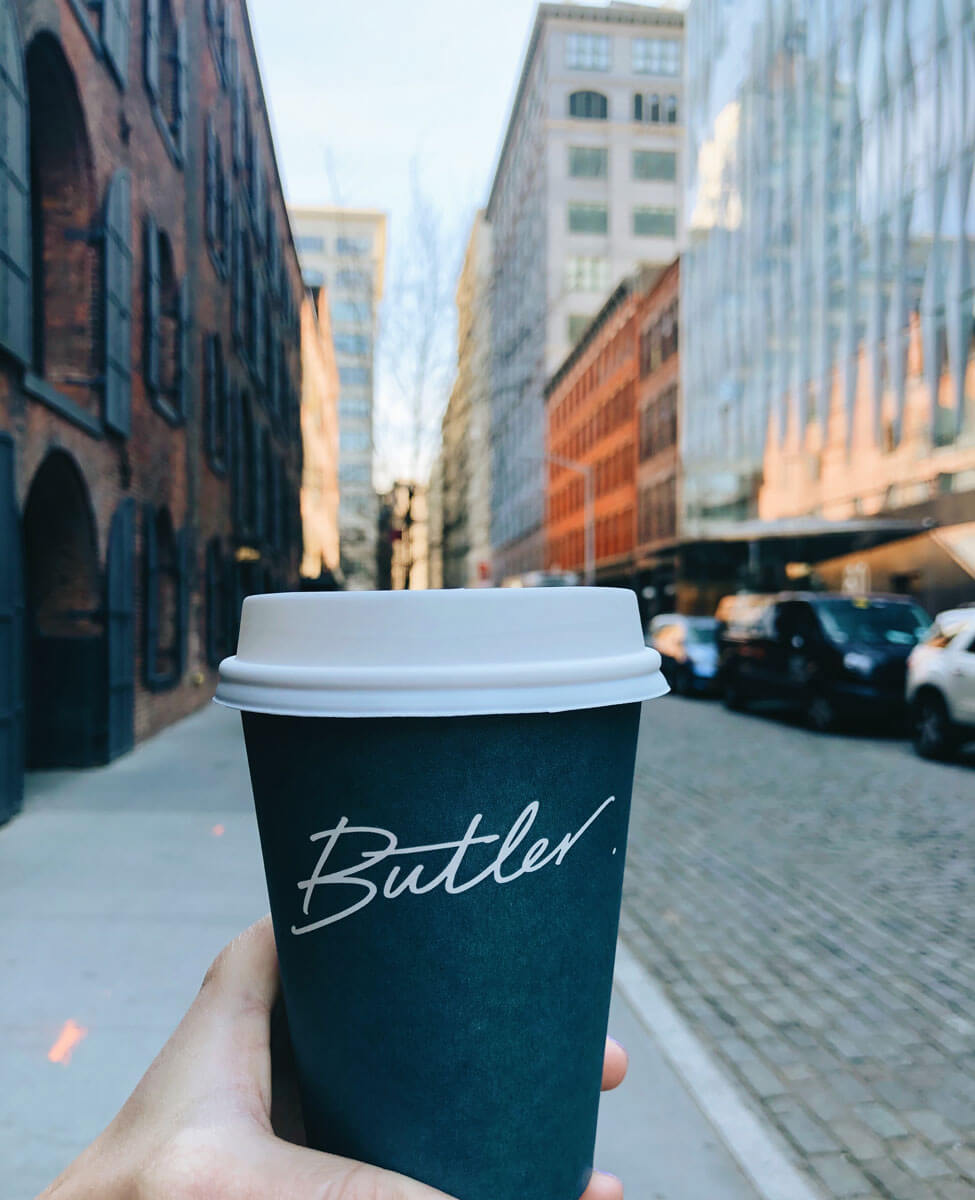 Clinton Street Baking Company
View this post on Instagram
Located at the Time Out Market New York, one of our picks for best things to do in DUMBO, Clinton St. Baking takes brunch to another level, serving their can't miss breakfast plates all day!
The best part about dining at Time Out is the efficiency and reasonable pricing!
Make sure to order their famous fluffy blueberry pancakes or my personal favorite, the Spanish scramble, which is eggs, chorizo, tomatoes, caramelized onions, scallions, Monterey Jack paired with a delicious side of hash browns.
Another thing that makes this spot so valuable is that it's basically located right on the water. After chowing down on some pancakes, take a stroll under the bridges and throughout the park!
Or stay in the market and enjoy all the shops and the rooftop that Empire Stores has to offer.
Get brunch in DUMBO as soon as possible at Clinton St. Baking, we promise you won't regret it!
Find it at 55 Water St. open from 8 AM-8 PM daily
Read Next: Best Parks in Brooklyn
Archway Cafe
View this post on Instagram
Visit this DUMBO brunch spot until 4 PM daily for some amazing avocado toast, baked eggs, or a Mediterranean platter!
They offer everything from healthy super smoothies, an extensive list of specialty coffee drinks, and even small sides or pastries.
You can't miss the cute yellow awning, go on in! Take a seat on a barstool or at any of their adorable tables, set up intimately for great conversation over a great meal.
Their website indicates that have recently implemented BYOB for brunch and dinners!
Check out this Instagram worthy brunch in DUMBO at 57 Pearl Street. Opens at 8 AM daily!
Read Next: Best Instagram spots in DUMBO
Butler Bake Shop
If you're all about doing it for the 'Gram, get to Butler Bake Shop! Not only does the food look amazing on your feed, but they have rave reviews!
Try their avocado toast, an açaí bowl, or their breakfast empanada! You won't want to forget the brewed coffee or one of the other specialty drinks to complete the picture-perfect brunch.
And even if you're not in it for the pictures, enjoy the adorable aesthetic of this DUMBO brunch stop! Sit in a vintage-looking leather booth soaking in all the NYC feels!
Maybe even ask for a coffee to go since they have the cutest cups! This is also one of our picks for best cafes in DUMBO too!
Get to 40 Water Street for the Butler Bake Shop experience! Open Monday-Friday 7 AM-6 PM and Saturday-Sunday 8 AM-6 PM.
Bluestone Lane
View this post on Instagram
Get yourself to Bluestone Lane to try their Brekkie All Day. Order an avocado smash, breakfast burritos, breakfast bowls, or their red or green baked eggs filled with all the yummy veggies we love at breakfast.
While you're there don't forget to order one of their signature cocktails made with their own espresso, a perfect partner to your delicious brunch. Take advantage of their fully licensed bar.
Gluten Free!
This spot offers two gluten-free entree options. Try the banana bread with ricotta, fresh strawberries and pecans and their good grains granola, which is gluten-free granola, cow's milk yogurt, lemon curd, and fresh berries. Even add a side of gluten-free toast!
This DUMBO brunch spot has a sophisticated feel, which makes it perfect to meet up with your fellow professionals. But you can also grab a drink with your guys and gals at Bluestone Lane.
Partake in Brekkie All Day!
Bluestone Lane is located at 55 Prospect Street, open Monday-Friday 7:30 AM-5 PM and Saturday-Sunday 8 AM-5 PM
Superfine
Serving DUMBO for 20 years, this DUMBO brunch stop lives up to its name. Brunch at Superfine is served on Sundays 10 AM-3 PM. Try their buttermilk pancakes, roasted chicken breast enchiladas, or their huevos rancheros – YUM!
Don't forget to add one of their classic brunch beverages to your meal! They serve a regular size and a large bloody mary as well as mimosas!
This restaurant is lively and authentic. Enjoy the wide seating areas and dim lighting.
Stay up-to-date on all things Superfine by checking out their events online! Superfine is more than welcoming to people in the community. It is known for great vibes and a good time!
Brunch in DUMBO is super fine! Get yourself to this location at 126 Front Street!
Also, Superfine is one of our picks for best bars in DUMBO!
Atrium
View this post on Instagram
You won't want to miss Baller Bubbly Brunch at the Atrium every Saturday and Sunday from 11 AM-3:30 PM. This Atrium exclusive brunch deal means half off of all bottles of champagne!
While you're at it, don't forget to try the buttermilk fried chicken and waffles! Atrium is a proud member of the Brooklyn community and strives to use resources from local small farmers and local fishermen.
Soak in the industrial and modern look, which is aesthetically tied together with warm tones and a beautiful live green wall.
Visit this DUMBO brunch spot just steps away from the waterfront at 15 Main Street, this also is one of our picks for best restaurants in DUMBO too!
AlMar
View this post on Instagram
If you're looking for a more sophisticated brunch outing, AlMar is the place for you. AlMar is a fine Italian restaurant that utilizes imported Italian and even fine local ingredients.
With probably the most extensive brunch menu we've seen so far, the possibilities are endless at AlMar. Try one of the many ways they spice up eggs in the kitchen, asparagus frittatina, buffalo ricotta, a delicious panini, and the list goes on!
Pair any of these exquisite plates with a beer, wine, bloody mary, mimosa, or a happyccino, which is a house made cappuccino with Di Saronno.
You won't want to miss the aesthetic atmosphere of AlMar. The natural sunlight filling the room through their big windows, the perfect seating arrangements, and beautiful plants scattered throughout the restaurant. This would make a great spot for an Instagram post!
Catch a classy brunch in DUMBO at 111 Front Street. Opens Monday-Friday at 8 AM, Saturday at 9 AM, and Sunday at 10 AM.
Vinegar Hill House
View this post on Instagram
This DUMBO brunch spot has a small but mighty brunch menu. Kick your day off with sourdough pancakes served with pear and maple syrup, shrimp and grits, or a mouth-watering grilled cheese.
Their side options are not to be overlooked. Don't forget to add some roasted potatoes or cheddar jalapeño grits to your entree.
Add an amaro & tonic to your order, it's amaro meletti, coffee, and tonic water.
Dine in for brunch Saturday and Sundays 10:30 AM-3:30 PM. Make sure to check the weather before dining here, although you can always sit inside, they have a beautiful garden you can enjoy on a nice day!
Get to 72 Hudson Avenue for a divine brunch in DUMBO
The Osprey
View this post on Instagram
Located in 1 Hotel Brooklyn Bridge, this DUMBO brunch spot is a dream come true. This restaurant is elegant yet the perfect hang out spot. Soak in the sun from the large surrounding windows and hanging greenery. This is easily one of the best restaurants in DUMBO with a view!
Although this restaurant is on the more expensive side, excellent food and a beautiful location is guaranteed. Try their steak and eggs, crab benedict, or avocado toast.
Visit their website and check out their menu for the long list of gourmet meals and vegetarian, vegan, and gluten-free options!
Add any of their amazing sides or cold-pressed juices to your meal! And don't forget about their special menu of brunch cocktails!
Brunch is served at The Osprey Saturdays and Sundays 10 AM-4 PM
Celestine
View this post on Instagram
If you're looking for a beautiful view with your meal, this is your place. With sights of the entire waterfront as you indulge in a delicious breakfast, it doesn't get much better than this.
Celestine has a real energetic and elegant vibe. Celestine strives to be a staple within the DUMBO community! With a variety of options, try a chicken thigh kebab, crispy chickpea ragu, some fingerling potatoes, or even some of their Moroccan doughnuts!
Brunch at Celestine is served on the weekends 11 AM-3:30 PM. Don't go another weekend without trying brunch in DUMBO.
Celestine is located at 1 John Street
Westville DUMBO
View this post on Instagram
Check out this DUMBO brunch spot that's all about giving it's customers the freshest ingredients, which we all love to hear, right?
Order a California benedict, a southwestern brunch bowl, or even a Westville jumbo banana pancake. Westville brings a variety of brunch options that will not disappoint!
Make sure to check out their long list of market vegetables, delicious and high-quality products straight to your table!
Enjoy the cozy yet modern atmosphere, a perfect place to kick off your weekend with your pals.
Westville is located at 81 Washington Street, opens Monday-Friday at 9 AM and Saturday-Sunday at 10 AM
Randolph Beer
View this post on Instagram
Last but certainly not least on our list of the best brunch in DUMBO, is Randolph Beer. You may have caught this place on our list of the best bars in DUMBO.
Randolph Beer offers a 90-minute unlimited special which is brunch punch, bloodys, mimosas, and select beers and it's only $30! This exclusive offer is only available Friday-Sunday 11 AM-4 PM.
Keep in mind that your entire party must participate and entrees are not included in this deal!
If you're talkin' food, check out their brunch starters, challah french toast, shrimp n' grits, or their bkfast nachos! Everything on their menu comes with a beer pairing suggestion, so take advantage of that if you're unsure which brew you want!
Check out their rooftop too where you can enjoy brunch! This is also one of our top picks for best DUMBO rooftop restaurants and with a great view!
Randolph serves brunch daily 11 AM-5 PM at 82 Prospect Street
Read Next: Best Places to Eat in Brooklyn
---
Found this guide to the best brunch in DUMBO helpful? Bookmark for later or share the love below on Pinterest!