Bushwick bars offer some of the best nightlife in the city! If you were to ask New Yorkers where some of their all-around favorite bars are in the city, there's a good chance you'll hear "Bushwick."
Located in the northern part of Brooklyn, Bushwick has a legendary nightlife scene from some of the best nightclubs in the city to cool bars in Bushwick to stop by for a drink. The most legendary of nightlife and clubs in the city is located in Bushwick, House of Yes is an experience of its own with people hanging from the rafters, aerialists, circus performers, dancers, body painters, and often a chance to dress up to one of the many themed parties.
While nightclubs are amazing (we do mention some on here), this guide will focus more on spots to grab a drink! From buzzy bars to classic watering holes that are constantly reinventing themselves with crafty cocktails and finger lickin' foods, these bars in Bushwick guarantee you a great time…and of course some late nights!
So what are you waiting for? So step out of the L train and step into these top 15 bars in Bushwick!
Best Bars in Bushwick
Kings County Brewers Collective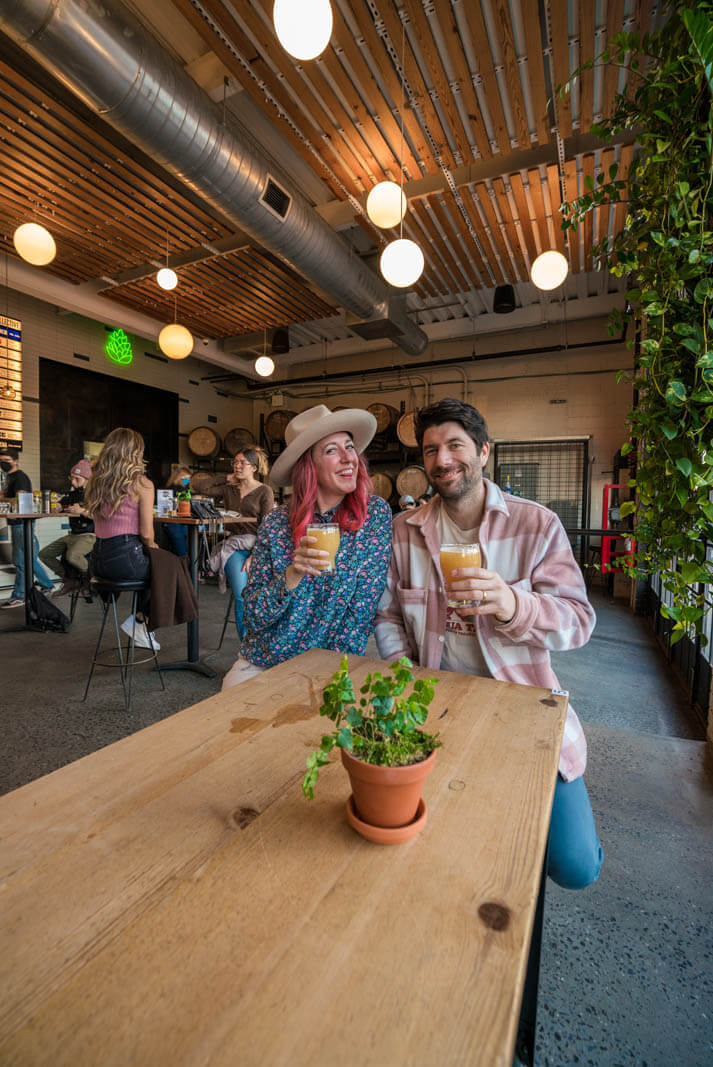 Address: 381 Troutman St
a B-A brewery meets a tantalizing taproom, making this Bushwick bar one of the borough's finest beer establishments. Fresh and flavorful beers like the "Superhero Sidekicks," "Bug Hug," and "Ninja Kitties" are sure to delight your taste buds.
In true Bushwick fashion, ​​KCBC is one the coolest and most artistic breweries you'll ever come across in the city. So if you ever feel a craft beer craving coming on, you now know to head over to KCBC!
What makes this Bushwick bar even more special and one of the best breweries in Brooklyn is that their location is on the original 'Brewer's Row' in Brooklyn where 10% of the US beer was brewed right here in the late 19th and early 20th centuries. The original brewery here closed its doors in 1976, but when the three owners collaborated and resurrected this historic brewing location in 2016.
Pearl's Social & Billy Club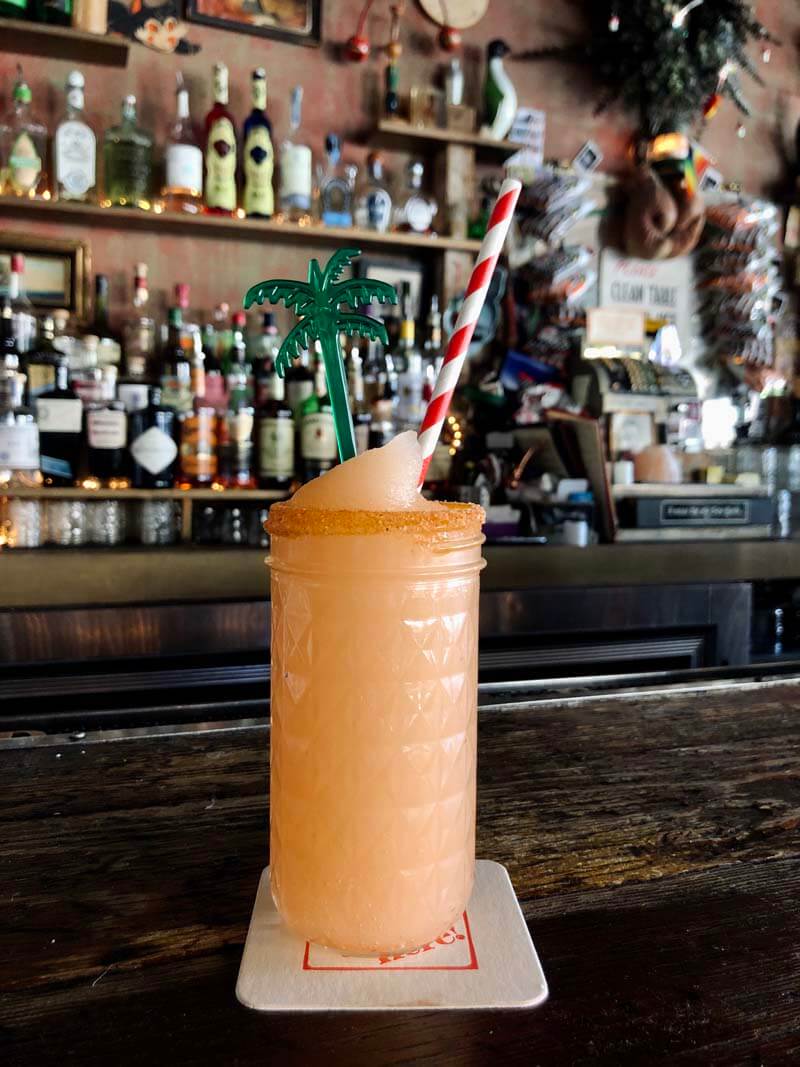 Address: 40 St Nicholas Ave
This low-key-but-not-boring bar in Bushwick actually offers its luscious libations in mason jars! The mezcal choices here are especially abundant and alluring!
This is one of the best go-to Bushwick bars for the more slightly-older, laid-back crowd that needs a much-needed break from the younger, raucous party scene.
Yes, this is the sort of place that compels you to stay and sip all night long, whether you're on a date or with a small group of friends and one of the best bars in Brooklyn hands down.
Boobie Trap
Address: 308 Bleecker St
Boobs, beer, and barbecue—what's not to love? So it's obvious that in this Bushwick bar (and breastaurant), fun is guaranteed.
The kitsch-heavy decor adds a quirky and edgy vibe with topless mannequins, fake nipples hanging from the ceiling, and well, you get the idea.
This is one hangout where you'll be able to let your freak flag fly! The bar is well-stocked with dirt-cheap drinks that you can enjoy while listening to loud underground tunes that include 70s punk and 80s new wave.
And while you're there, be sure to check out the "Shit Yelper of the Month" wall of shame that showcases those who have had the audacity to give Bushwick bar less-than-positive reviews. Of course, there's no chance you'll find a reason to end up there.
3 Dollar Bill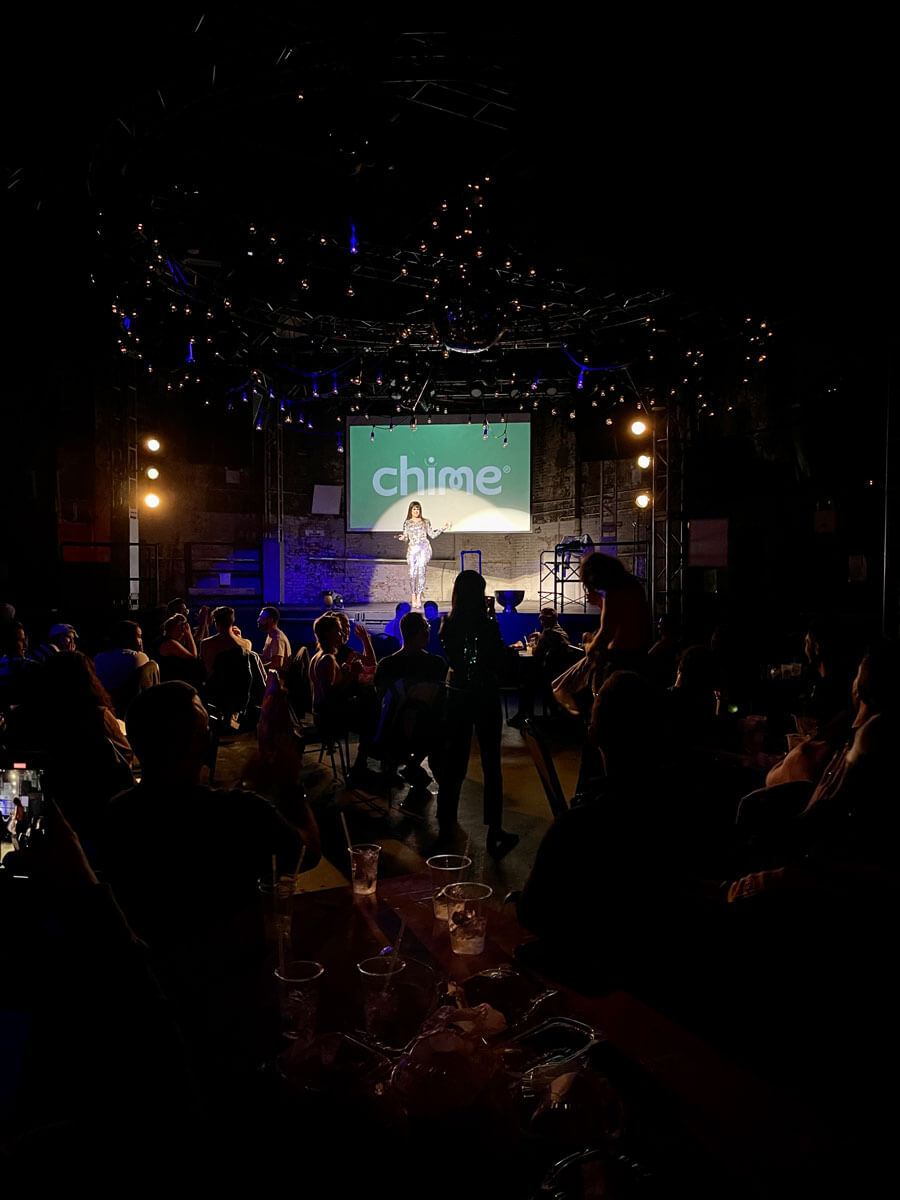 Address: 260 Meserole St
This gay-owned and operated nightclub and bar in Bushwick, Brooklyn, is excellent for all the lovers of late nights. Walk past the doors and you'll step into the 10,000 square foot space with a large performance area and dance floor that hosts a mix of live music, DJs, and special events hosted by drag queens and comedians.
This spot also includes a pub-style bar for cocktails, wine, and beer on tap. A well-known spot for Bushwickers, this unique venue is worthy of much more than its name suggests.
Sunrise/Sunset
Address: 351 Evergreen Ave
A cafe by day and sophisticated bar by night, this is one of the best bars in Bushwick and is great for sunrise and sunset sips any day of the week.
Plus, it also happens to be the only wine bar in the area. At this Bushwick bar, you can treat yourself to some of the extensive list of vinos by the glass, most of which are under $10 and from far-flung corners of the world including Germany, Greece, and Slovenia, see our favorite wine bars in Brooklyn if you're looking for more!
You can also broaden your palate with creative cocktails like the Vida Vaga with chili honey, mezcal, and lemon. And let's not forget: this Bushwick bar also has its own wine story called Henry.
The Narrows
​​Address: 1037 Flushing Ave
Just like its name suggests, this not-your-average bar in Bushwick really does have an incredibly narrow layout with a long-styled copper bar that has crowds pouring out into the garden.
What better excuse to move closer to your date (or chat to that good-looking guy on the barstool beside you)? This spot even has an extensive menu of excellent cocktails including custom creations like the "Babushka" and "Caulfield's Dream" and a great welcoming patio with an intimate vibe—perfect for those beautiful summer-y nights.
Mad Tropical
Address: 236 Troutman St
If you're looking for a breezy escape from the buzzy dive bars, check out Mad Tropical. This plant-filled Bushwick bar is like a tropical oasis that offers the perfect haven for sunny and sunset sips any day of the week.
Indulge in the oh-so-delicious fruity island-inspired cocktails like the "Skerve" made with rum, ginger beer, and lime and the "Creampie Orange Colada" made with frozen rum, fresh orange and coconut cream.
And be sure to taste inventive dishes like the "Lemongrass Chili Garlic Caramel Popcorn" and "Crispy Pork Belly Sliders."
Lot 45
​​​​Address: 411 Troutman St
This one of the coolest places to hang out in Bushwick—hands down! Here, you can tantalize your taste buds with Lot45's distinctive cocktails and its savory French Algerian-inspired menu.
And whether you choose to sprawl out on the patio and enjoy some laid-back boozing on a sunny, summer's day or rock out to the live bands and the DJs at night, one thing's for sure: you'll not want the groove to end at this Bushwick bar that feels like a cool party living room.
Lone Wolf
Address: 1089 Broadway
Don't be fooled by its name. This is one of the best Bushwick bars that offers you everything you could ever want from a bar with its jukebox, pool table, pinball machines, and even a live band and burlesque show some nights.
You'll never feel like a "lone wolf" here, that's for sure. Plus, you can also enjoy happy hours daily and beer-and-a-shot combos that make it a great place to either start your night or finish it off before you head home.
Birdy's
Address: 1215 Myrtle Ave
Of all the bars in Bushwick, Birdy's is where you'll get the most bang for your buck with its oh-so-cheap drinks and of course comforting food.
Walk past and you might think it's an old-man kinda dive bar, but this Bushwick bar is anything but. In here, you'll find a young, energetic crowd that are busy channeling their inner 70's rock star energy.
Be warned: get early to beat all those Bushwickers who can't help flocking to this spot (especially on weekends).
The Cobra Club
Address: 6 Wyckoff Ave
Booze? Check. Coffee? Yes. Heavy metal yoga? Err…sure! Yes, you'll find all this and more at The Cobra Club! Almost like a community center of sorts, this bar in Bushwick is a coffee shop by day and a bar by night.
But you can expect to have a good time here regardless of the hour by indulging in cocktails like "Angelfu*k" and "Mommy, Can I Go Out & Kill Tonight?" Just don't venture off into practicing those headstands, okay?
Check out their upcoming events as they have live music, comedy shows, karaoke, and more fun things happening at this hot spot.
Mood Ring
​​Address: 1260 Myrtle Ave
This Bushwick bar is as mystical as the name suggests. Here, you can enjoy astrological-themed cocktails that rotate each month depending on the zodiac sign. This dimly lit space with LED lights can get crowded on weekends.
But if you're determined to get down (and dirty), head over to the dance floor at the back of the bar. DJs spin everything from house to '80s classics that will work you into a sweat.
Let's face it: if you're going to look to the stars for guidance on your career and love life, why not let them influence your Saturday night shenanigans too?
Happyfun Hideaway
Address: 1211 Myrtle Ave
Whenever you're in need of a good drink and conversation, head over to Happyfun Hideaway! A bespoke queer and artsy bar, this spot also happens to be one of the best bars in Bushwick.
Make sure you check out the spacious backyard where you can chat and chew over a tiki-themed rum punch (or two). Where else can you ever find such a happy and fun hideaway?
The Johnson's
Address: 369 Troutman St
One of the best bars in Bushwick, The Johnson's might actually look like your parent's basement in the 70s—except that it also serves dirt-cheap drinks that include four dollar boozy slushies and two dollar beers.
So if you're looking to hang out with a typical Bushwick-style crowd—i.e. College grads (and those who still act like them), you're guaranteed to have a great time…and most likely a hangover.
Duck Duck
Address: 153 Montrose Ave
This neighborhood go-to bar in Bushwick offers a rare combination of chill low-key vibes and upbeat fun that makes it easy to hangout for hours. Here you can enjoy happy hour 2 for 1 deals.
But take note: It can get "duckin'" wild on weekends, so be sure to get in early. And let's not forget, this drinking den is also dog-friendly, which makes it the perfect place to mix and mingle in Bushwick. In fact, it's one of the borough's best!
Lovejoy's
Address: 412 Troutman St
Without a doubt, one of the most aesthetically pleasing bars in Bushwick is Lovejoy's cocktail lounge. This gorgeous bar and lounge has a carefully curated list of select wines and beer in addition to their craft libations. They have inventive cocktails – come prepared to try a few and one of the prettiest bars in the area not to mention live DJ sets and a gold disco ball!
Whether you need a pre or post date cocktail, nightcap, afternoon drink, or a night out dancing – this is the spot.
The Ten Bells
Address: 65 Irving Ave
One of the most aesthetically gorgeous wine bars in Brooklyn can be found in the heart of Bushwick. The Ten Bells focuses on providing a carefully curated list of natural wines or wines produced from biodynamic or organic grapes.
Along with being a natural wine bar in Bushwick, this is the perfect date spot or a place to catch up with a friend over natural wine, one of their signature cocktails, and tapa menu.
The Bushwick location is actually a second location of this popular wine bar, whose original location is in the Lower East Side in Manhattan.
Besides having an incredibly gorgeous interior, there's also a beautiful backyard space to enjoy on a nice day.
Best Bars in Bushwick (Post Summary):
Kings County Brewers Collective
Pearl's Social & Billy Club
Boobie Trap
3 Dollar Bill
Sunrise/Sunset
The Narrows
Mad Tropical
Lot 45
Lone Wolf
Birdy's
The Cobra Club
Mood Ring
HappyFun Hideaway
The Johnson's
Duck Duck
Lovejoy's
The Ten Bells
---
Did we miss any of your favorite picks for best bars in Bushwick? Let us know in the comments below and we'll cheers to that!