It finally happened. You watched all the New York City rom-coms, you agreed to be set up by your friends, you survived the battlefield of online dating apps — and you fell in love. Cue a montage of said New York City rom-coms!!
Only, there's one little problem. Those characters in that New York City rom-com seem to have an unlimited budget. Falling in love in the real life New York City is decidedly harder on your wallet.
But fear not! There are options for great, cheap dates that don't involve Netflix and Chill — that let you and your date get to know each other, and (of course) your most important other love interest — the city itself.
Follow along for the best cheap NYC date ideas — the best cheap eats, cheap and free entertainment, indoor and outdoor cultural events and playful adventures that you'll be sure to reference as treasured memories in your vows. Just think of all the money you'll save for the wedding! Happy dating, my friends!!
Affordable Date Nights in NYC
Visit Japan Village at Industry City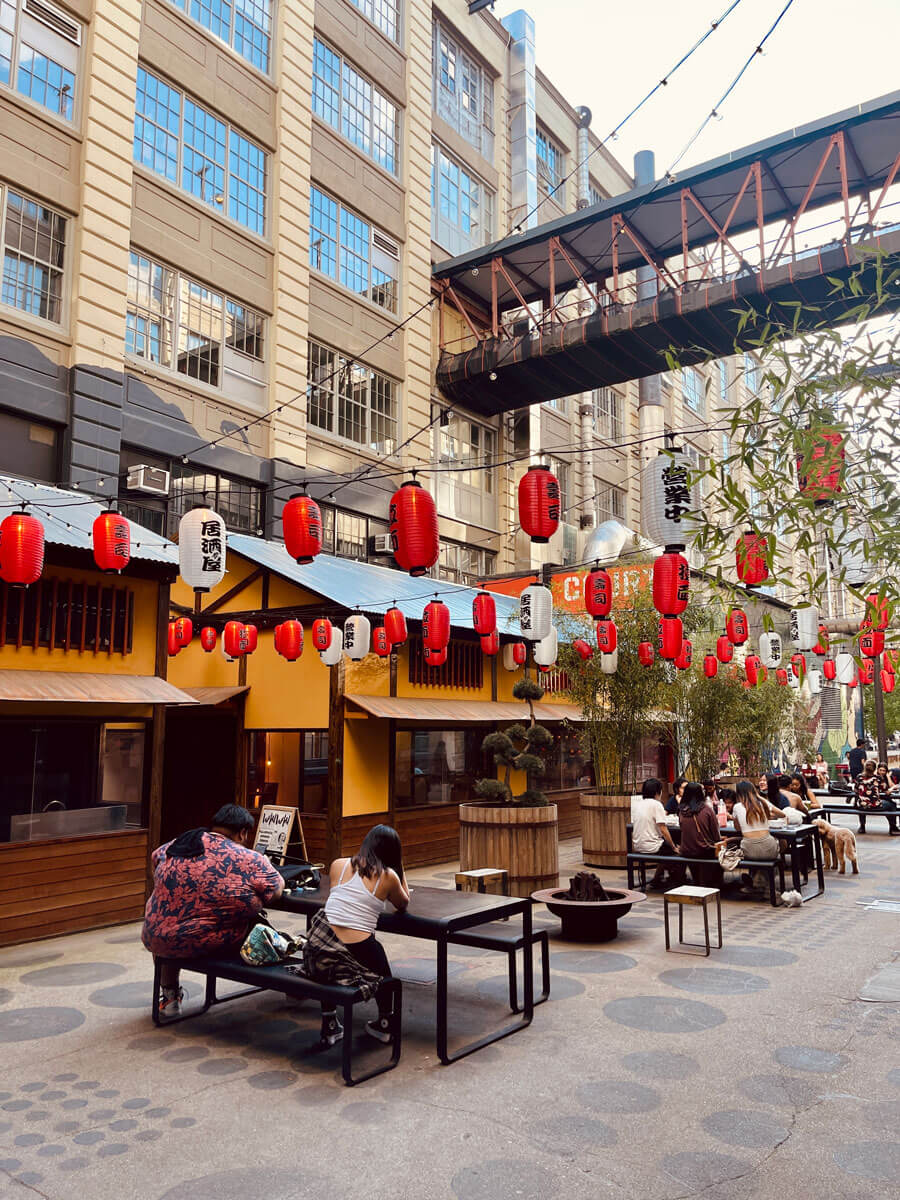 934 3rd Avenue, Brooklyn
Let's say you really want to impress your date, but an international trip just isn't in the cards — why not plan an affordable date night in NYC by heading over to Industry City's Japan Village, a fantastic marketplace dedicated to providing authentic food, drink, shopping, art, and performances for visitors interested in experiencing Japanese culture right here in the city.
Head to the Sunrise Mart specialty store to pick up some delicious Japanese beer brands and snacks (available for less than a night out at a restaurant!) and hang out in the village's outdoor patio areas, where there are all-season seating areas, amazing full-wall murals, and frequent free performances!
There are various food stalls in Japan Village selling everything from ramen, okonomiyaki, donkatsu, and gyudon to name a few of the incredible options here that won't break the bank. Just keep in mind, you can pick up a can of beer at Sunrise Market to save serious money on a drink!
Afterwards, take a stroll around and peep at the cool murals, enjoy the outdoor courtyards (they have heat lamps and fire pits in the cooler months), and shops around.
Catch a Cheap or Free Outdoor Movie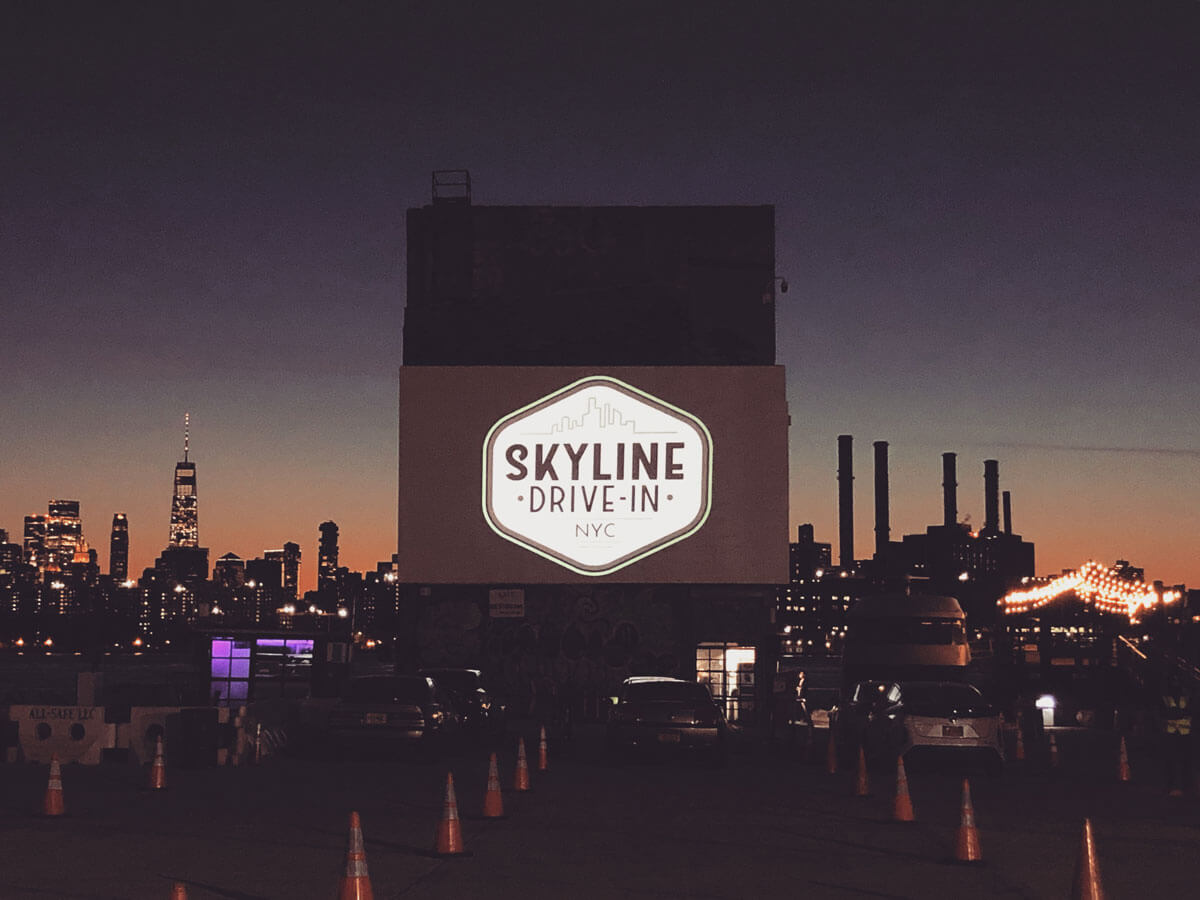 Looking for warm-weather cheap NYC date ideas? Head to one of the city's many free and cheap outdoor movie screenings, often held in spectacular settings with romantic views. Check out the Rooftop Cinema Club in Midtown (purchasing a ticket comes with a chair!), the Skyline Drive In (incredible views of Manhattan from downtown Brooklyn, non-car tickets only cost $19.50!), the NYC Parks Department (free screenings all over town!), Governors Island (free summer movies, a YBG favorite!), and the Green-Wood Cemetery (add a spooky-but-scenic vibe to your date!).
And if you're looking for more evening date ideas, check out all the fun things to do in NYC at night.
Take the Ferry to Red Hook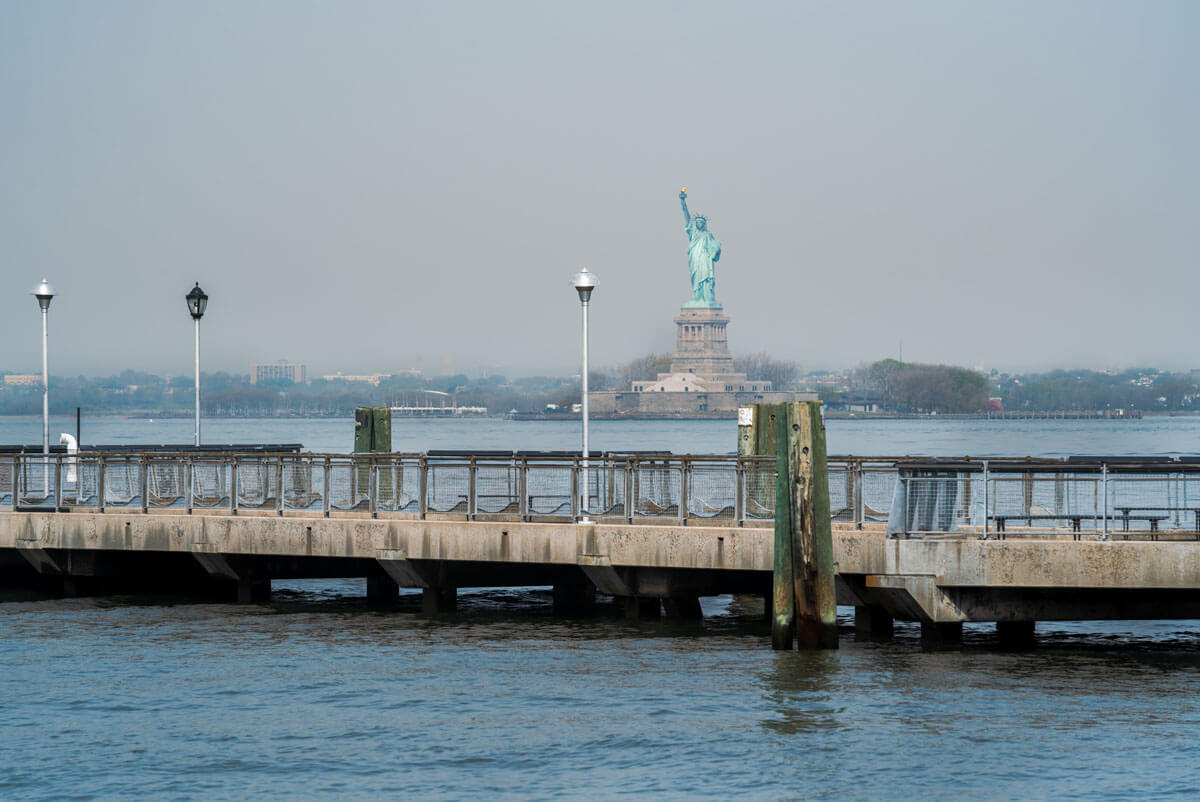 Did you know that great cheap dates in NYC can be planned for the cost of a ferry ticket? Snag a ferry from downtown Manhattan or the several Brooklyn outposts for day trip adventures to Red Hook (we love to window shop on Van Brunt Street — and check out our full guide of things to do in Red Hook) or use it to get around other waterfront destinations like DUMBO or Williamsburg.
Also, you can take the ferry to the Rockaways for a fun beach adventure!
Picnic on Governors Island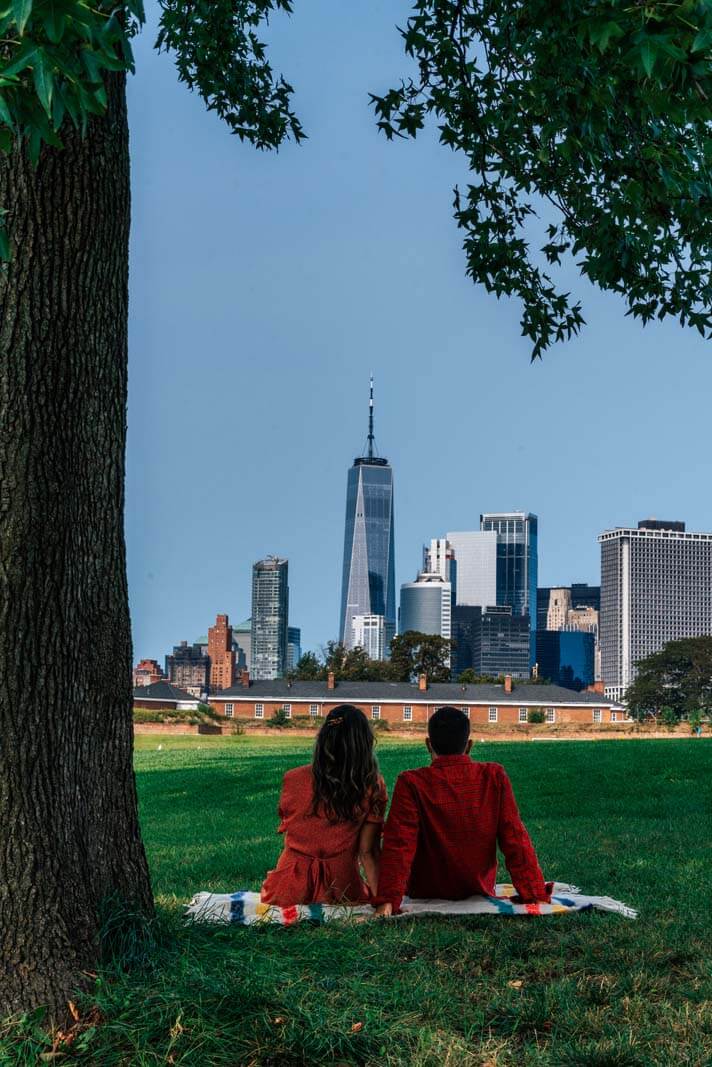 While we're chatting about ferries and fun cheap date ideas in NYC — for just a few bucks, you can also take a ferry to the beloved state park for a romantic self-made picnic or extremely affordable food-truck meal. And for all of the best things to do in Governors Island, check out or guide!
There are plenty of places to picnic with views. Also, be sure to take a stroll around the island for more viewpoints of the Statue of Liberty, the skyline, and New York Harbor! If you're looking for something playful, check out Slide Hill which has the longest slide in the city!, and if you are bored of walking you can use the Citibike stations around the island.
Catch a Comedy Show
Yes, you could shell out big bucks (those 2-drink minimums will get ya) at a mainstream NYC comedy club. But if you're looking to impress your date with your sense of humor (and still have money leftover to buy them a drink), head to one of Brooklyn's many indie clubs showcasing incredible comics at more affordable prices.
Some of our favorite Brooklyn comedy shows are the Tiny Cupboard, Cuba Libre Comedy, Brooklyn Underground Comedy, and Union Hall. How is that for an affordable date night in NYC?
Dinner & Show at Syndicated Theater + Restaurant
40 Bogart Street, Brooklyn
Heading to ye olde AMC Theaters can basically bankrupt you — so if you and your S.O. are movie buffs, save some cash and get a better moviegoing experience by heading to Syndicated Theater + Restaurant in Brooklyn to catch a flick and eat a meal for less than the price of a regular movie ticket elsewhere.
Tickets are only $9, and their happy hour features $4 beers and $6 wine! Again, less than the cost of one medium popcorn at the big-brand spots and one of the best cheap date ideas in NYC!
See more of our favorite places for happy hour in NYC in our full guide too!
Visit the Museum of the Moving Image
36-01 35 Ave, Astoria, Queens
Movie buffs, we're still here with more cheap date ideas in NYC! The Museum of the Moving Image in Astoria offers free admission every Thursday afternoon and frequently features not only excellent behind-the-scenes exhibits but free screenings and panels with filmmakers!
Tour the Free New York Public Library Exhibits
Looking for a fun, cheap date idea in NYC on a rainy day? Head to the New York Public Library's several free exhibitions, featuring displays like the original Winnie the Pooh toys, the best of Broadway and movie history, graphic novel and comic retrospectives, and New York-centric historical deep dives.
Happy Hour at the Met
1000 5th Ave
For a cultured and affordable date night in NYC, the Metropolitan Museum of Art is generally a great option — after all, admission is pay-what-you-wish for locals and still under $50/ticket for visitors.
For additional value, check out the Met's summertime Sun Sets series in which its rooftop becomes an al fresco happy hour and dance floor with views of Central Park!
Check out MoMa on the First Friday of the Month
11 West 53rd Street
If your date longs for the Andy Warhol/Studio 54-era of New York City, why not take them on an affordable date night in NYC to the Museum of Modern Art, which is not only home to Warhol's greatest hits (as well as many other excellent pieces) but also offers free admission to New York residents on the first Friday of every month.
Brooklyn Museum's First Saturday
200 Eastern Parkway, Brooklyn
Can't get enough museum-themed cheap dates in NYC? Meet up with your S.O. for a great, affordable Saturday evening first by swinging by Joe & Sal's Pizza or Peppa's Jerk Chicken in Crown Heights (where you can enjoy some seriously delicious cheap eats) before strolling over to the Brooklyn Museum's Free First Saturday to check out the museum's constantly rotating collection of classic and contemporary art plus live performances from 5 PM to 11 PM. While this event is free, you still have to register!
Try Free Kayaking!
Looking for cheap date ideas in NYC that keep you moving? Head to one of the city's many boathouses for free kayaking and canoeing along the Hudson and East Rivers.
We recommend checking out The Downtown Boathouse at Pier 26, Manhattan Community Boathouse at Pier 96, and the Brooklyn Bridge Boathouse.
A Classic Park Picnic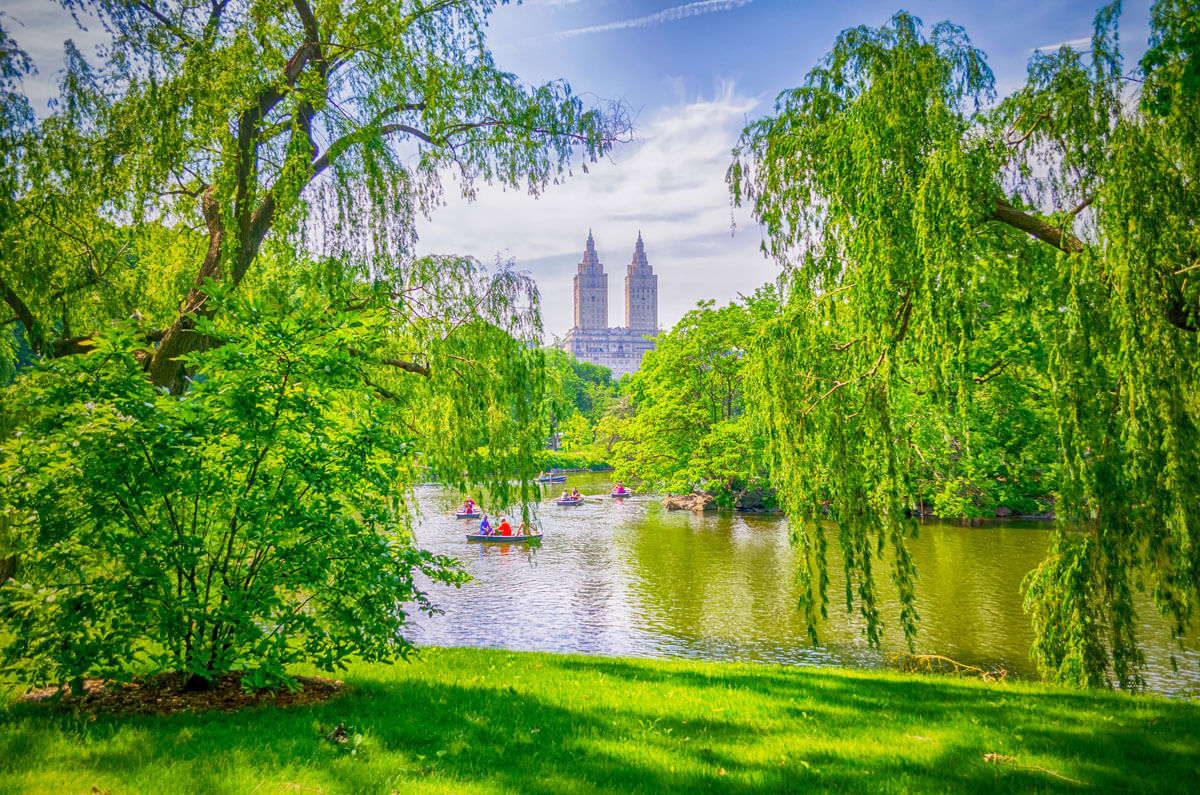 It's popular for a reason — one of the best cheap NYC date ideas remains grabbing a bunch of your favorite charcuterie snacks, a bottle of wine, and a picnic blanket and posting up for a sunset meal at one of the city's many lush greenspaces.
A few of our favorite combinations are hitting up Windsor Wine Merchants before heading to Prospect Park, stopping by Corks on Columbus before roaming over to the Ramble in Central Park, and visiting Vines on Pine before taking in Hudson River views at the stunning Fort Tryon Park.
Take a Free Tour of the Brooklyn Brewery
79 North 11th Street, Brooklyn
One of the best fun, cheap date ideas in NYC for the beer nut in your life is to take them on a tour of the Brooklyn Brewery, which offers free guided tours outlining the brand's history and brewing science every Sunday afternoon. Even if you spring for a brew afterwards, it's a steal and one of the best cheap NYC date ideas!
Go roller skating!
Another one of the best cheap dates in NYC for active romance is to roller skate together! We like heading to Wollman Rink in Central Park, Brooklyn Bridge Park, or the LeFrak Center in Prospect Park, all of which frequently host general skating nights and themed skate-dance parties. Just think, you can hold hands for stability and romance!!
Go Ice Skating!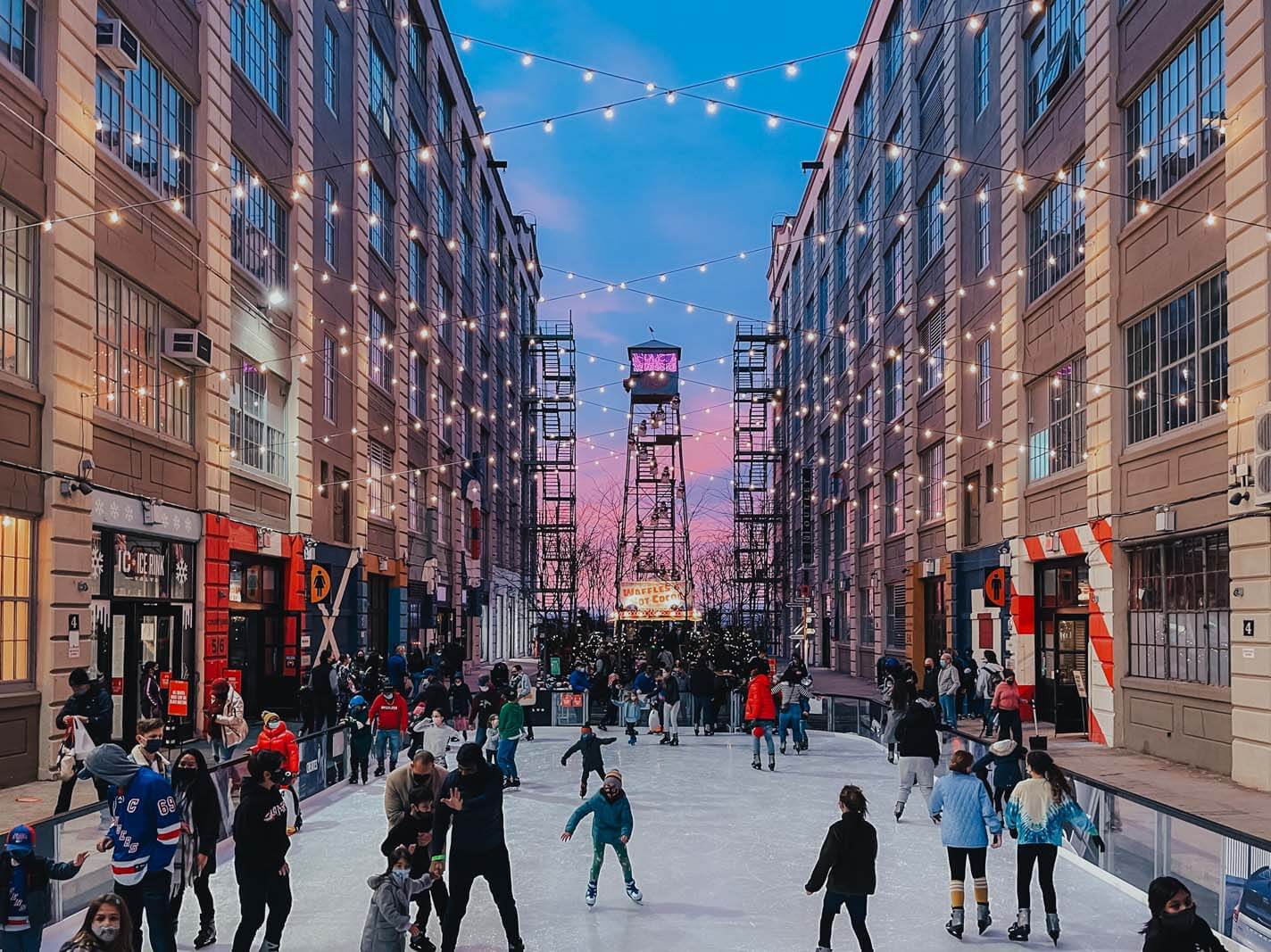 If you're looking for the cold-weather equivalent for an affordable date night in NYC, head back to Wollman Rink and the LeFrak Center in the winter for a fun, romantic (and most importantly, cheap!) date option. We also love the William Vale Hotel ice rink, Pier 17 in the Seaport District (check out all of our BK favorites here) and of course, the Winter Village at Bryant Park for skating and nearby seasonal cocktails!
Check out the Brooklyn Flea
80 Pearl Street, Brooklyn & 29 West 25th Street, New York
Can there be a shopping-themed fun cheap date idea in NYC? Yes there can! Browsing, my friends, is the cheapest form of shopping. Take your date to the Brooklyn Flea for hours of tchotchke-browsing fun — Saturdays are held in DUMBO (for another free activity, walk the Brooklyn Bridge over to get there!) while Sundays are held in Chelsea, Manhattan (follow up your date with a romantic walk on the High Line!).
Visit the Grand Bazaar
View this post on Instagram
100 West 77th Street, New York
While we're on the subject, another excellent market for browsing is the Grand Bazaar on the Upper West Side. One of the largest in the city, the Grand Bazaar sells artisan gifts from thousands of independent and local vendors every Sunday, with some proceeds going towards public school enrichment programs and classroom supplies. So if you do decide to purchase something, it's both an affordable, sustainable way to shop and for a good cause! Your date will instantly fall in love!
Eat at Smorgasburg and/or Essex Market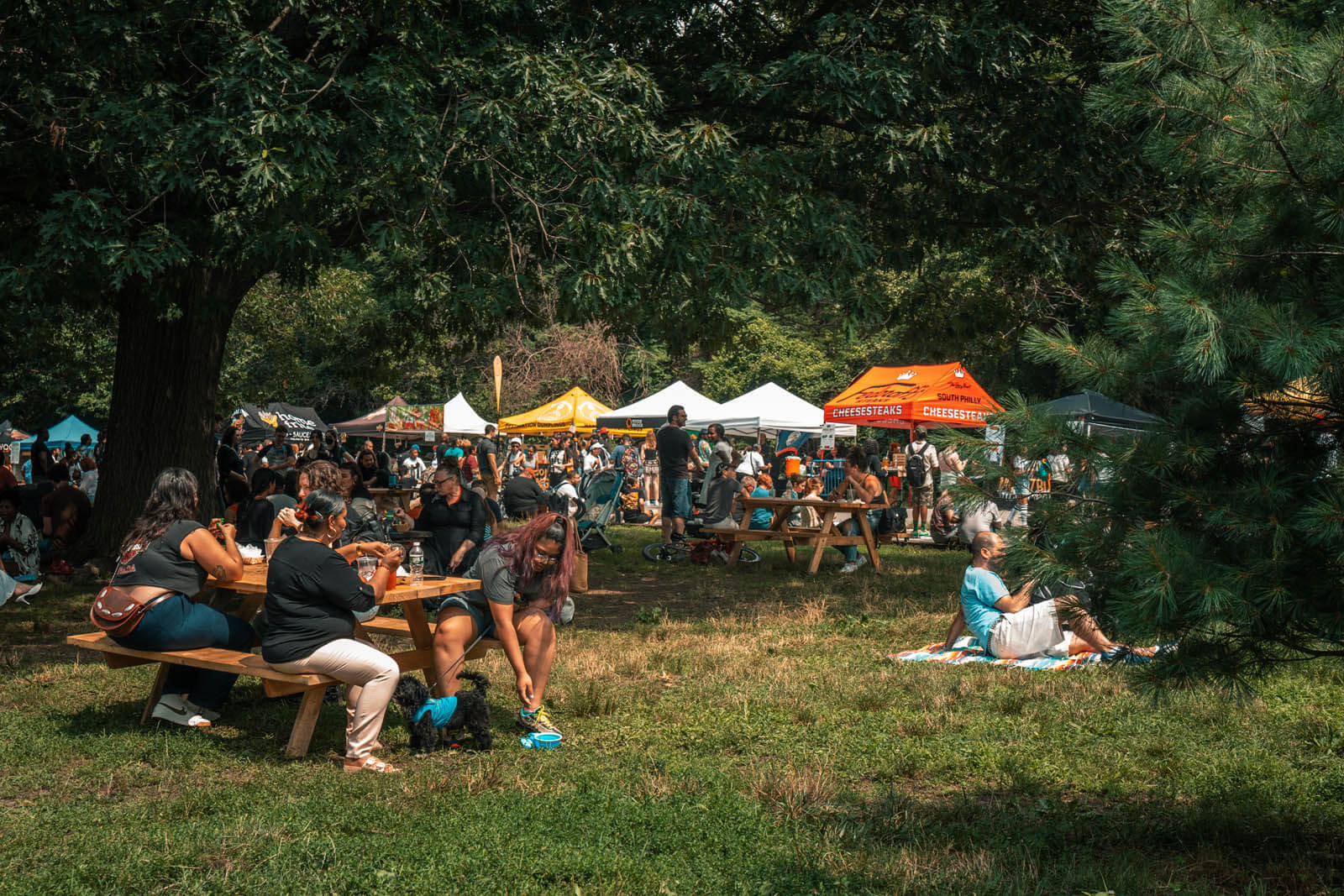 For cheap dates in NYC and cheap eats in NYC, try sampling a little bit of everything from Smorgasburg (locations in Jersey City, Williamsburg, Prospect Park, and the World Trade Center) or Essex Market on the Lower East Side. Trying new foods from all over NYC (and the world!!) together is an excellent way to get to know someone (just watch out for allergies!!).
Check out the Piers
There are a plethora of cheap date ideas in NYC all housed on the piers of NYC. Some of the piers have an extensive open athletic facilities (basketball courts, soccer and football field, full running track, swimming pool, paddleball courts, and softball field) offer a cheaper (read:free!!) alternative to the pricier Chelsea Piers. (a great way to demonstrate what a good sport you are ;).
Or, enjoy a picnic, bench with a view, or a scenic stroll! A few of our favorites include Little Island, the newest park at Hudson River Park, Pier 17 in Seaport has scenic views and often seasonal installations, and there are several piers in Brooklyn Bridge Park for a scenic stroll, athletic courts/fields, a nice bench to sit on, picnic spots, art installations, and great views!
Play Arcade Games in a Bar!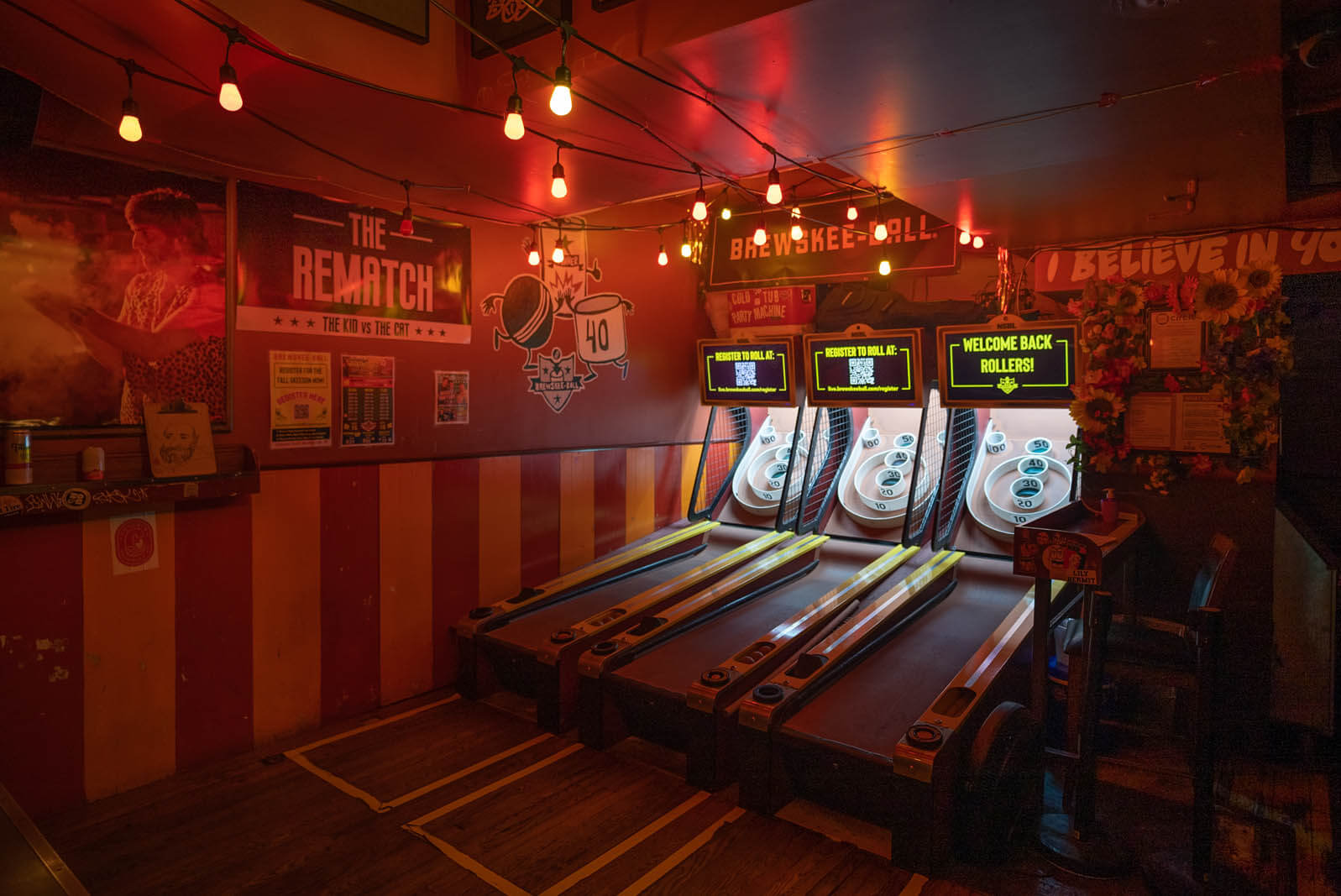 If you love competition but always avoided gym class, try an affordable date night in NYC at one of the city's arcade-themed bars, which are usually home to cheap but tasty beers and nostalgic Pacman/Skeeball/Mortal Kombat for the kid in all of us! We like Barcade in Williamsburg or the free games at Wonderville in Bushwick.
Or, if video games and pinball machines aren't your jam, check out Full Circle Bar in Williamsburg for their unlimited skeeball play for $5 per person!
Stroll through the Brooklyn Botanic Gardens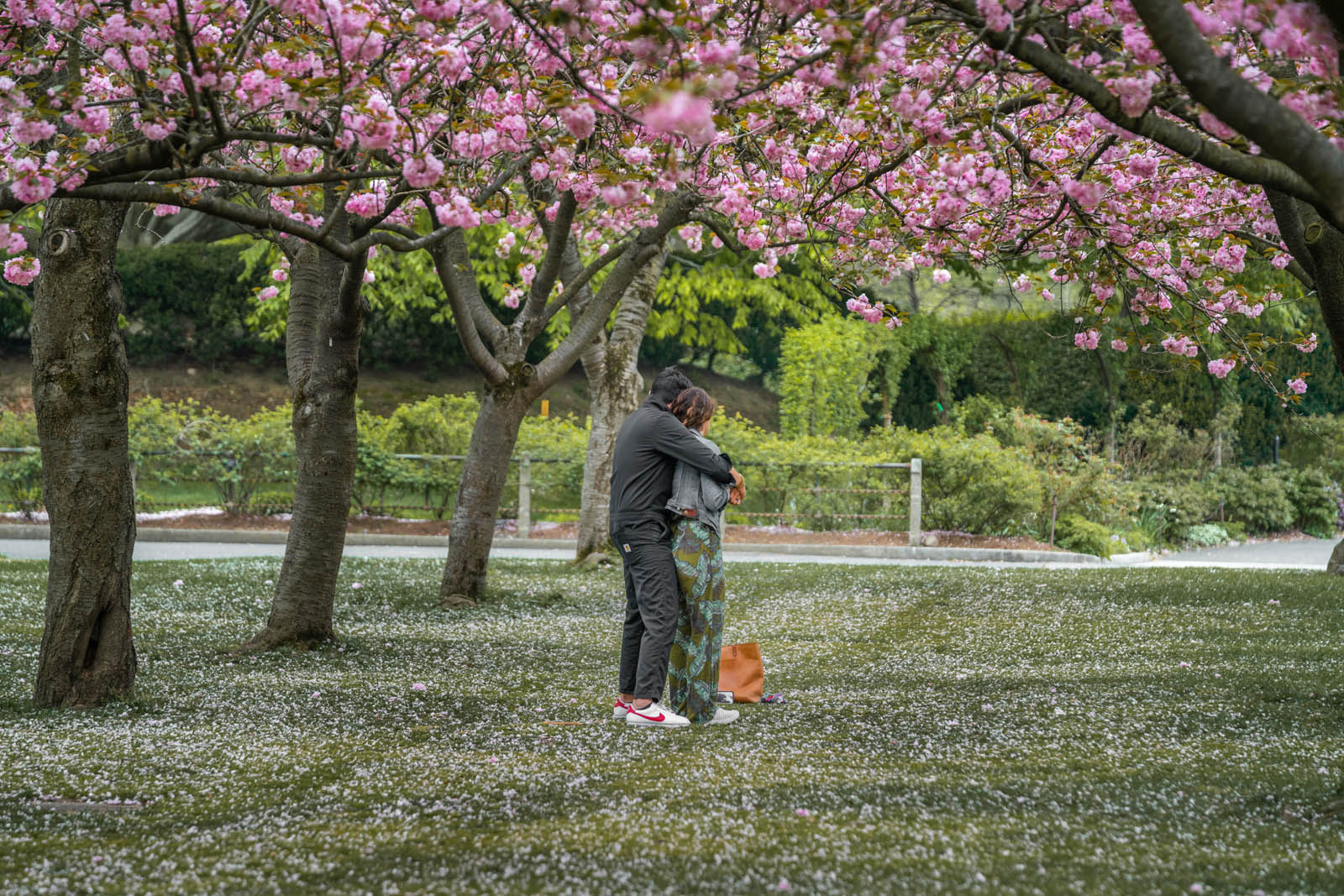 A true gem, the Brooklyn Botanic Gardens are one of the very romantic cheap date ideas in NYC for long walks and deep conversations. The gardens are open year-round, but if you can, stop by during the spring Cherry Blossom festival for spectacular floral foliage.
Enjoy some mini golf
View this post on Instagram
As cheap dates in NYC go, the William Vale wouldn't usually be at the top of our list (their rooftop bar, while incredible, is pricey). However, they make our cheap date ideas in NYC list for their new, extremely affordable mini golf course, where each round costs $15/per person and is a great way to experience the hotel at a lower price point (also, they donate $1 from each round to the National Alliance on Mental Illness of New York City!) And if you want to splurge afterwards, go to the rooftop bar anyway!!
Another great spot for mini golf is Shipwrecked in Red Hook, which offers escape rooms and an indoor pirate-themed mini golf course! Or, if you find yourself going to Coney Island for a classic date, they have an outdoor mini golf course next to the iconic and historic amusement parks and rides.
Visit the Museum of Chinese in America and Try Some of Chinatown's Best Dishes
215 Centre Street, New York
For an excellent culinary and cultural date, head to the Museum of Chinese in America (admission is currently free!) to learn about the important impact of Chinese immigrants on the fabric of New York City before heading to some of the best spots in the neighborhood for a meal — we recommend trying Fried Dumpling and Nom Wah Tea Parlor. With incredible cuisine at affordable prices, it makes a day exploring this important and historic NYC neighborhood one of the best cheap NYC date ideas out there!
Rock On at a Free Outdoor Concert
Here for the summer and looking for fun, cheap date ideas in NYC? Park yourself at one of the city's many free warm-weather concert series, including but not limited to the Bryant Park Picnic Performances (featuring music and dance!), Central Park's Summer Stage, Brooklyn Bridge Park, and the Celebrate Brooklyn Series, and Lincoln Center.
---
About Guest Author
Sarah Beling is a playwright, New Yorker, and passionate food enthusiast who is always looking for her next meal. You can find her in an NYC park, enjoying a chopped cheese sandwich and reading about NYC's best new places to eat.
---
Did we miss one of your favorite fun and cheap date ideas in NYC? Let us know in the comments below!