Looking for the best New York movies from the best movies set in New York to movies about New York, this guide has you covered!
Whether you're looking for inspiration before a trip, missing the city, or just a fan of the Big Apple and stories made here, this list has a range of genres from period pieces, romance, thrillers, and just good old cult classics movies in New York City.
Speaking of trip inspiration check out our guides for how to spend 3 days in NYC and how to spend a weekend in Brooklyn for curated itineraries to help make planning a breeze!
So grab your popcorn and get streaming. All of these movies are available on Amazon Prime, if you don't already have Amazon Prime you can get a free 30-day trial by following this link.
If you love movies set in Brooklyn, you might also love famous filming locations in Brooklyn including locations for some of these awesome movies about Brooklyn featured in this guide!
About the Author
Eric Garner is a Brooklyn-based writer who was raised down south who loves talking about film, TV, hip-hop, and fashion.
Best Movies in New York City
Ghostbusters (1984)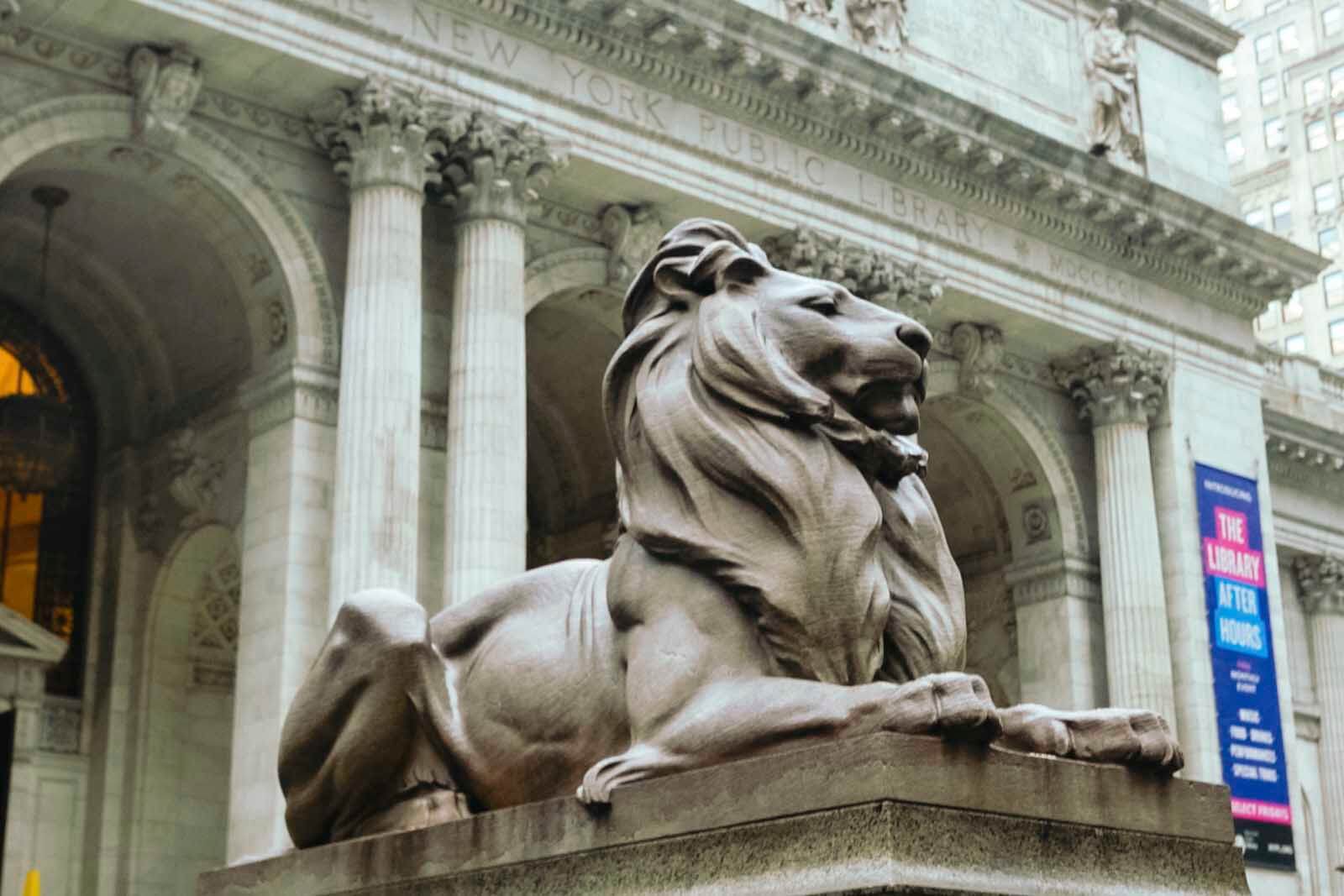 Do I even need to explain this one? This 1984 supernatural comedy is about three parapsychologists who start their own business as ghost exterminators in New York City.
This iconic film was shot all throughout New York, but most notably filmed in the New York Public Library (At 476 5th Ave near Bryant Park).
This film is the epitome of an 80s romp and a great showcase for Bill Murray's chops as a comedic actor. Pop this one in and prepare for a fun and crazy ride! Watch Ghostbusters Here
Gangs of New York (2002)
This historic drama by New Yorker, Martin Scorsese himself, tells the epic tale of Leonardo DiCaprio as a young Irish immigrant searching the Five Points for his father's killer—Played spectacularly by Daniel Day Lewis.
Set in 1860s New York, in its Five-Point district. Although a lot of the film was shot in Rome, the real-life Five Points district can be found in Lower Manhattan.
With its mesmerizing set design and an all-star cast, this critically-acclaimed drama is as brilliant as is it is brutal! Don't forget to add this film to your best movies in New York list. Watch Gangs of New York Here
If the gangs of New York interest you, check out this 2 hour Gangs of New York tour and stop by the Dead Rabbit Irish Bar in the Financial District that's won the best bar in the world several years in a row!
The Wolf of Wall Street (2013)
Yet another DiCaprio and Scorsese collaboration—we have The Wolf of Wall Street. This 2013 biographical epic centers on a Wall Street stockbroker and takes us through his rise and inevitable fall.
Starting with the protagonist's first job in the late 1980s as a broker, the early period of the story was shot at the Equitable Building (at 120 Broadway). Like many New York movies, this one tackles wealth, power, and corruption—but does so in an energetic and at times comedic fashion. A must-watch for any film enthusiast! Watch The Wolf of Wallstreet Here
When Harry Met Sally (1989)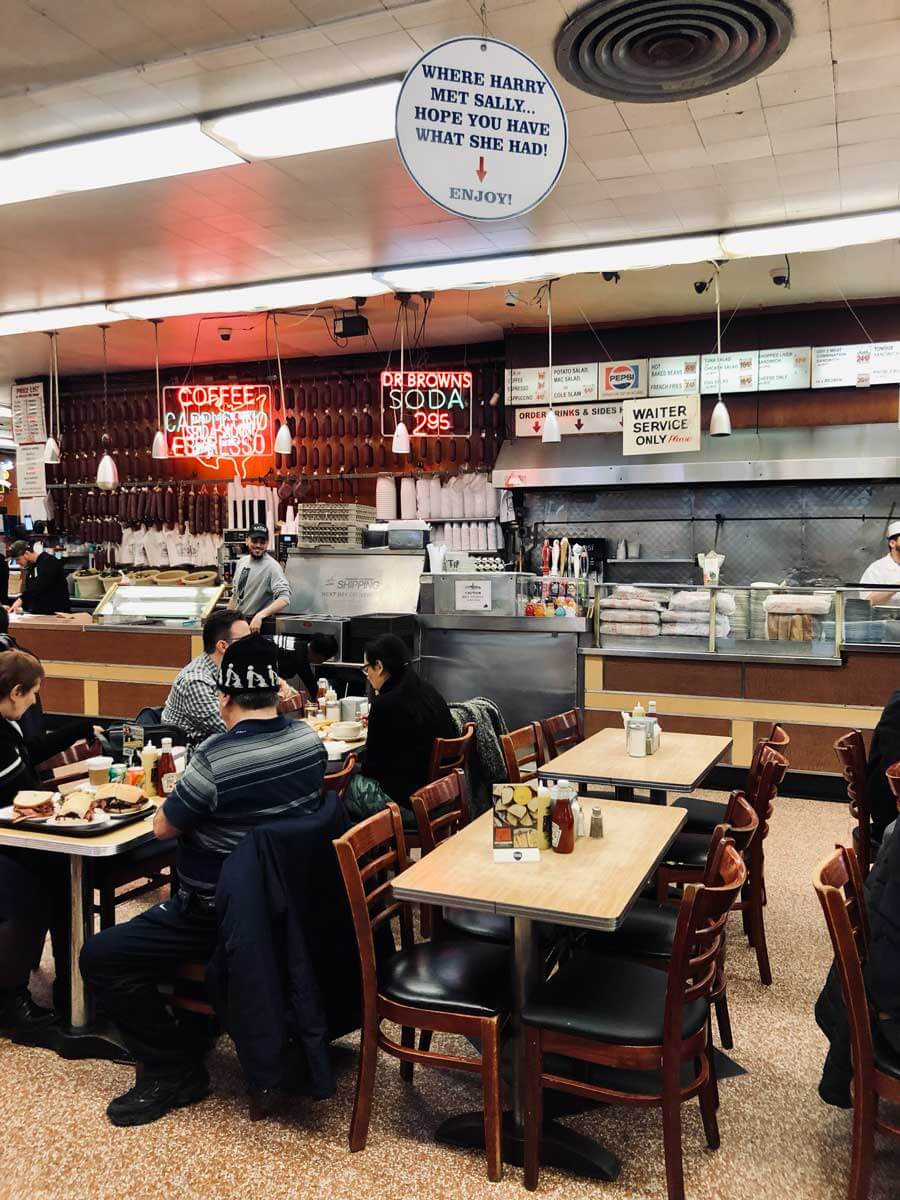 This 1989 film poses a question that still gets asked to this day: can men and women be platonic friends without sex getting in the way?
One of the most intelligent rom-coms to come out, this story follows Harry and Sally as they continuously cross paths (in the span of a twelve-year period) in New York City and the evolution of their friendship.
One of the movie's most memorable scenes takes place at Katz's Delicatessen (located at 205 E. Houston Street in Lower East Side Manhattan). As cynical as it is beautifully romantic When Harry Met Sally is easily one of the best romantic comedies of all time and one of the most engaging movies about New York City! Watch When Harry Met Sally Here
Annie Hall (1977)
Another quintessential rom-com that should be added to your list of must watch New York movies is Woody Allen's Annie Hall. This 1977 film stars Woody Allen playing a fictionalized version of himself, reflecting over the events that led to his break up with the titular character.
One particular scene where the two leads are sitting at a park bench, making comments about passing park goers was shot at Central Park.
Not only is this film of the most honest portrayals of human relationships, but it is also endlessly funny. One of the most immersive movies about New York City, this is arguably Woody's best film to date and a certified classic. Watch Annie Hall Here
Goodfellas (1990)
The rise and fall tale that set the standard for all rise and fall tales—Goodfellas. This 1990 biographical crime film depicts the life and story of Henry Hill, an American mobster.
This movie takes us from his childhood in the 1950s up through his adulthood in the 1980s. One of the best movies set in New York; many of the film's iconic scenes were filmed in Brooklyn.
There's one scene specifically, where a major character is murdered, and it was filmed at 80th Street and Shore Road (Bay Ridge). Imitated, but never replicated; this confident energetic film is an American classic that must be seen by every movie buff. Watch Good Fellas here
Brooklyn (2015)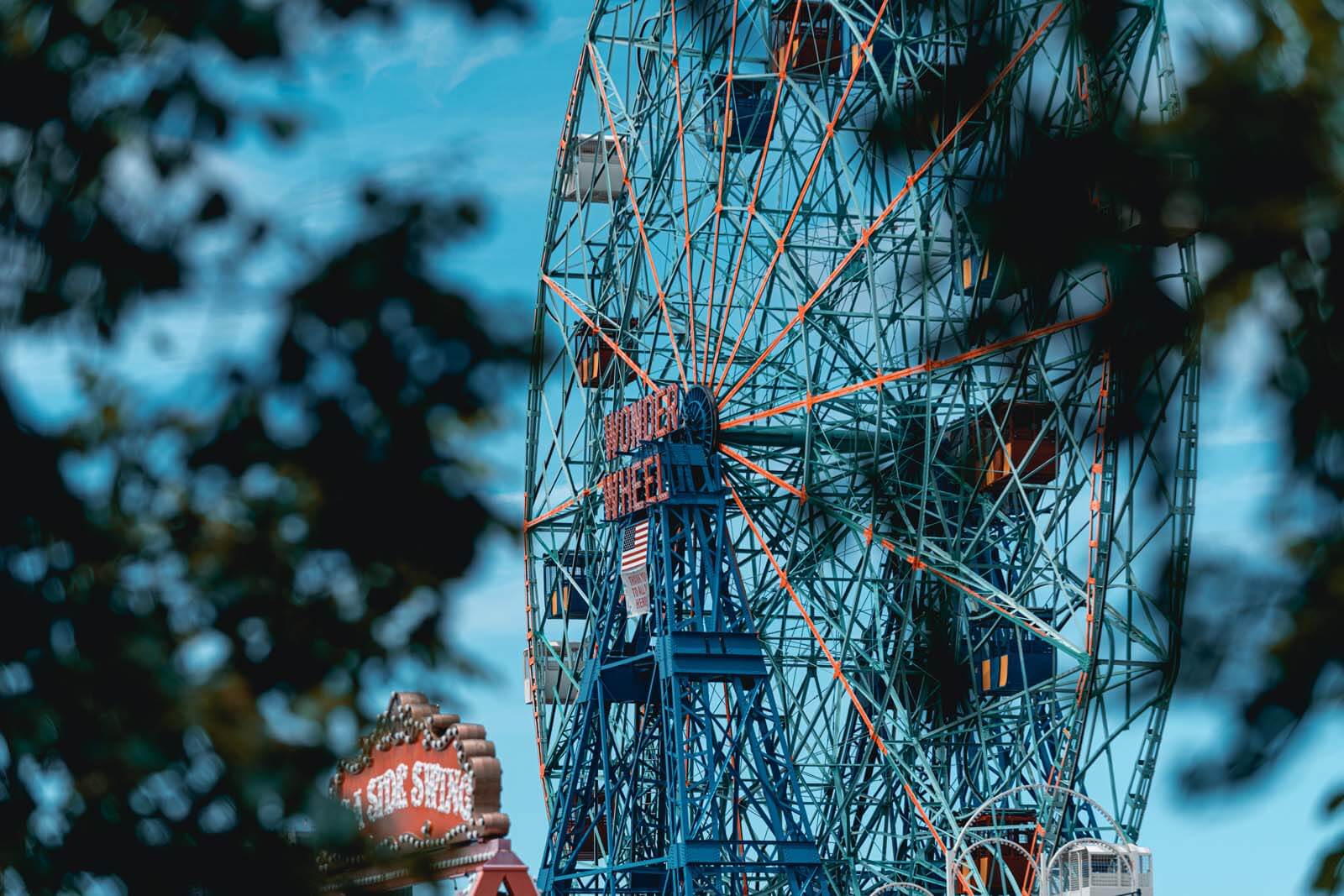 This romantic period drama is about Eilis, a young Irish girl immigrating to Brooklyn to pursue a new life and one of our favorite movies about Brooklyn. We watch as the heroine struggles to choose between her hometown and Brooklyn identities.
Taking place in 1950s Brooklyn, a good majority of the film was shot in New York along with locations around Montreal pretending to be New York, imagine that! They definitely pulled it off.
In one scene, Ellis is on a date with her Brooklyn love interest (Tony) at Coney Island, and the scene was in fact shot in—Coney Island! A simple tale told with beautiful execution, this is one of the most quintessential movies about New York City! Watch Brooklyn here
See more movies plus TV shows filmed in Coney Island too!
The Apartment (1960)
A poignant and hard-hitting rom-com about an insurance clerk trying to climb the corporate ladder by lending out his apartment to co-workers where they can commit adultery?
This film was not what many viewers were expecting at the time of its 1960 release and was met with much controversy. However, the film has since been recognized by movie fans as one of the greatest films of all time as well as being one of best movies about New York City (Including myself).
One particularly poignant scene, where the male lead (Baxter) gets stood up by the female lead (Miss Kubelik), was shot in front of the Majestic Theater (Located at 245 West 44th Street).
One of the most perfect blends of witty comedy and tragic drama ever put to the screen; this Billy Wilder classic is hands down one of the best movies about New York. Watch The Apartment Here
All About Eve (1950)
View this post on Instagram
This 1950 cinema classic centers on an aging Broadway actress and a manipulative fan that slowly works her way into the star's professional and personal lives.
This is one of those rare New York movies where the dialogue and themes have aged like fine wine and are just as resonate now as they were initially.
A good percentage of the film takes place in New York. The famed 21 Club (Located at 21 West 52nd Street) was used during a scene where the titular character bumps into the lead's close friend, Karen. A treasure from cinema's golden age, this film should be near the top of any film buff's list.
Do the Right Thing (1989)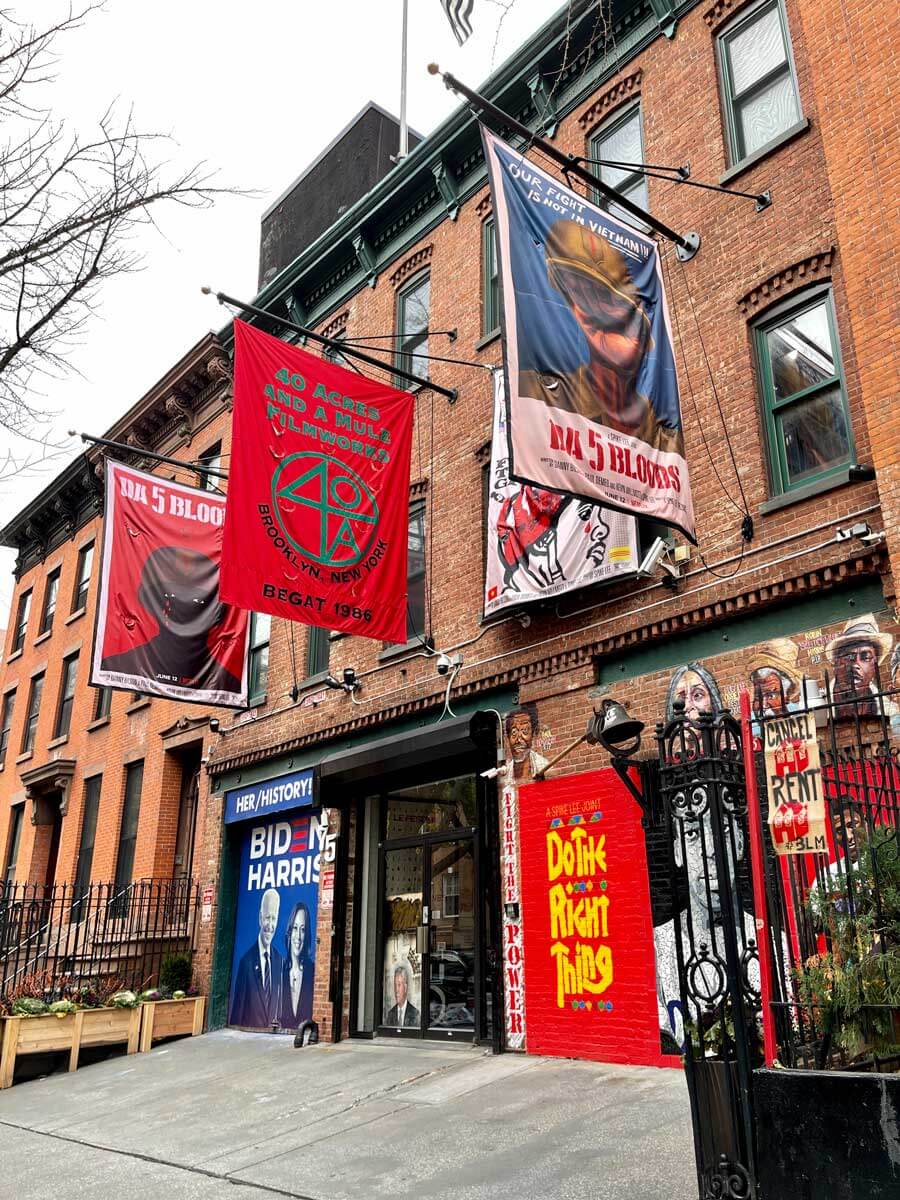 One of the most urgent and provocative works to come out of 1980s cinema—Do the Right Thing is an American comedy drama about rising racial tension among one Brooklyn neighborhood's residents on a hot summer's day.
Originally from Bed Stuy himself, Spike Lee tells this commanding story as only he can. Lee shot the entire movie on Stuyvesant Avenue (Between Lexington Ave and Quincy Street).
None of the New York movies before or after have tackled racial tension in America in such bold and honest fashion. One of the most passionate and confronting films in the medium's history; I couldn't recommend it any more highly! Watch Do the Right Thing here
Extra facts: two of our favorite Brooklyn hidden gems include Barack Obama's former residence in a Park Slope brownstone as well as Forty Acres and a Mule Filmworks, Spike Lee's Fort Greene film studio.
Rear Window (1954)
Are you in the mood for suspense? Look no further than the master of suspense himself—Alfred Hitchcock and his 1954 thriller, Rear Window.
Rear Window tells the story of a photographer who, while restricted to his New York apartment due to a broken leg, witnesses what he believes to be his neighbor murdering his wife. While the premise may sound simple, the famed director manages to squeeze a lot of tension out of this situation for the entirety of its nearly two-hour runtime.
Unlike some movies about New York, most of the Rear Window was shot in Hollywood, the film is set in and modeled to look like a Greenwich Village and captures the cramped nature of city living quite wonderfully. This Hitchcock masterpiece is an experience and should be watched by everyone at least once! Watch Rear Window Here
Taxi Driver (1976)
Scorsese intended this 1976 psychological drama to feel like a fever dream, to which it mostly certainly succeeds. Taxi Driver follows Travis Bickle, a late-night New York taxi driver and Vietnam War vet, and his slow descent into madness.
Set in the heart of New York City, the film's iconic opening was shot in the middle of Time Square (between West 42nd and 47th Street). Taxi Driver is not for the faint of heart and the story leads to a very violent (and graphic) third act.
That being said, this film is one of the greatest character studies ever put to screen and definitely one of the most fascinating movies about New York life. Watch Taxi Driver Here
American Psycho (2000)
Speaking of violent films, this next movie is a satirical horror featuring one of Christian Bale's most incredible performances to date.
American Psycho follows a New York City investment banker who lives as a wealthy yuppie by day and a violent serial killer by night. This film is set in 1980s New York, but it is mostly shot in Toronto, Canada.
However, the famous scene where the male lead is seen withdrawing cash from the ATM was filmed right beside the Arader Gallery (1016 Madison Ave) in Upper Eastside Manhattan.
What distinguishes this film from other movies in New York City is how it uses unique brand of black satirical comedy to tackle themes of hedonism, materialism, and capitalism. While unquestionably disturbing, this slick and intelligent film has a lot to say and is definitely worth seeing for yourself. Watch American Psycho Here
Saturday Night Fever (1977)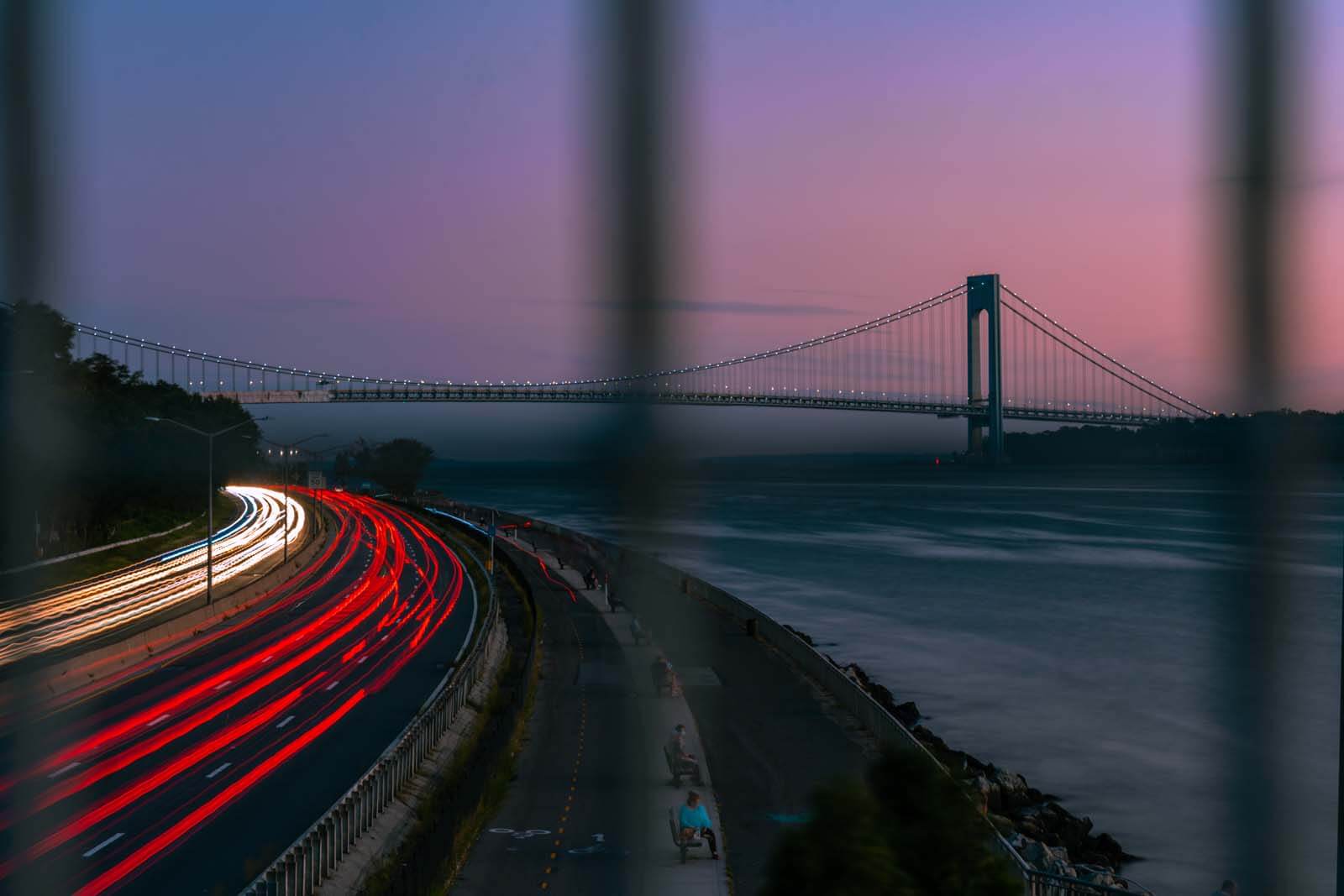 In one of his most iconic roles, Saturday Night fever stars John Travolta as a paint store clerk who spends his spare-time dancing at a local discotheque. Set in 1977 Brooklyn, most of its iconic scenes were filmed in Bay Ridge.
Lenny's Pizza (On 86th Street), which was used for the opening sequence, still remains there to this day.
Saturday Night Fever delivers one of the best movie soundtracks of all time and showed audiences what Travolta was really capable of as an actor. Its 70s filmmaking at its best and a classic that everyone should see! Watch Saturday Night Fever here
Birdman (2014)
This 2014 comedy-drama has gained critical acclaim and it's not hard to see why. Birdman tells the story of a fading actor who produces a Broadway play in an attempt to shed himself of the reputation of his past role as a superhero.
Filmed in New York City, in what appears to be one long take, most of the film was shot in St. James Theatre (Located at 246 W 44th St) in Midtown Manhattan.
This technical marvel of a film was one of the best movies of 2014 and still stands as one of the best movies set in New York! Watch Birdman Here
Whiplash (2014)
Yet another 2014 movie about the arts is none other than the psychological music drama Whiplash! This story follows a young ambitious New York drummer who begins studying under a ruthless and cut-throat instructor (Played brilliantly by J.K. Simmons) and the psychological battle that occurs between the two.
Anyone pursuing a career in the arts will find this story frighteningly relatable. It asks a lot of interesting questions about what it takes be an artist and whether the payoff is worth the cost.
This movie is intense and offers one of the most riveting and satisfying endings I've ever seen. The film's climax was actually shot at Carnegie Hall (881 7th Avenue and West 56th Street) in Manhattan. Give this movie a watch and prepare to be energized. Watch Whiplash Here
The French Connection (1971)
In the mood for one of the greatest crime thrillers of all time? William Friedkin's 1971 film The French Connection gives us the fast-paced story of two cops chasing a French heroin smuggler and does so in awe-inspiring fashion.
This classic cop and robbers tale is set in New York City and the movie's most iconic scene (during the film's climax) was shot at 62nd Street Station near Borough Park.
Boasting some of the best chase sequences ever put to film, French Connection can be easily considered one of the best movies about New York. Watch The French Connection Here
West Side Story (1961)
View this post on Instagram

Inspired by Romeo and Juliet, this 1961 musical romance was modern update of the immortal Shakespearean tale. West Side Story is about two young people who fall in love, despite being from two opposing gangs that are at war with one another.
The playground used for the movie's opening sequence can be seen today in East Harlem (On 110th Street between 2nd and 3rd Avenue).
Even though the film does dish out some great performances from actresses like Rita Moreno, it's really the music here that steals the show.
One of the best executed musical films ever made; West Side Story is a required viewing for anyone who loves movies in New York City. Watch West Side Story Here
After Hours (1985)
One of Martin Scorsese's most underrated films, After Hours tells the story of a word processor who, in an attempt to pursue a woman he met earlier that day in a café, finds himself in a series of increasingly strange events.
Set in New York's Soho district, many venues from this 1985 American black comedy are no longer around, unfortunately—including the Terminal Bar (used to be located at 308 Spring Street) where the main character was seen drinking beer.
That being said, this cult classic is an underrated gem and one of the best films set in New York. Watch After Hours Here
Moonstruck (1987)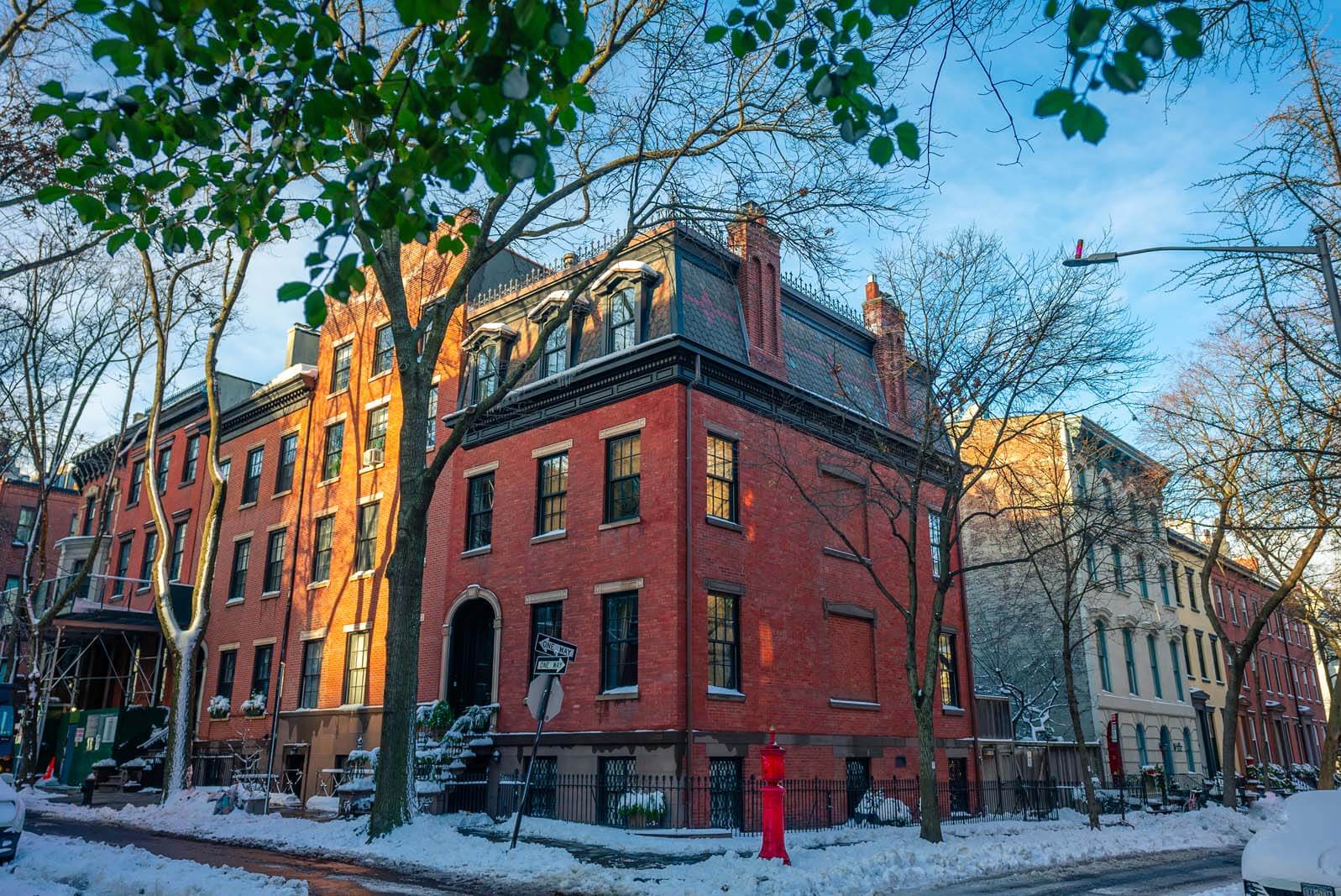 Another 80s classic, Moonstruck follows a widowed bookkeeper that falls in love with her fiancés younger brother. Set in the 1980s Carroll Gardens and Brooklyn Heights, a great deal of this 1987 romantic comedy was filmed in the two New York neighborhoods.
The scene where two leads initially meet takes place at The Camareri Bros. Bakery, which can be found at 1559 62nd St. Exploring the sometimes less than ideal timing of love and attraction, this movie delivers us two great performances from Cher and Nicholas Cage.
Being one of the best rom-coms ever and as well as one of the most fun movies about New York, it's hard to not recommend it! Watch Moonstruck here
Carlito's Way (1993)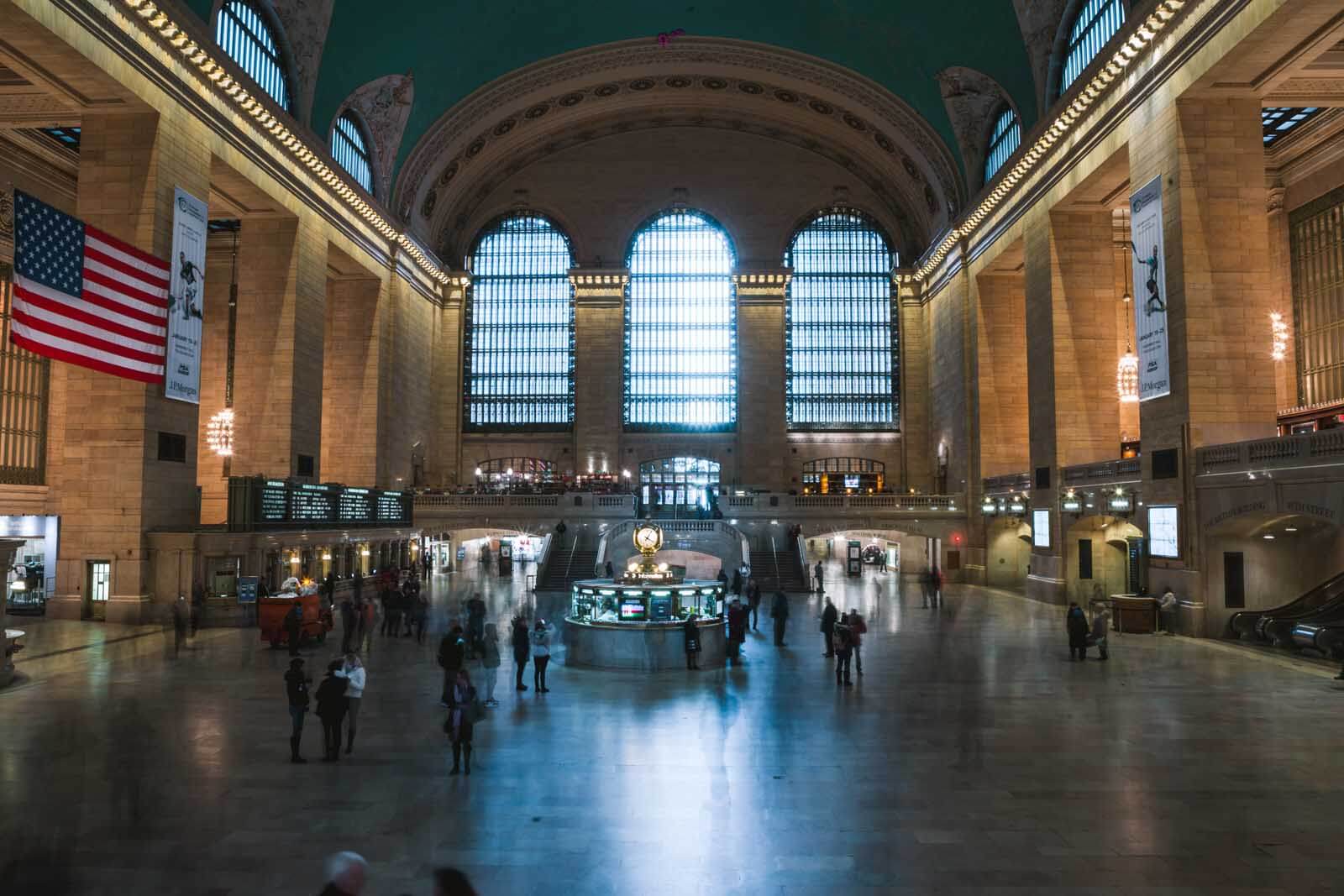 Carlito's Way is a 1993 crime drama about a former criminal who, after being released from prison, is determined to leave his criminal life behind—a task that proves very difficult.
Set in New York City, one notable location used in the film was the Grand Central Terminal (At 42nd Street and Park Ave). With Al Pacino's grounded performance and Brian De Palma's stylish direction, Carilto's Way proves to be a top-tier crime drama and a necessary viewing for any fans of movies in New York City. Watch Carlito's Way Here
Midnight Cowboy (1969)
Another gritty and somber take on city life, Midnight Cowboy tells the story of a Texas dishwasher moving to the Big Apple to start a new life. This 1969 buddy drama pulls no punches and New York transplants will find plenty to relate to here.
This film was shot all throughout Manhattan. The apartment that the two leads are seen living in is located at 64-66 Suffolk Street, near Lower East Side. While the realism may be a bit disturbing for some, patient viewers will be rewarded with two great performances from Dustin Hoffman and Jon Voight. Watch Midnight Cowboy Here
Juice (1992)
Continuing the theme of gritty realism, we have 1992's crime drama Juice. This story follows four Harlem teenagers as they deal with the daily struggles of urban life.
Shot mainly in Harlem, one of the movie's memorable confrontations was shot at Convent Avenue & West 129th. Street. While there were many similar films to come out during this era, Juice distinguishes itself with its fascination of moral ambiguity for its characters. If you're looking for movies about New York, this gripping drama is an interesting one to see! Watch Juice Here
Wall Street (1987)
Set in 1980s New York, Wall Street follows a young ambitious stockbroker as he attempts to climb the corporate ladder by any means necessary.
This American drama was shot all over Manhattan and the 21 Club (Located at 21 West 52nd Street), a club that has been used in many films, is also utilized in Wall Street. Out of all the New York movies, this one may be sensational.
In this 1987 film, Oliver Stone delivers a well-acted and entertaining look at power, greed and corruption. If you haven't already, check this one out! Watch Wall Street Here
Big (1988)
View this post on Instagram
Starring Tom Hanks in one of his first efforts as a leading man, Big is a 1988 fantasy comedy about a 12-year-old boy turned grown man living in New York City.
The apartment used for the lead is located right in Soho at 85 Grand Street. Full of poignant moments, this comedy balances humor and touching storytelling surprisingly well. Also, the famous big piano key scene in the movie was at the FAO Schwarz toy store!
A quintessential flick from the 80s, Big is one of the most effectively entertaining movies about New York City and a must watch. Watch Big Here
25th Hour (2003)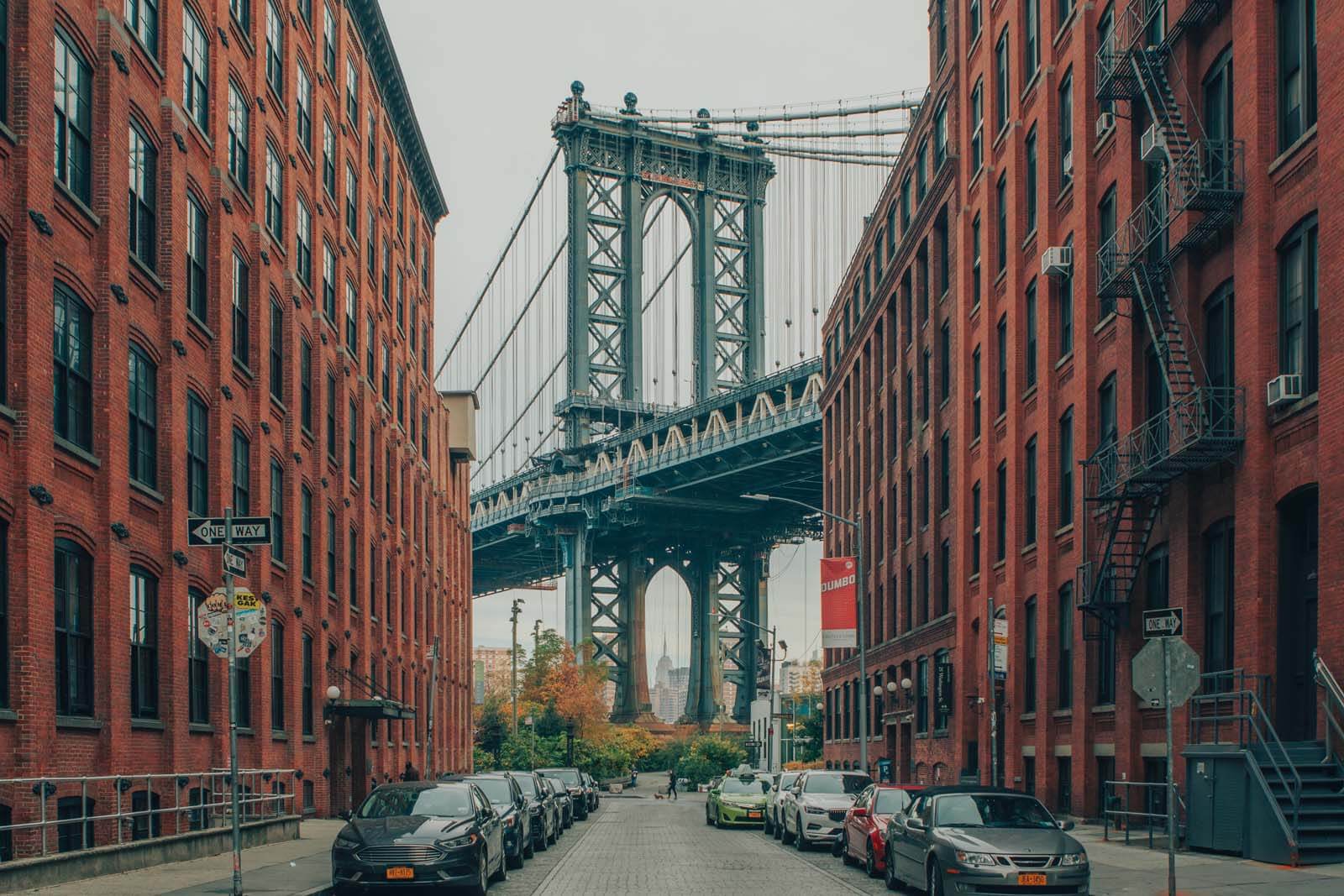 In one of his most interesting detours as a filmmaker, Spike Lee's 2002 drama 25th Hour tells the story of a New York dealer who, after 24 hours, will be sent to jail to serve a seven-year sentence.
Like most of Lee's works, this one is set in New York. Unlike some movies in New York City, this film covers a lot of ground. It was shot in Greenwich Village, Bensonhurst, Central Park, Dumbo, The Battery, and even the World Trade Center.
Another thing that separates this one from Spike Lee's previous movies about New York is just how contemplative and subtle its storytelling is. Lovers of melancholic New York movies should definitely give this one a watch! Watch 25th Hour Here
Marty (1955)
Penned by the late great Paddy Chayefsky, Marty is a romantic drama that centers on a lonely 34-year-old butcher who lives with his mother. He's all but given up on love until one night he meets a school teacher at a dance and the two hit it off.
Set in the 1950s Bronx, the movie's opening sequence was shot in Bronx's Little Italy (at 2344 Arthur Avenue).
Direction, dialogue, characters—this movie succeeds at it all. With Marty, director Delbert Mann delivers one of the most authentic and character-driven romantic dramas ever and as well as one of the best movies set in New York! Watch Marty Here
Rosemary's Baby (1968)
View this post on Instagram
Rosemary's Baby tells the haunting story of a young New York couple looking to have a baby, but things take a turn as it appears their neighbors may have something more sinister in mind for them.
The apartment the couple is living is called Dakota Hotel (Located at 1 W 72nd St) and it can be seen in the Upper West Side of Manhattan.
This 1968 psychological horror is one of the most revered movies about New York City. Using its sophisticatedly eerie direction, Rosemary's Baby lures the audience in and leads them to one of the most disturbing movie conclusions of all time. If that sounds like something up your alley, give it a watch. Watch Rosemary's Baby Here
Dog Day Afternoon (1975)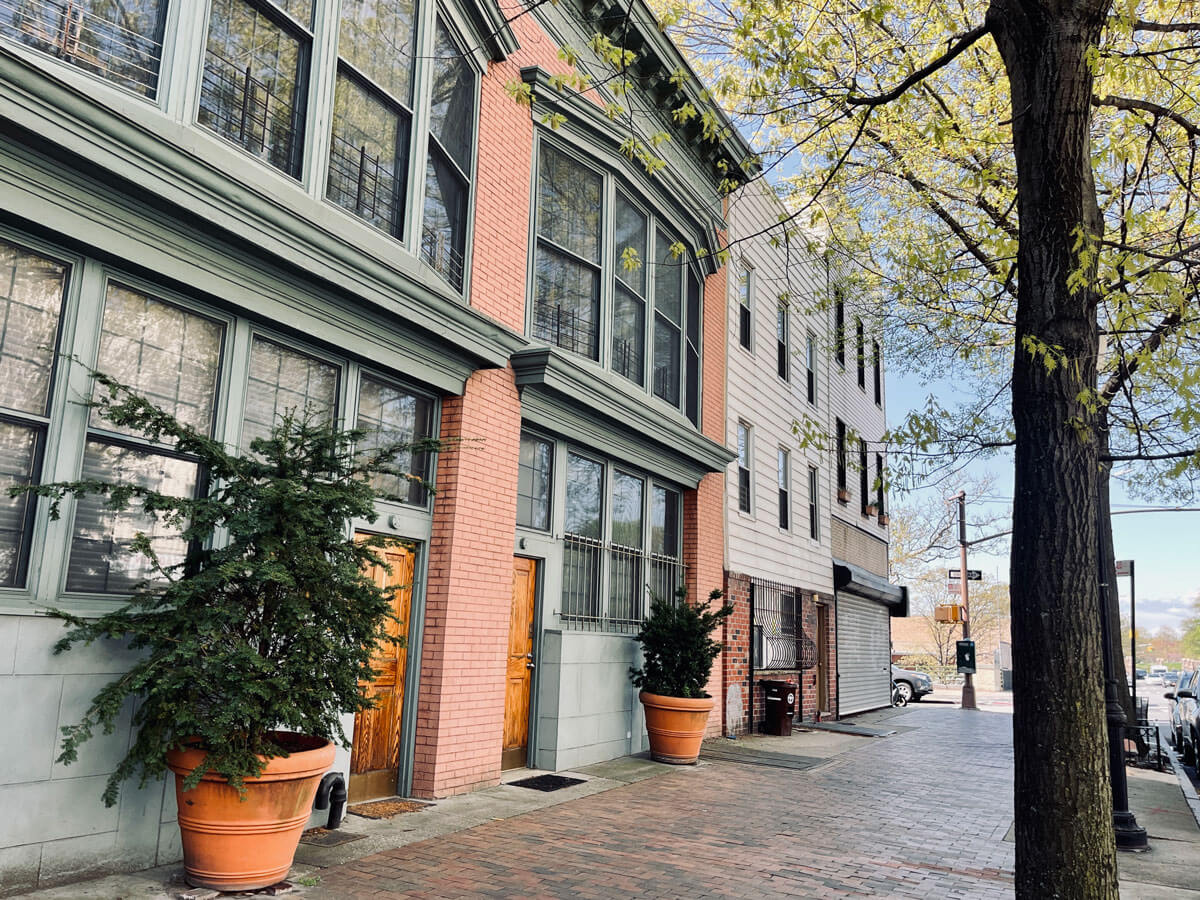 Based on actual events that occurred in 1972, this 1975 drama-comedy tells the story of three amateur criminals who try to commit a bank robbery that goes horribly wrong.
Set in 1970s Windsor Terrace, the vast majority of the movie was filmed at Prospect Park West between 17th and 18th Street. A flawless balance between suspense and comedy, this Al Pacino flick is one of the best films of the 1970s as well and one of the most essential movies about New York City! Watch Dog Day Afternoon Here
The Godfather (1972)
What can be said about this 1972 masterpiece that hasn't been said already? The Godfather is the legendary American crime film that focuses on Michael Corleone, a marine who reluctantly takes over as the head of an organized crime family after his father is nearly killed.
Set in 1940s New York, the film's long but unforgettable opening section was shot in Staten Island (At 110 Longfellow Avenue).
This epic mob film not only set the gold standard for crime films, but cinema period! If nothing else on this list, you have to watch The Godfather! It's an absolute must! Watch Godfather Here
---
Is your favorite New York movie not mentioned? Let us know in the comments below!