Check out all the amazing things to do in Carroll Gardens in Brooklyn, one of the most beautiful and highly coveted neighborhoods to live at in NYC with picturesque brownstone and tree-lined streets, a great local dining scene, charming independent shops, and more that make this a wonderful neighborhood to explore and one of our favorite walks in Brooklyn.
For the purposes of this guide, we are going to include the neighborhoods surrounding Carroll Gardens known as BoCoCa. BoCoCa stands for Boerum Hill, Cobble Hill, and Carroll Gardens. While the focus of this guide will be the best things to do n Carroll Gardens, there will be some cross-over into these neighborhoods which we cover as well throughout the site.
But first, where is Carroll Gardens in Brooklyn?
Located in northwestern Brooklyn, the delineation of Carroll Gardens gets tricky, so we will include the boundaries of Carroll Gardens along with Boerum Hill & Cobble Hill.
Carroll Gardens takes up around 40 city blocks and is within Degraw & Warren Streets to the north, the Brooklyn Queens Expressway (BQE) Interstate 278 to the west, Hoyt & Smith Streets to the east, and Ninth Street to the South.
Boerum Hill lies within Schermerhorn Street to the north, Smith Street (sometimes Court Street) to the west, Fourth Avenue to the east, and Wyckoff & Warren Streets to the south.
Cobble Hill also is made up of around 40 city blocks and lies within Atlantic Avenue to the north, the Brooklyn Queens Expressway (BQE) to the west, Court Street to the east, and Degraw Street to the south.
What to do in Carroll Gardens
Everything on Court Street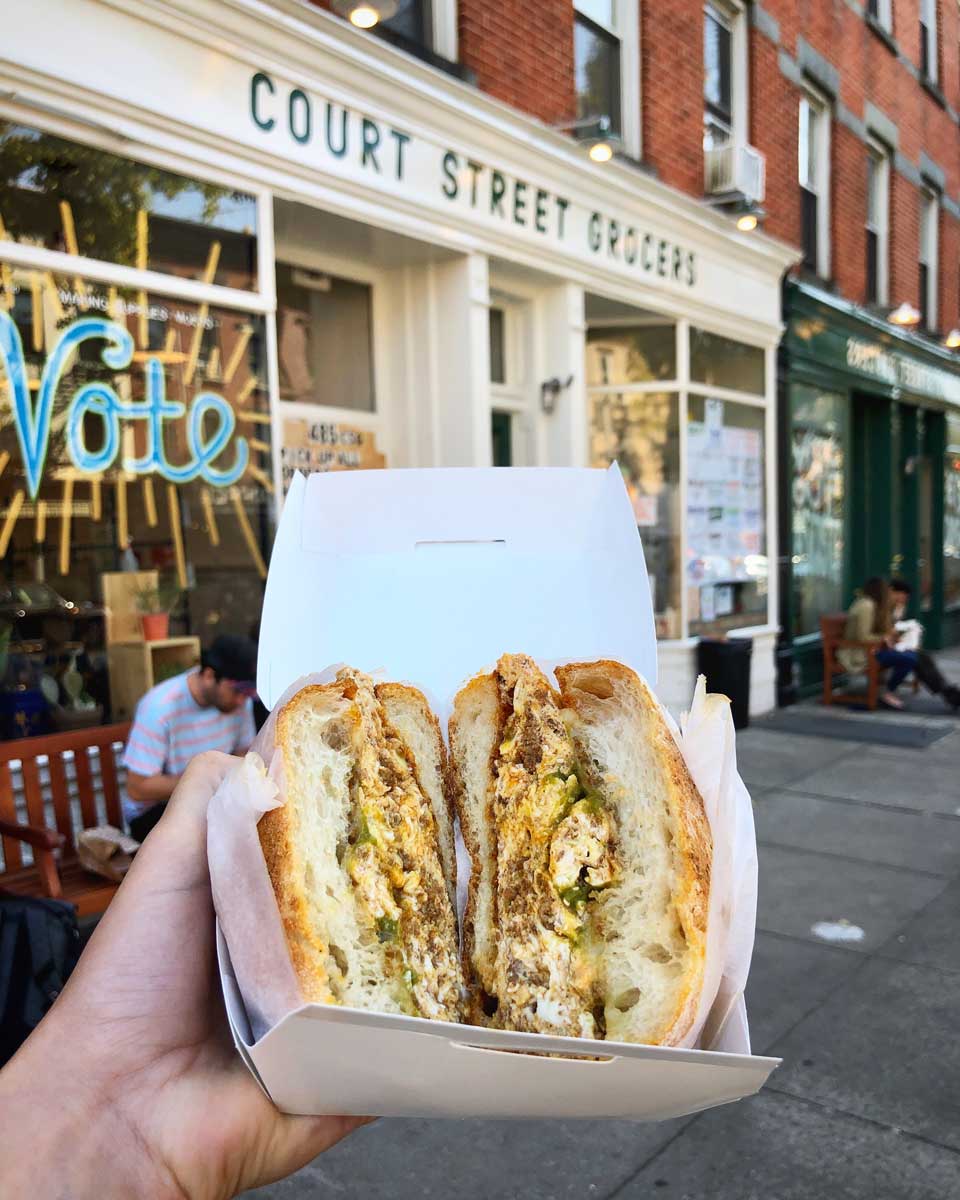 Court Street is one of the veins of Carroll Gardens in Brooklyn running from Red Hook all the way to Borough Hall. If you're new to the area, a stroll down Court Street is where you'll find some great shops, restaurants, places to grab a drink, enjoy some of the best brunch in Carroll Gardens, and of course, this is a great street to meander off up and down the pretty side streets of sizable picturesque brownstones.
Here are a few of our favorite spots down Court Street:
Court Street Grocers – This take-out eatery has a cult-like following in Carroll Gardens, Brooklyn. Even if there isn't a line, there is. Be sure to either be patient or order your food by phone in advance for pick up as this spot is one of the best sandwich shops in Brooklyn and is popular from breakfast to late afternoon for their mouthwatering sandwiches and curated gourmet grocery selection.
Court Street Tavern – This is one of the most epic brunch spots in the borough IMO. Court Street Tavern is not only as pretty as the neighborhood with its floral entrance but also a great spot to enjoy all seasons as in the winter they have heated outdoor dining, an ice skating rink for the kiddos, and outdoor TVs for sports! We love the brunch, but really any meal is good here.
Frankies 457 Spuntino – Another awesome spot on Court Street is Frankie's, this legendary Tuscan eatery is known for its pasta dishes and cozy setting as well as their pretty garden dining in the summer, not to mention being one of the best restaurants in Carroll Gardens.
If you need something quick, stop by F&F Pizza for one of the best slices of pizza in NYC or grab a table and order a whole pie. Both of these establishments are next door to one another on Court Street and worth the hype, actually, there's a third! Frank's Wine Bar has a more relaxed setting and serves Frankie's menu, located right next to F&F.
Abilene – Another great eatery on Court Street serving up Southern comfort food alongside a great cocktail selection and great sidewalk seating.
Buttermilk Channel – A popular brunch spot with killer comfort food like fried chicken named after the nearby tidal strait connecting Brooklyn to Governor's Island in the New York Bay. Plus you might bump into celebrities here, some A listers like Beyonce and Blue Ivy have dined here.
East One Coffee Roasters – One of the best stops in Carroll Gardens in Brooklyn if you're looking for fresh roasted coffee on site! Grab to go or stick around and enjoy their cafe with delicious fare.
OM Organic – My favorite bodega thanks to their AMAZING beer selection and other gourmet groceries and nibbles. You can't miss this spot because it says BEEEEEER and CHEEEEEEESE on the sign.
Yesterday's News – This antique seller has an amazing collection of items from yesteryear inside their store and on the sidewalk. You can find anything and everything from home decor, furniture, vintage clothing, to old toys. Check out their Instagram where they sell select items just as quickly as they post them.
Black Gold Records – One of our favorite record stores in Brooklyn plus cafe here on Court Street. This is one of the best things to do in Carroll Gardens if you're a vinyl lover!
Wanderlustre – This fun Brooklyn boutique sells home goods, gifts, and little treasures with an adorable backyard garden.
Woods Grove – One of my favorite small shops for unique gifts and cool items from vintage products, cool product lines that make great gifts, and their custom decorative plates and drinking glasses with iconic figures on them from Notorious B.I.G. to RBG, the Golden Girls, and rock legends like Freddy Mercury and David Bowie.
Everything on Smith Street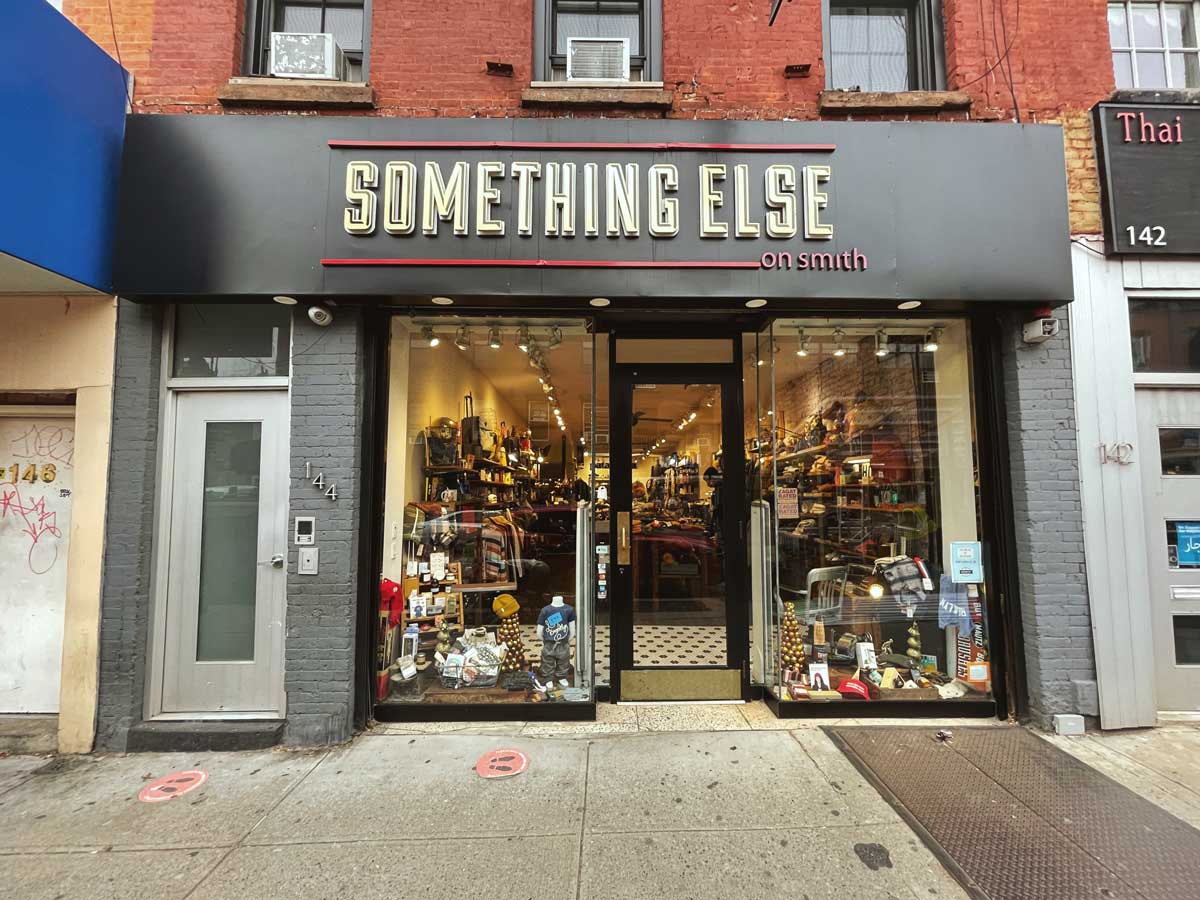 The heartbeat of Carroll Gardens in Brooklyn is Smith Street, much like Court Street you can find eateries, shops, and all the best local butchers and bakeries all along Smith.
This street was known as Brooklyn's original restaurant row, and while some say that the ship has sailed from Smith, we still think this is where you can get a taste of that old-school Brooklyn neighborhood vibe.
Here are a few of our favorite spots down Smith Street:
Black Forest Brooklyn – One of two locations for this German beer hall in Brooklyn, the other being in Fort Greene, this authentic spot has great German brews on draft as well as great German grub to pair with it from the founders who are originally from the Black Forest in Germany. Don't miss their outdoor patio either!
Malai Ice Cream – This ice cream shop in Brooklyn offers flavors from India and South Asia infused in their egg-free desserts.
Café Luluc – This cozy French bistro is known for its brunch and in particular their pancakes! Come here for a cup of coffee, breakfast, lunch, or weekend brunch.
Exit9 Gift Emporium – This is a great stop if you're looking for the perfect gift or fun trinket to gift yourself! This is the second location, the first being in the East Village.
Something Else on Smith – This boutique carries men's and women's clothing along with accessories and small gifts carrying brands like Patagonia, Z Supply, and more.
Other Notable Eateries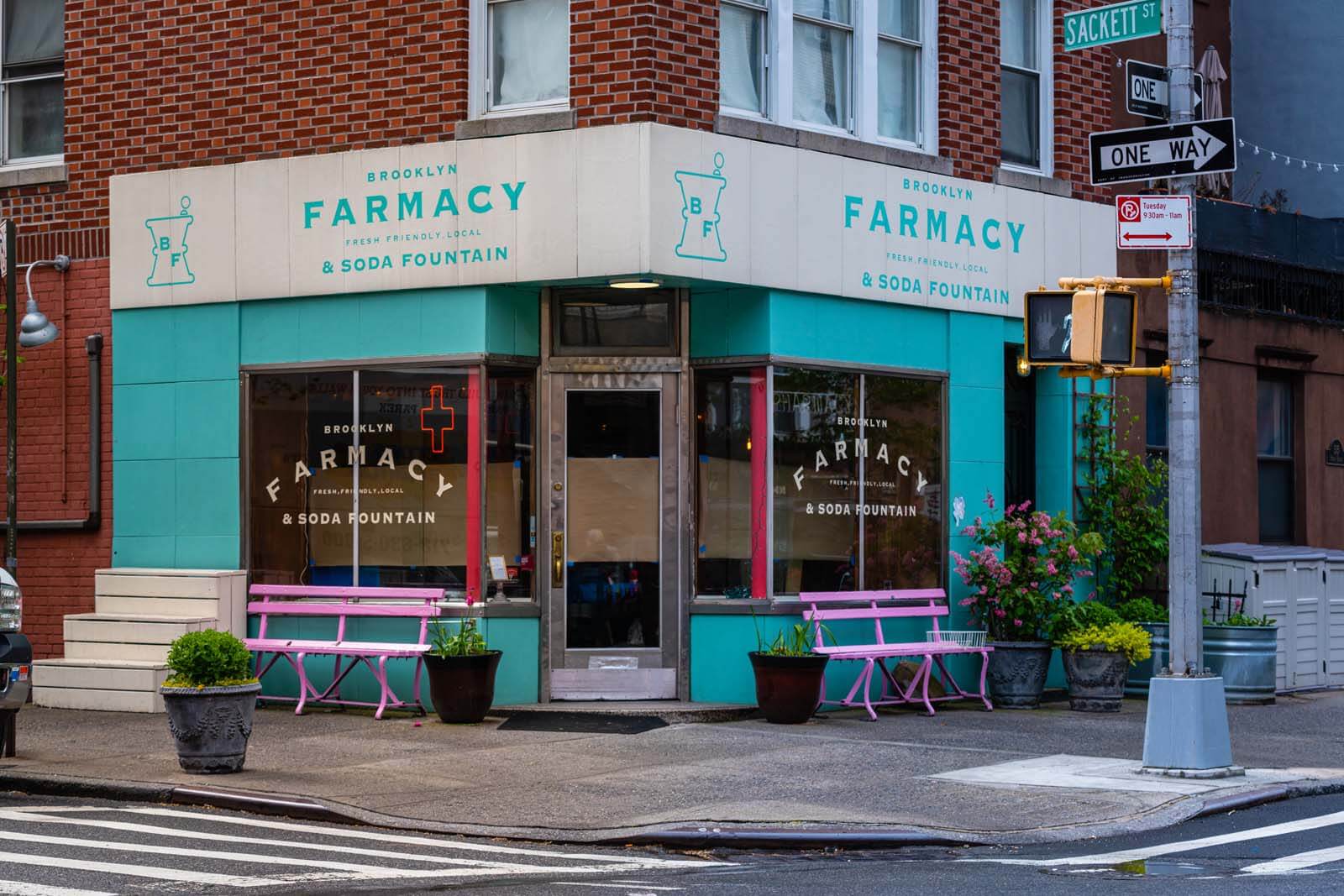 One of the best things to do in Carroll Gardens and BoCoCa is to come for the dining. As already laid out, we've covered many of our favorite eateries on Court and Smith streets, but there are more tucked away in residential nooks and crannies as well as streets like Henry, Union, and Clinton.
Here are a few other spots worth checking out in Carroll Gardens in Brooklyn.
Mazzola's – This classic Italian bakery dating back to 1928 has an array of everything you'd expect at an Italian bakery plus their signature and famous lard bread made with Genoa salami, provolone cheese, black pepper, and prosciutto which is to die for and worth waiting in the line for a fresh loaf.
Brooklyn Farmacy & Soda Fountain – One of my favorite things to do in Carroll Gardens is visit the classic, old-school soda fountain for one of their signature egg creams! Located in a former pharmacy, hence the name, this old school spot serves up classics like milkshakes, egg creams, and comfort food with an attractive exterior.
Van Leeuwen – Another spot for those with a sweet tooth, also one of our picks for best things to do in Brooklyn. This artisan ice cream spot who offers a great selection for those on a plant-based diet started in a yellow ice cream truck that used to drive around NYC before this New York creamery got its own official HQ in Greenpoint.
Lucali – Looking for some of the most popular spots for pizza in Brooklyn? This cash-only establishment that lets you BYOB to pair with your thin-crust pizza or calzone at this popular neighborhood spot. Expect a wait and sometimes a line and be sure to prepare yourself for up to a 3 hour wait.
Tip: show up and get in line around 3:45 for to put your name in, you'll probably have to wait around an hour when they start taking names at 5:00 and start seating at 6:00.
This area is also teeming with some of the best bakeries in Brooklyn, so keep an eye out and be sure to stop in and grab a small sweet treat or one of the legendary lard breads to take home with you.
Grab a Drink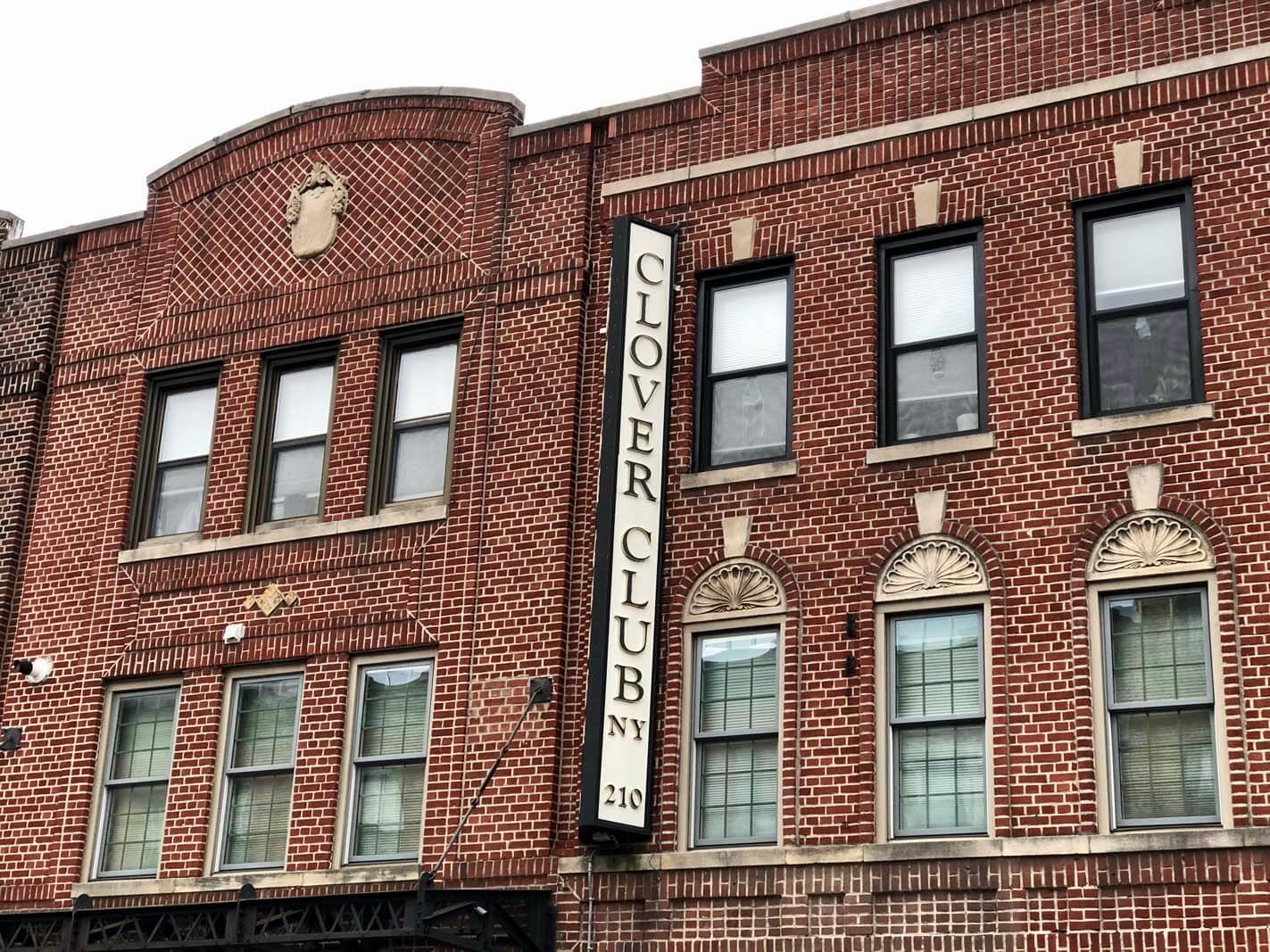 One of the best things to do in Carroll Gardens and BoCoCa is enjoy the local nightlife scene or local drinking spots from some of the best breweries in Brooklyn to dive bars and watering holes, you can find them here!
Clover Club – One of the best cocktail bars in NYC and best things to do in Carroll Gardens is grabbing a fine drink this cocktail lounge with a cool, inviting atmosphere and 19th-century mahogany bar.
Henry Public – This popular gastropub in BoCoCa's Cobble Hill on Henry Street offers a menu of drinks and grass-fed burgers and other American fare.
Svendale – This popular, intimate taproom serves up New York brewed beer, tasting flights, and brews to take home.
Folksbier Brauerei – This local craft brewery is hidden in a residential street and offers a selection of traditional German-style lagers and ales.
The Other Half – This is one of our favorite breweries in the city that teeters on the edge of Gowanus and Carroll Gardens in Brooklyn. They do collabs and special releases that are in high demand along with a large, open tasting room where you can try any of their rotating taps of their small-batch brews or regular house specials. They always have a large selection of hazy IPAs which is what brings us back again and again.
Invisible Dog Art Center
If you're looking for some arts and culture in BoCoCa you can find it here at Invisible Dog Art Center, a museum and arts center that hosts performances and work from resident artists in a former 'invisible dog' factory.
You might be wondering what that means, the former factory-made belts and manufactured the Walt Disney invisible dog leash that was a popular toy sold outside the theme park's Haunted Mansion. There was even a local prank played on Brooklynites a few years ago paying homage to the 'invisible dog' factory.
The first floor is used for exhibits, performances, and public events as well as a pop-up shop. The upper floors include artist studios that are a part of the artist residency program here.
Visit their calendar for the latest events and happenings here!
Brooklyn Strategist
Calling all gameboard lovers, this next thing to do in Carroll Gardens is for you! The Brooklyn Strategist is a board game room with over 500 games in their collection where you can bring a friend or make one here and play games for hours while hanging out and ordering something tasty from their café.
Besides having a wide selection of games to play here, they also sell over 500 games to take home with you or gift in their store.
To sit and play here its $10 per person for 4 hours of playing time! Not bad, this is the perfect rainy day or cold day activity too!
Carroll Park
One of the best things to do in Carroll Gardens in Brooklyn is visit the borough's 3rd oldest park at Carroll Park! This urban green space is filled with activities for the kids with playgrounds and ball courts as well as ample space to just enjoy reading on a bench under the shade of a tree.
The park itself (and Carroll Street) is named after Charles Caroll, a leader in the American Revolutionary War and one of the signers of the Declaration of Independence and dates back to the 1840s as its start as a private community garden.
If you're a fan of community gardens, check out Gil Hodges Community Garden, named after famed Brooklyn Dodgers player which is one of our favorite secret gardens in NYC!
Cobble Hill Park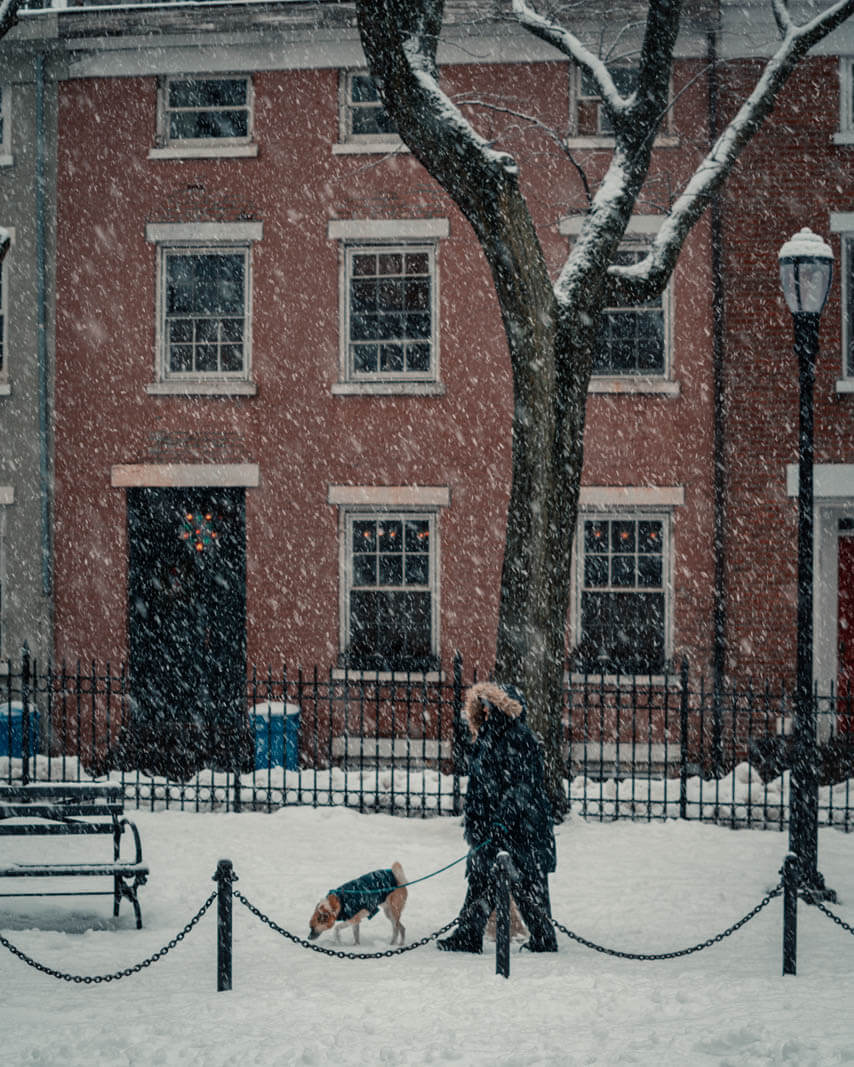 One of my personal favorite parks in the city is the quaint Cobble Hill Park tucked away and easy to miss off of Clinton Street surrounded by picturesque historic brick row houses on Verandah Place and Congress St. This small park is the perfect quiet place to enjoy a coffee break, read a book, or walk the dog!
Hidden Streets, Places, & Mews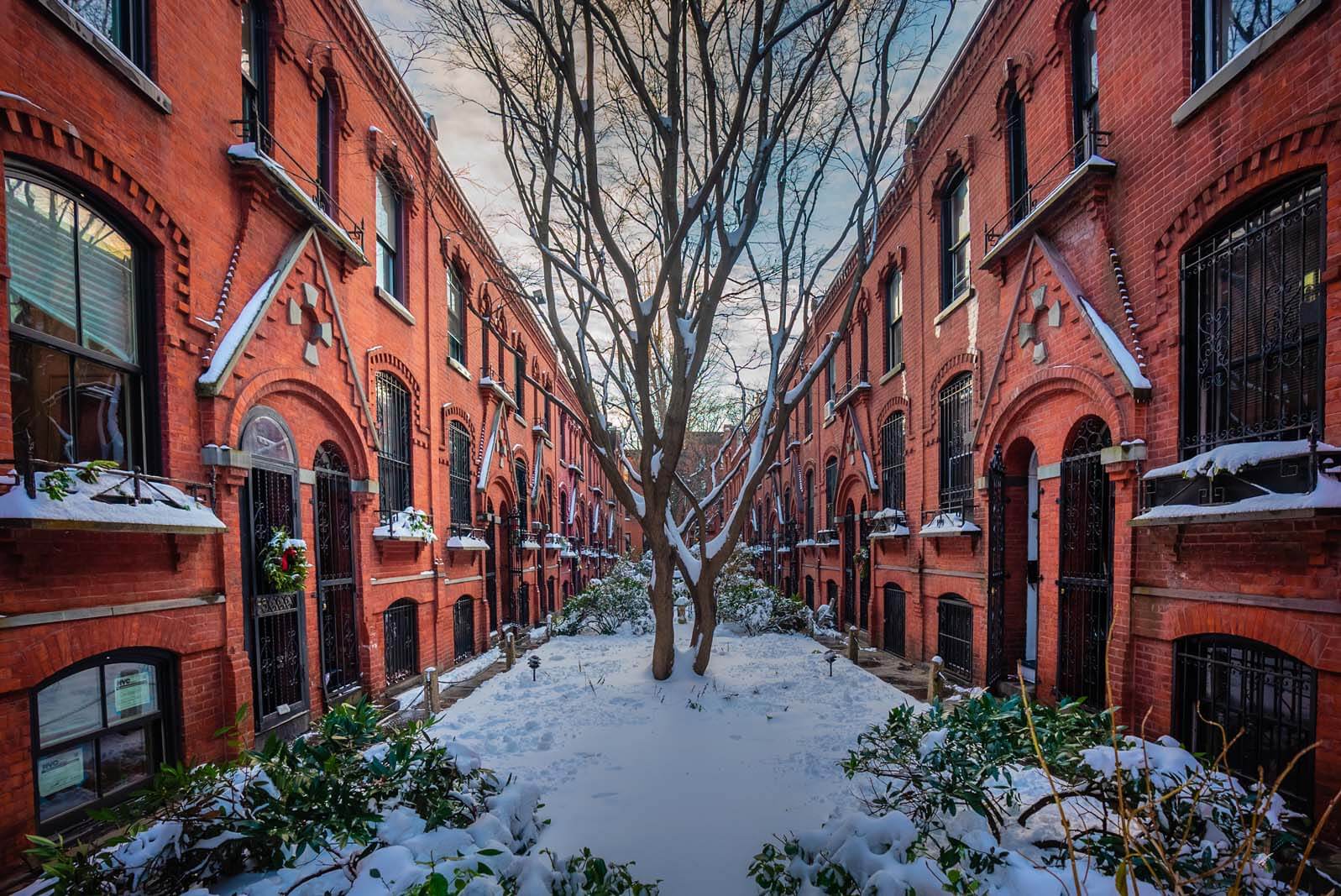 My favorite way of exploring the best things to do in Cobble Hill and BoCoCa is done by just walking around and meandering up and down the picture-perfect streets of historic brownstones and townhouses. Occasionally, you'll find hidden alleys or streets that are lined with historic homes, carriage houses, and mews and BoCoCa is a secret sanctuary for these styles of homes!
These are already some of our favorite hidden gems in Brooklyn, but my personal favorite are the Warren Place Mews which are a row of 19th-century Gothic brick row houses with a charming courtyard closed off by a gated fence that's one of the most adorable enclaves in the city.
It's hard to believe that these townhouses that are now a hot commodity in the local real estate market (that are rarely ever for sale) were once low-income houses for the working class.
Built in 1879 by developer Alfred Tredd White, a famous Brooklyn citizen buried in Green-Wood Cemetery, you can peep down here and see if a gate is open to peek in the courtyard. Chances are the gates may be closed but you'll still get the view from the photograph above.
If you do visit Warren Place Mews, please be respectful of the community and residents who live here. Do not make alot of noise and do not intrude or pose on their stairs. We are all about discovering and admiring cool spots in the city, but not at the expense of upsetting or being invasive of local residents.
Cobble Hill Cinemas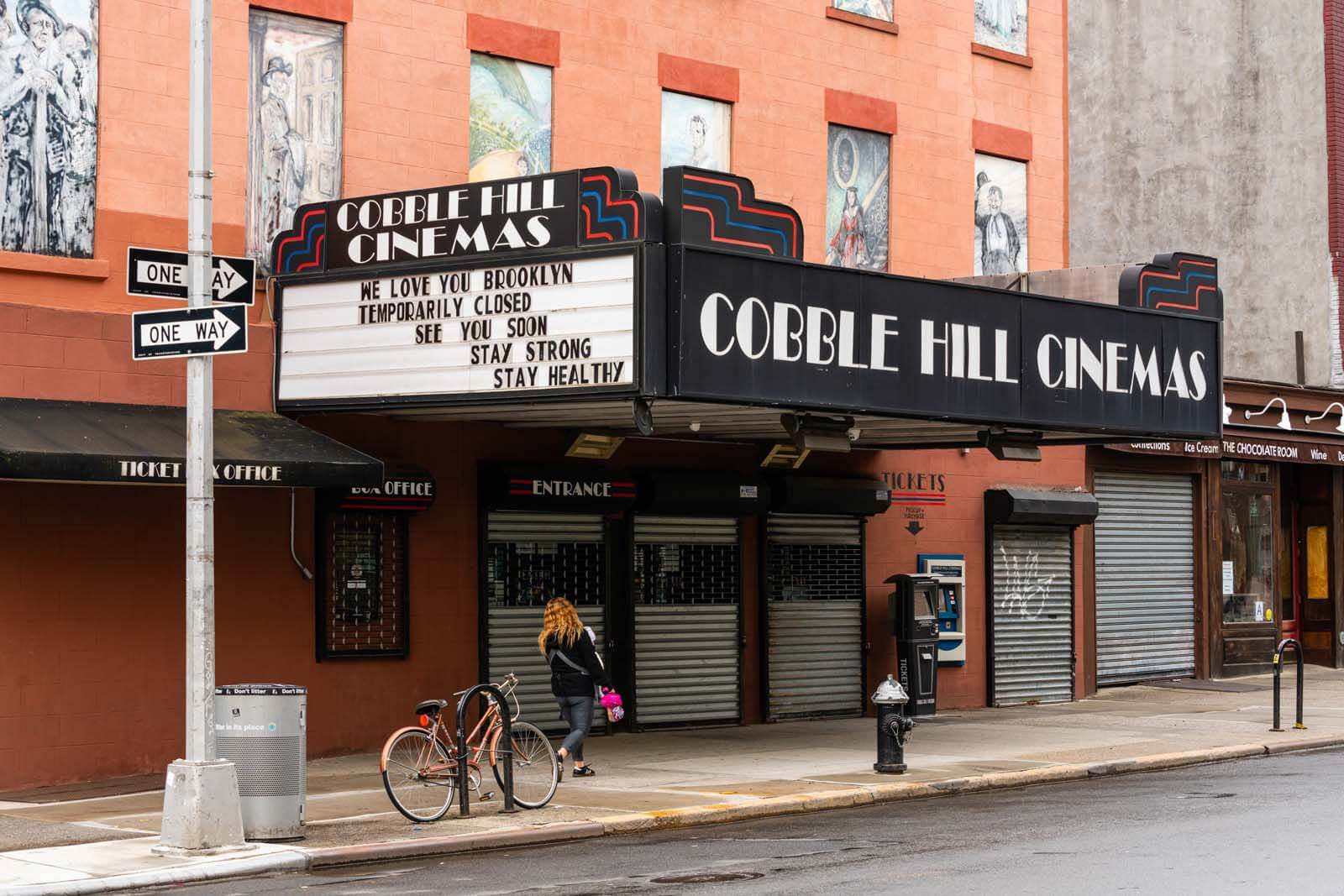 I am big into enjoying a night out at the movie theater, and while Brooklyn has some great movie theaters that take the movie-watching experience to a whole different level with venues like Nitehawk, there still is something charming about an old school theater like this one.
This 5 screen cinema is one of the best things to do in Carroll Gardens if you love cinema, this theater plays the latest blockbuster hits alongside screenings of foreign and independent films.
The theaters are smaller and there's nothing crazy here other than if you just want to go back to the basics of movie watching and feel a bit of childhood nostalgia in this theater.
Books Are Magic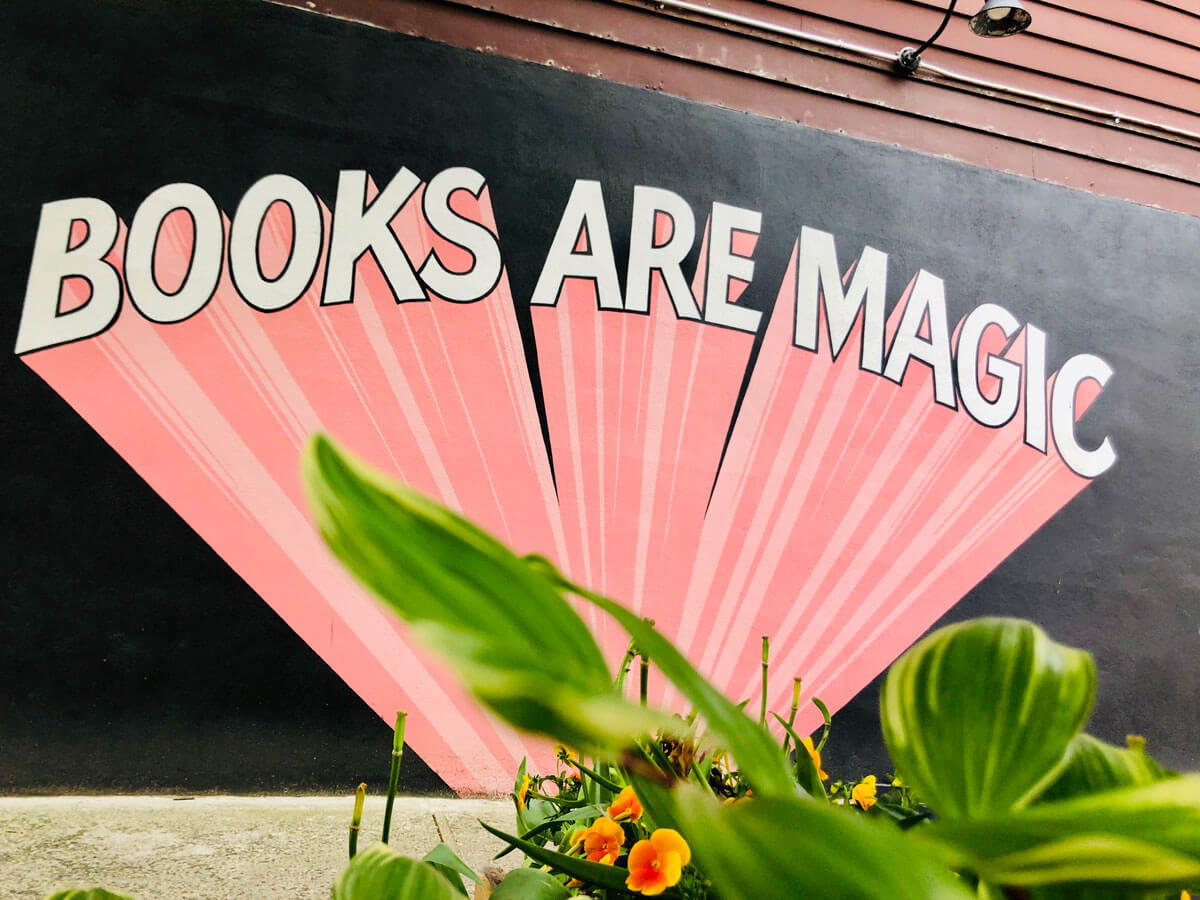 There are so many great independent bookstores in Brooklyn and one of the best ones is right here owned and started by novelist Emma Straub after her favorite local bookshop closed in this location.
Books Are Magic in Cobble Hill has made a name for itself not only as the neighborhood favorite spot, but one of the most beloved booksellers in the city. Selling everything from bestsellers to all different genres and rare books, Books Are Magic is a great place to visit if you're looking for your next read or want to see what a cool, independent book shop scene is like.
There are also events held here and the knowledgeable staff can help you pick out your next read! Don't miss the cute mural outside on the side of the building either!
New York Transit Museum
A fun museum in Brooklyn and one of the best things to do in BoCoCa and around Carroll Gardens in Brooklyn iis the New York Transit Museum.
Located at the decommissioned Court Street station, this space has been transformed into a transit museum celebrating the city's public transportation from its history to modern-day.
See vintage signs, subway cars, buses, exhibits, and more! There are not only subway cars on display but also buses that are from the different eras and decades of the city as early as 1907. There are even seasonal and temporary special exhibitions where you can ride in an old subway car at the museum.
Get your tickets here or get the New York Pass which gets you access to 100+ attractions, including this one, for up to 10 days or up to 45% off savings on normal admission prices all with this mobile pass! Admission $10 for adults, $5 for children, closed on Mondays.
EastVille Comedy
Calling all comedy lovers, this is the next best thing to do in Carroll Gardens if you're looking for laughs. Brooklyn comedy clubs may not be as famous as those in the Village, but we do have some great venues here including EastVille Comedy in Boerum Hill.
This venue has had shows featuring big names like Tracy Morgan, Amy Schumer, and Sarah Silverman to name a few as well as new emerging comedians in the comedy scene.
This is also a venue for other events and shows besides comedy. Unlike many other comedy clubs in the city, EastVille Comedy has no drink minimums, so if you're a non-drinker or want to pregame a bit you aren't obligated to spend a ton on drinks once you're inside the club.
Eat Pray Love House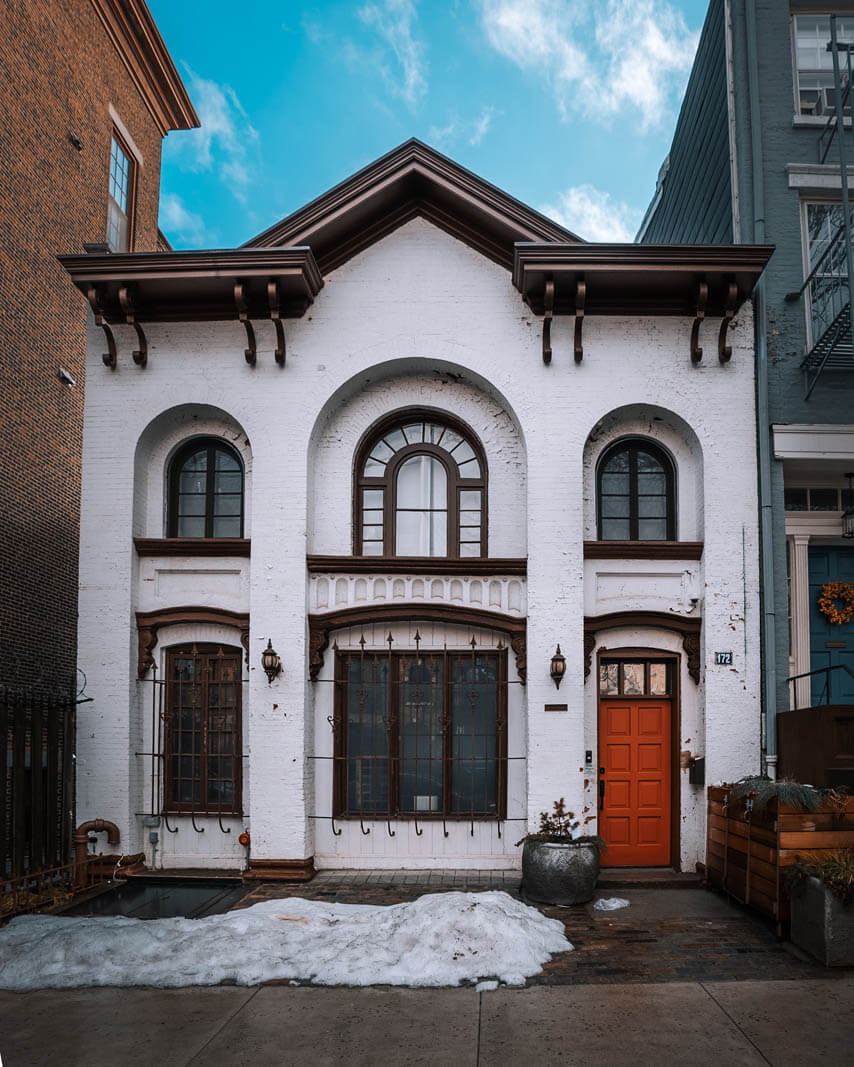 Are you a fan of finding filming locations or places that are featured in cinema? We have one of the most well-known filming locations in Brooklyn right here in Cobble Hill on 172 Pacific Street!
For fans of the movie Eat Pray Love featuring Julia Roberts, you can find her Brooklyn home in this gorgeous converted carriage house, some of the most prized real estate in the city.
This home's ties to Hollywood doesn't end with being a filming location though, in 2015 singer and actress Norah Jones purchased this amazing spot when it was listed on the market!
Tiny Doors of Dennett Place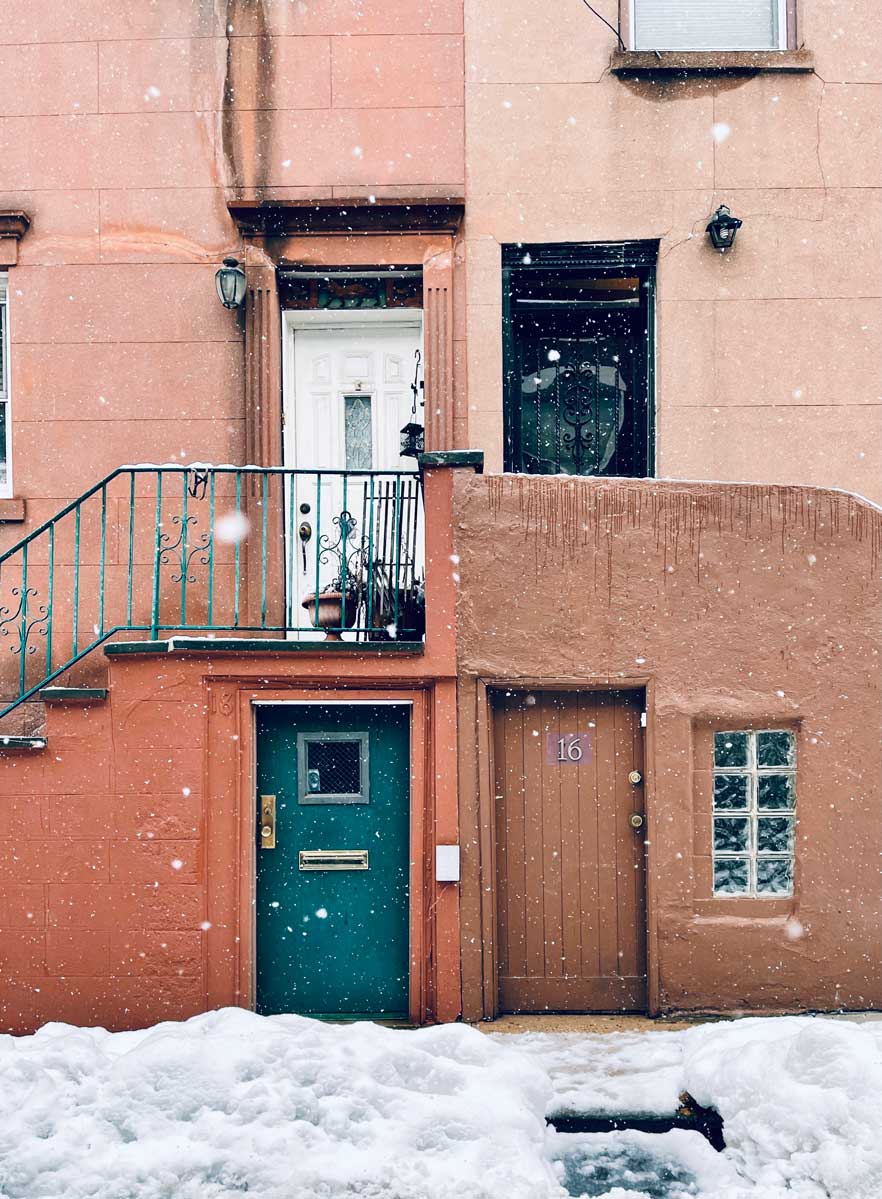 Another hidden gem and treasure for architecture lovers or admirers located on the edge of Gowanus and Carroll Gardens are the tiny doors of Dennett Place.
These tiny and mysterious doors of Dennett Place can be found on the ground floor of the homes that line this hidden lane in this historically Italian-American enclave also nicknamed the Cat's Alley.
The homes on Dennett Place are said to be where the workers lived who built the church up the street andthe mysterious small doors have other theories, one saying they were meant for easy coal storage, some say they were just less expensive, and some rumors were that people were just shorter.
We aren't sure which one is correct, but its fun to walk down here quickly checking out the unique tiny doors!
City Foundry
Looking for the coolest vintage finds and unique antiques for your home, office, or any space you're decorating? City Foundry has its curated collection of fine antiques and collectibles to decorate with at its Boerum Hill location and a new location at Industry City in Sunset Park.
I love browsing their current selection as it always seems like they have the best selection of the coolest items from yesteryear. However, you'll quickly notice that they do charge a hefty finder's fee for these unique finds, but it sort of makes sense when you see their collection of upscale antiques that have been a recognized source for architects, stylists, and designers looking for an impeccably curated selection of 20th-century furniture, lighting, art and artifacts presented in an unconventional manner according to their website.
This isn't your ordinary antique store, this is where antiques meet the design world.
Things to do NEARBY Carroll Gardens
Be sure to check out the neighboring neighborhoods and the great things to do near Carroll Gardens and BoCoCa.
Brooklyn Heights
Exploring this gorgeous area of Brooklyn isn't complete without walking and checking out all the best things to do in Brooklyn Heights which neighbors BoCoCa and is considered America's first suburb.
Don't miss the views of the Statue of Liberty, Governor's Island, Lower Manhattan, and the Brooklyn Bridge from the Brooklyn Heights Promenade and wander up and down the streets in this area which are some of the oldest brownstones and row houses in the city and perfect for anyone who is a lover of architecture.
Don't miss heading to Fulton Ferry Landing, the ferry service spot from Brooklyn to Manhattan that's been around since the 1600s where you can wander around the waterfront and scenic Brooklyn Bridge Park or continue on to walk the Brooklyn Bridge or explore the popular neighborhood of DUMBO.
Red Hook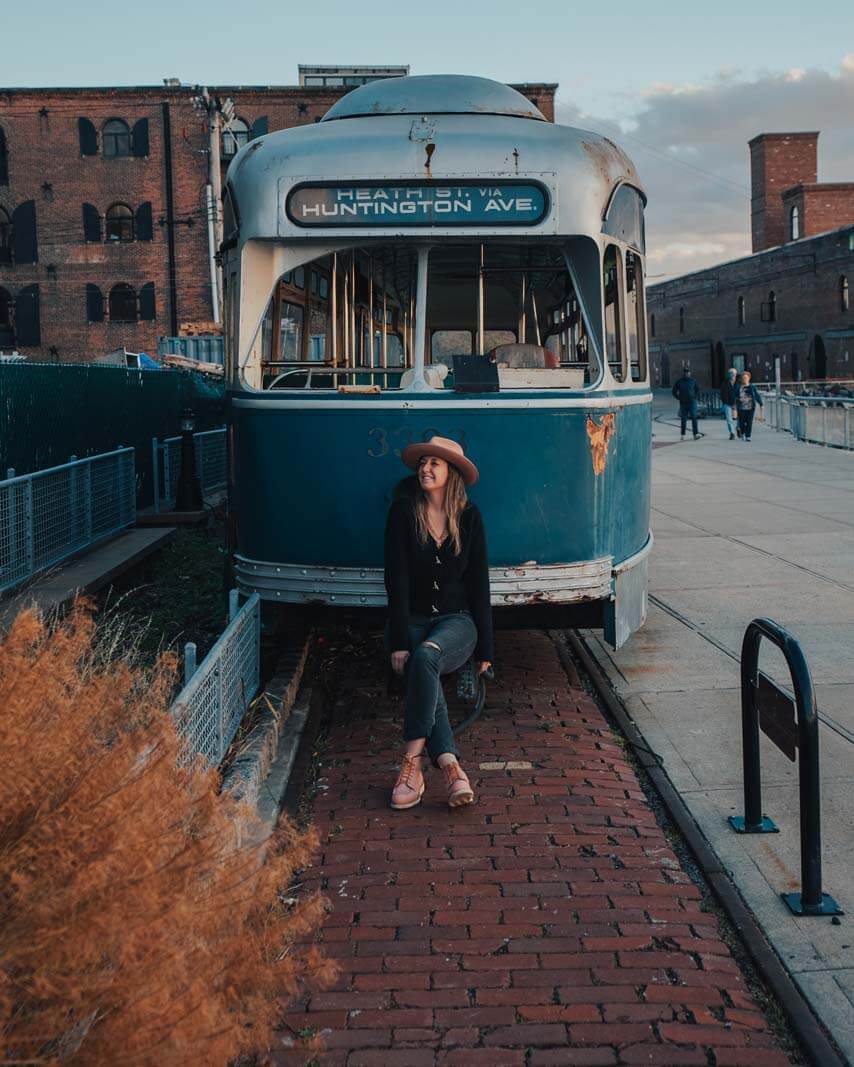 Another fun waterfront neighborhood and local's favorite area to explore are all the amazing things to do in Red Hook. Come here for the legendary Hometown BBQ or Brooklyn Crab for a meal, get amazing views of the Statue of Liberty from Louis Valentino Jr. Park and Pier, check out the ruins of a historic trolley on the waterfront, and shop at the legendary Fairway Market here.
Gowanus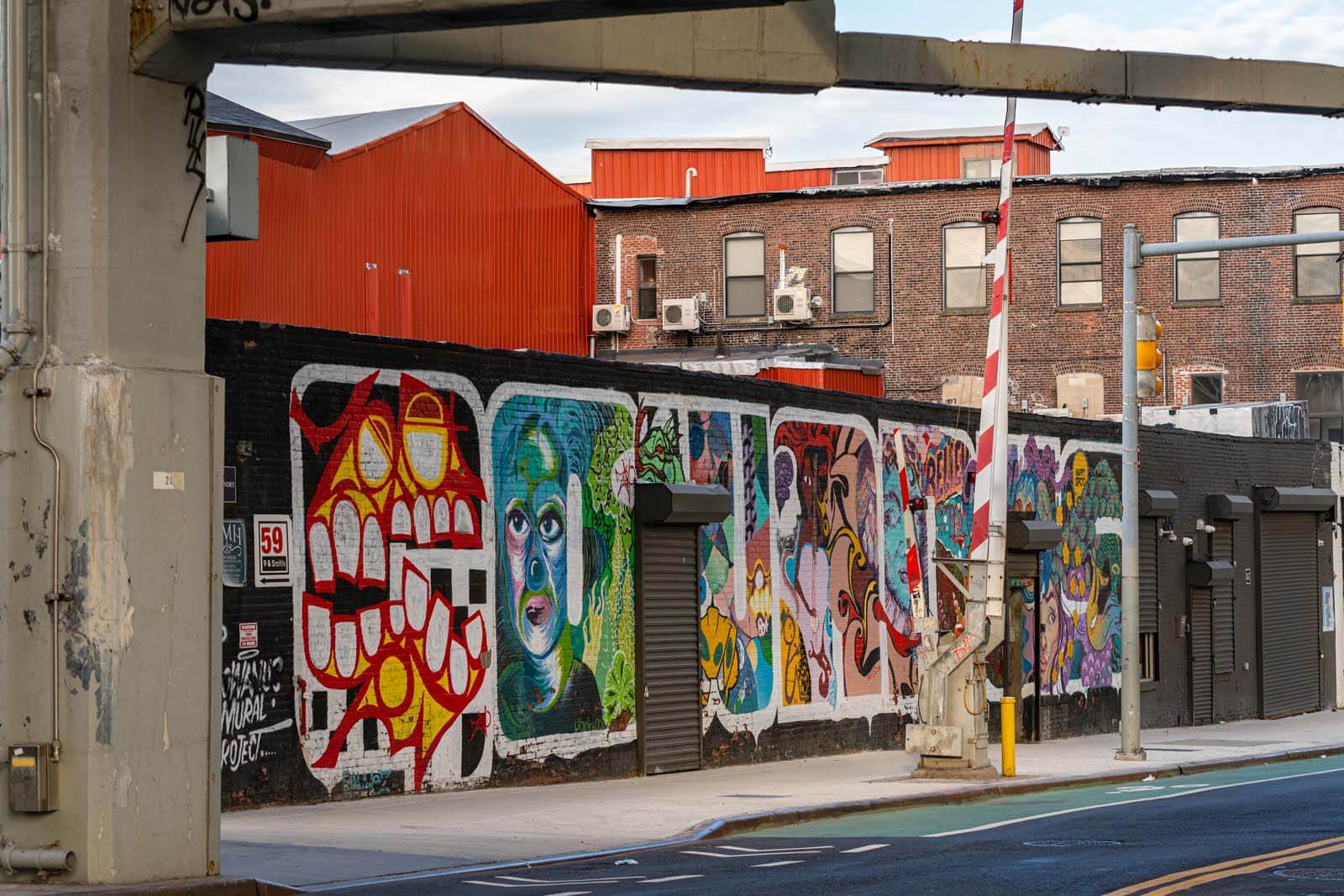 Gowanus is another fun neighborhood to explore separating Carroll Gardens in Brooklyn to the popular neighborhood Park Slope. This industrial neighborhood is teeming with activities too from great dining spots and drinking spots along with venues like The Bell House.
Climb the rock walls at Brooklyn Boulders, try ax throwing at Kick Axe Throwing, or play shuffleboard at the Royal Palms Shuffleboard Club for a few ideas of what to do here.
Getting to Carroll Gardens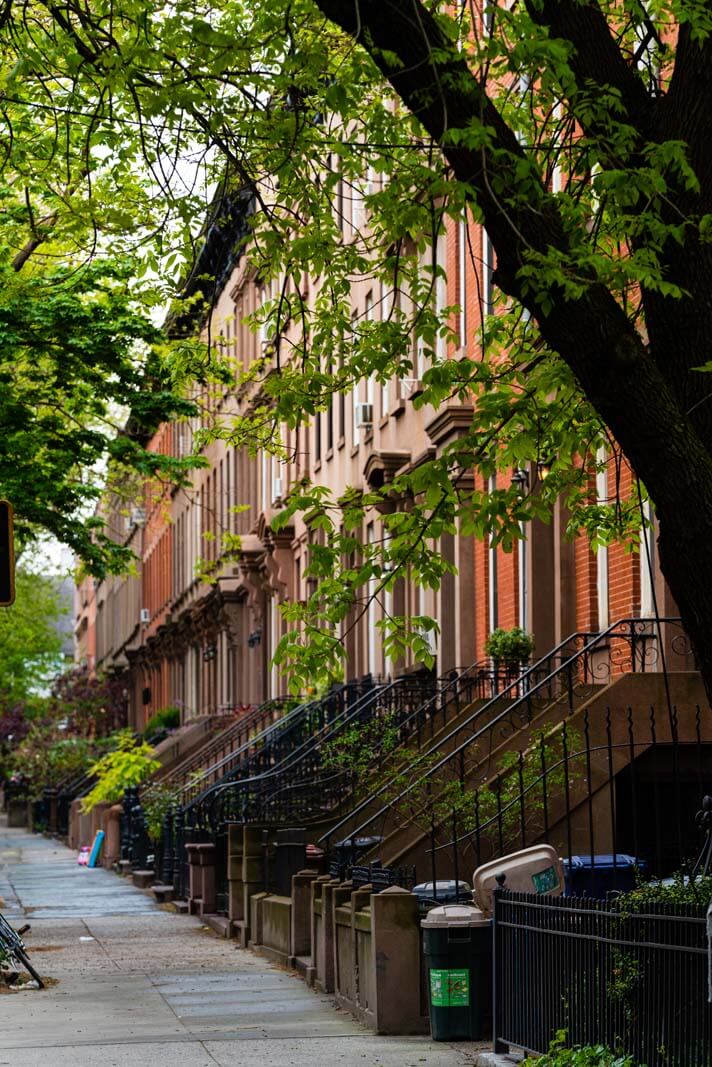 Getting around to all the best things in Carroll Gardens in Brooklyn couldn't be easier. Pretty much all there is to do in BoCoCa is a walkable distance, but if you want to cover a lot of ground quickly we recommend using the Citi Bike app to rent bicycles or alot of these spots we picked out.
Citi Bike is easy, simply download the app and enter your details. Then on the map in the app you can find your nearest docking station, there are a few throughout BoCoCa just a few blocks away from eachother.
For single rides you get the bike for 30 minutes, for a day pass or annual pass holders you get the bike for 45 minutes before having to re-dock.
When you're done, check the app for the nearest docking station with openings and return your bike.
The subway is another option. There are a few options throughout BoCoCa listed below:
Smith & 9th Street Station runs the F & G lines
Carroll Street Station runs the F & G lines
Bergen Street Station runs the F & G lines
Hoyt Schermerhorn Station runs the A, C, & G lines
Where to Stay in Carroll Gardens
One of the pros and cons of Carroll Gardens in Brooklyn and the BoCoCa neighborhoods is that its residential meaning there are few options for where to stay here unless you can snag a great Brooklyn Airbnb in one of the homes here. We recommend referring to our guide for where to stay in Brooklyn by neighborhood and budget to help you plan or pick one of these spots in the neighboring area.
New York Marriott at Brooklyn Bridge
A great place to stay near Carroll Gardens with a convenient location connected by just about every subway line making it easy to get to and from. This hotel option also has a rooftop with panoramic views of the city and a short walk to the entrance of the Brooklyn Bridge.
Book Now on Booking.com | Compare Prices for Later on Hotels.com | See Rates on Expedia.com
$$$ 1 Hotel Brooklyn Bridge
This hotel is the home to Harriet's Rooftop & Lounge, one of the best rooftop bars in DUMBO with one of the most stunning and spectacular views of the city and rooftop pool.
1 Hotel offers both Brooklyn and skyline views, which ultimately determine the cost of your stay. This is one of the finest properties and locations to stay in Brooklyn.
This 5-star hotel comes equipped with a bar/lounge, room service, complimentary wifi, and industrial-chic rooms.
Book Now on Booking.com | Compare Prices for Later on Hotels.com | See Rates on Expedia.com
$ The Tillary Hotel
The Tillary is located right between the action in Downtown Brooklyn and all the beauty in DUMBO and Brooklyn Heights which makes it a great location for exploring all the best things to do in Carroll Gardens and the nearby exciting neighborhoods as its not too far of a walk away. Enjoy your view of the Manhattan Bridge right outside your hotel.
The Tillary provides a café, a bar, and even an outdoor terrace. The Tillary also offers complimentary wifi, 24/7 from desk, and soundproof windows (which can be a huge help when staying in NYC) with stylish rooms offering designer toiletries and fine Italian linens.
Besides having incredible views, you can find a great lobby lounge and beer garden here for a fantastic spot to hang out steps away from your room.
There is parking on the property as well for an added fee.
Book Now on Booking.com | Compare Prices for Later on Hotels.com | See Rates on Expedia.com
---
Enjoyed this guide to all the best things to do in Carroll Gardens in Brooklyn and the BoCoCa area? Bookmark for later or share the love below on Pinterest!