Looking for the best things to do in Park Slope? I got you. One of the most amazing places to visit in Brooklyn and most desirable neighborhoods to live in NYC is the lovely Park Slope.
This gorgeous, albeit gentrified, bucolic neighborhood is famous for its beautiful brownstone-lined streets and a great place for families to live. You can find no shortage of gorgeous historic buildings, restaurants, shops, and activities all right here which is why it's also one of our favorite walks in Brooklyn!
Your Brooklyn Guide was started out of Park Slope, so this guide is a special one for us. Check out our picks for what to do in Park Slope and nearby for an amazing time.
But first, where is Park Slope, Brooklyn?
For purposes of this post about the best things to do in Park Slope, we are using the following guides as Park Slope which is located in South Brooklyn.
Park Slope is bounded by Prospect Park to the east, 4th Avenue to the west, Flatbush Avenue to the north, and Prospect Expressway to the south directions.
There are also technically what locals call North Slope, Center Slope, South Slope.
North Slope is the part of the neighborhood from Flatbush Avenue to Garfield Place.
Center Slope is the part of the neighborhood from 1st – 9th Streets.
South Slope is anything south of 10th Street.
To make things simple, we will just be referring to everything to do in Park Slope.
What to do in Park Slope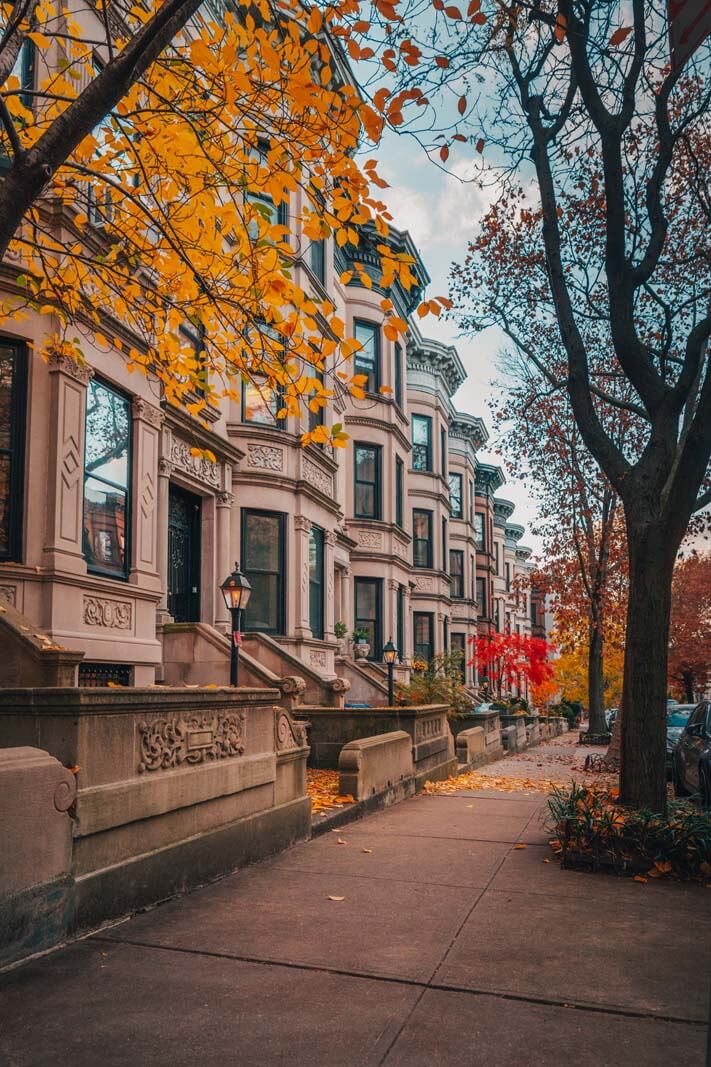 Read Next: 100+ Awesome Things to do in Brooklyn
Prospect Park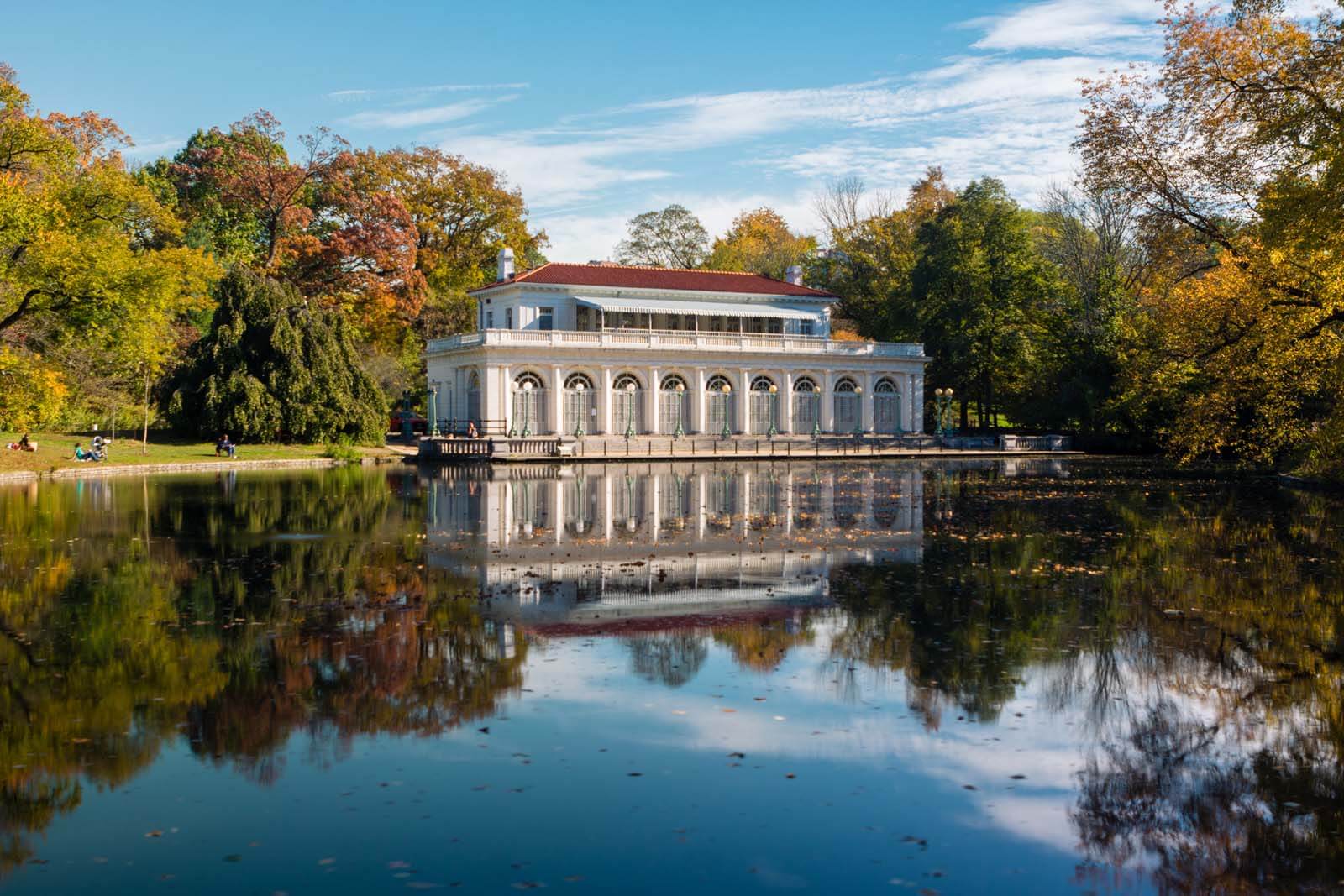 One of the most notable and popular things to do in Park Slope is visit the green oasis and Central Park of Brooklyn. Prospect Park is Brooklyn's green oasis and giant park that you could spend an entire day in with 586 acres of green space.
Whether you want to walk, run, bike, sunbathe or have a picnic, or even go on a waterfall hike through terrain that imitates the Adirondack landscape upstate – this is the place to do it.
Designed by the same creators of Central Park in Manhattan, Frederick Law Olmstead and Calvert Vaux, Prospect Park is the urban greenspace for your recreational activities as well as the location of the Prospect Park Zoo, Brooklyn Botanic Garden, Grand Army Plaza, Litchfield Villa, and the gorgeous Prospect Park Boathouse to name a few of the notable landmarks. Not to mention the ponds, bike paths, walking trails, waterfalls, historic tunnels, and even ice skating!
In the summer, things really get lively in Prospect Park as another one of the best things to do in Park Slope is come here for the free outdoor concerts or throw a party with your friends.
Technically, Prospect Park doesn't just belong to Park Slope, Prospect Park also borders other great Brooklyn neighborhoods to explore including Prospect Heights, Prospect Lefferts Gardens, Prospect Park South and Windsor Terrace.
And if you're visiting in the summer on the weekends, check the Smorgasburg schedule and enjoy the dozens of food trucks representing some of the best food in the city while you're in the park!
Not sure where to start? Check out all the best things to do in Prospect Park in our full guide and read up on the history of Prospect Park.
Stroll Down 5th Avenue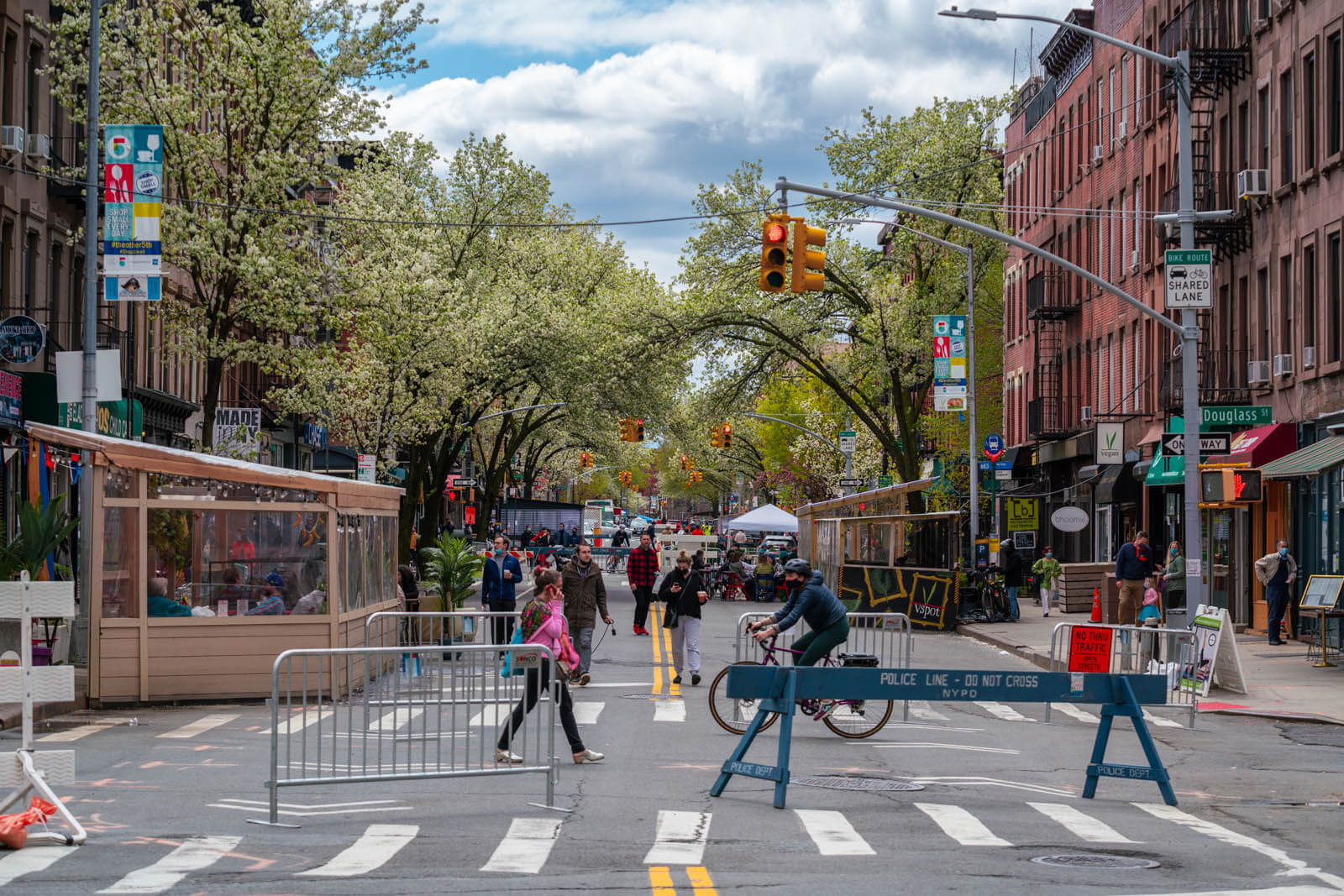 Another one of the more famous things to do in Park Slope that this neighborhood is famed for is 5th Avenue. Not to be confused with the famous 5th Avenue in Manhattan, Park Slope's 5th Avenue is also a hot shopping street and full of restaurants, boutiques, and some of the best Park Slope bars.
See our full guide to exploring 5th Avenue in Park Slope from the best shopping, dining, cafes, bars, and more! One awesome feature to 5th Avenue is when they do 'Open Streets' where they block off 5th Avenue to car traffic and all the restaurants move out onto the streets.
Some of our favorite shops on 5th Avenue:
Beacon's Closet – One of the best thrift stores in Park Slope and in Brooklyn as well as one of two locations in Brooklyn, full of deals on used designer clothes, shoes, and other items.
Not Just Chocolate – This is a designer chocolate shop that sells edible pieces of art. Their beautiful chocolate sculptures are fully edible even though they look like they are carved out of gold. With all kinds of animals and figures to choose from this makes the perfect gift or conversation piece at your next event.
Life Boutique Thrift – Another great thrift shop location (with a few others around the borough) where you can find awesome bargains on used furniture, clothing, accessories, and shoes from one of a kind pieces to designer items.
Fifth Avenue Record Shop – Looking for some classic vinyl? Look no further, you got your spot right here on 5th Avenue!Also, if you love vinyl, check out all the best record shops in Brooklyn!
Annie's Blue Ribbon General Store – This adorable shop sells all kinds of great gifts and small finds for yourself or a friend, family member, or even pet! Check out more amazing gift stores and boutiques in Brooklyn.
Lulu's Cuts & Toys – This place is too cute to be real! This whimsical little spot doubles as a kids barbershop and a toy store in one.
Bhoomki – This small, designer women's boutique features styles that are made of recycled or organic materials.
St. Hrouda – This small art-focused boutique doubles as an art gallery featuring local female artists and always has the best-curated collection of women's clothing and accessories.
Zula Wines & Spirits – A great wine shop owned by Amy Poehler!
Read Next: All the Best of Park Slope Shopping Guide
Some of our favorite eateries on 5th Avenue:
Haenyeo – This is one of the best places to eat in the neighborhood where chef Jenny Kwak brings an elevated version of Korean home cooking to Brooklyn. As someone who lived in Korea for a few years, this restaurant is the real deal.
Miriam – This Mediterranean restaurant is one of the more popular eateries in Park Slope serving up Israeli inspired food and is a great stop for brunch, be sure to order an extra side of hummus and try their shakshuka!
Naruto Ramen – A savory, tasty, and reasonably priced ramen bar that's perfect for a quick meal on a cold day, or any day really, save room for kaedama, the extra noodles at the end to soak up the rest of your delectable broth.
Calexico – A lively Mexi-Cali restaurant serving up giant burritos, tacos, and all other tasty meals plus Taco Tuesday specials. I personally love their carne asada burrito with crunch tortilla crisps inside!
South Slope Eatery – A fun little brunch spot, but open all day, serving up healthy fare in a cute ambiance.
Buttermilk Bakery – Looking for a sweet or a pastry? This lovely little bakery became so popular that it now has two locations in Park Slope, check out the one on 5th Avenue!
al di la Trattoria – This northern Italian restaurant is one of the more popular things to do in Park Slope with foodies, see what the fuss is about but make sure you make a reservation or you might be waiting awhile!
Sip N Play – This game board cafe has treats, eats, and drinks all while you play board games!
The VSPOT – Looking for the best vegan restaurants in Brooklyn? This Park Slope eatery serves up Latin inspired plant-based meals and is gluten-free and Kosher friendly!
Homemade Taqueria Park Slope – this delicious Mexican eatery now has a location here in Park Slope after starting in Long Island. This is a great brunch-through dinner spot featuring mouthwatering dishes like chilaquiles, birria tacos, burritos, entrees, and more alongside their homemade salsa.
Stroll down 7th Avenue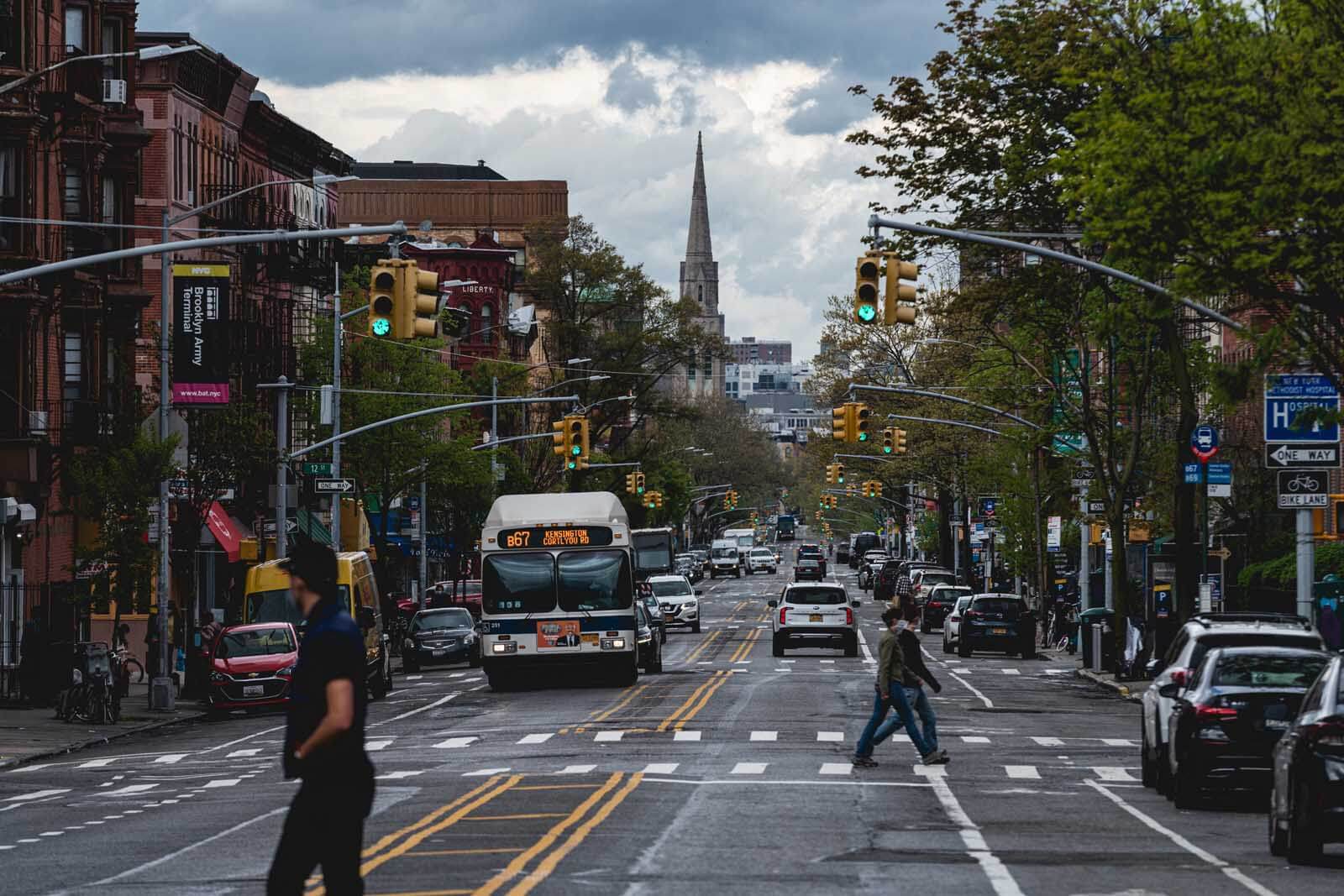 Another idea for what to do in Park Slope if you're looking for a leisurely stroll is to walk up and down 7th Avenue. This is another main thoroughfare of the Park Slope neighborhood dotted with eateries, shops, and cafes – just a little quieter than 5th Avenue.
7th Avenue is beautiful, you'll see the quintessential brownstone-lined streets, shops, and of course all those magnificent churches.
You'll also find one of the more forgotten and hidden things to do in Park Slope, check out the site of the 1960s Park Slope plane crash where if you check closely you can still see traces of where this plane hit and crashed making it one of the most deadly accidents of American aviation of its time at the corner of Sterling Place and 7th Avenue.
We recommend trying out some of the amazing eateries along 7th Avenue as well.
Here are some of our favorite eateries on 7th Avenue:
Winner – Home of the best sandwiches in Park Slope – and maybe one of the best in Brooklyn, at least in our opinion. Stop by this casual, take out eatery for one of their delicious sandwiches on their fresh baguettes and see why this spot has a cult like following and sells out of sandwiches daily.
Cafe Grumpy – Not quite a place to eat but worth mentioning is this popular coffee spot in Park Slope. There's no seating, so grab one of their house-roasted brews and take it to go as you explore more things to do in Park Slope.
Sushi Katsuei – A small sushi spot famous for its omakase menu and amazing sushi rolls prepared in front of you by your sushi chef.
Fonda – The original spot for this popular restaurant that's made it's way to the East Village and Chelsea. Fonda serves up incredible Mexican fare and unique signature margaritas.
Bagel Hole – One of the best spots in the city for a bagel is right here in Park Slope. Stop by for a quick bite and don't miss one of the best New York City delicacies, bagels! Also, read up on the best bagels in Brooklyn, many of which are here in Park Slope!
Ha Noi – A popular little Vietnamese spot known for its great prices and amazing pho and other Vietnamese dishes and appetizers.
Danbo Ramen- Take it from someone who's been to Japan and ate copious amounts of ramen on multiple trips, this is one of the best ramen houses in all of the city serving up Fukuoka Hakata ramen in tonkatsu broth. This is one of their few locations located in the world outside of Japan.
Pasta Louise – Do yourself a favor and come here for lunch or dinner to try one of their homemade pasta dishes and top it off with freshly made ricotta or burrata! They have a gorgeous, romantic outdoor setup and an intimate patio area plus you can buy freshly made pasta (made on-site) here to take home to your kitchen.
Here are some of our favorite shops on 7th Avenue:
Leroy's Place – This quirky gift store and art gallery is a fun stop on 7th Avenue that transports you into the whimsical world of monster puppets and art, some of which are interactive! This stop is fun for all ages and you'll be tempted to get a fun framed piece of art from this world of whimsy and hidden gem in Park Slope.
Tarzian West – Another great shop for anything related to your kitchen on 7th Ave. You can find all sorts of home goods and kitchen accessories here whether you're upgrading your own kitchenware or looking for the perfect gift.
Sterling Place – A great shop if you're looking for unique home furnishings or the perfect small gift for you or a friend.
Min-K – One of the cutest boutiques in Park Slope with unique clothing pieces and accessories for women and children.
Brooklyn Superhero Supply Store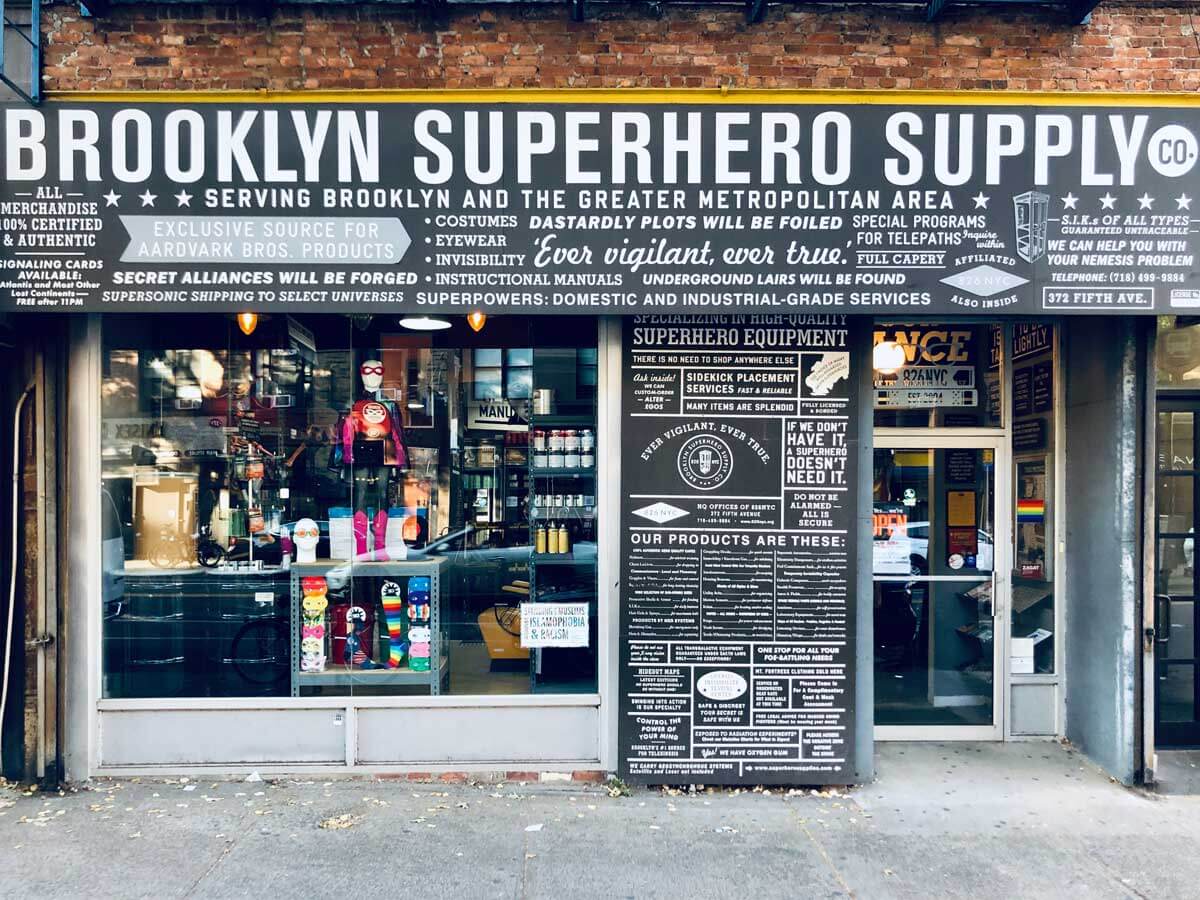 Technically on 5th Avenue but such a fun thing to do in Park Slope we decided it's worth mentioning on its own. Calling all superheroes and people who have a sense of wonder, The Brooklyn Superhero Supply Store is a quirky shop selling superhero capes, masks, and supplies!
What kind of supplies you might wonder? Think cans full with the speed of light, jars of antimatter, and canisters of invisibility!
Spoiler alert! These novelty items aren't real, but they do make a fun gift for that superhero of a person in your life who needs a little extra encouragement.
What makes this an even more unique thing to do in Park Slope is that the Brooklyn Superhero Supply Store is actually a front for the 826NYC Foundation, a non-profit organization that provides after school tutoring and workshops for struggling students and youth. From helping non-native speaking children learn English to tutoring on any subject.
So if you're looking for what to do in Park Slope to give back, you can make a purchase here to help fund this cool organization.
Old Stone House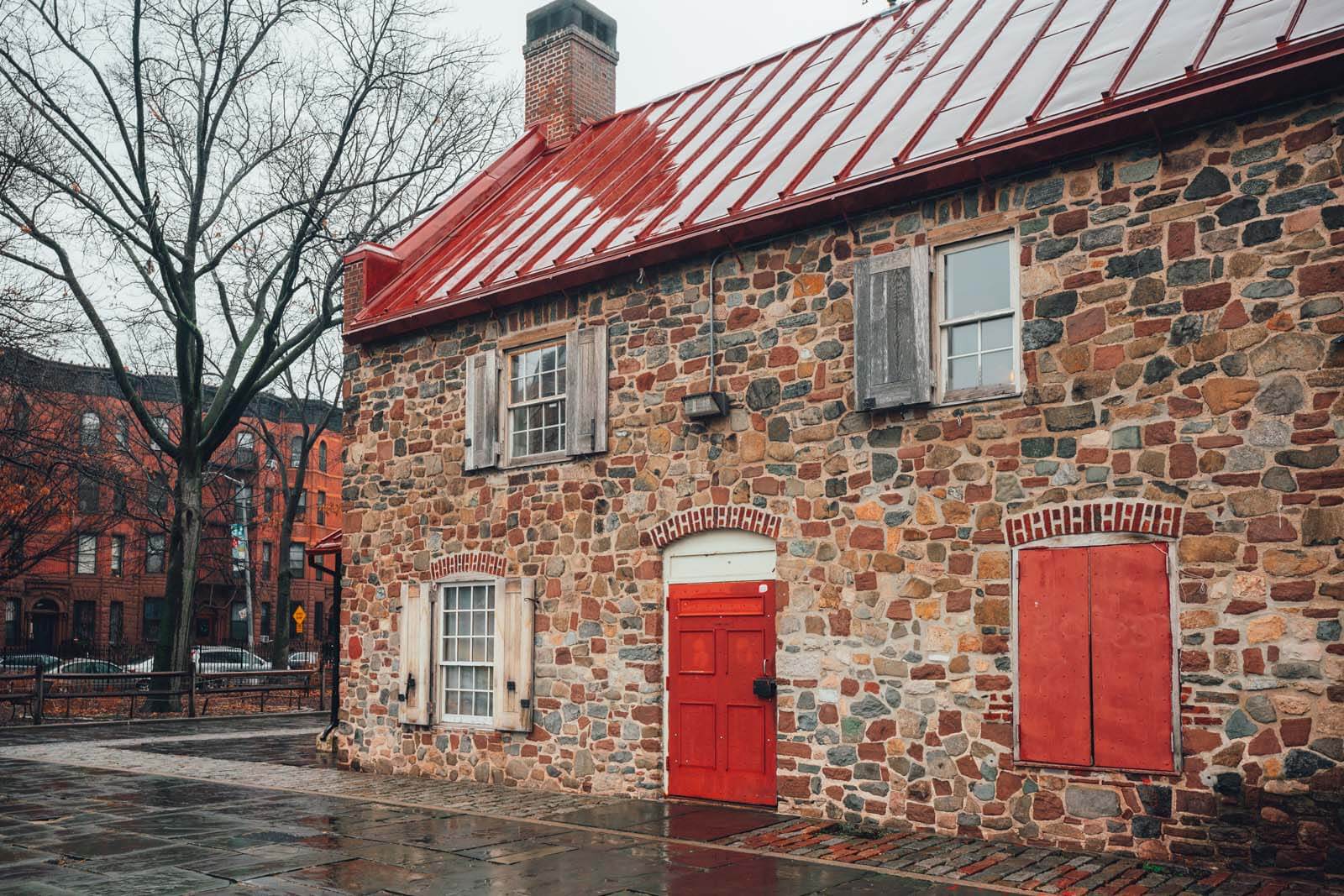 This is what to do in Park Slope if you're a history buff. Located right off of 5th Avenue on the border of the Park Slope and Gowanus neighborhoods is the historic landmark, Old Stone House in Washington Park.
The Old Stone House is a National Register of Historic Places monument and dates back to 1699. The Old Stone House has undergone several restorations, but it was originally a Dutch stone farmhouse owned by Dutch immigrants who farmed the land here and harvested oysters.
The Old Stone House was an integral part of the famous Battle of Brooklyn known officially as the 1776 Battle of Long Island. This was the largest fight in the Revolutionary War on August 27, 1776.
The Old Stone House was the location where the Americans led and commanded the fight against the British and General Charles Cornwallis where the Americans would lose and the British had a victory.
This was the fight that helped the British occupy Brooklyn and Manhattan for seven years. However, during the infamous Battle of Brooklyn George Washington and his troops escaped the defeat to the British to later fight again and win the war.
Also, in more recent history and pop culture, the Old Stone House was used as a clubhouse for what we know today as the Brooklyn Dodgers.
You can visit The Old Stone House on Fridays 3-6 pm, Saturdays & Sundays from 11 am – 4 pm, or by appointment arranged in advance. There are interactive and educational exhibits inside making it one of the best things to do in Park Slope if you want to learn a bit about the Revolutionary War and history that took place here to shape our country.
Green-Wood Cemetery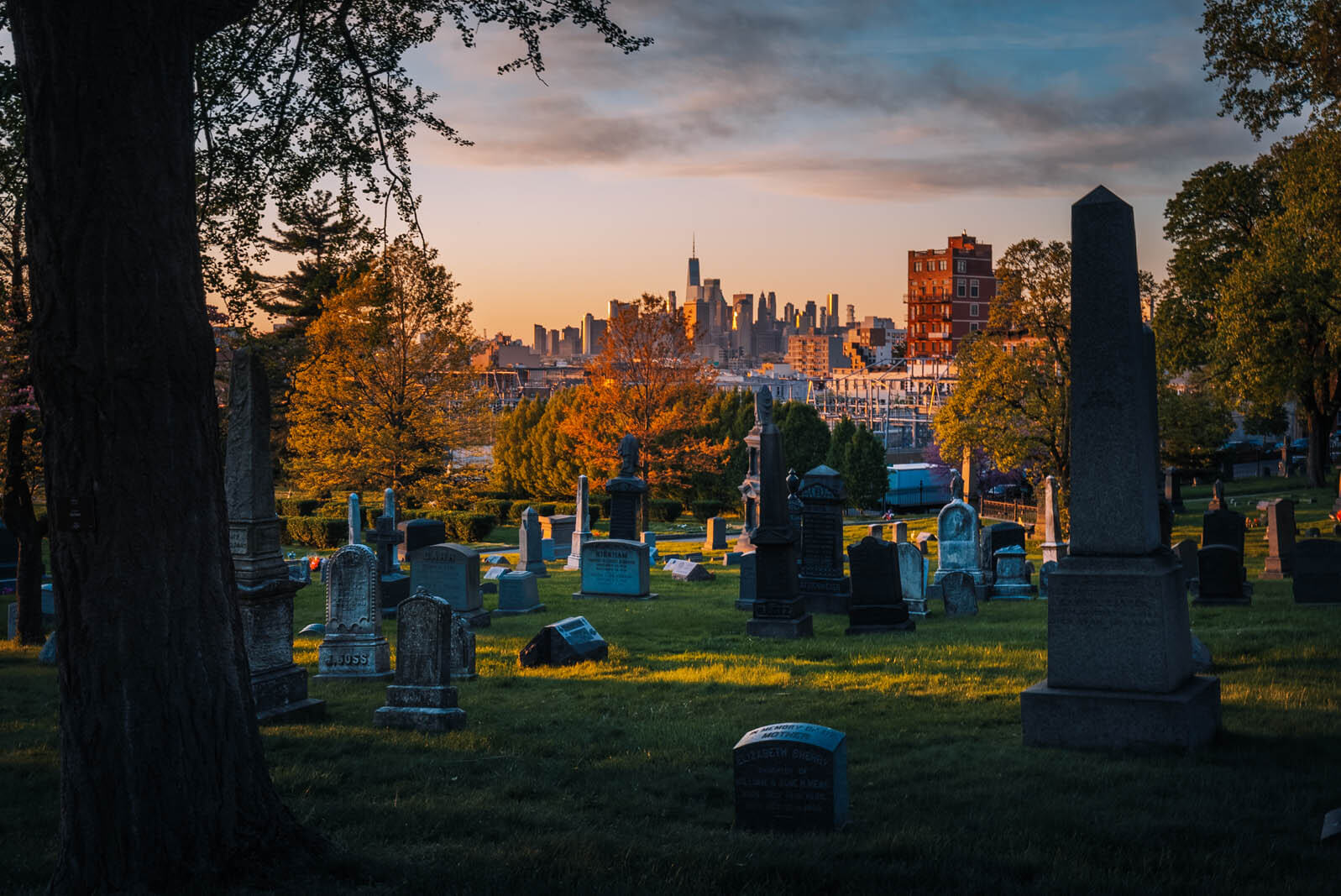 One of the more unusual green spaces in Brooklyn and things to do in Park Slope (more South Slope and closer to Sunset Park) is Green-Wood Cemetery, a massive cemetery that's one of the most hauntingly beautiful places to visit in the city.
Green-Wood Cemetery is listed as a National Register of Historic Places and a National Historic Landmark and home to gorgeous architecture including famous monuments, mausoleums, chapels, and gates.
Explore through the massive cemetery's winding pathways passing by gravestones of famous figures from war heroes to mobsters and other notable people including the final resting place of artist Jean-Michel Basquiat.
Green-Wood Cemetery was actually built in 1838 as a rural cemetery, believe it or not. The city developed too rapidly and Green-Wood was built to help create more space for remains as the others were quickly filling. This graveyard became popular quickly and was often called Brooklyn's first public park as Prospect Park wasn't created quite yet. During the Victorian era people would come here and treat the cemetery like a park.
It became so popular that it inspired the creation to design Central Park, and then Prospect Park.
We highly recommend joining one of the guided group tours or guided trolley tours which takes you through some of the highlights of the cemetery. They occasionally do special events, like the catacombs tour or even movies in the cemetery with Rooftop Films – so be sure to check out their events page before visiting.
I really love Green-Wood Cemetery and could go on about all that there is to do and see here, especially how breathtaking the scenes change throughout the seasons – this is definitely one of the best under-the-radar things to do in Park Slope if you're not a local!
The Main Entrance on 5th Ave & 25th Street is open daily.
Nitehawk Cinema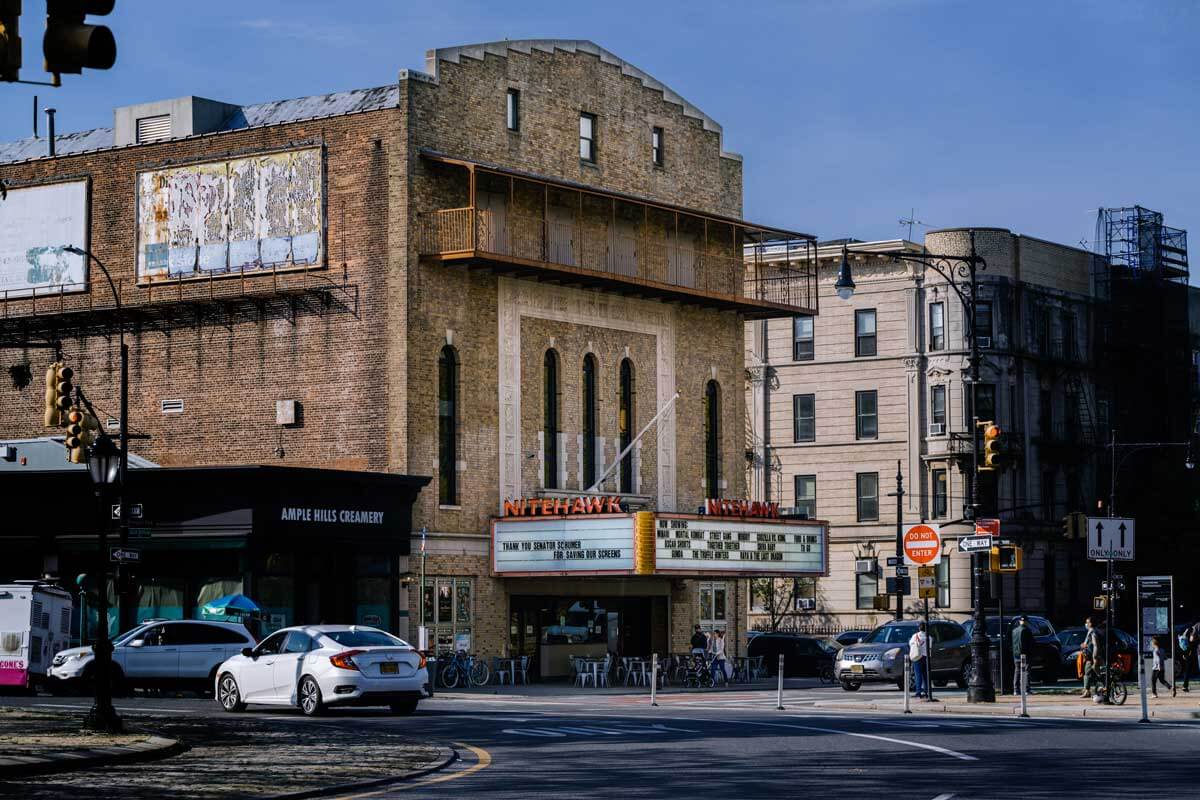 One thing we love about Brooklyn is the independent businesses that are thriving. One great example of that and our next pick for things to do in Park Slope for entertainment is catching a flick at Nitehawk Cinema, one of our favorite Brooklyn movie theaters.
This independent cinema is what we think the movie experience was more like in the golden age. Sit back and relax while watching a film and order a meal or a cocktail while you're enjoying the show.
This was the first movie theater in New York to get a liquor license and first in the city to offer dining while you watch the movie. They even have special events and a weekend brunch for any weekend matinee movie goers!
This is the second location for Nitehawk Cinema, the first being in Williamsburg. The Park Slope location is right along Prospect Park in a beautiful landmark Art Deco building. The concept of a boutique cinema experience is pretty rad, and we also love supporting independent theaters.
This is definitely what to do in Park Slope for anyone who loves a good movie experience.
Check out the Montauk Club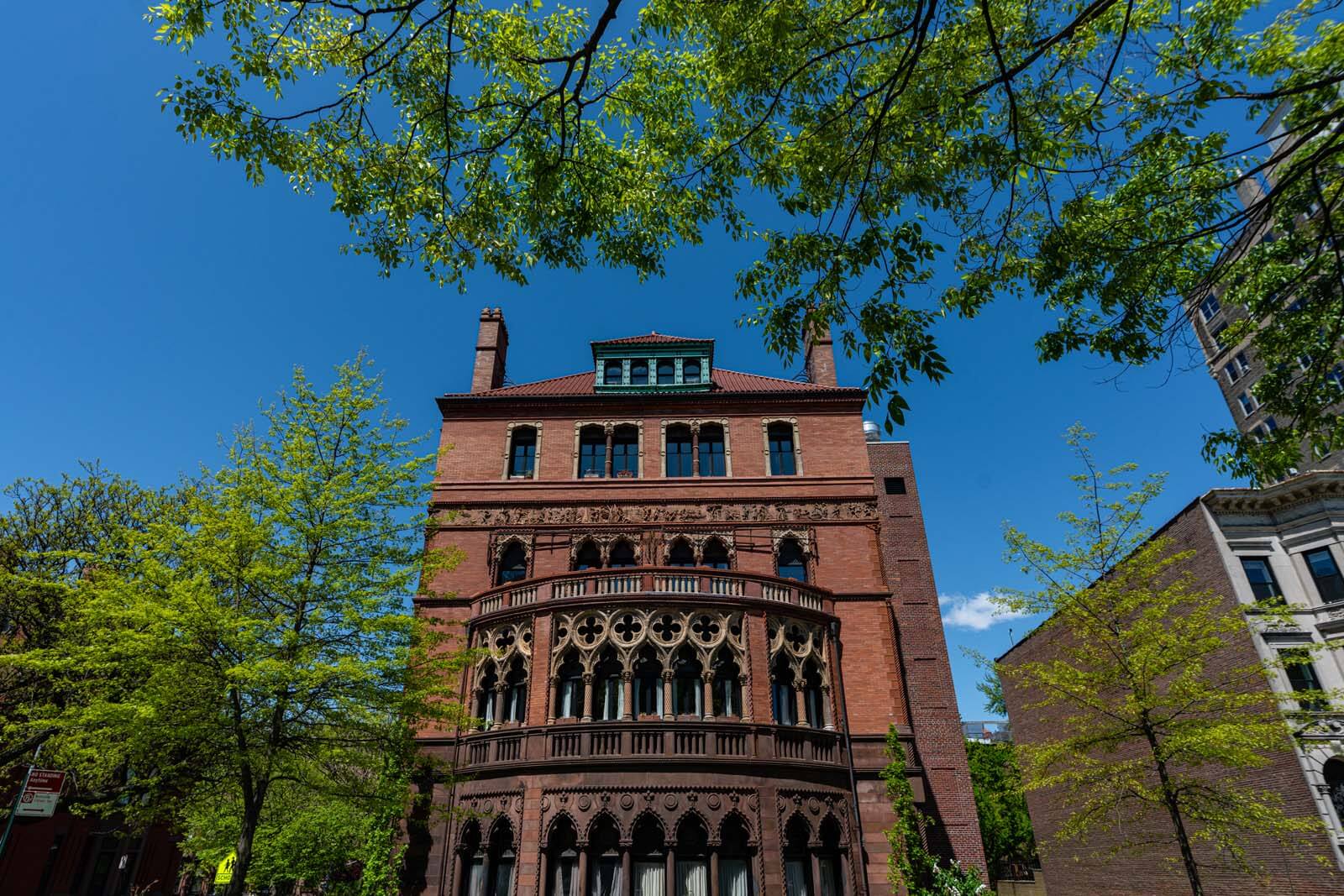 Another cool thing to do in Park Slope is check out the unique venue and social club, the Montauk Club right by Grand Army Plaza and Prospect Park.
This amazing social club dates back to 1889 and it started as an exclusive men's social club for the elite. Today, the Montauk Club is still a social club, now open to everyone, used as a venue for various events in this one-of-a-kind Venetian Gothic-style building designed by Francis Kimball.
This is also a great spot to host your own event or you can opt to join one of the events on their calendar from Book Club to 2 for 1 happy hour specials. But you'll need to be a member or know a member! If you aren't you can still enjoy the beauty from the exterior like we have so many times.
If you're a fan of the HBO series Boardwalk Empire, they filmed scenes of the series right here in Brooklyn's Montauk Club!
Union Hall
If you're looking for more entertainment options and things to do in Park Slope, Union Hall is another great venue located in this Brooklyn neighborhood. Union Hall is an entertainment venue with all kinds of fun things going on. Check out the lower level of Union Hall where you can find a venue for live music, dance floor, karaoke nights, and comedy shows.
In the upper level of Union Hall, there's a full bar with two bocce ball courts that's the perfect hangout spot. During the warmer season, there's an outdoor bar and area to also hang out.
Hungry? There's also food, so this is what to do in Park Slope if you're looking for a fun night out. Check out their website for their latest events. And, if you want to throw your own party you can rent out the space.
Be sure to check out their current or upcoming events on their website to plan your visit!
Explore all the Murals of Park Slope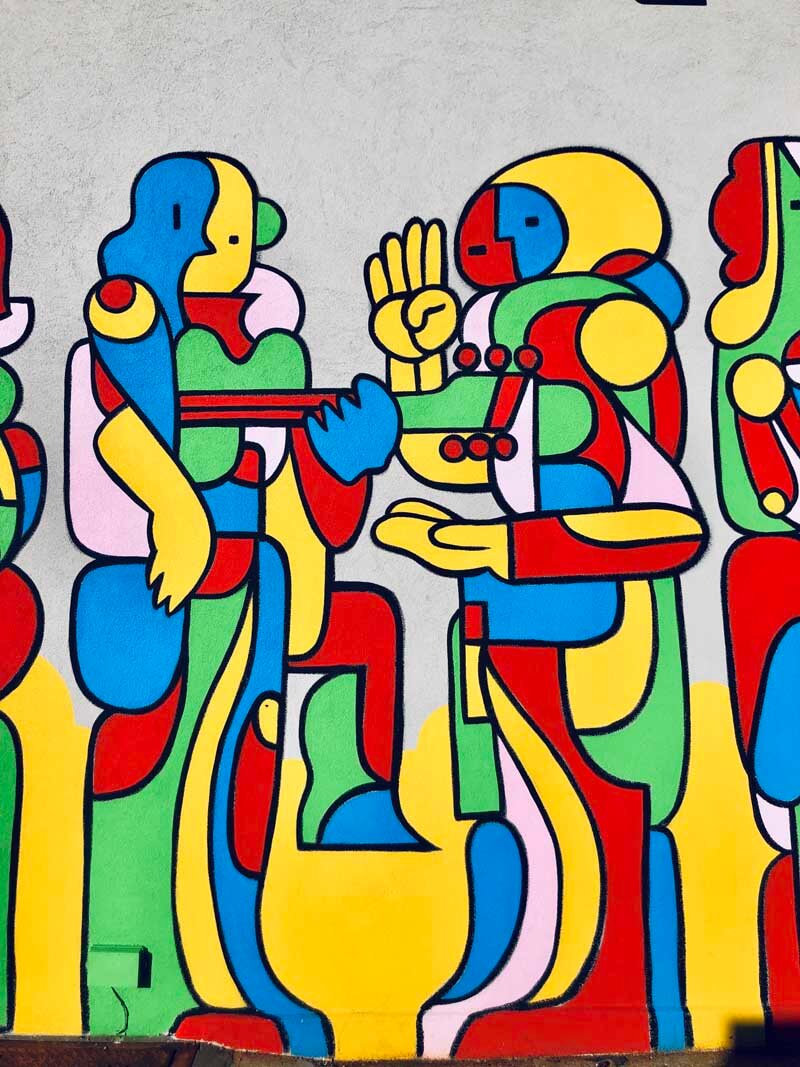 One of our favorite things to do in Park Slope while wandering around the streets is discovering the new murals and street art that seems to be continuously pop up and disappear. E
Businesses continue to add a splash of color or piece of public art to the side of the buildings and sometimes you see new ones if you take a walk after dark when businesses are closed and have a mural over their door.
There really isn't a concrete guide to the best murals of Park Slope, but they are scattered about here and there. We love the white rose mural by artist Jenna Morrello on the corner of 11th Street and 5th Avenue at Park Slope Laser Aesthetic Center.
Find any good murals in Park Slope? Share them with us! We'd love to add them to our list!
Read Next: The Best Instagram Spots in Brooklyn
Interference Archive
One of the cool, independently run things to do in Park Slope is the Interference Archive. This community-run library, gallery, and archive has a collection of historical information and artifacts from activism and social movements throughout time.
This educational experience began in a home with a private collection of social movement memorabilia that even Ph.D. students would come to study.
The owners of the Interference Archive were invited to put their collection on public display as a part of an exhibit at the Exit Art Gallery in Manhattan which helped turn a small independent collection into it's own museum and education center on activism and social movements.
The Interference Archive is almost completely funded on donations, which are appreciated, but not expected when you visit as they don't have a set admission. Check out the collection which features pieces and artifacts from all over the world.
Open on Thursdays through Sundays.
Check out more amazing museums in Brooklyn in our full guide.
Barbes
Another awesome thing to do in Park Slope and neighborhood institution if you're looking for nightlife. Barbes is a cozy French bar and venue for live music performances. They are most notably famous for their diverse and eclectic live performances in their small space back behind their bar.
In the front of Barbes you can find a full bar for drinks pre or post performance in this intimate, lively spot for music. You can find anything from indie rock, jazz, to music genres you may never knew existed.
Barbes is run by two French musicians who are long-time residents to Brooklyn and call themselves a neighborhood community center and gathering place.
Besides being a popular small music venue, you can also catch public readings and film screenings here from time to time, be sure to check out their events page to see what's upcoming before your visit.
If you're looking to try new things or experience something different, check out one of their live performances or showings here.
More Amazing Food & Drinking Options
One of the best things to do in Park Slope is eat, eat, and eat some more. Although we covered a few places already exclusively located on 5th & 7th Avenues, there are still tons of great dining options scattered throughout the neighborhood and we do have an entire guide dedicated to the best Park Slope restaurants.
Here are more great options and what to do in Park Slope if you're a foodie, plus check out our guide to the best brunch in Park Slope for more great ideas!
Winner – Seriously, I travel back to Park Slope just have a sandwich from Winner. On the weekends the line wraps around the block – so if you can visit on a weekday for lunch that's your best bet. The cubano would be my number 1 recommendation to try here.
Miriam – Popular for brunch but great any meal of the day are the dishes inspired by the flavors of the Mediterranean and Tel Aviv. Their shakshuka and fresh hummus are top-notch paired with sangria or any of their specialty cocktails.
Pasta Louise – A fresh pasta food paradise, Pasta Louise is taking the neighborhood by storm as during 2020 the owner was selling freshly made pasta daily from her stoop which was so wildly successful she was able to open a restaurant on 7th Ave serving mouthwatering freshly made Italian dishes.
Miti Miti – This modern Mexican restaurant is always buzzing and has a great location on 5th Ave near Barclays. Don't miss out in trying one of their incredible cocktails either.
Danbo Ramen – As someone who loves a good bowl of Japanese ramen, you can't get much better or a more authentic bowl of ramen than at Danbo, a Japanese chain of restaurants with one location on 7th Ave.
Bagel Pub – One of our favorite spots for bagels and a coffee, especially their cold brew draft is the Bagel Pub on 5th Avenue. This bagel stop is a staple to the neighborhood and our favorite spot for a classic bagel with cream cheese plus these are some of the best bagels in NYC!
Shelsky's of Brooklyn – Another bagel spot that's actually quite famous is Shelsky's of Brooklyn on the corner of 4th Ave and 9th Street. Their staples are their lox or smoked fish bagels and their unique Sichuan peppercorn flavor cream cheese. This is one of the most iconic places to eat in Brooklyn too!
Wangs – This Korean fried chicken joint is the perfect place to get your true KFC fix (Korean Fried Chicken), as someone who lived in Seoul for nearly 3 years, I can testify that their fried chicken is legit, be sure to get the Wangs hot sauce too! This is more of a take out place, order to go and head over a few blocks towards the Old Stone House and Washington Park to sit and eat.
Chela – Delicious Mexican fare located on 5th Avenue including some killer tacos that you can pair with tequila or mezcal cocktails.
Read Next: 15 Cozy Park Slope Cafes
Visit Obama's Former Park Slope Brownstone
One of the more unique things to do in Park Slope and is actually featured on our favorite hidden gems in Brooklyn is the former brownstone that Barack Obama lived in right here in Park Slope.
Situated near Prospect Park in one of the most coveted locations not only in the city but in the neighborhood, is the former townhouse where President Barack Obama lived in the mid-1980s with his then-time girlfriend on the top floor (3rd floor) during his post-Columbia days (and pre-Michelle days).
This historic brownstone dates to 1903 and since the time of Obama's time living here the house has been turned from a multi-family rental unit to a single-family home in 1994 that sold in 2017 for $4.3 million.
This can be found at 640 2nd St.
Puppet Works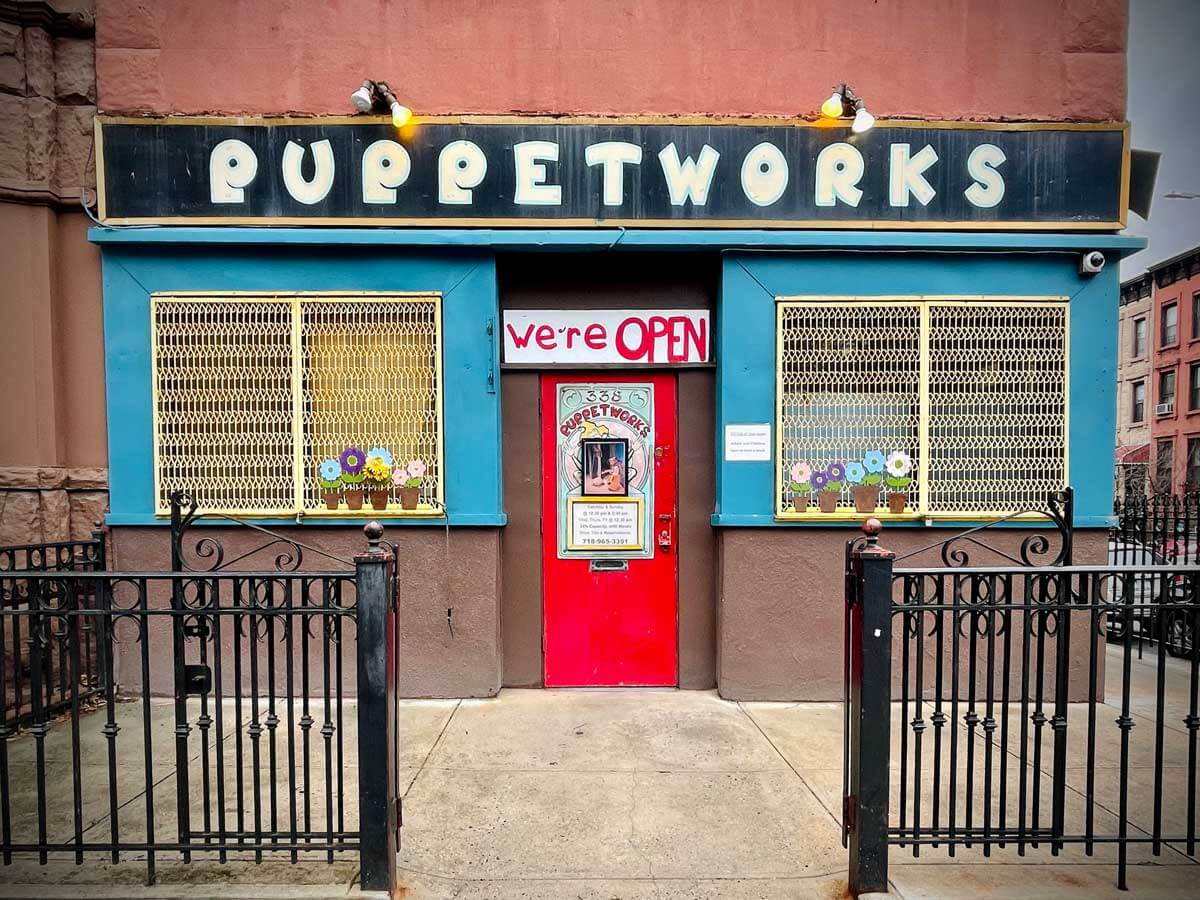 Looking for things to do in Park Slope with kids? Check out Puppet Works, a Park Slope institution that features marionette puppet shows that have been taking place in this location since 1980 by professional puppeteer Nicolas Coppola who was first inspired by a puppet performance as a third-grader at PS 200 right here in Brooklyn.
The master puppeteer, Coppola has won several awards and received much recognition over his career and Puppet Works still offers Puppet Shows weekly to the public along with frequent shows that are put on for the local schools, just like when he was young.
We recommend planning a visit ahead of time as their shows are not as regular as they once were so you can ensure you catch a show or reserve a group show or private party. Check out their website for upcoming performances as well as ways you can help support their cultural and artistic work.
For more kid-friendly activities, check out our guide to all the best things to do in Brooklyn with kids!
Ginger's Bar
Another local institution in Park Slope is Ginger's Bar, located on 5th Avenue, a popular lesbian bar that is one of the last remaining businesses (& lesbian bars – there are actually only 3 lesbian bars left in NYC and 21 in the entire country according to BK Mag) around from the 1980s and 90s of when the neighborhood was a known community and haven for lesbians and the queer community.
Ginger's is a laid-back bar, that's more than a bar – with a pool table offering up drinks and a welcoming environment not to mention pop-up events and even host to local artisan craft markets.
Things to do Nearby Park Slope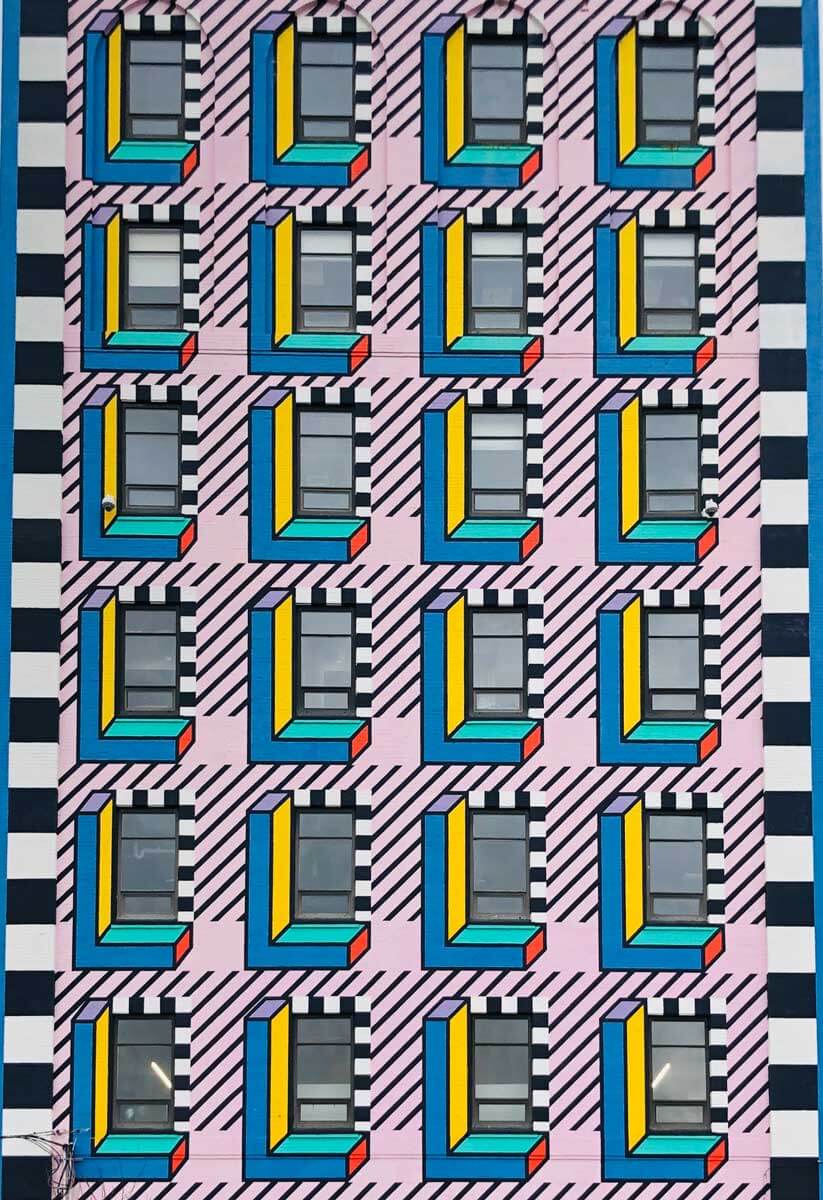 While there are alot of amazing things to do in Park Slope, there are also amazing things to do in the nearby neighborhoods we thought were worth mentioning!
Industry City
Located nearby, another one of our top picks for what to do in Park Slope is visit nearby Sunset Park where you can find Industry City. Industry City is the result when artists and creatives get ahold of a decaying industrial manufacturing complex.
Here you can find a mecca of art, murals, shopping, eating, drinking, and playing! Industry City is one of the newish to Brooklyn and rapidly expanding and growing in popularity!
This space is a warehouse complex that houses incredible places to eat from the Japan Village, a market place for all types of Japanese food and even a grocery store, to a food court and restaurants ranging from BBQ to Korean, bars, coworking spaces, artisan workshops and boutiques, and art installations.
We love the art installations and murals they have commissioned out to artists from all over the world, from small spaces outdoors and indoors to giant paintings covering the entire building like the vibrant colorful mural by artist Camille Walala's piece.
In the warmer months you can hang out in their outdoor spaces which are just as jaw dropping as the rest of the place. There's something for everyone here.
Gowanus
Neighboring Park Slope is the neighborhood of Gowanus where you can find more amazing food, shopping, bars, cafes, and their own version of everything to do in Park Slope.
We recommend checking out our guide to all the best things to do in Gowanus or these recommendations: grabbing a beer at Three's Brewing, head to the Royal Palms Shuffleboard Club for more drinks and games, head to the Bell House for events like comedy shows, grab a scoop at Ample Hills Creamery, chuck axes with your friends at Kick Axe Throwing, or grab a famous pie at Four & Twenty Black Birds.
Carroll Gardens
Another cool and quiet little neighborhood near Park Slope is the beautiful Carroll Gardens full of pretty boutiques, cute restaurants, and gorgeous brownstones.
We recommend grabbing a sweet brunch at Buttermilk Channel, shop vintage records at Black Gold, try egg ice cream at Brooklyn Farmacy & Soda Fountain, try ice cream made with Indian spices at Malai, play board games all day at the Brooklyn Strategist board game cafe with friends, shop antiques at Yesterday's News, or grab a beer at our favorite brewery Other Half Brewing Company.
Read Next: Best Breweries in Brooklyn
Windsor Terrace
Neighboring Park Slope up at Prospect Park is the small, but charming neighborhood of Windsor Terrace. Be sure to stop here to do a little scenic walk up and down Windsor Place and don't miss the other great food and shopping options, check out our guide to Windsor Terrace for more ideas.
Dekalb Market
Another awesome thing to do near Park Slope is Dekalb Market at City Point. The Dekalb Market is a foodies dream featuring over 40 vendors serving up cuisines from all over the world and even places to grab a drink.
From classics like Katz Deli to the local cult following ice cream parlor Ample Hills Creamery you can find satellite locations of some of the most iconic places to eat in the city as well as other tasty vendors.
There are all kinds of food for every budget, which makes this a great spot to go eat if you want you and your friends to have tons of options.
We also recommend checking out Alamo Drafthouse on the upper level of City Point. This movie theater is a one of a kind cinema experience with a full-service menu and bar while you enjoy your film from a cozy leather chair. They have great food as well and an impressive beer list.
Also, inside Alamo Drafthouse check out The House of Wax, a cocktail bar and rare collection of turn of the century wax collection featuring the anatomy of the body. The collection was called Castan's Panopticum from Berlin from 1869 until 1922 when it hasn't been seen since put on display here!
Barclays Center & Atlantic Avenue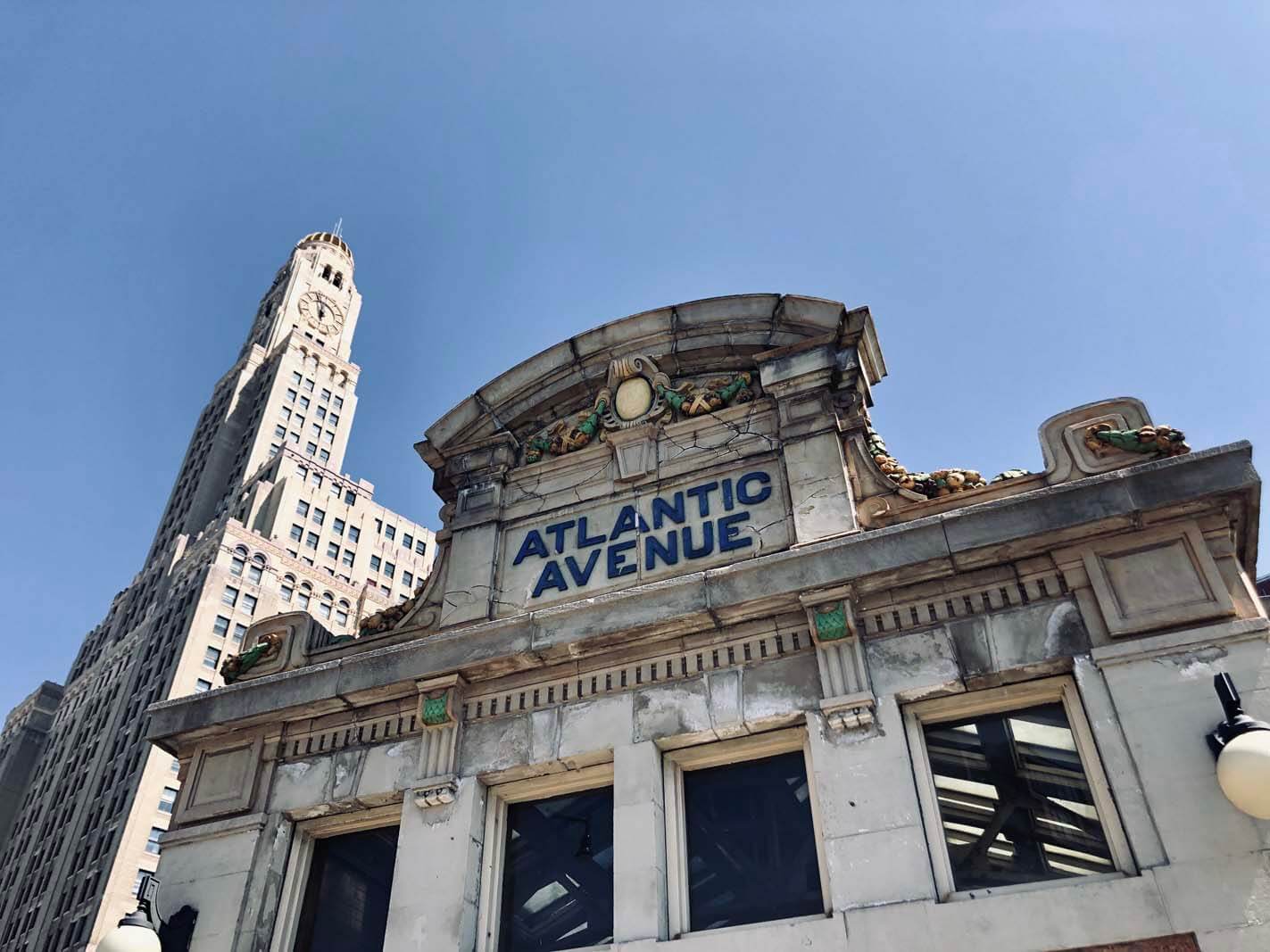 Located at what we consider the start of Park Slope's 5th Avenue is Barclays Center and Atlantic Avenue where you can find tons of sporting events, concerts, and other events.
The giant indoor arena home to the Brooklyn Nets basketball team, New York Islanders NHL team, and concert venue.
Around the outside, you have the Atlantic Terminal Mall with shops and restaurants. Consider checking out an event or game while you're here.
Getting Around Park Slope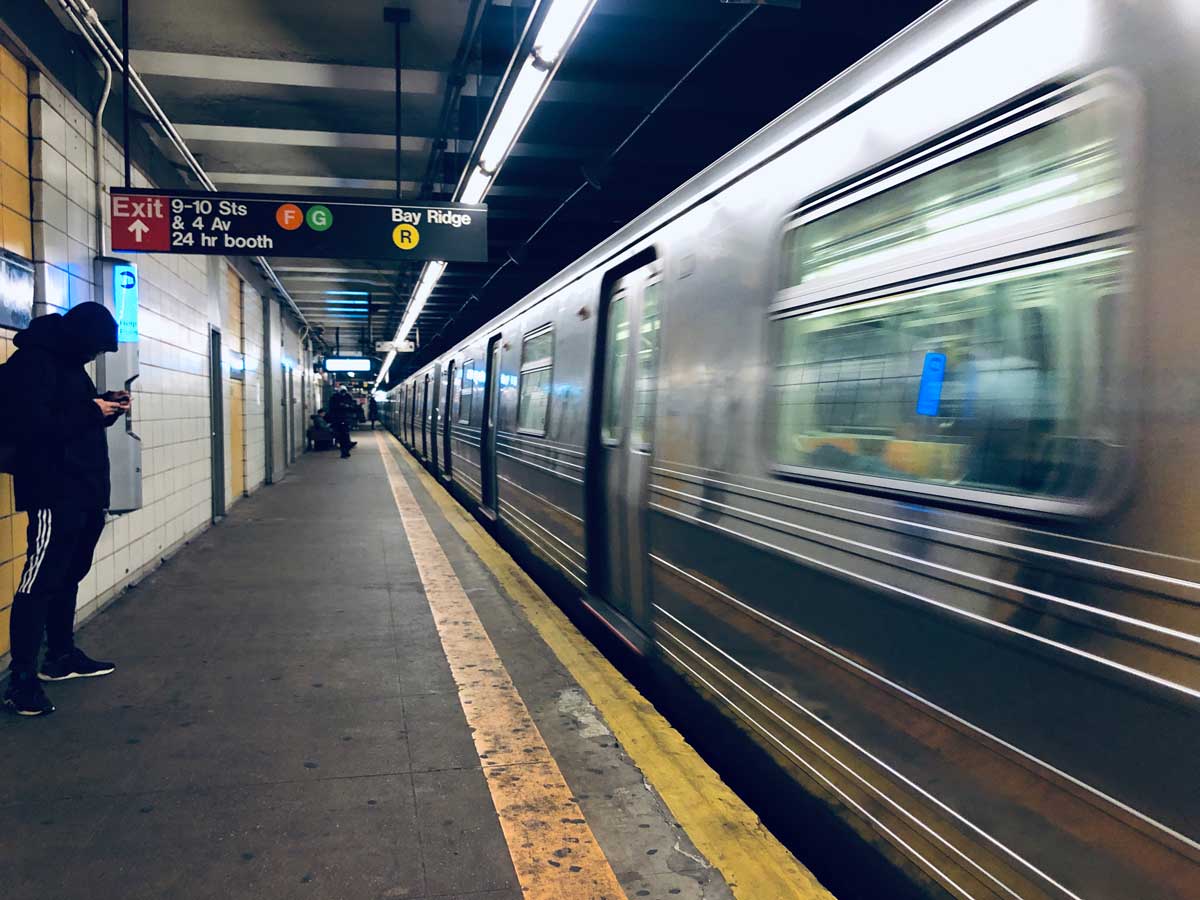 Getting around to all the best things in Park Slope couldn't be easier. Pretty much all there is to do in Park Slope is a walkable distance, but if you want to cover alot of ground we recommend using the Citi Bike app to rent bicycles or alot of these Park Slope activities are easily to walk to.
Citi Bike is easy, simply download the app and enter your details. Then on the map in the app you can find your nearest docking station, there are a few in Park Slope just a few blocks away from eachother.
When you're done, check the app for the nearest docking station with openings and return your bike.
The subway is another option. There are three main stops including 7th Avenue Station, 4th Ave, and 15th Street Prospect Park Station.
7th Avenue Station uses the F & G lines.
4th Avenue Station runs the F, G, and R lines.
15th Street Prospect Park Station runs the F & G lines.
Where to Stay in Park Slope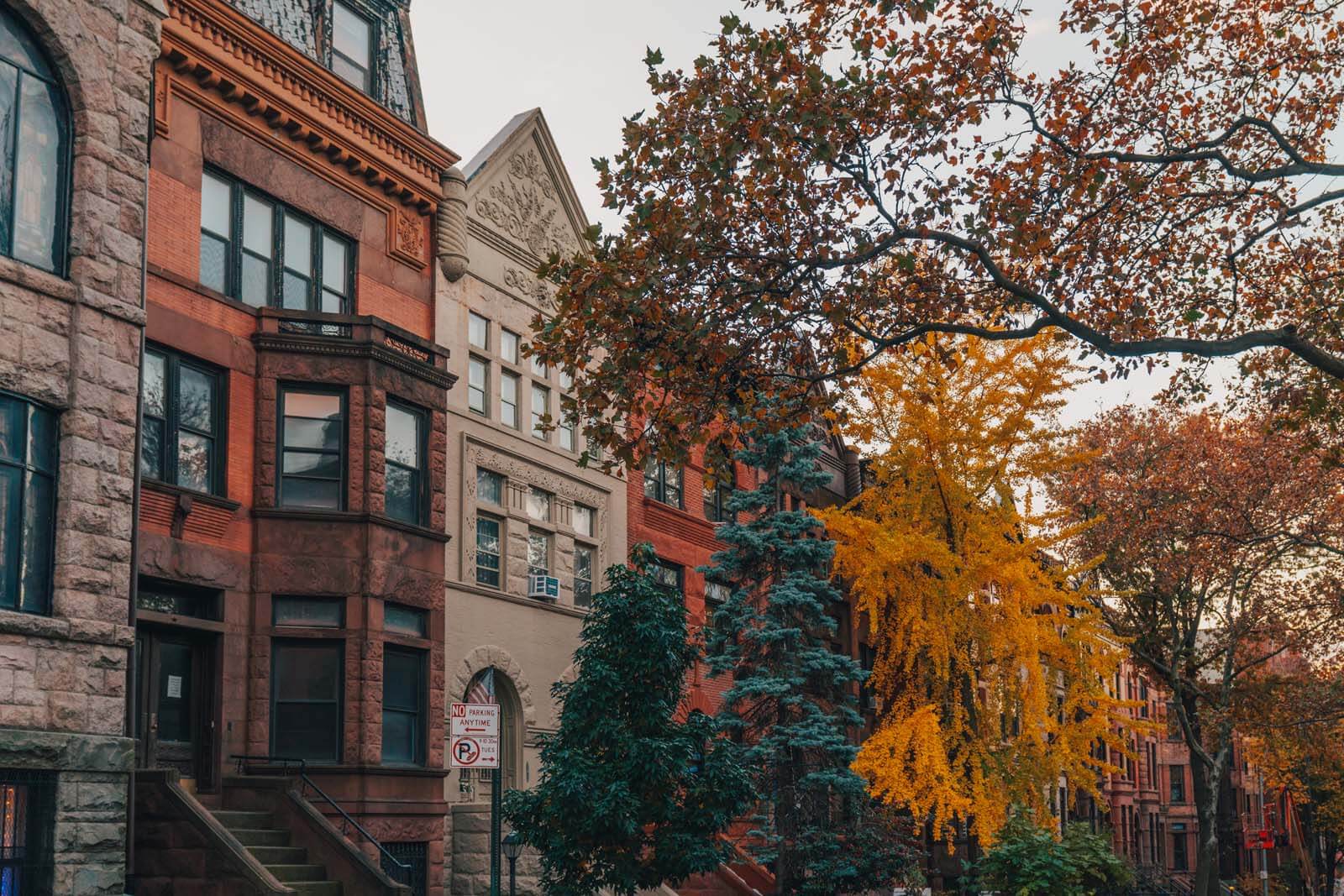 Be sure to also check out our entire guide for where to stay in Brooklyn by neighborhood and budget to help you plan your visit.
Hotel Le Bleu
Hotel Le Bleu is a great, quiet location in Park Slope. This Art Deco Hotel offers sophisticated and comfortable rooms with free self parking. There is a beautiful terrace with a lovely view of Brooklyn on the property as well as a 24-hour business center. The location is great and is located just a short walk from the 4th Ave subway station.
Book Now on Booking.com | Compare Prices for Later on Hotels.com | See Rates on Expedia.com
What to Bring to Brooklyn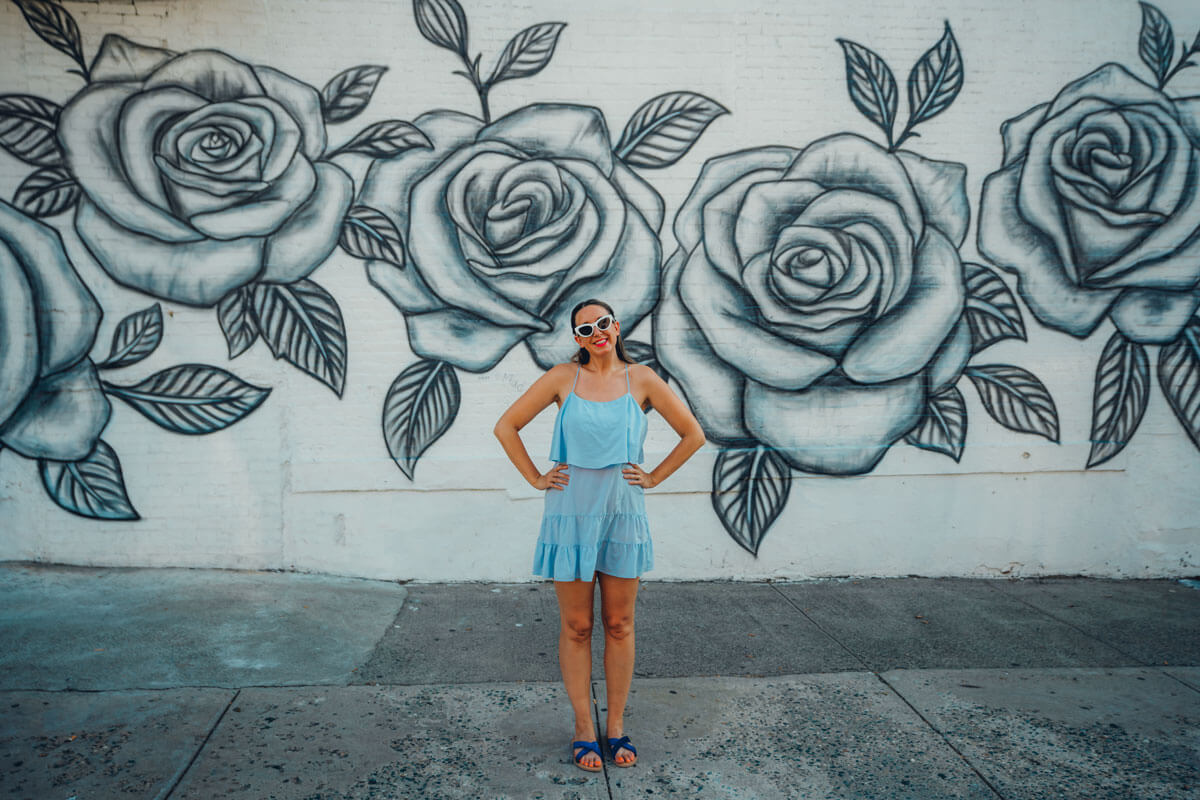 See our full what to pack for Brooklyn guide for more ideas!
This Pacsafe Shoulder Bag slings over your body and is the perfect size to carry your day essentials while exploring Brooklyn. This lightweight bag has anti-theft features so you can enjoy Brooklyn with ease of mind with Pacsafe's anti-theft patent products whether you're in a crowded area or on the subway.
This Pacsafe Anti-theft Backpack is another essential for Brooklyn or any city trip. This backpack has a patented anti-theft design with lockable zippers and slash-proof material in this sleek and comfortable designed backpack.
Avoid high tech thieves with this 15 pack of RFID blocking sleeves that doesn't require you to buy a special travel wallet, you can carry your favorite purse, wallet, or backpack by simply putting your credit cards and sensitive information in these RFID blocking sleeves.
Upgrade your wallet with this RFID Blocking Wallet by Pacsafe is the perfect pick. Always have your identification, bank cards, and credit cards protected from high tech thieves with this RFID blocking wallet in this sleek and slim design.
One of the best ways to keep valuables safe when you travel is this Portable Safe by Pacsafe. This is ideal when you're hotel has a safe that is too small for your belongings, with it's sleek and compact design so it doesn't take up much space in your luggage offering maximum security with its stainless steel wire mesh covered in a piece of cut-resistant canvas fabric. You simply lock this portable safe to a secure fixture in your hotel room when you leave.
This iPhone crossbody case is perfect for sightseeing as you can easily grab your phone for that perfect photo moment on the fly as well as keep your phone secured to your body and safe from pickpockets!
We recommend Allbirds Women's Wool Runner as well as the Allbirds Men's Wool Runner for an everyday walking shoe that's breathable, comfortable, and feels like you're walking on clouds. Your back and feet will thank us later, plus they are all the rage in the city at the moment.
A good reusable water bottle is one of the best things you can have in your day bag or on you at all times, plus New York City has some of the best drinking water in the country, cut back on single-use plastic and have a good reusable water bottle for your trip.
Don't leave the house without a good power bank. Don't spoil your fun exploring all the fun neighborhoods and things to see in Brooklyn by having your battery die on you. If you're anything like me you'll be using your phone to take photos, navigate, and post to social media while you're exploring.
When it comes to the city, this weather is not forgiving and you don't want to get caught out and about in the rain without an umbrella. That's why we recommend this compact wind resistant travel umbrella for what to pack for Brooklyn.
Are you a sensitive sleeper? A good pair of earplugs are essential for your Brooklyn or city trip, especially if you're not from a big city.
---
Enjoyed this post on the best things to do in Park Slope? Bookmark for later or share the love below on Pinterest.