KEVIN!!!! Check out these Home Alone 2: Lost in New York film locations on your trip to the Big Apple! It's no doubt one of the most popular Christmas movies of all time and has a cult-like following featuring not only our favorite trouble maker Kevin McCallister somehow get separated from his family again at the holidays, but this time lost in the Big Apple!
The second entry of the franchise, Home Alone 2: Lost in New York in particular has developed something of cult status since its 1992 release. One of the main reasons this second movie works is the change of scenery—New York City.
This is also one of the best Christmas movies set in NYC and with our guide you can even visit some of the best Home Alone 2 NYC locations!
Home Alone New York Locations
LaGuardia Airport
After losing sight of his family and boarding the wrong flight, Kevin (played by Macaulay Culkin) gets introduced to Home Alone 2 filming locations in NYC via LaGuardia Airport—kicking off the rest of the movie and story.
Out of all Home Alone 2 filming locations, this is the only one located in Queens (at Grand Central Pkwy). This airport has been notoriously hard to get around, but has made significant modifications in recent years to improve the customer experience!
This is also where Kevin looks out the window at the airport and sees Long Island City's Pepsi Cola sign at Gantry Plaza State Park. This is when Kevin realizes the gravity of the situation and that he's alone once again!
Queensboro Bridge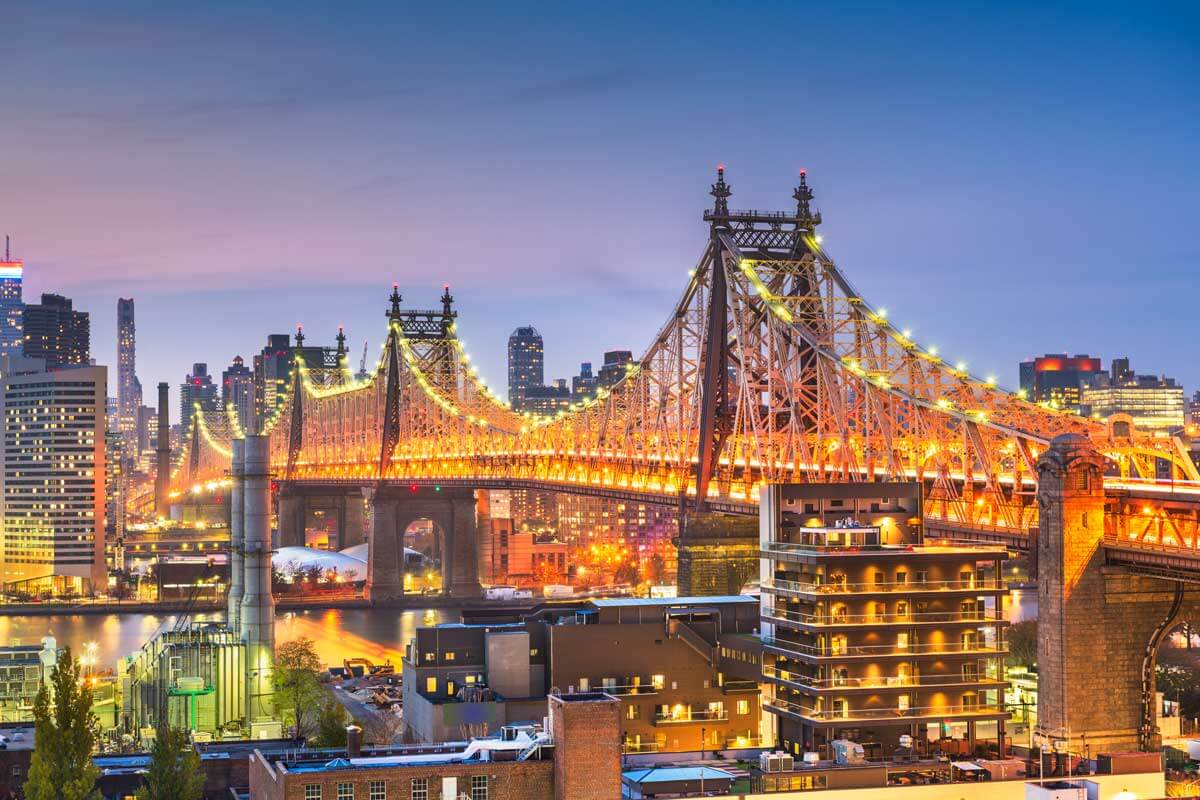 Armed with his father's credit card and an envelope of cash, we see Kevin confidently charge into the city by a cool vintage yellow cab. It's during this cab ride, we get to see the second Home Alone 2 NYC location and viewers are treated to a view of the one and only Queensboro Bridge!
This is one of the most recognizable and famous bridges in NYC. Standing tall over the East River, this cantilever bridge has been around since 1901 and the view is simply gorgeous (Especially during sunrise)!
Plaza Hotel
Kevin then goes on to book a room at Plaza Hotel, one of the most iconic hotels in New York City as well as the fanciest of Home Alone's New York locations! Through some of his trademark trickery, Kevin ends up landing a pretty nice room with a huge bed and bathroom!
This hotel is located in Manhattan (at 750 5th Avenue and Central Park South). It's one of the more luxurious options in the city and is used as a focal point throughout the movie from when Kevin checks in to the shenanigans he gets into during his stay at the hotel trying to convince the staff he's not committing credit card fraud to the final scene in the movie.
This is also where we get to see Kevin watch Angels with Even Filthier Souls which is a sequel to the first Home Alone film and a parody of the Humphrey Bogard movie Angels with Dirty Faces. This Home Alone 2 filming location in NYC is where we get the famous line, "Merry Christmas, you filthy animal. And a Happy New Year."
Radio City Music Hall
View this post on Instagram
Deciding to explore the city, one of Kevin's first stops is Radio City Music Hall, where he takes pictures of this famous music venue with his Polaroid camera. Radio City Music Hall is easily one of the most legendary Home Alone 2 filming locations in NYC where Kevin is running around sightseeing.
Existing within Rockefeller Center in Midtown (At 1260 6th Ave), this juggernaut of Home Alone New York locations has housed performances of many musicians and comedians alike.
Beautiful inside and out, Radio City Music Hall is one of many Home Alone 2 film locations that everyone should visit at least once in their lifetime especially since the holiday season is when the famous Rockette's Holiday Spectacular show is, one of the best things to do in NYC at Christmas.
Empire Diner
View this post on Instagram
One of the most iconic diners in NYC, the Empire Diner makes a very short cameo in comparison to other Home Alone 2 NYC locations. In this scene, Kevin grabs a flyer from a Santa on stilts. A highlight for any visitor for sure!
Located in Chelsea (At 210 10th Ave), this American restaurant is famous for its old school sensibilities and their larger than average portion sizes. It's one of the few Home Alone 2 filming locations to maintain its older style over the years. If you're in the neighborhood, give it a try!
World Trade Center
The next Home Alone 2 NYC filming location features Kevin visiting the former World Trade Center. He explores the complex and takes photos as if he were a grown adult—and not a child alone in the big city.
As most people know, the former World Trade Center featured in the film, unlike many Home Alone New York locations is no longer there, this was filmed 9 years before the horrific events of September 11th.
Now you can pay your respects at the memorial located at 180 Greenwich St to the victims of the attacks.
Wollman Rink
It's at this Home Alone 2 film location where Marv (Played by Daniel Stern) is trying to (but miserably failing) to skate, while Harry (Played Joe Pesci) is reading the newspaper.
In the newspaper, he finds an ad for "Duncan's Toy Chest" and the two hatch a plan to rob the store on Christmas Eve. This is also where Marv snatches a scarf and earmuffs off fellow skaters.
The Wollman Rink is located in Central Park (between 62nd and 63rd Street) and is one of the most famous ice rinks in NYC. Home Alone 2 isn't the only film to use this rink as a filming location. It has been used in several other movies—including fellow New York Christmas film Serendipity (2001)!
You'll feel like you're in a movie yourself when skating at this famous rink.
Duncan's Toy Chest
View this post on Instagram
Kevin enters Duncan's Toy Chest and meets Mr. Duncan (Played by Eddie Braken) himself. After finding out the store's proceedings are going to a children's hospital, Kevin decides to give a donation himself.
As gratitude, the owner gives him two ceramic turtle doves, telling him that by giving one of the doves to another person it would forever cement a friendship between him and that person.
Similar to a few other Home Alone 2 film locations, Duncan's Toy Chest is a fictional place. It's based on the FAO Schwartz toy store located in Manhattan (At 5th Ave and 59th Street).
This store has since been moved over to 30 Rockefeller Plaza and the facade used in the film is actually the Rookery building in Chicago – but it's still worth mentioning because FAO Schwartz is still fun to visit and was also featured in the movie Big starring Tom Hanks, one of the best movies set in NYC!
Central Park – Bethesda Fountain
After running into Harry and Marv outside the toy store, Kevin seeks refuge at the Plaza only to be confronted about using a stolen credit card—resulting in him having to leave.
After once again being confronted by Harry and Marv, Kevin is chased through Central Park and we're introduced to another one of Home Alone 2's locations—the Bethesda fountain.
The Bethesda Terrace is located in Central Park (at 72 Terrace Dr) and is a popular filming location in NYC. The fountain itself is one of the biggest fountains in the city and serves as a centerpiece to the terrace! There's plenty to like about this Home Alone 2 film location, and it's definitely worth the visit.
This is also an Elf filming location in NYC too, another holiday cult classic! While you're here explore the best hidden gems in Central Park too.
Another Home Alone 2 film location in Central Park is right next to the Gastpow Bridge over The Pond where he embraces The Pigeon Lady at the end of the movie when he says goodbye to his NYC friend. In another scene in Central Park, The Pigeon Lady saves Kevin from the bandits right outside the Inscope Arch too.
Carnegie Hall
View this post on Instagram
In Central Park, Kevin finally meets with the woman referred to as "Pigeon Lady" that the story has been building up as a potential villain. To both Kevin's surprise as well as the viewer's, the lady isn't a villain at all. A bond forms between the two and we find out who the lady really is. They then visit another highlight among Home Alone 2's NYC locations—Carnegie Hall.
The hall is located in Manhattan (At 881 7th Ave). After receiving some words of wisdom from the woman, Kevin is inspired to make up for his past mistakes by thwarting Marv and Harry's plan to rob the toy store.
St. Anne's Hospital for the Children
It's at St Anne's Hospital where the proceedings from Duncan's Toy Chest will be going to. Kevin further establishes his resolve in this scene by declaring: "You can mess with a lot of things, but you can't mess with kids on Christmas."
The New York hospital (located at 525 W 120th St) depicted in the film is another one of Home Alone's New York locations that is fictional, but it was shot at a real Harlem building.
Quong Yuen Shing & Company
View this post on Instagram
In this brief scene, we see Kevin leaving from Quong Yuen Shing with firecrackers—which are sure to go off before the film's conclusion.
This shop was located in Manhattan (At 32 Mott Street) and the name was eventually changed to Good Fortune Gifts. Unfortunately, this Home Alone 2 location has since closed down.
Times Square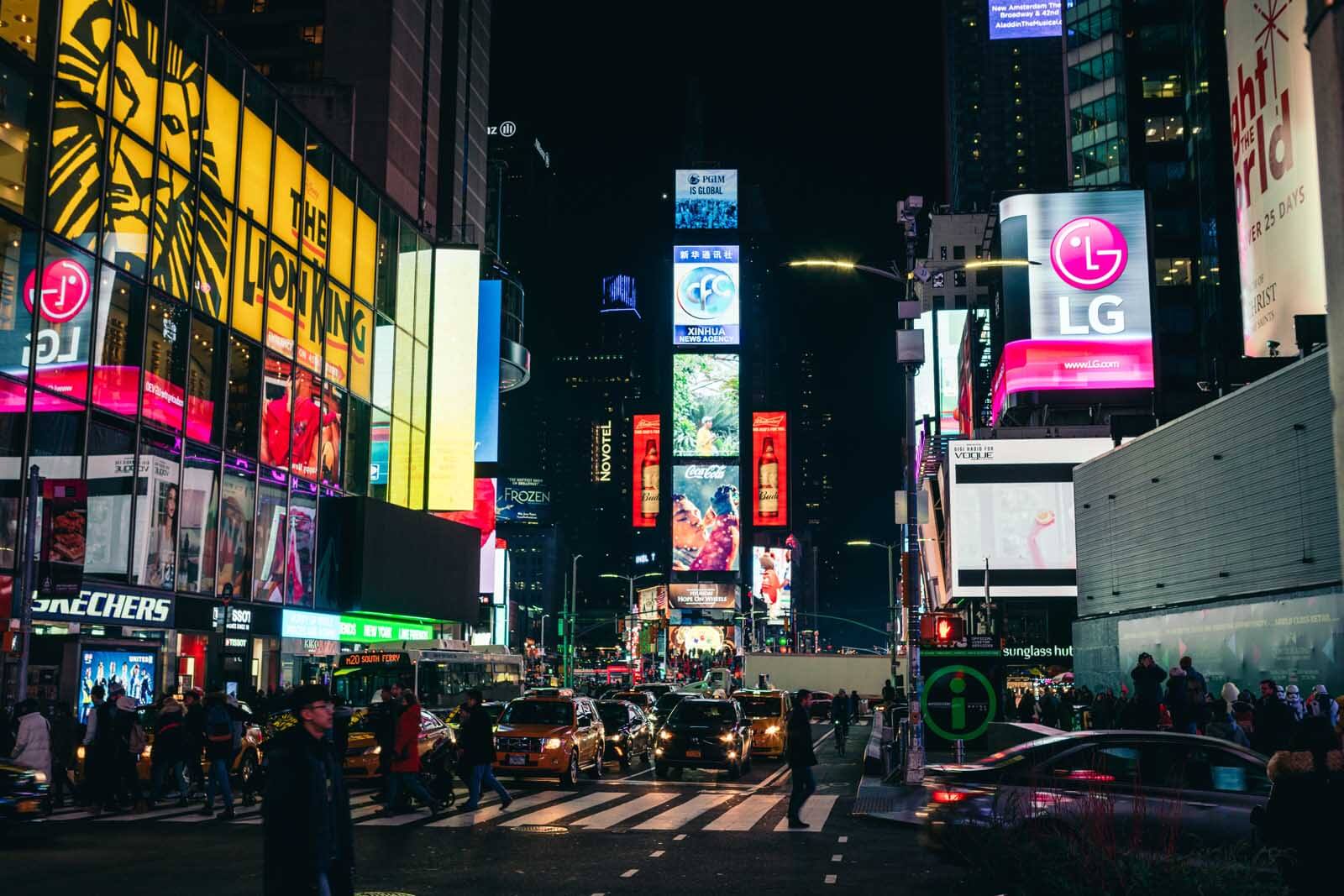 After finally arriving to New York, Kevin's mom Kate (Played by Catherine O'Hara) goes on a desperate search for her son and catches a cab to Times Square. While it's one of Home Alone 2's briefest use of NYC locations, the setting is still a memorable one.
This commercial intersection starts at West 42nd Street and ends at West 47th Street and in between is arguably the busiest area in the entire city.
Even though it is one of Home Alone's New York locations, Time Square has made appearances in many other films including Midnight Cowboy (1969) and Taxi Driver (1974)!
Rob McAllister's House
In an attempt to prevent Marv and Rob from robbing the toy store, Kevin lures the two criminals to one of Home Alone 2's final filming locations—his Uncle's brownstone.
It's here we get the film's final showdown between those pesky robbers and Kevin's boobie traps. The end result: plenty of bodily harm for our two thieves!
In the story, the townhouse is located in New York (At 51 West 95th Street)—however, this is the only one, of the Home Alone 2 film locations, to be shot in Los Angeles.
The actual location used for the scenes in the film was in Universal Studios on Brownstone Street! They just used an address here in NYC, that Hollywood trickery.
Rockefeller Plaza Christmas Tree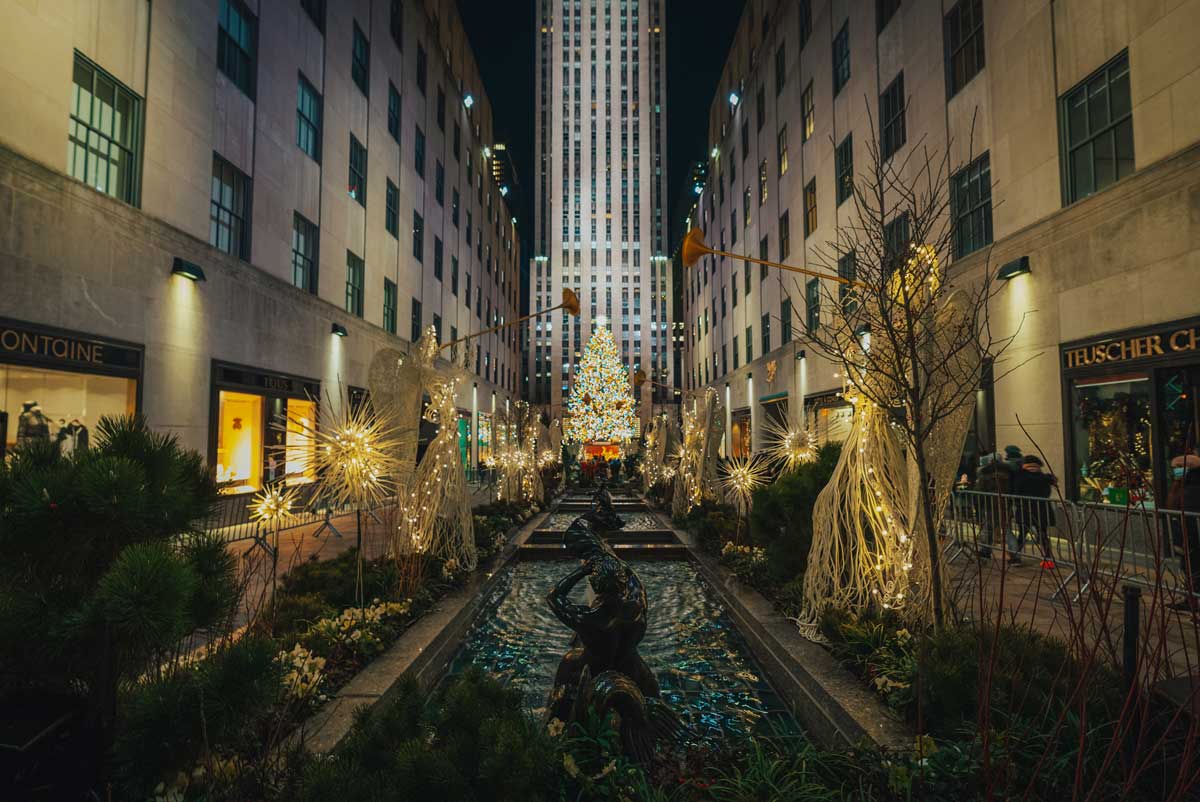 And what's a New York City Christmas movie without Rockefeller Plaza and the most famous of all the Christmas trees in NYC? The Rockefeller Plaza is the last of Home Alone 2 film locations (In New York) and it serves as the perfect backdrop for one of the movie's best scenes.
It's here where Kevin is finally united with his mother and the two share a very touching moment together.
Located in Manhattan (At 45 Rockefeller Plaza), this tree has been around since 1931 and continues to serve as an annual tourist attraction. Even for New Yorkers, this landmark never gets old! Capping off our list of the most notable Home Alone 2 NYC locations is the one place you have to come see during the holidays!
---
About the Author
Eric Garner is a Brooklyn-based writer who was raised down south who loves talking about film, TV, hip-hop, and fashion.
---
Did you enjoy this guide to all the most famous Home Alone 2 New York locations? Bookmark for later and be sure to also check out our other holiday guides including the best Christmas lights in NYC!