Halloween in NYC is the first holiday of the 'ber' months that kick off the holiday season followed by the festivities surrounding Thanksgiving and Christmas in the city. While the winter holiday season is nothing short of magic, it's fall and Halloween in New York that is one of the most fun times of the year to visit New York City!
As October arrives, an intangible excitement takes over. Besides traditional autumnal pastimes like apple picking and leaf peeping, thrill-seekers can delight in haunted houses, spine-tingling pop-ups, and more. Not to mention there are plenty of amazing places to see fall foliage in NYC that you won't want to miss either.
The Best Halloween Activities in NYC
Go to a Halloween Parade in NYC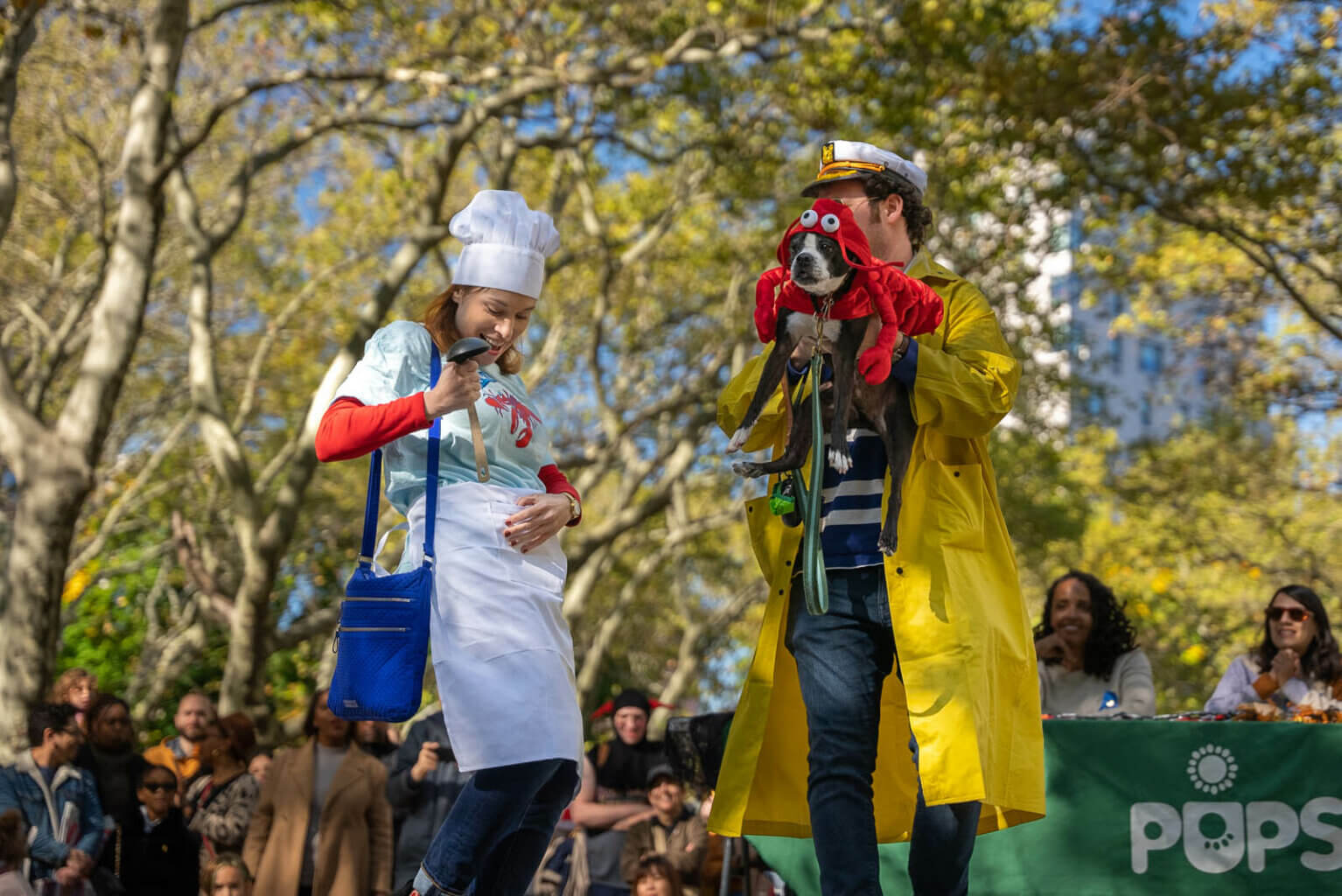 Get in on all the spooky fun of Halloween in NYC with an old-fashioned parade! But if you've ever been to NYC during Halloween, you know that means anything but boring. If you don't mind crowds, and you love a good costume, you'll want to catch one of the many parades launching across the 5 boroughs around Halloween. Enjoy the views, or pick out a creatively creepy costume and join the parade!
Greenwich Village Halloween Parade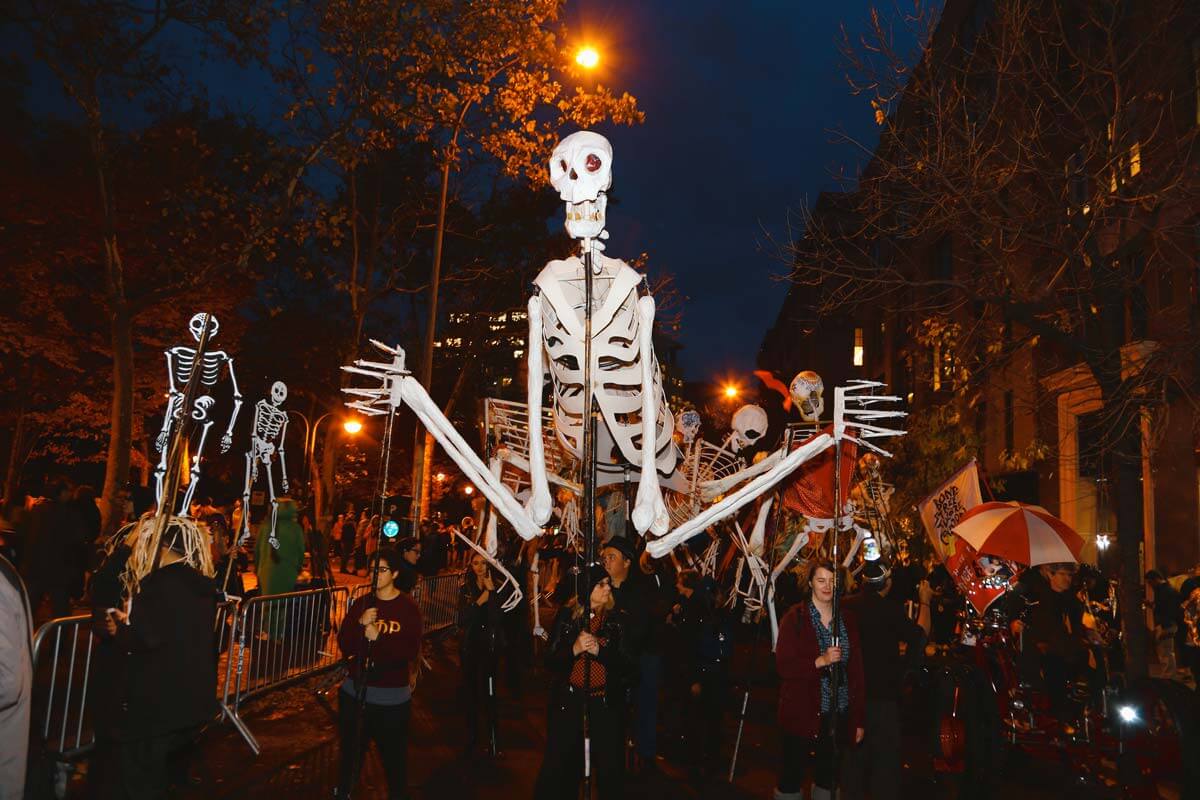 In its 50th year, the Greenwich Village Halloween Parade is probably the most famous Halloween parade in NYC. Everyone goes all out, donning the most creative, fun, and bone-chilling costumes you can imagine! It's held yearly on Halloween night, starting at 7 PM, and runs along 6th Avenue from Canal to W 15th Street.
It's free to be part of the parade, but you MUST wear a costume! Or get there early to watch from either side of 6th Avenue. You can also find it televised on local news channels if you don't want to participate in person.
Halloween Dog Parades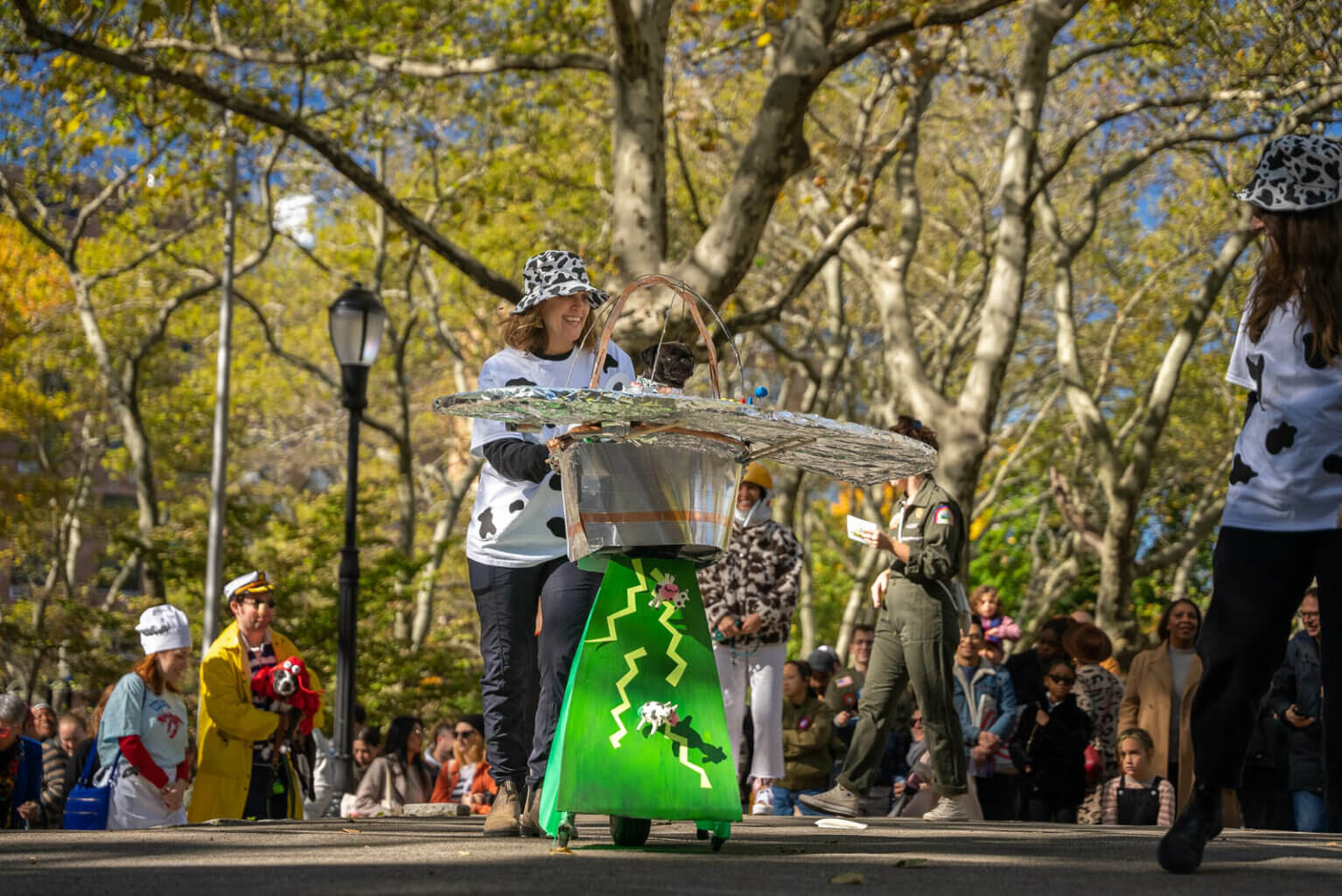 It's a darling tradition for New Yorkers to host Halloween dog parades across the city. Tompkins Square Park Halloween Dog Parade is the biggest. It's held the Saturday afternoon a week before Halloween. Stick around till the end for a best costume award ceremony!
We also loved seeing the adorable Great Pupkin Dog Costume Contest in Fort Greene. Get your dose of dopamine on the Saturday closest to Halloween when you attend the 90-minute event. It's free to participate, or just come and enjoy the creative costumes.
Sleepy Hollow Day Trip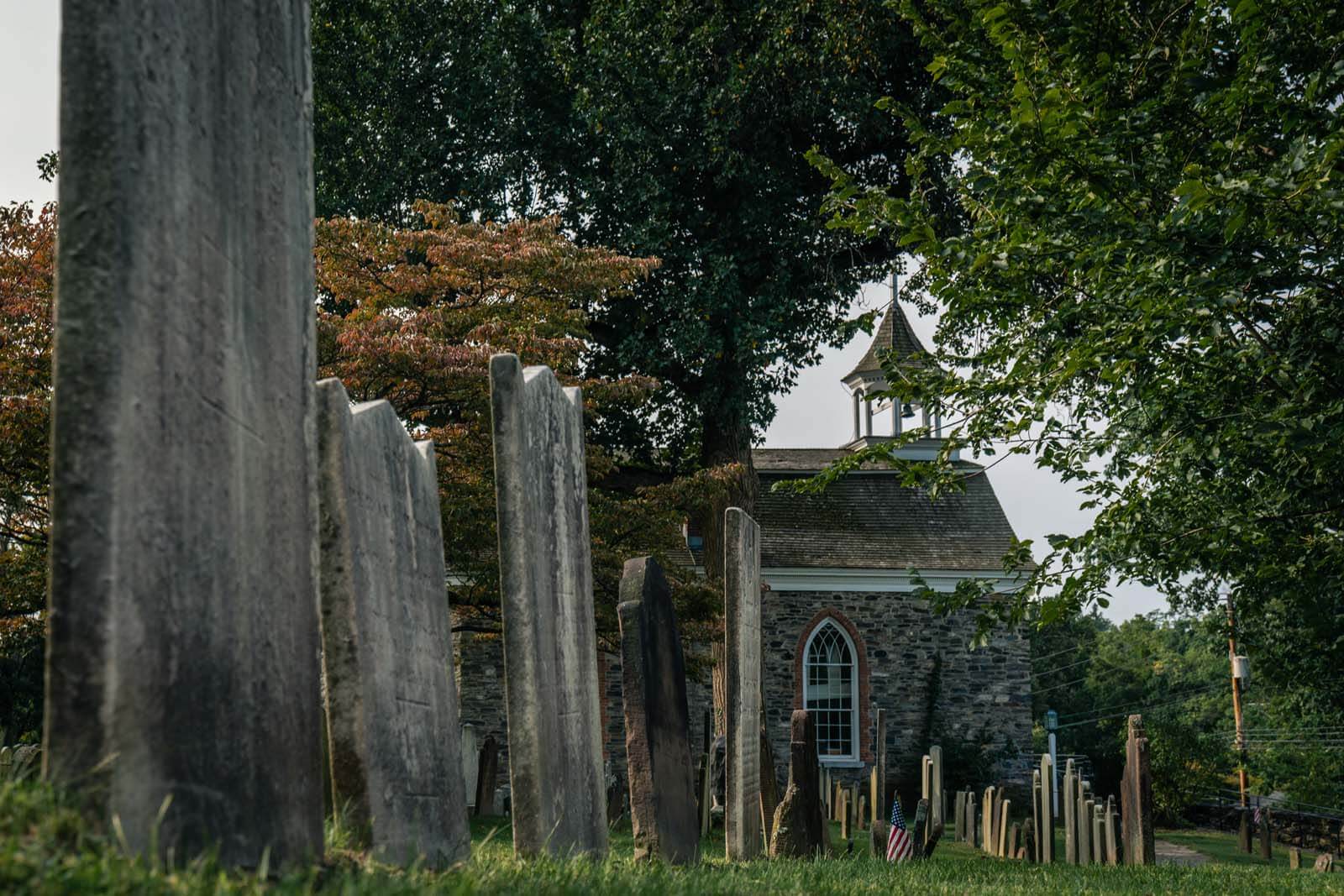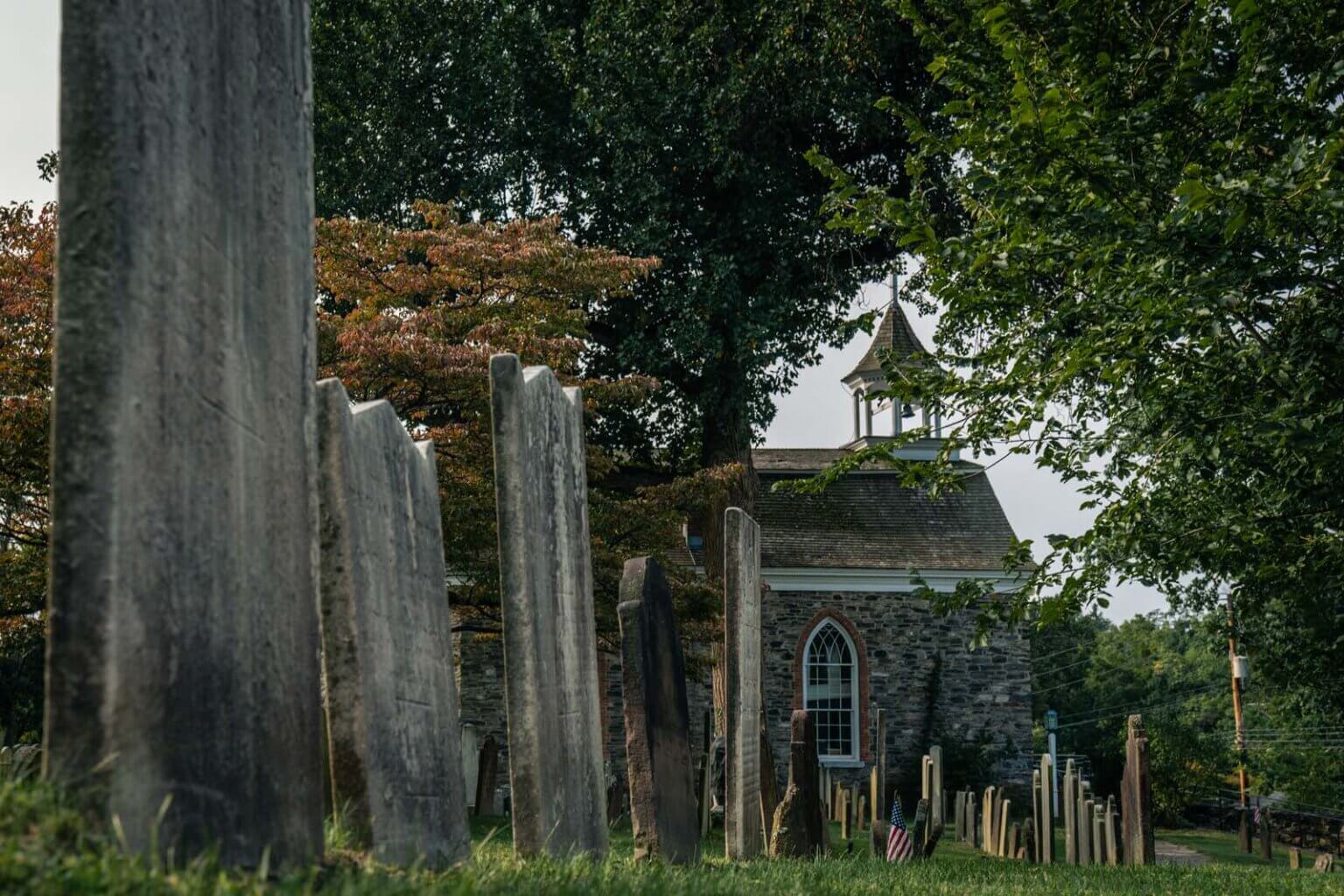 Spend an unforgettable Halloween in New York in the actual Sleepy Hollow from The Legend of Sleepy Hollow by American author, Washington Irving! Located in the Hudson Valley, both Sleepy Hollow and neighboring Tarrytown offer all kinds of haunted fun. Just take a 30-minute train ride north from Manhattan on the Hudson line to Sleepy Hollow.
Sleepy Hollow at Halloween is magical! Take a crisp autumnal walk down Beekman Avenue to take in Sleepy Hollow's downtown area which will be trimmed with festive Halloween decorations! Not far up Broadway are the eerie Headless Horseman Statue, as well as the Sleepy Hollow Cemetery. T
he old cemetery and Old Dutch Reform Church play an important role in the 19th-century novel, and in the moody mist of an October afternoon, you'll understand why!
Both Sleepy Hollow and Tarrytown are known for their sprawling Victorian mansions, once home to famous authors and prominent New York socialites. You can tour many of them and explore lush grounds with great views of the Hudson River. We recommend heading to the Philipsburg Manor and from there taking the tour of Kykuit, the estate of oil tycoon John D. Rockefeller.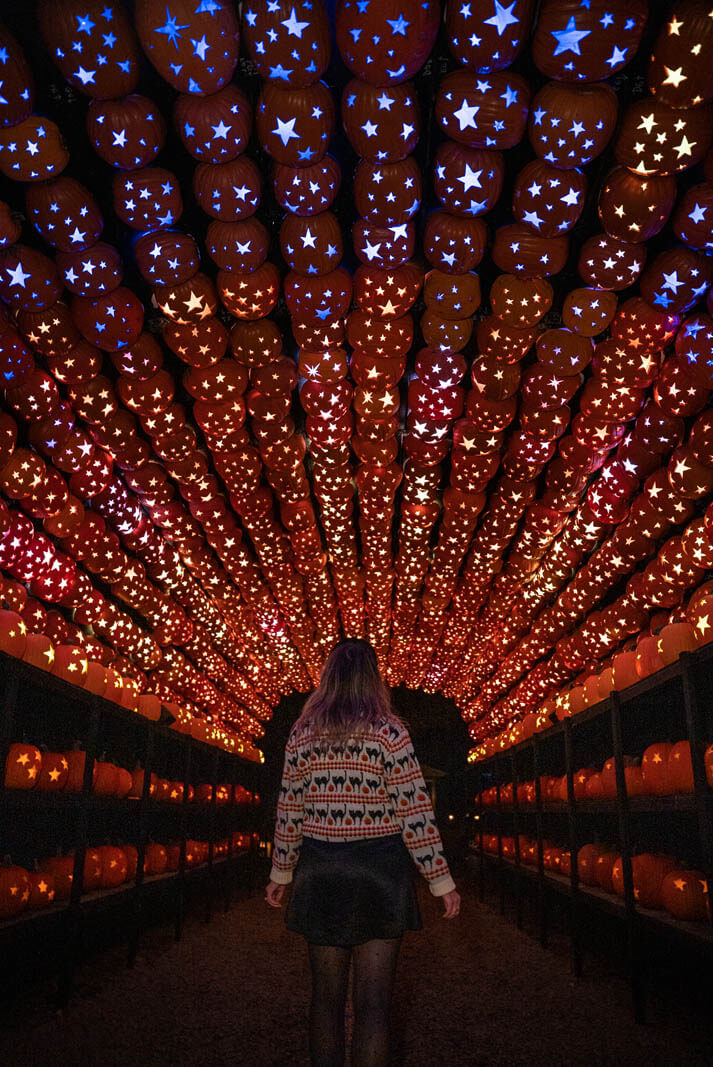 While you're here, you must take the train just 20 minutes north to Croton-On-Hudson for the Great Jack-O-Blaze! This has become a yearly event for us, but get your tickets early, as this has become a very popular event. You'll understand why, when you take in the glowing structures and installations made from thousands of beautifully carved (and scary!) jack-o-lanterns.
Check Out New York's Most Haunted Places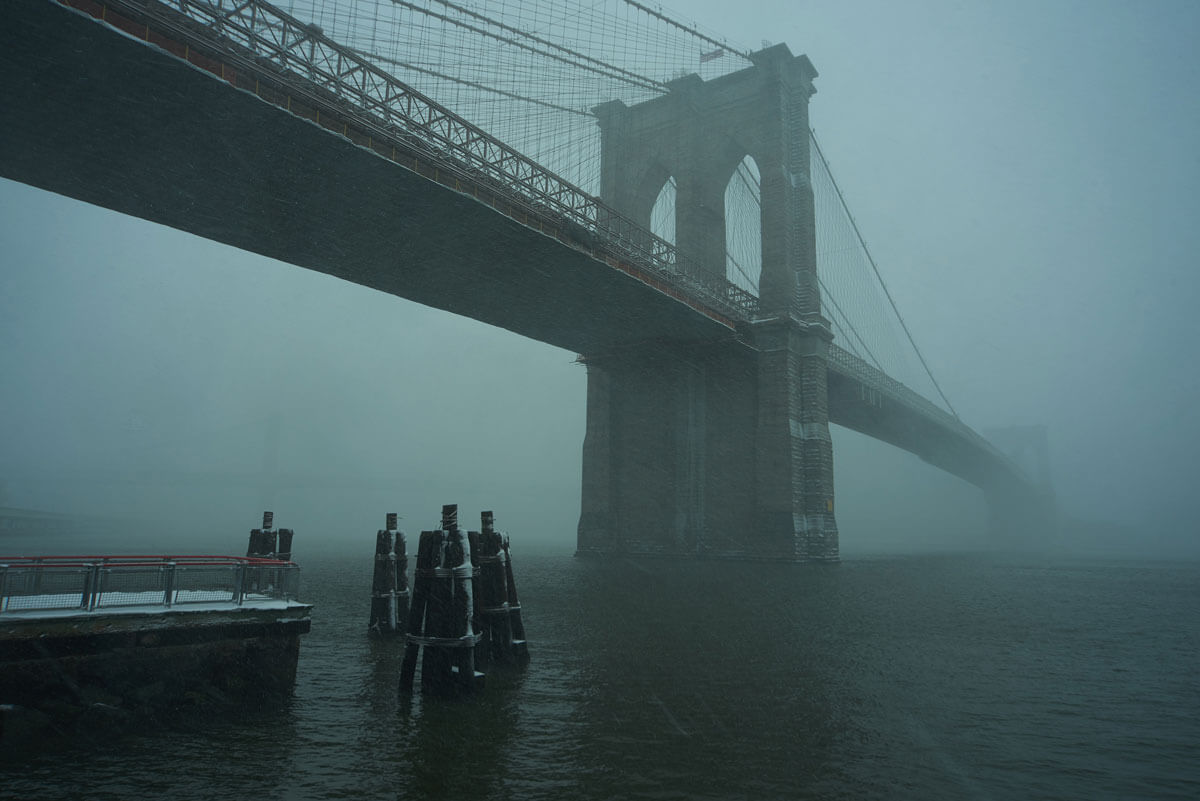 For believers in the supernatural, it shouldn't be a surprise at all that New York City is very haunted. Halloween in NYC is the perfect time to explore some of the most haunted places in NYC across the 5 boroughs.
The region has layers and layers of history, war, and turmoil, and simply an array of vibrant life that has no doubt left its mark before moving on! If you are brave enough, you might want to check out some of these locations for yourself.
Some locations are ones you might be familiar with, even if you didn't know they're haunted. The Empire State Building has a resident ghost, and Washington Square Park has a tragically dark past and a few lost souls wandering the grounds.
Litchfield Villa in Prospect Park was left with a terrifying presence after too many Victorian seances. And the historic Rose Hill campus of Fordham University in the Bronx has dozens of horrific testimonials from students and staff alike of unfriendly spirits.
Haunted Houses in NYC
The City that Never Sleeps will make sure you don't because NYC goes all out when it comes to its haunted houses! Most launch on October 1 and run till Halloween or mid-November, and many in the city sell out quickly. You'll find the classically kitschy haunted houses on our list, but also niche experiences for the very bravest of souls.
Blood Manor is actually 7 themed haunted houses in one, your prized ticket will get you into all 7 attractions. This one is not for the faint of heart and it's not recommended for children under 14.
Nightmare NYC is for those who love murder mysteries, you'll love this interactive show on the Lower East Side that's one-part haunted house, one-part story!
Blackout Haunted House is an ultra-spooky immersive horror experience where you have to sign a waiver and are given a safety word. This is one of those, and it's only for the hardiest of thrill-seekers willing to withstand psychological terror.
Haunting in Hollis is where you want to go during Halloween in New York for some classic fun, head to Queens for a family-run haunted house set in a real home in a residential area. We'll just say this: you get a laser gun and have to outrun zombies and monsters across 4 different levels.
NYC House of Spirits
Try something a little different this Halloween that you'll never forget! House of Spirits is a "Haunted Cocktail Soirée" that's both a cocktail hour and a haunted house experience. This stylish event happens in the gorgeous 5-story mansion on Pine Street in lower Manhattan built in the 1850s. Spend the evening sipping on creative mixed drinks and exploring the house.
Strolling from room to room, you might decide to have your cards read or reach your grandma on a Ouija board. There are spooky characters, magic shows, and a main event that takes you through a scary mystery. Different rooms offer experiences at different horror levels, but you can control how scared you want to be. If you prefer a laid-back Halloween, enjoy your drink while you listen to live music in the parlor.
You're encouraged to have fun and wear a costume or period attire (it's set in the Victorian era). The soiree is 2 hours long, and standard tickets include 4 cocktails with options to upgrade. There will also be a bar and small plates of food for sale.
Madame Morbid Trolley Tour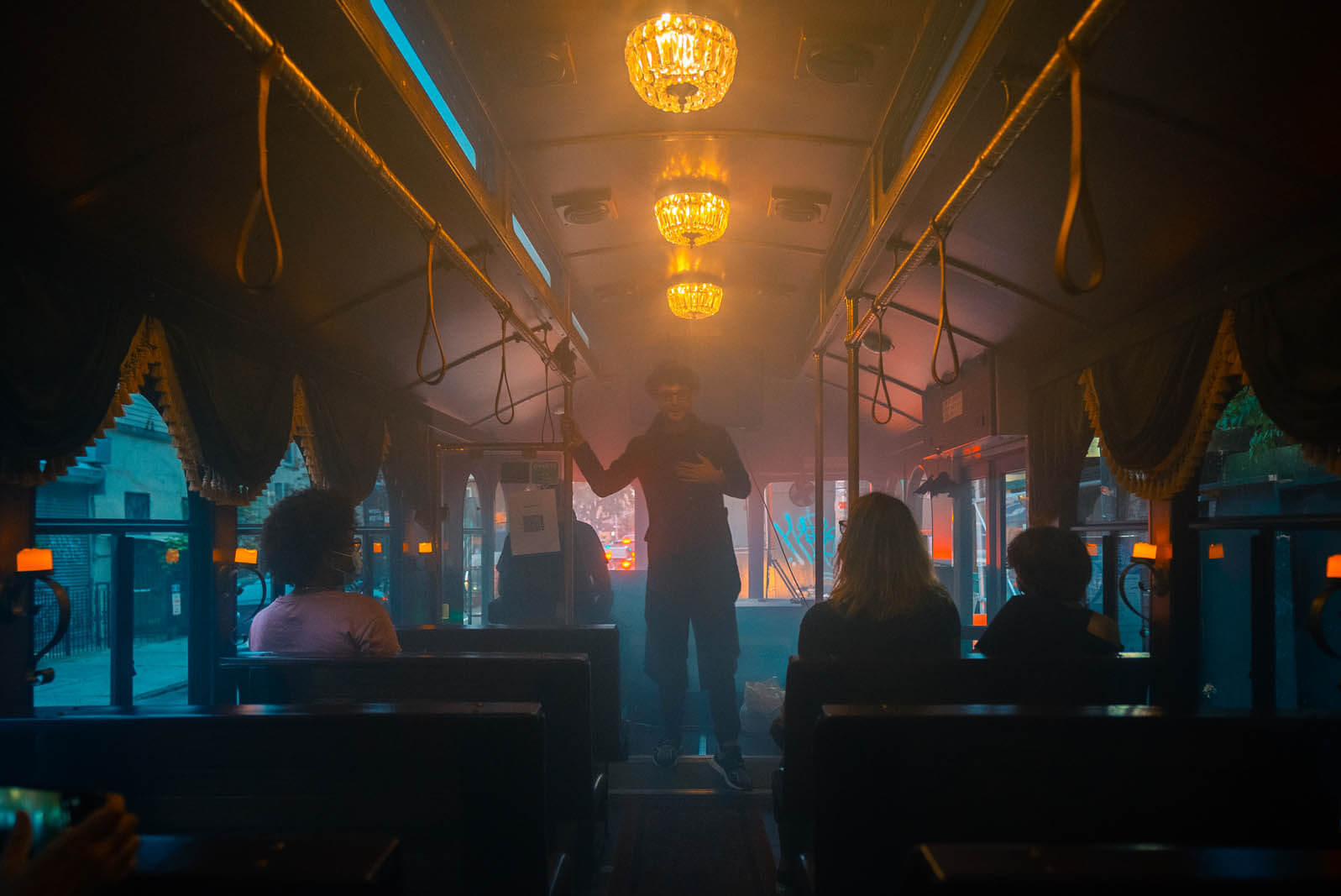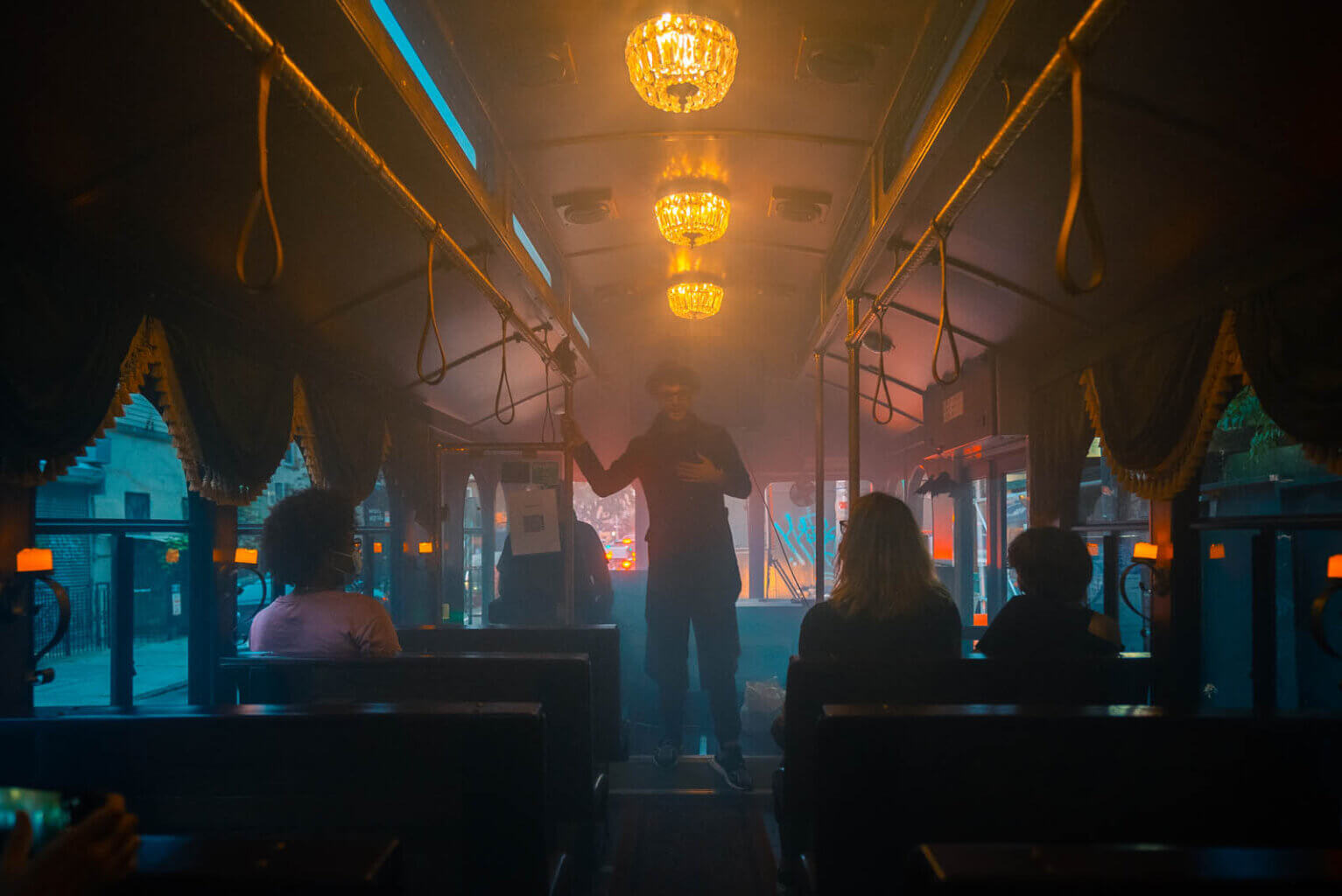 Madame Morbid Trolley Tour is one of the best things to do during Halloween in NYC that makes the stories especially creepy! We included it in our list of the best things to do in NYC in October exactly because is a great way to see Brooklyn in a different way. You can learn about centuries of real-life NYC history and spooky legends that surround actual places you'll visit.
This isn't a tour bus tour, either. You'll ride a vintage trolley through the streets of Brooklyn, decked out with plush leather seats and velvet curtains with gold fringe. Listen while Madame Morbid, dressed in historical costume, as she entertains and thrills you with stories of Brooklyn's strangest locations.
Hit Up Halloween Themed Bars
There's no better place to be during the holidays than one of the bars that get decked out for the season, including Halloween! Things kick off on October 1st (sometimes earlier) with themed drinks, jack-o-lanterns, cobwebs, and more.
Oscar Wilde is a fun Victorian bistro in Midtown is well-known for going all out throughout the year! Their over-the-top storefront décor and window displays continue inside with elaborate collections and things hanging from the ceiling.
Lillie's Victorian is another Victorian eatery with two locations (Times Square & Union Square) that get decked out for the holidays, Halloween included. Even if it's not trimmed out for the holidays, you'll be blown away by the pub's stunning architecture and maximalist décor. During Halloween, it gets a macabre makeover with skeletons, clowns, spiderwebs, and more!
Papillon Bistro & Bar is a beautiful multi-level French brasserie that also gets decked out for Halloween in New York. Enjoy a croque monsieur while you take in the sheer amount of decorations for Halloween! It's on the corner of Madison Avenue and E 54th Street. The first level feels decadent and you'll want to keep coming back for the cozy, inviting atmosphere.
Loreley Beer Garden is also a great stop and it's fun to see each season what elaborate theme this German tavern in the Bowery has going on. You will not be disappointed during Halloween with mums, pumpkins, twinkle lights, bales of hay, and more from floor to ceiling! You have to come for their pumpkin kegs!
Annual Bike Kill
Bike Kill is an annual block party around Halloween in NYC that's been going strong since the Black Label Bike Club started it in 2003. While it's not specifically a Halloween event, it might as well be. You'll see tons of people dressed to the nines in some of the best costumes you'll see anywhere in NYC! But you'll come for the modified bikes of every shape and style.
Think every kind of bike, from city bikes and children's tricycles to fantastical creations. In the past, there have been double-decker bikes, bikes with sofas on the front, and truly impressive mutant creations. There are makeshift ramps for jumping, and it's just a big web of people riding around and having a fun time. But the big event of the evening is when helmeted tall-bike riders will joust like urban knights with lances spiked with hulk fists!
DJs spin mixes, a few rogue fireworks or sparkles, and there are usually a few people handing out something hot to eat or serving hot drinks. While the event is considered family-friendly with people bringing young children to marvel at the bikes, be prepared for a grungy, chaotic event and look out for your crew. But that's the fun in it!
The location of Bike Kill changes every year because the block party isn't actually permitted. In recent years it's popped up in empty industrial lots along the water in Red Hook. Each year, that year's location spreads by word of mouth, but you might see posted flyers around the neighborhood in the days leading up to the event. Bike Kill is held on the last Saturday in October. You might see the cops hanging out, just to keep things in place. But there's a strong feeling of welcome to all and it's just a fun October night.
Boo at the Zoo & Pumpkin Nights
For Halloween activities in NYC that are a bit more wholesome (or if you just love any chance to visit the zoo!) head to the Bronx for Boo at the Zoo. For the entire month of October, the Bronx Zoo holds this family-friendly events. And just like regular zoo visits, you'll have to book your timed tickets online in advance.
Wear you're best Halloween costume and walk around the park and visit with your favorite animals. But the big fun at Boo in the Zoo is all the activities and Halloween-themed stations throughout the park! Kids can make trick-or-treat bags, grab some candy, or attend a wildlife musical puppet show starring "creepy" animals.
Held at the Giraffe Corner, everyone will love the truly beautiful carved creations made just from a pumpkin and a carving knife! Throughout the day, you can watch live demos while mind-blowingly talented carvers go to work.
Get ready for Pumpkin Nights at the Bronx Zoo! This night time fall festivities feature a half-mile jack-o'-lantern trail adorned with 5,000+ animal-themed pumpkins. Think food trucks, autumn munchies, live pumpkin carving, and seasonal games. It's a pumpkin paradise you won't want to miss!
And don't miss out on the Costume Parade, which features stunning animal puppetry, stilt figures, Halloween-themed creatures, and more. The parade is held daily at noon, 1 PM, and 2 PM at Astor Court.
Dinner at Beetle House
Fans of Tim Burton looking for things to do during Halloween in NYC will want to book a table at Beetle House. You'll find this spooky and fun themed bar and restaurant on E 6th Street in the East Village.
Inside the tiny storefront is a hidden gem of a restaurant and bar! Embrace the night and wear your creepiest costume for dinner at this gothic eatery paying homage to Beetlejuice!
Every day of the year, it feels like Halloween at the Beetle House. Outright, you'll notice the blacklights and Burtonesque monsters on the walls. Drinks and plates are themed after any and every character and concept from a Tim Burton movie you can think of!
The meal is prix fixe, coming with an appetizer and main course of your choice. Go with the Giant Peach Salad or the Edward Burger Hands, which is a burger pierced with a pair of scissors.
The costumed staff at Beetle House carry on the fun, the way they aggressively interact with guests! And there's a nightly show with something different every night. When you go, there might be sword swallowers and a psychic. Or enjoy talented musicians or magicians. The bar is open for walk-ins, and reservations aren't required, but it's a small place you should definitely get reservations ahead of time on the restaurant's website.
The Cauldron on Stone Street
Another spellbinding experience for dinner around Halloween is The Cauldron. It's located in one of the 18th-century buildings just off NYC's historic Stone Street in the Financial District, one of the oldest streets in the country. The Cauldron is a magic-themed gastropub that offers different fun experiences for diners!
The first level is where you'll find the main gastropub and a molecular cocktail bar. Enjoy a show when bubbling, glowing, oozing, and misting drinks are brought to your table. There's classic pub fare, like wings or pizza, plus vegan and vegetarian options.
Upstairs is where the magic truly happens. When you make reservations online, you'll choose food and drink at the pub, or go with the Potion Making class. The latter includes a magic wand, which you'll use to construct your drinks. With a mix of potions, gastronomy tools, and a little magic, your waiter will guide you through the fun process. Don't want to drink? Sign up for a Wizard Afternoon Tea instead!
The Cauldron also offers bookings for regularly scheduled events, which turn up during Halloween. Look out for drag shows, trivia nights, masquerade balls, and more.
If you love a themed bar, check out our full guide to the best themed bars in NYC!
Go See the Ditmas Park Halloween House
You don't have to wait until Christmas to enjoy Brooklyn homes trimmed with holiday décor! The Victorian Queen Anne-style home at 1306 Albemarle in Ditmas Park has become synonymous with Halloween in NYC. The family who owns the house started decorating in the 2010s and visitors come back year after year to see what's been added to the lineup.
The Halloween House is just one of several gorgeous 19th-century houses along this historic stretch of Albemarle Road. And you might even see some other houses joining in with their own Halloween decorations!
During the holidays, don't be surprised to see children and adults getting close to the massive wrap-around porch to get a better look. There's a garden with headstones and perhaps a zombie breaking free from a grave. Everyone loves the skeletons climbing the turrets and the animatronic characters lining the porch.
Look for More Halloween Decorations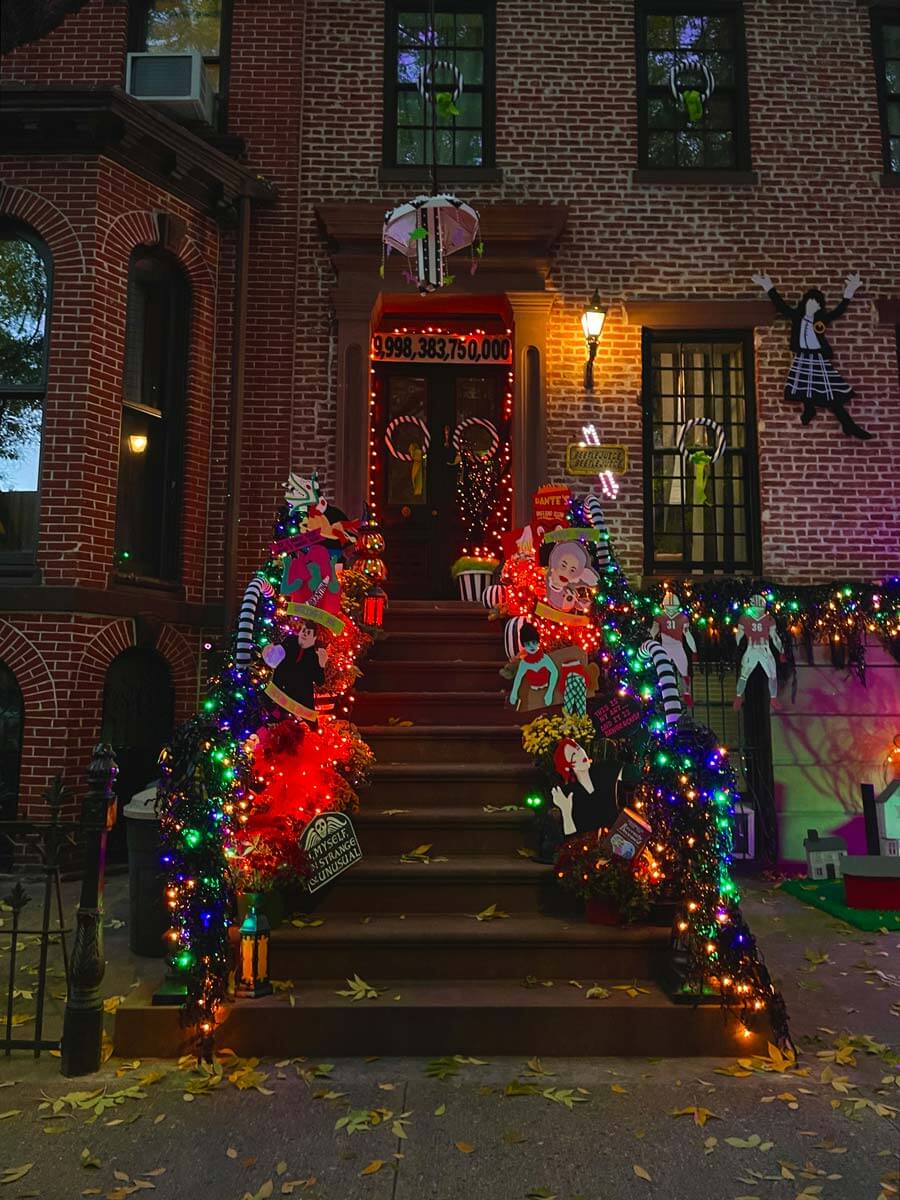 The Ditmas Park house isn't the only place to find fun Halloween decorations in NYC. In fact, it's a favorite pastime for many to check out local residential areas and see what everyone on the block has come up with! Sometimes entire blocks will get together to plan what everyone is doing.
And while you can see the festivity any time of the day, we suggest an evening walk, just after sunset, for the best experience!
Homeowners in Astoria are known for going big during Halloween. One of the most infamous is 26-18 Ditmars Boulevard, where the owner spends $1000 on décor annually! Stop by to see what they've come up with this year.
In Brooklyn, head to the historic neighborhood of Cobble Hill, just south of Atlantic Avenue. Enjoy the beautiful old townhomes and brownstones among gardens and trees full of fall foliage. But this area is also where you'll find house after house with unique Halloween decorations. Some are professionally done while others spotlight darling hand-painted pumpkins the kids did at school.
Manhattan has so many great neighborhoods to visit for holiday drip. Visit the Upper West Side in the 60s and 70s and the Upper East Side in the 80s for the spookiest scenery. And another favorite is 314 W 22nd Street in Chelsea. This home is famous because it gets a different festive and fashionable Halloween makeover every year!
Halloween Pumpkin Flotilla in Central Park
The Pumpkin Flotilla, one of the most beloved Halloween events in NYC, is at the Harlem Meer in Central Park. This is a wholesome event that's been held for 30 years at the northern side of the park near the Malcolm X Boulevard entrance. Are proud of your exquisitely carved jack-o-lantern? Make it part of a parade!
It's free to join, but it's first come, first served. There are a series of rules to protect the water of the Harlem Meer, and the park staff will provide your jack-o-lantern with a pond-safe flameless candle. The Pumpkin Flotilla runs from 4 to 7 PM, when you can pick up your pumpkin again!
It's simply tons of fun to bundle up, enjoy the autumnal colors of the park (late October is when the park foliage peaks!), and join everyone to see all the different pumpkins. The procession starts at dusk, the perfect time to enjoy all the lights reflecting off the pond.
Green-Wood Cemetery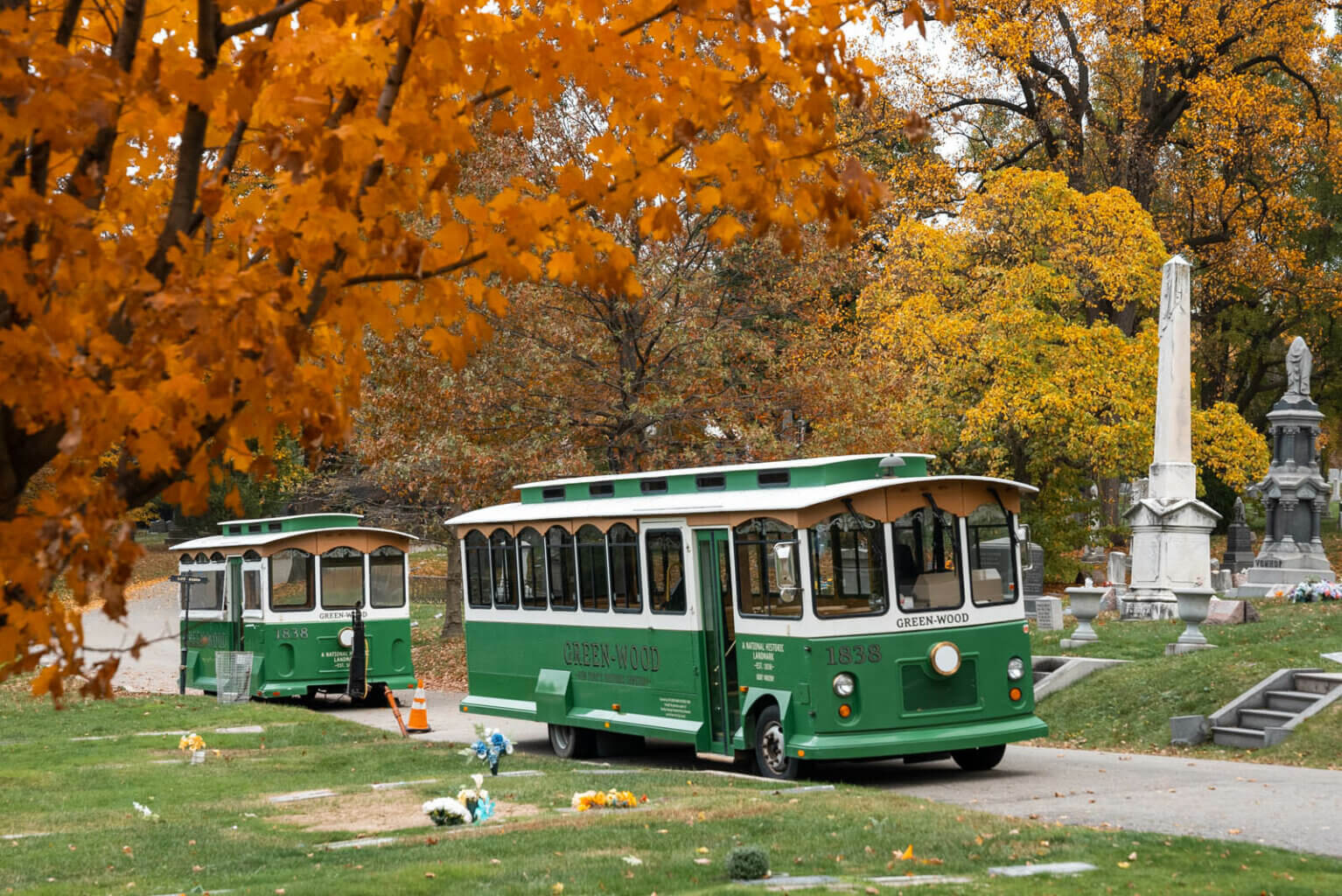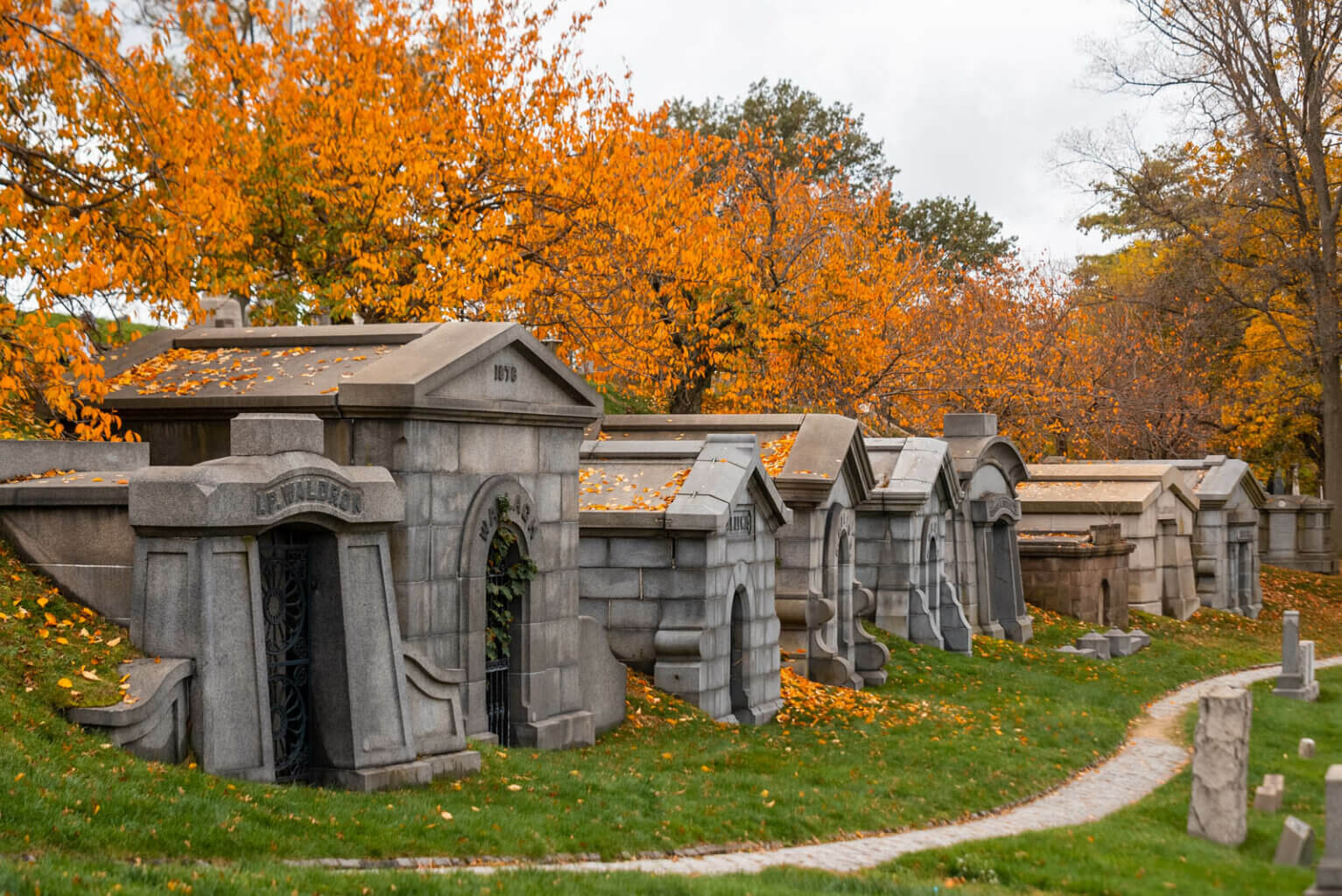 Green-Wood Cemetery is one of our favorite places to explore in every season. Established almost 200 years ago, it's always been a place where New Yorkers gather to visit deceased loved ones. And it's also enjoyed as a city park with stunning gardens, architecture, and views. The cemetery hosts events around arts, history, and culture all year long. But Green-Wood really shines in October with events almost daily!
Fridays and Saturdays at the cemetery, you can attend a handful of different reoccurring events for a fee. Many, like the themed Discover Green-Wood Trolley Tours. But here is a list of the ones returning just for the holiday season, keep in mind you'll need to get tickets to these in advance and as soon as you can as they do sell out quickly!
Green-Wood After Hours – attend an exclusive twilight walking tour of Green-Wood Cemetery. The evening light and the holiday season will set the mood as you walk among tombstones and learn about prominent historical figures laid to rest there.
Moonlight Tour – Moonlight Tours have a more reverent feel to this 2-hour walking tour because of the dark hour and live accordion music. Your passionate guide will lead you among some of the most majestic monuments and through the catacombs.
Nightfall: Eternal – a favorite among return attendees, Nightfall: Eternal is a big party in the cemetery honoring the relationship between life and death. There are light installations, music, and vendors providing a myriad of entertainment along the winding pathways through the cemetery.
Día de los Muertos: Family Day – On the afternoon of November 1st, you can come for a kid-friendly event celebrating Día de los Muertos (Day of the Dead). Come learn about the traditions surrounding this important Latin American holiday, do some arts and crafts, and eat good food.
Queens County Farm Museum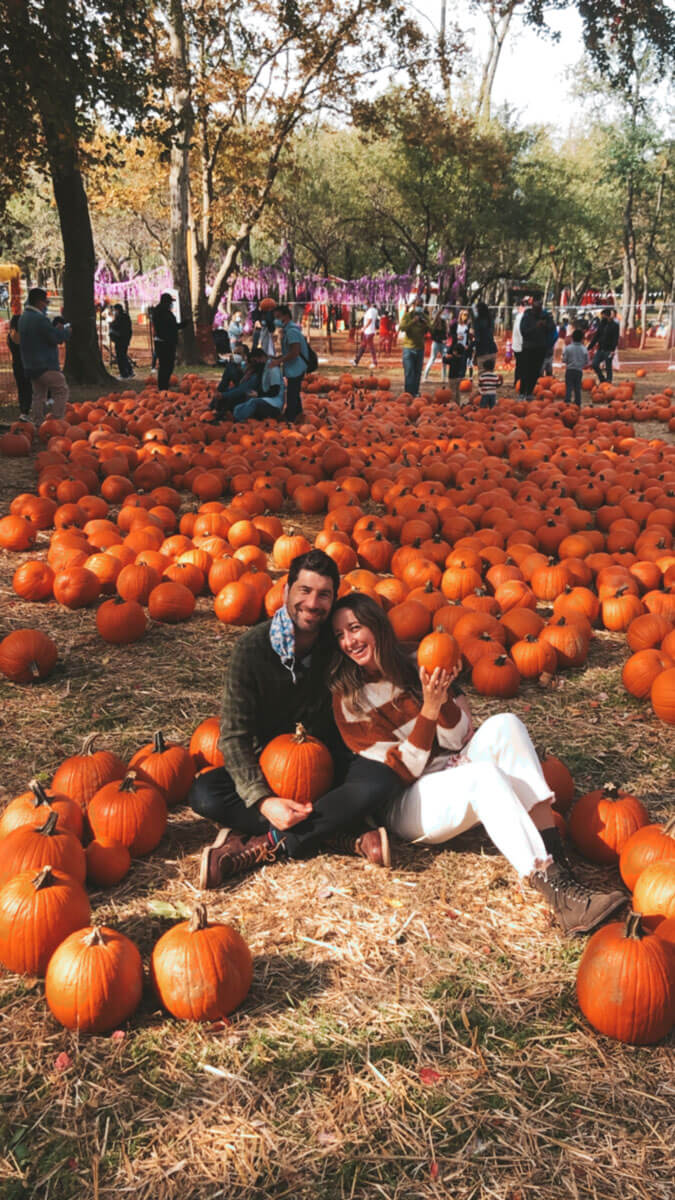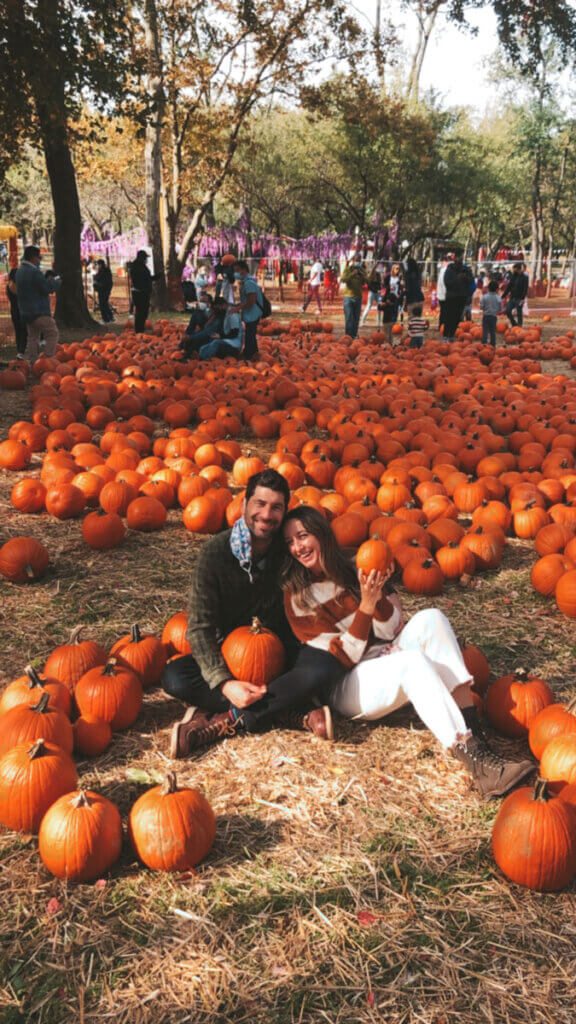 You'll find the Queens Farm in the heart of Little Neck, Queens. This historic 47-acre plot is what remains of once sprawling farmland, and has been running since 1697! Today it's a community farm that you can visit for free any day of the week. The FaBOOlous Fall Season launches on October 1st and it's great for families and couples alike.
Visiting the Queens County Farm Museum is one of the best things to do during Halloween in NYC. Visit the pumpkin patch for free any day of the week and purchase your perfect gourd. For seasonal goodies, come for Harvest Weekends. Pick up apples, potatoes, corn, local honey, cider donuts, mums, and more.
Harvest Weekends also includes a giant corn maze that you can visit during regular hours for a fee. Or for a scary time, go for the Maze by Moonlight, which happens just a few nights during the season! And on October 31 is when it all goes down with Halloween on the Farm. Kids and parents are encouraged to come in costume and enjoy all the holiday fun, including trick-or-treating!
Pumpkin Arch at Pier 17
Perhaps you've seen this one on Instagram and TikTok and wondered where it was! The Pumpkin Arch can be found at Heineken Riverdeck at Pier 17 in Lower Manhattan's Seaport district. It's perfectly situated with the Brooklyn and Manhattan Bridges in the background.
It's worth a visit for the photo opportunity! It usually pops up around October 1 and stays up through early or mid-November. Come during the day to see the 10-foot arch featuring classic pumpkins of all shapes and sizes, orange mums, fall leaves, and more. Each year it's a little different. And while it's stunning in the daylight, it's a different experience when it's lit up at night with the city lights in the distance!
Halloween at the McKittrick Hotel
The boutique McKittrick Hotel has a fascinating history and a tragic story about how it never quite opened because of World War II. Shuttered for decades, it reopened in recent years as a multi-venue event space. Walking inside feels like you're stepping back in time. The mood setting is the perfect place to celebrate Halloween in NYC.
There are different events at the McKittrick every month, and Halloween is no exception. Every year they host an extravagant masquerade dance party with a different theme. There's dancing, DJs, theatrical performances, VIP champagne service, and an open bar. In recent years, themes have included Inferno, Hitchcock, and Lost Garden. Let the theme inspire you and dress up!
The party begins at 6 PM and guests can come beforehand to see a performance of Sleep No More, which also plays at the McKittrick and is one of our favorite immersive theater experiences ever.
Cityside Pumpkin Patch
One of the most exciting things to do during Halloween in New York is visit pumpkin patches near NYC! Well, what if we told you that you didn't need to leave the city for a pumpkin patch?
In fact, what if we told you that there is going to be a giant rooftop pumpkin patch in New York City in Long Island City, Queens! The Summer Club Rooftop at the Ravel Hotel will transform into a family-friendly Halloween and pumpkin patch extravaganza!
You'll find pumpkin photo opportunities, pumpkin smashing zone, scarecrow archery, and all kinds of Halloween festivities!!
Catacombs by Candlelight Tour
Even though this is one of the most fun tours in NYC to check out all year-long, make sure not to miss out on the guided tours of the Basilica of St. Patrick's Cathedral, also known as Old St. Patrick on Mulberry Street around Halloween season in New York.
Dive into the Catacombs by Candlelight tour, a 90-minute expedition led by a historian and guide. Unveil the catacombs, the organ, and the cemetery, all usually off-limits to the public.
This Gothic Revival cathedral, the oldest St. Patrick's Cathedral in NYC, once served as the seat of the Roman Catholic Archdiocese of New York until the more famous St. Patrick's Cathedral on 5th Avenue emerged in 1879.
You might recognize the interior from Martin Scorsese's film The Godfather, particularly the iconic baptism scene. Yes, that one!
Prepare for the candlelit catacombs, where tales of renowned New Yorkers are interred here and the cathedral's hidden stories are kept!
Rooftop Halloween Movies at Rooftop Reds
What beats sharing pizza, wine, and a classic Halloween movie with loved ones or pals? Doing it atop a rooftop with skyline vistas! Enter Rooftop Reds, not to be confused with Rooftop Films.
This top-tier rooftop bar in Brooklyn holds a series in the fall at Brooklyn Navy Yard. City views and a movie are on the menu. When autumn sets in, Halloween flicks take the spotlight, making this a cherished NYC Halloween activity.
Rooftop Reds isn't just any rooftop – it's NYC's sole rooftop vineyard. Though, there are a handful of wineries around Brooklyn, so wine enthusiasts, make sure to explore those and their tasting rooms.
Partnering with an Upstate New York Finger Lakes vineyard, Rooftop Reds brings the wine country vibe to the city. As you enjoy a movie, sip on wines crafted right here in the Empire State!
Grab your tickets and check out the schedule right herehttps://www.rooftopreds.com/pizza-wine-movie-nights.
Other Fun Halloween Events in NYC: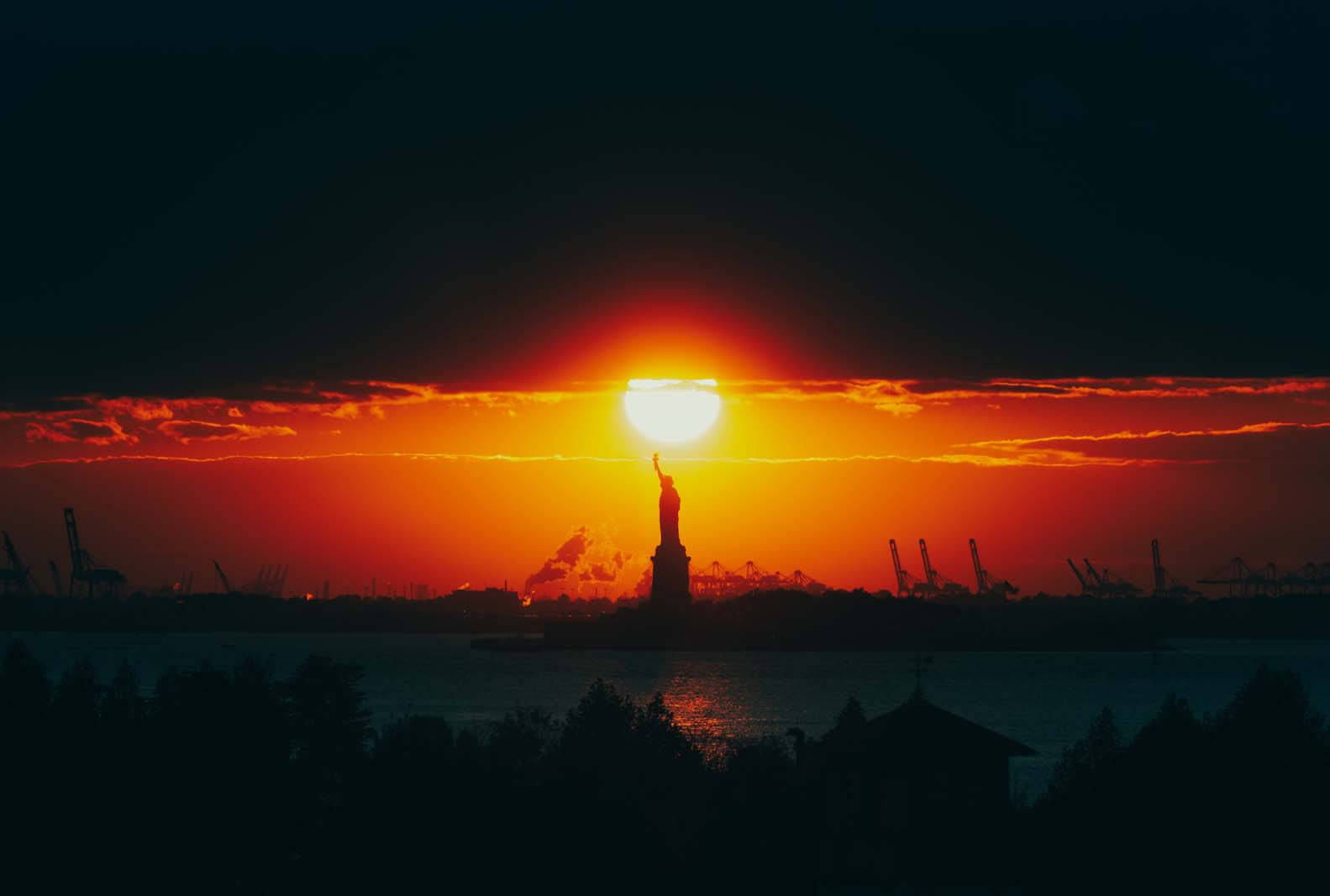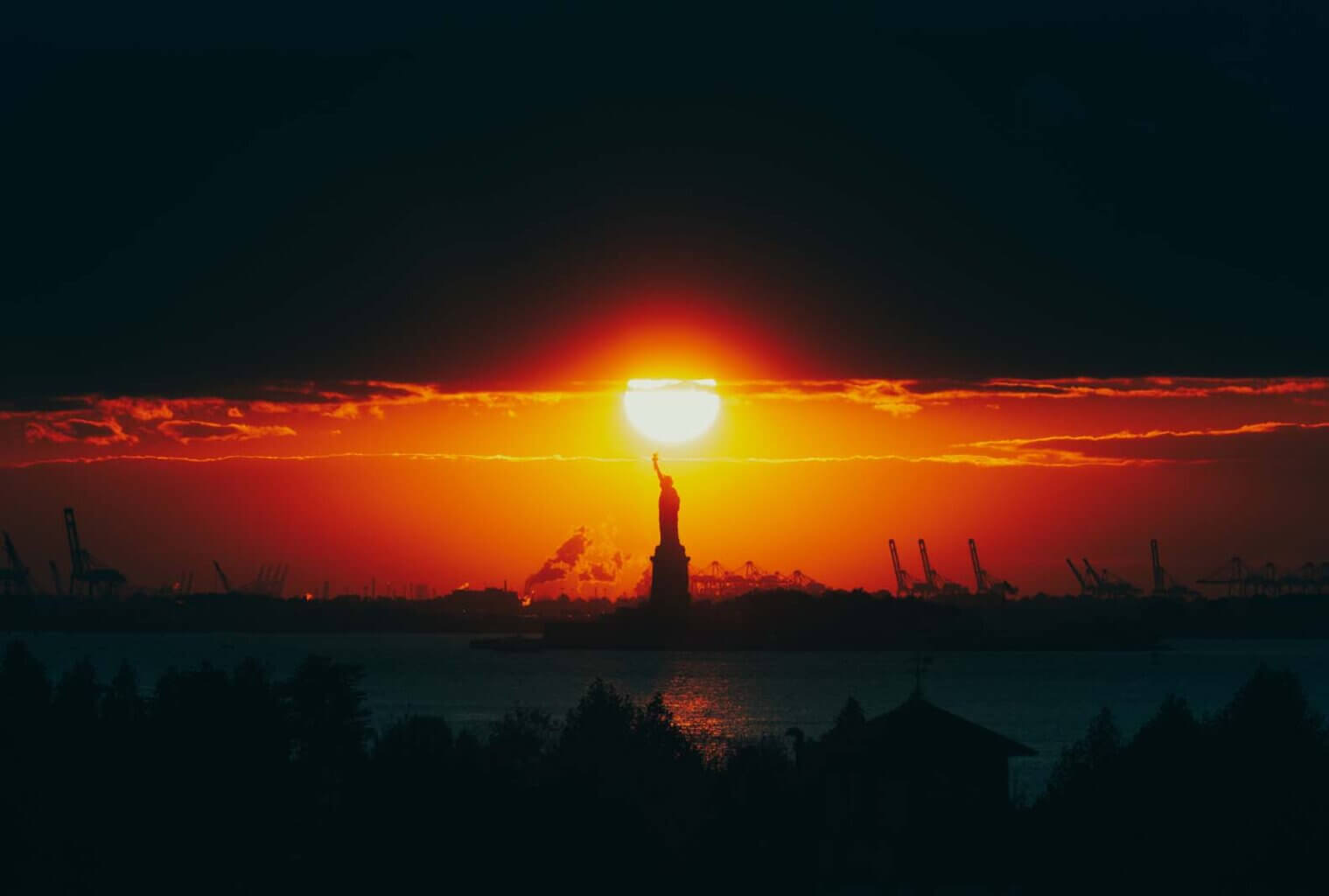 This section is dedicated to limited-edition Halloween events in NYC to check out! Be sure to snag your tickets in advance while you still can!
---
Best Halloween in New York Festivities (Post Summary):
Greenwich Village Halloween Parade
Tompkins Square Park Halloween Dog Parade
Great Pumpkin Dog Costume Contest in Fort Greene
Sleepy Hollow Day Trip
Visit NYC's Most Haunted Places
Haunted Houses in NYC
NYC House of Spirits
Madame Morbid Trolley Tour
Halloween Themed Bars
Annual Bike Kill
Boo at the Zoo & Pumpkin Nights
Beetle House
The Cauldron
Ditmas Park Halloween House
Look at Halloween Decorations
Halloween Pumpkin Flotilla in Central Park
Green-Wood Cemetery
Queens County Farm Museum
Pumpkin Arch at Pier 17
Halloween at the McKittrick Hotel
Cityside Pumpkin Patch
Catacombs by Candlelight Tour
Rooftop Halloween Movies at Rooftop Reds
---
Enjoyed this guide to all the fun Halloween activities in NYC? Bookmark for later! And if you're new to the city this time of year, be sure to reference our guide to what to wear in NYC in the fall and packing list to help you plan your trip!