Looking for movies about Brooklyn or movies set in Brooklyn? This guide has you covered to the best Brooklyn movies. Whether you're looking for inspiration before a trip, missing the city, or just a fan of Brooklyn and stories made here, this list has a range of genres from period pieces, romance, thrillers, and just good old cult classic films set in Brooklyn.
So grab your popcorn and get streaming. All of these movies are available on Amazon Prime, if you don't already have Amazon Prime you can get a free 30-day trial by following this link.
If you love movies set in Brooklyn, you might also love famous filming locations in Brooklyn including locations for some of these awesome movies about Brooklyn featured in this guide!
About the Author
Eric Garner is a Brooklyn-based writer who was raised down south who loves talking about film, TV, hip-hop, and fashion.
15 Brooklyn Movies to Add to Your Watchlist
Brooklyn (2015)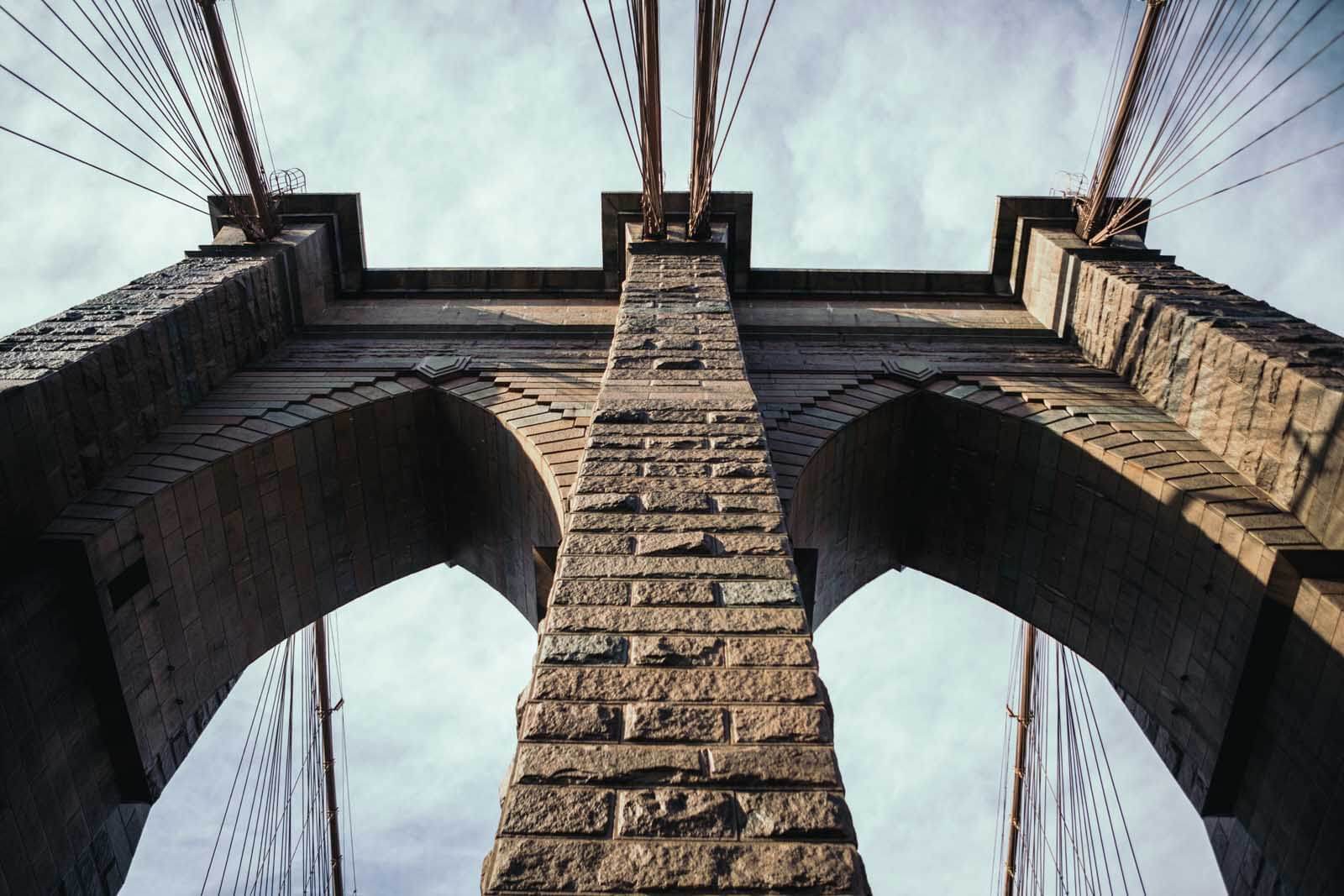 Who would have thought one of the best films about Brooklyn would be named—Brooklyn? This romantic period drama tells the story of a young Irish woman, Eilis, who immigrates to Brooklyn to find work. We join along on this heroine's journey as she struggles to choose between two lives—the one in her hometown (Ireland) and her new life in Brooklyn.
Set in 1950s Brooklyn, many of the film's scenes were shot in what is now known as Carroll Gardens. At one point in the film, Tony, Eilis's Brooklyn love interest, takes her on a date to Coney Island which was filmed in—you guessed it, Coney Island!
This Brooklyn movie is a simple story that is elevated by its impeccable execution. Brooklyn uses its subtle, but intellectually rewarding style to explore the excitement of leaving one's hometown and then the yearning of that same place they once called home—and it does so marvelously.
A patient viewer in search for a movie that puts character and depth before flash should look no further than Brooklyn! Watch Brooklyn here
Moonstruck (1987)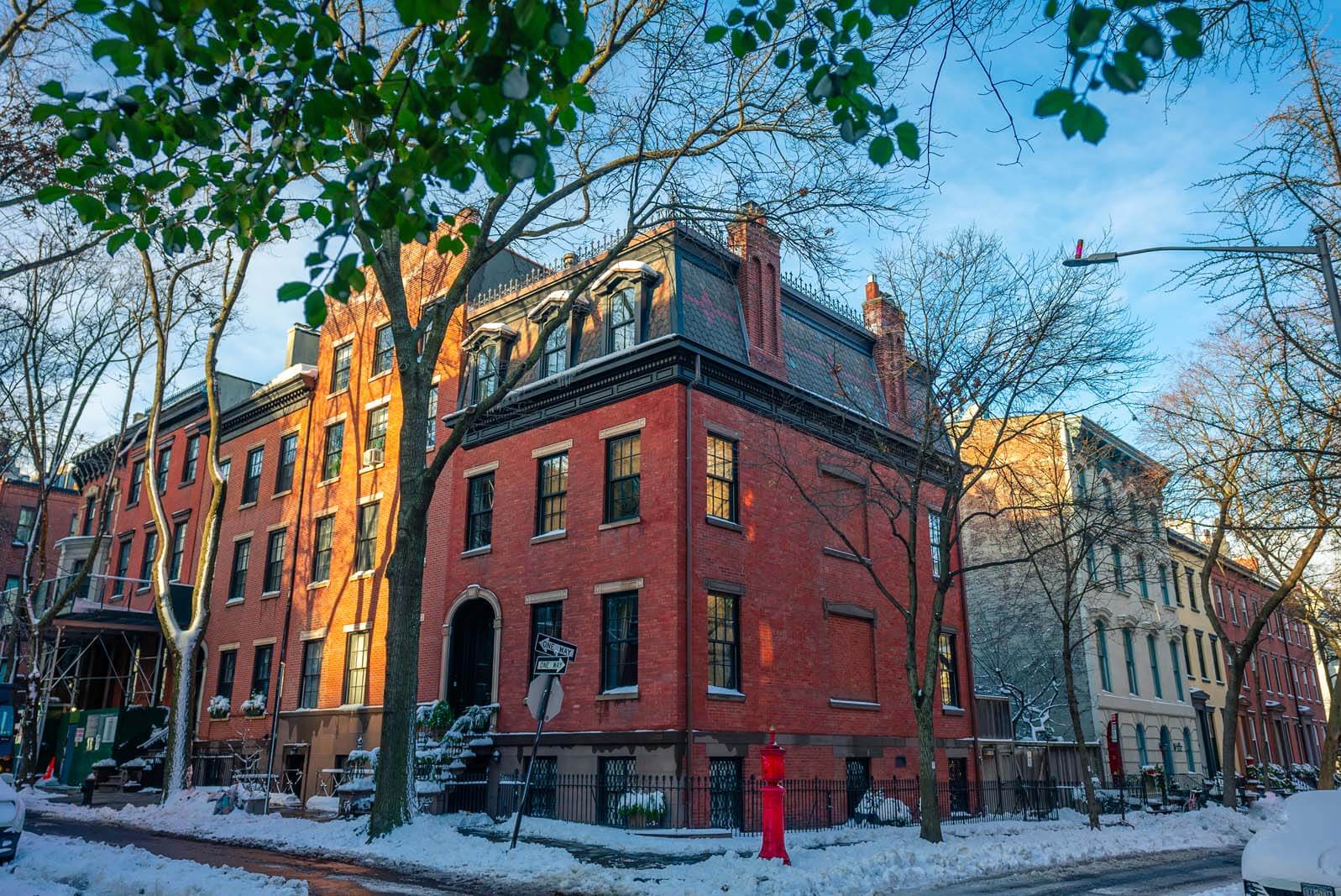 Imagine a story centering on a widowed bookkeeper, Loretta Castorini, who finds herself falling in love with her fiancés younger brother. Is there a better setup for a rom-com than that? This movie is set in 1980s Brooklyn, and much of this film's runtime was shot in both Brooklyn Heights and Carroll Gardens.
The Cammareri Bros. Bakery, at which the two leads meet location is at 1559 62nd St, sadly the bakery closed.
At a time before the genre over stayed its welcome, this Brooklyn movie really perfected the formula for a romantic comedy. This film uses its sit-com set up to explore the sometimes inconvenient nature of falling in love, while also winning Cher an Academy Award.
While maybe a bit too playful for some, the strong writing and energetic performances from Nicholas Cage and Cher, makes this film one of the most successful in its genre as well as one of the best movies about Brooklyn as well as one of the best New York movies. I couldn't recommend it more! Watch Moonstruck here
Wonder Wheel (2017)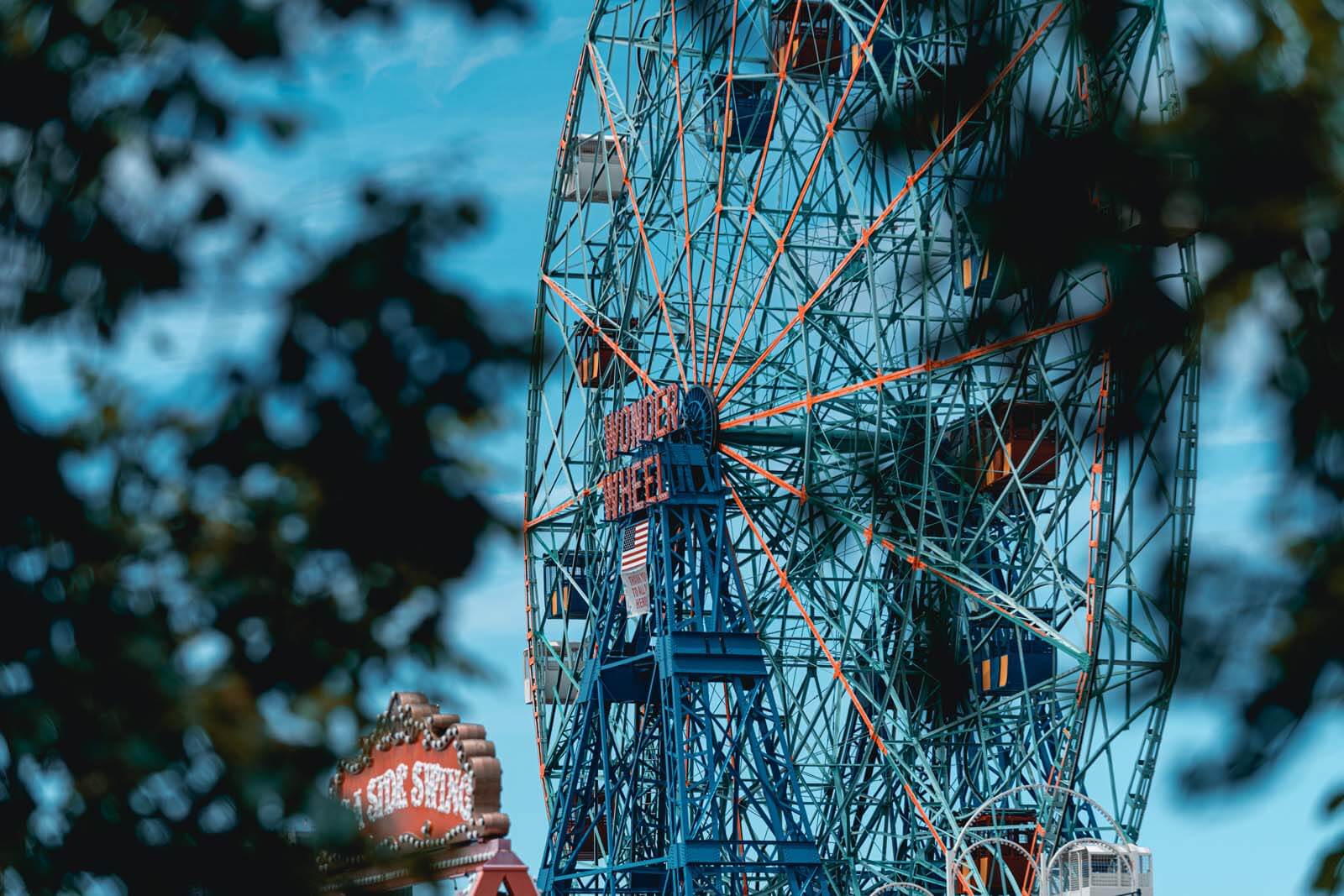 This period drama, (one of many on this list) is about the lives of a carousel operator, his wife, his estranged daughter and a lifeguard all intertwining. Set in 1950s, Wonder Wheel is set and filmed in Coney Island throughout most of its runtime.
At this point in movie history, stories about yearning spouses is not that fresh of a concept (In fact, Winslet herself did a similar role in 2006's Little Children), but Kate Winslet's performance here really sells this Brooklyn movie. Kate really shines in period dramas, and this movie is another testament to that.
The plot itself maybe a little trying for some viewers, but Kate's performance makes this one of the best movies set in Brooklyn and worth the watch! Watch Wonder Wheel here
Saturday Night Fever (1977)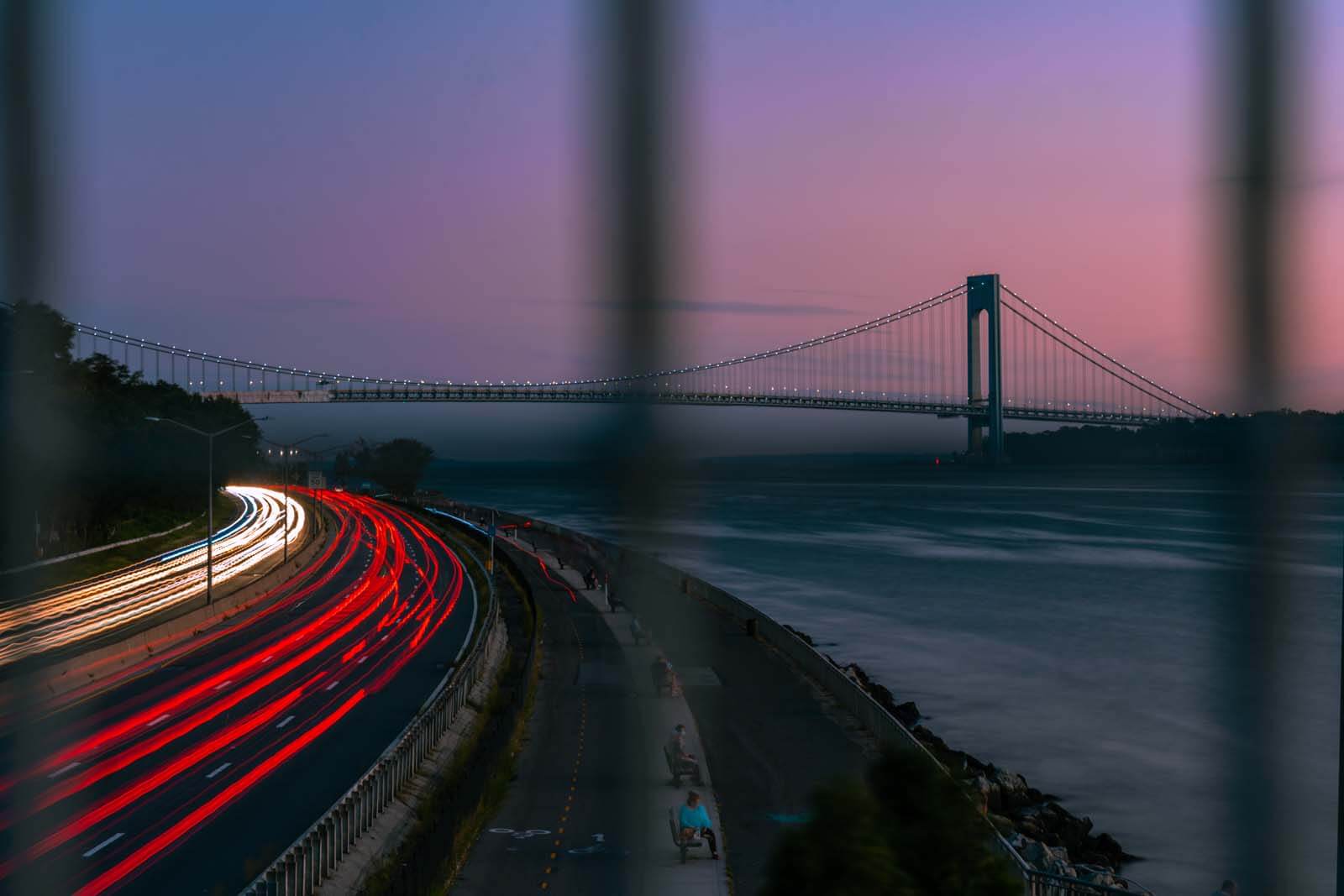 This dance drama stars John Travolta in one of his most iconic roles, as a paint store clerk who spends his weekends dancing at a local discotheque.
Set in 1970s Bay Ridge, Saturday Night Fever is one of the most memorable movies set in Brooklyn. Most of its iconic scenes were filmed in Brooklyn. The very memorable opening sequence was shot on 86th Street and Bay 20th Street in Bensonhurst. Lenny's Pizza, from the film, is actually still located on 86th street to this day.
Saturday Night Fever is 70s filmmaking at its finest. It tells a compelling coming of age story about stagnation and bad decision-making. And thanks to a killer soundtrack and memorable performances, this Brooklyn movie will forever be ingrained in American pop culture. Saturday Night Fever has been since parodied in many films and television series like Airplane! and Glee.
This is one of the best movies about Brooklyn. And not only because it showed us Travolta's chops as an actor, but also because introduced us to one of the best soundtracks of all time. This a classic that every film buff should see! Watch Saturday Night Fever here
Do the Right Thing (1989)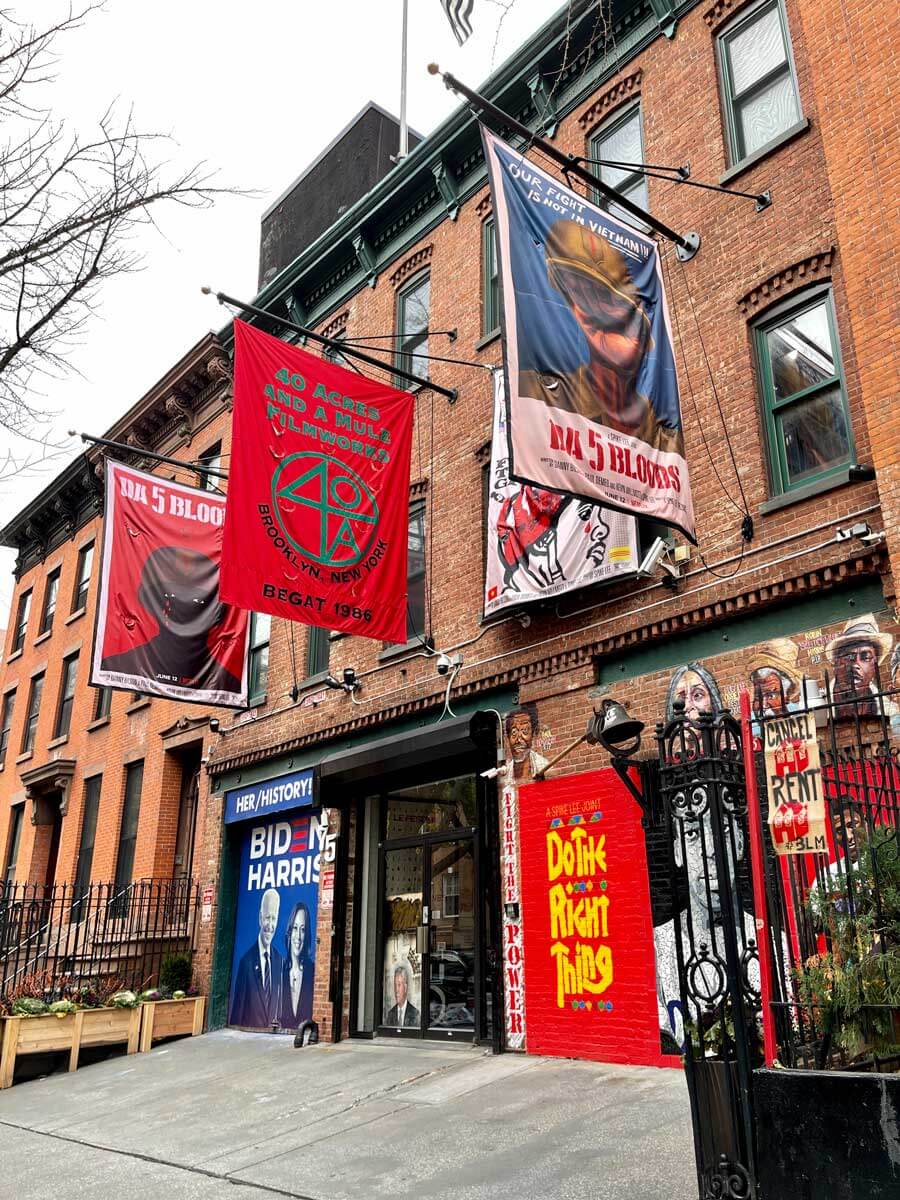 Spike Lee's breakout film (and possibly his most seminal work to date)—Do the Right Thing is a drama-comedy about one Brooklyn neighborhood's escalating racial tensions on one very hot summer's day.
Do the Right Thing is set in late 80s Bed-Stuy. Spike Lee, a Brooklyn native himself, shot the movie entirely on Stuyvesant Avenue (Right between Lexington Ave and Quincy Street).
No film before (Or since) has confronted race relations in America with such brutal and unflinching honesty. And sadly—many of the film's themes are just as relevant now over three decades later. If anything, the film's tragic climax probably hits harder now than it did in the late 80s.
While surely challenging for some, this Brooklyn movie is bold filmmaking at its best and a must watch! Fun fact: Barack and Michelle Obama went go see this movie on their first date. Watch Do the Right Thing here
Extra facts: two of our favorite Brooklyn hidden gems include Barack Obama's former residence in a Park Slope brownstone as well as Forty Acres and a Mule Filmworks, Spike Lee's Fort Greene film studio.
Sophie's Choice (1982)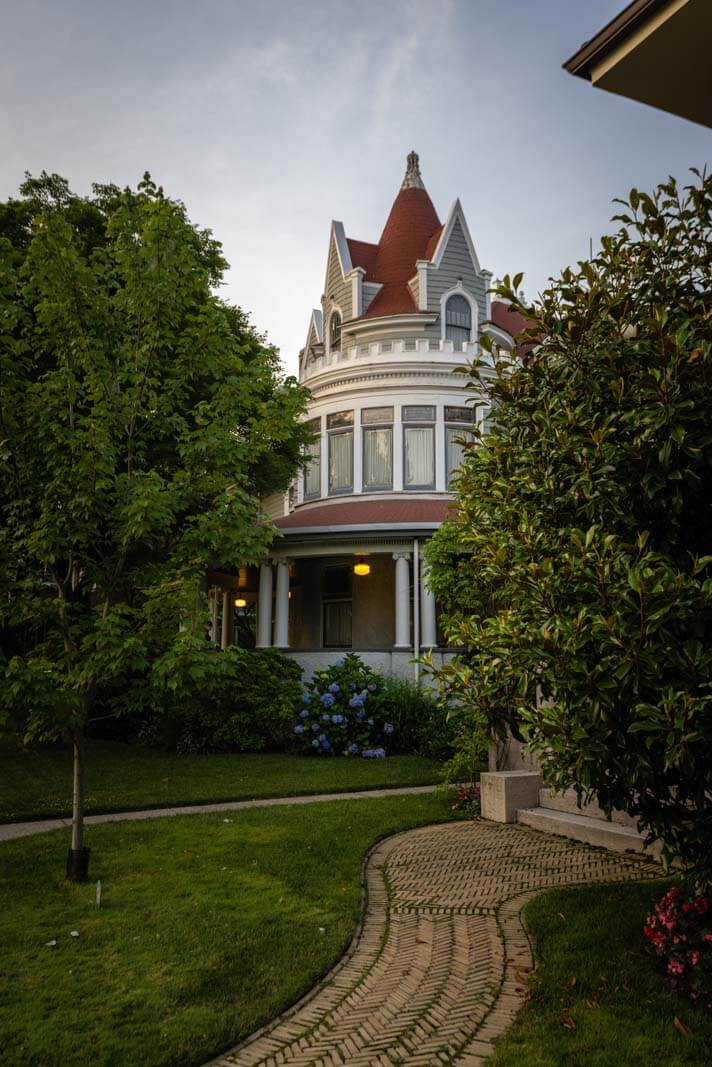 This romantic drama, adapted from the 1979 novel of the same name, tells the story of Sophie (a Nazi concentration camp survivor) and her tumultuous relationship with her lover Nathan (an American Jew obsessed with the Holocaust).
Set in the 1940s, this is one of the most classic movies set in Brooklyn. The house used in the film for the lead character and her lover is located at 101 Rugby Rd in Flatbush.
This film is a dramatic and painful exploration of post-war life. Streep's brilliant performance as the titular heroine is praised as one of the best performances in film history and it's not hard to see why. It is a performance that casts a hypnotic spell from the beginning and refuses to let go until its conclusion.
If you want to see one of the best acting performances from one of the profession's all-time greats, definitely add this Brooklyn movie to your bucket list! Watch Sophies Choice here
Goodfellas (1990)
No best movies about Brooklyn list would be complete without this Scorsese classic. Goodfellas is a biographical crime film that tells the story of Henry Hill and his life in the mob.
Set in Brooklyn in the 1950s through the 1980s, we follow Henry on his journey from childhood to his full-grown mobster adulthood. Many of the film's most memorable scenes were shot in Brooklyn.
One particular scene, in which a major character is murdered, was shot at 80th Street and Shore Road (Bay Ridge).
This movie is the definitive rise and fall tale with many imitators to come after (even from Scorsese himself); however, none would match this movie's energy and confident direction. Boasting an all-star cast like Joe Pesci, Ray Liotta, & Robert De Niro, it's hard not to love this gangster classic. Pesci, in particular, is a standout, who steals every scene he's in.
If you're one of the few who have yet to see this mob epic, what are you waiting for? Watch Good Fellas here
Requiem for a Dream (2000)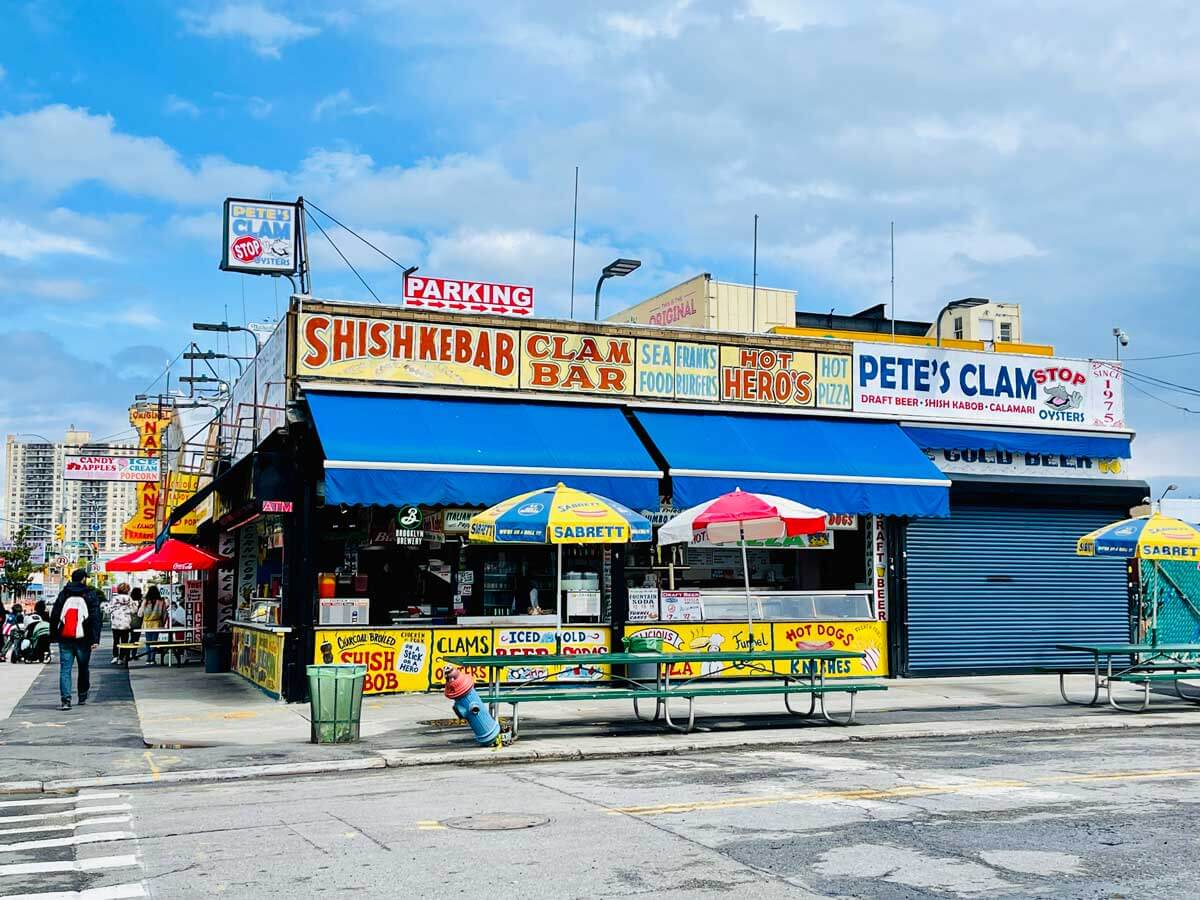 Ever picture Marlon Wayans, famous for playing in the Scary Movie franchise, in an intense psychological drama? Me neither. This 2000 film follows four Coney Island residents and their downward spiral due of drug abuse.
Requiem for a Dream was filmed in Coney Island as well as Brighton Beach. One dream sequence in particular takes place near the end of Steeplechase Pier, between West 16th and West 19th Streets.
Another scene was filmed at the Clam Bar was at 1320 Surf Ave.
Requiem almost feels like American cinema's answer to the 1996 British comedy-drama Trainspotting. Like Trainspotting, Requiem takes an exhausting (and at a lot of times disturbing) look at the effects of drug addiction and where it can lead you. As mentioned before, this Brooklyn movie is intense and definitely isn't for the faint of heart.
While Requiem for a Dream definitely isn't for everyone, those brave enough to try it will be in for some very immersive storytelling! Watch Requiem for a Dream here
Notorious (2009)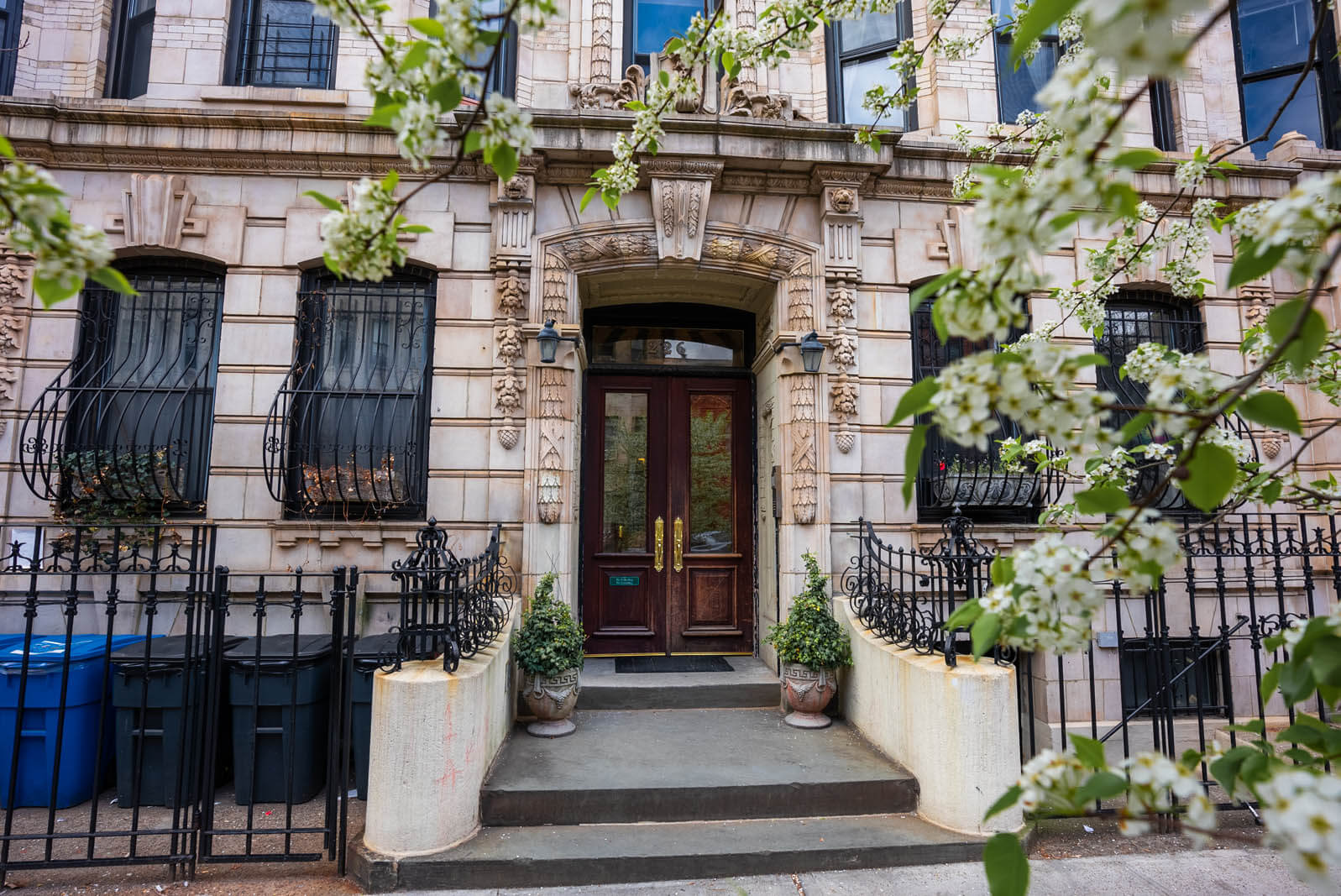 Do you like biopics? Are a you fan of Biggie Smalls? If you answered yes to both questions, then 2009's Notorious is the movie for you! This biographical drama is about the life and tragic death of the Notorious B.I.G. The film starts in 1980s Brooklyn, following Biggie's childhood in Bed-Stuy through up until his murder in the mid-90s.
While not all of the film is shot in Brooklyn, a lot of most of the engaging scenes in the movie's first half are. A particularly fun rap battle scene comes to mind!
This movie does a great job of paying tribute to the late rapper by focusing more so on Christopher Wallace himself rather than his rap persona. While the movie doesn't shy away from his flaws, it definitely gets you invested in him as a person—making the film's inevitable conclusion all the more saddening.
The movie does contain a good portion of nudity and sexuality, so be warned! Watch Notorious here
If you're a fan of Notorious B.I.G. and films set in Brooklyn, you can check out Biggie Smalls house and other landmarks in Brooklyn!
Beach Rats (2017)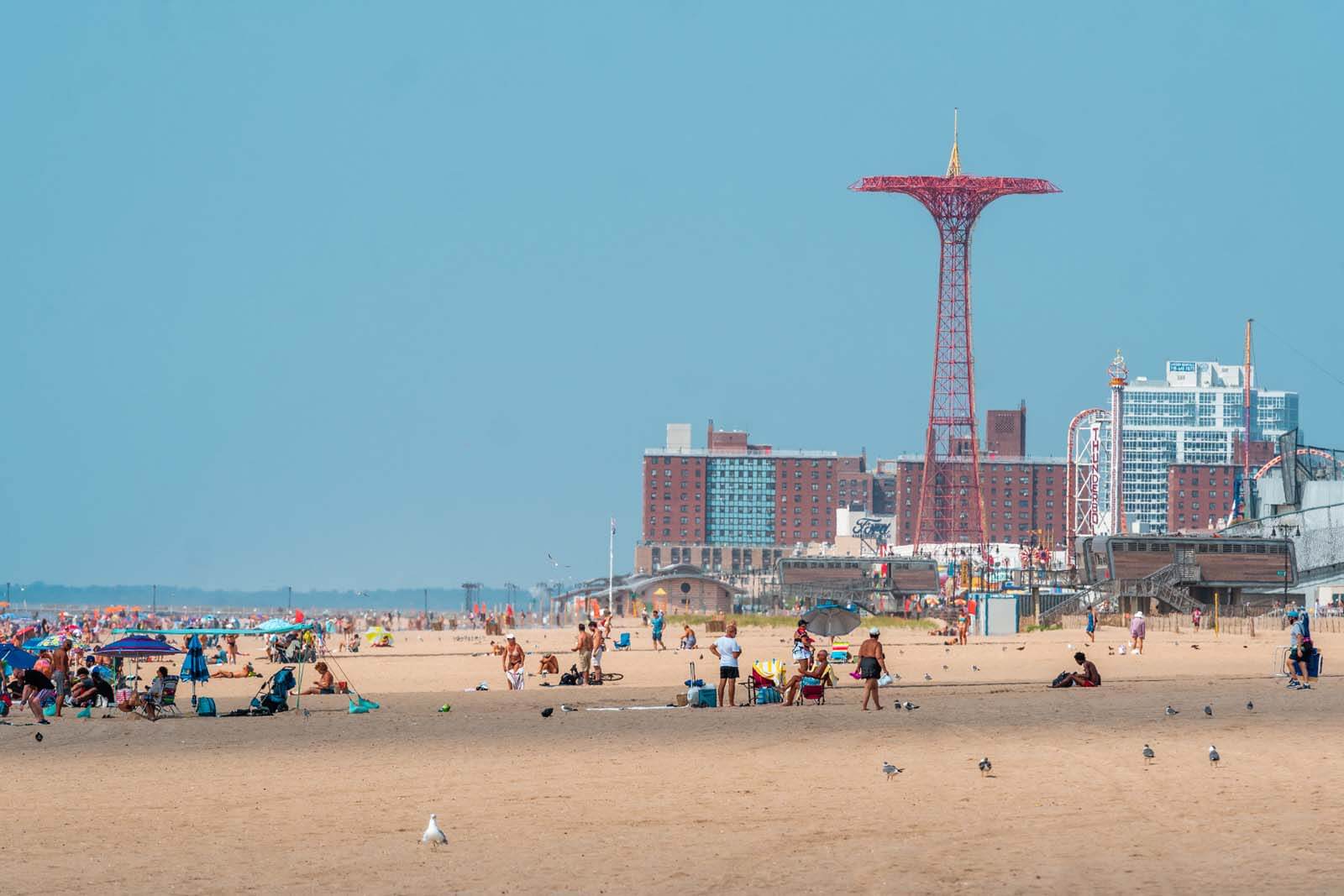 2017's Beach Rats is an American drama about a Brooklyn teenager, who is having a miserable summer and decides to seek fulfillment by meeting older men online.
Filmed in the beaches of South Brooklyn, this powerfully acted coming-of-age story takes a gritty look at sex, shame, and identity. Director Eliza Hittman takes an intimate and empathetic look at human yearning and the shame that sometimes accompanies it.
While there's no shortage of coming-of-age tales, this one really sets itself apart with its in-depth characterizations and hypnotic pull. If you're searching for one of the best movies set in Brooklyn, don't hesitate to check out this indie gem! Watch Beach Rats here
The Squid and the Whale (2005)
Speaking of indie gems, this next well-crafted independent drama is about two Brooklyn kids dealing with their parent's divorce. The Squid and the Whale, like many Noah Baumbach films, takes place in New York.
It's set in 1980s Park Slope, and the brownstone (Located at 167 6th Avenue) used in the film would actually be sold nearly a decade later for 4.55 Million.
Other than the fact that he has a lot of movies set in Brooklyn, one other common theme among Noah's works is the topic of long-term relationships and divorce.
With this film, Noah takes a poignant and honest look at divorce and its unfortunate effects on the family unit. The actors (Jeff Daniels, Laura Linney, and Jesse Eisenberg) all give very absorbing and believable performances. While this film can definitely get pretty emotional, it also possesses a certain charming and comedic quality that many films of this kind don't have.
If you're new to Noah Baumbach but are interested in movies about Brooklyn; I'd say this would be a good place to start! Watch The Squid and the Whale here
BONUS! Speaking of Noah Baumbach, another one of his movies set in Brooklyn, well half of it, is Marriage Story (2019) starring Adam Driver and Scarlett Johansson.
There are two filming locations, Pino's La Forchetta Pizza on 7th Avenue was used to film an interior scene, you can find a poster outside proudly claiming they were a filming location as well as Laundromat Wash & Dry at 173 7th Avenue where Charlie enjoys a smoke outside the laundromat. Watch Marriage Story here
Dog Day Afternoon (1975)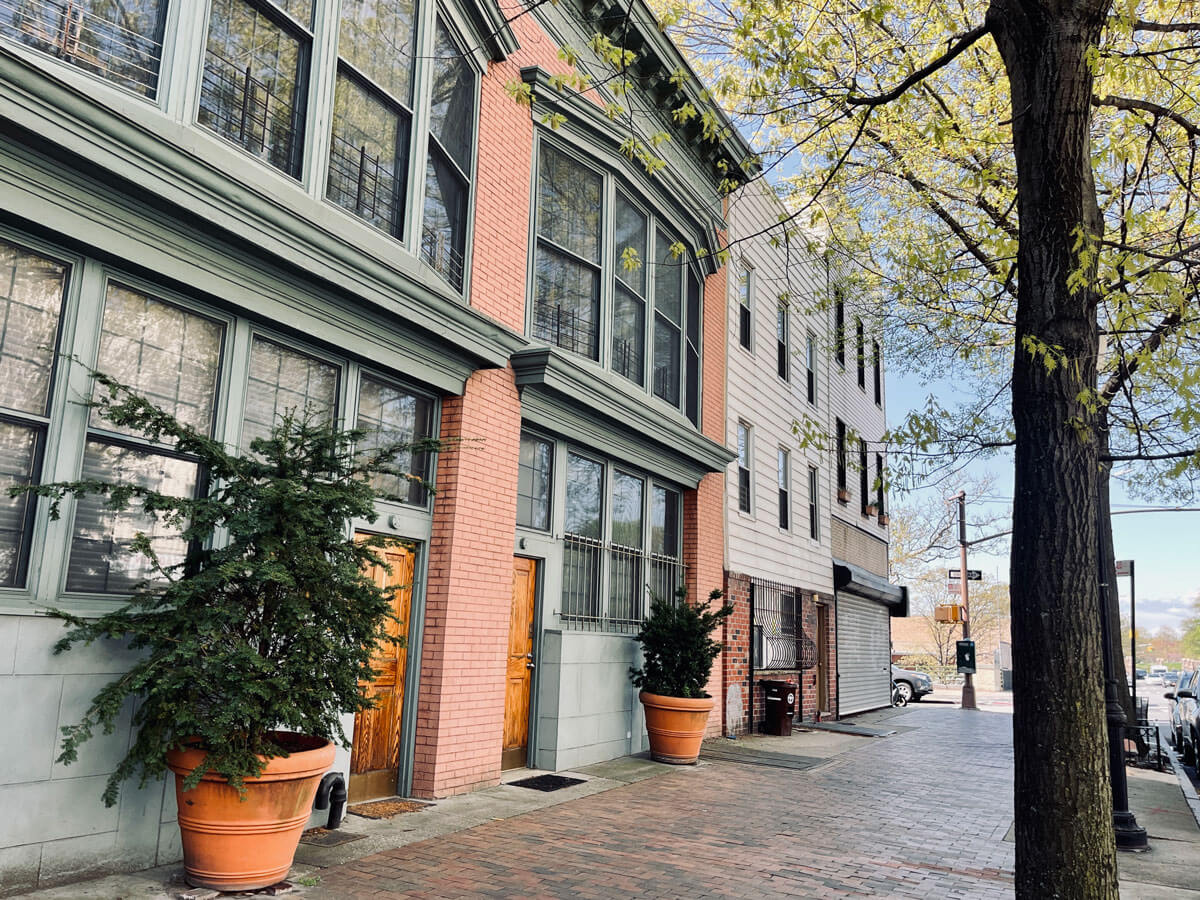 Dog Day Afternoon is widely considered to be one of the best films of the 1970s, but it also serves as one of the best movies about Brooklyn!
This drama-comedy follows three amateur bank robbers committing what seems to be a simple heist, but quickly turns complicated. This 1975 film (Based on a real-life event that happened in 1972) is set in 1970s Brooklyn in Windsor Terrace.
Most of the film was shot at Prospect Park West between 17th and 18th street.
Balancing tension and humor, this Al Pacino flick tells a story of one man's attempt to secure money for his lover's sex change operation. Another thing this film does particularly well is how it accurately portrays the sensationalism of news media.
As far Al Pacino goes, this is one of his best performances making Dog Day Afternoon definitely worth a watch! Watch Dog Day Afternoon here
Brighton Beach Memoirs (1986)
This 1986 coming of age comedy is about a Polish-Jewish youth navigating teenage life inside a hectic Brooklyn house. As the name suggests, this movie takes place in Brighton Beach. It also, is set during the Great Depression.
Both funny and warm, this 80s comedy accurately portrays the hectic and crowded lifestyle associated with being a teenager (as well as being in Brooklyn). The screenwriter Neil Simon actually adapted this story from his autobiographical play of the same name.
Brighton Beach Memoirs gives us an entertaining look at puberty and adolescence. If you haven't already, give it a watch! Watch Brighton Beach Memoirs here
The Warriors (1979)
This 1979 action-thriller follows a Coney Island street gang being wrongfully accused of murdering a rival gang leader and the turf war that occurs as a result. Warriors was shot all throughout the city, but the unforgettable climax was filmed in Coney Island.
This stylish film, uses the gritty streets of late 70s New York to tell a gripping tale of survivalism as well as give us an entertaining look at gang life. It also gives us one great soundtrack to boot.
Warriors is a cult classic, worthy of being placed in your movie queue! Fun fact: The famed line "Warriors, come out to play"? was improvised by actor David Patrick Kelley and was based on a childhood memory of neighborhood kids taunting him. Watch The Warriors here
We Own the Night (2007)
Following up one action-thriller for another, there's We Own the Night! This story is about a night club manager who gets pulled into a war with the mob in order to protect his brother and father.
This film is set in 1988 Brooklyn, and a good deal of it is shot in Brighton Beach, where Joaquin Phoenix's character owns his club.
We Own the Night combines crowd-pleasing thrills without sacrificing an intelligent story underneath it. Also, Joaquin is great and pretty much elevates every movie he does! While this movie is set in the 1980s, it doesn't focus too much on period details and instead sticks to the suspense.
If straight-forward thrillers are your jam, check this one out! Watch We Own the Night here
---
Is your favorite Brooklyn movie not mentioned? Let us know in the comments below!