Looking for the best movie theaters in Brooklyn? You've come to the right place! I am a huge movie lover and enjoy checking out the different Brooklyn cinema experiences the city has to offer! From historic theaters, theaters with dining and alcohol service, indie theaters screening lesser-known cinematic gems, to drive-in theaters with skyline views!
New York City is known for its energetic nature. It's a fast-paced city where dreams and motivation thrive. But the city hustle balances exhilaration with exhaustion, and everyone passing through this steel wilderness will find themselves needing a break, a fantasy allowing them to forget, if only momentarily, that stressors like full inboxes, in-laws, and taxes exist.
Enter: the theater scene. Nearly 300 movie theaters sprawl across New York City. For two hours, viewers have the opportunity to absorb another person's story and forget their own. It's the perfect evening wrap-up to a bustling day or a peaceful afternoon activity for friends and lovers, and thankfully for Brooklynites, the Brooklyn cinema scene offers abundant moviegoing options.
So whether you're planning your next date idea in NYC or you just want to catch a movie, check out these amazing Brooklyn movie theaters!
Also, if you love all things cinema check out the best movies about Brooklyn, best New York movies, and these filming locations in Brooklyn for movies and tv shows!
Amazing Brooklyn Movie Theaters
Williamsburg (124 South 3rd St)
Serving moviegoers with little known gems and arthouse productions, (movies designed for artistic and experimental value rather than mass conventional appeal), Spectacle Theater is a volunteer-maintained cinema where moviegoers can enjoy the unique and the peculiar.
Unlike most other Brooklyn movie theaters, Spectacle offers live Q&A sessions with prominent arthouse directors, live performances, and other forms of theatrical entertainment.
This independent Brooklyn movie theater offers robust programming throughout the entire week at affordable rates typically ranging from $5.00 to $10.00 a ticket.
Spectacle offers a two-tier membership plan through Withfriends.co. For an annual fee members receive free tickets to all $5 screenings and 50% discounts on $10.00 events in addition to free access to any and all Spectacle Theater events.
Have a preferred beer and snack combo when you visit the cinema? You won't have to conceal them in your bag and sneak them by the staff here. This theater's BYOB culture welcomes outside snacks and beverages to cure your mid-movie munchies.
Sunset Park (80 58th St)
Rooftop screens films throughout all five boroughs but primarily operates at two locations in the neighborhood of Sunset Park in Brooklyn and in Corona, Queens.
If the idea of watching a classic film outdoors alongside hundreds of Brooklyn cinema lovers appeals to you, Rooftop Films has just what you need. While Rooftop Films screens the majority of their pictures through two drive-in theaters—(one in a scenic location at the end of the Brooklyn Army Terminal Pier and the other amidst Flushing Meadows Corona Park)—this organization has created spontaneous Brooklyn movie theaters out of rooftops, fields, schools, and other surprise locales.
For more than two decades, this nonprofit has helped nurture the Brooklyn cinema scene and supported local filmmakers through financial support and artistic guidance. Rooftop Films reserves $1 from each ticket sale to support local craftsmanship and donates over $345,000 annually in filmmaking grants and logistical support, so view for a cause helping other filmmakers bring their stories to life!
Drive-in ticket prices range from free to $75.00 for a carload of people, depending on vehicle size and whether you'd like to purchase accompanying perks—like preferred parking. Split between a group of friends, it's an affordable experience supporting a diverse Brooklyn cinema scene.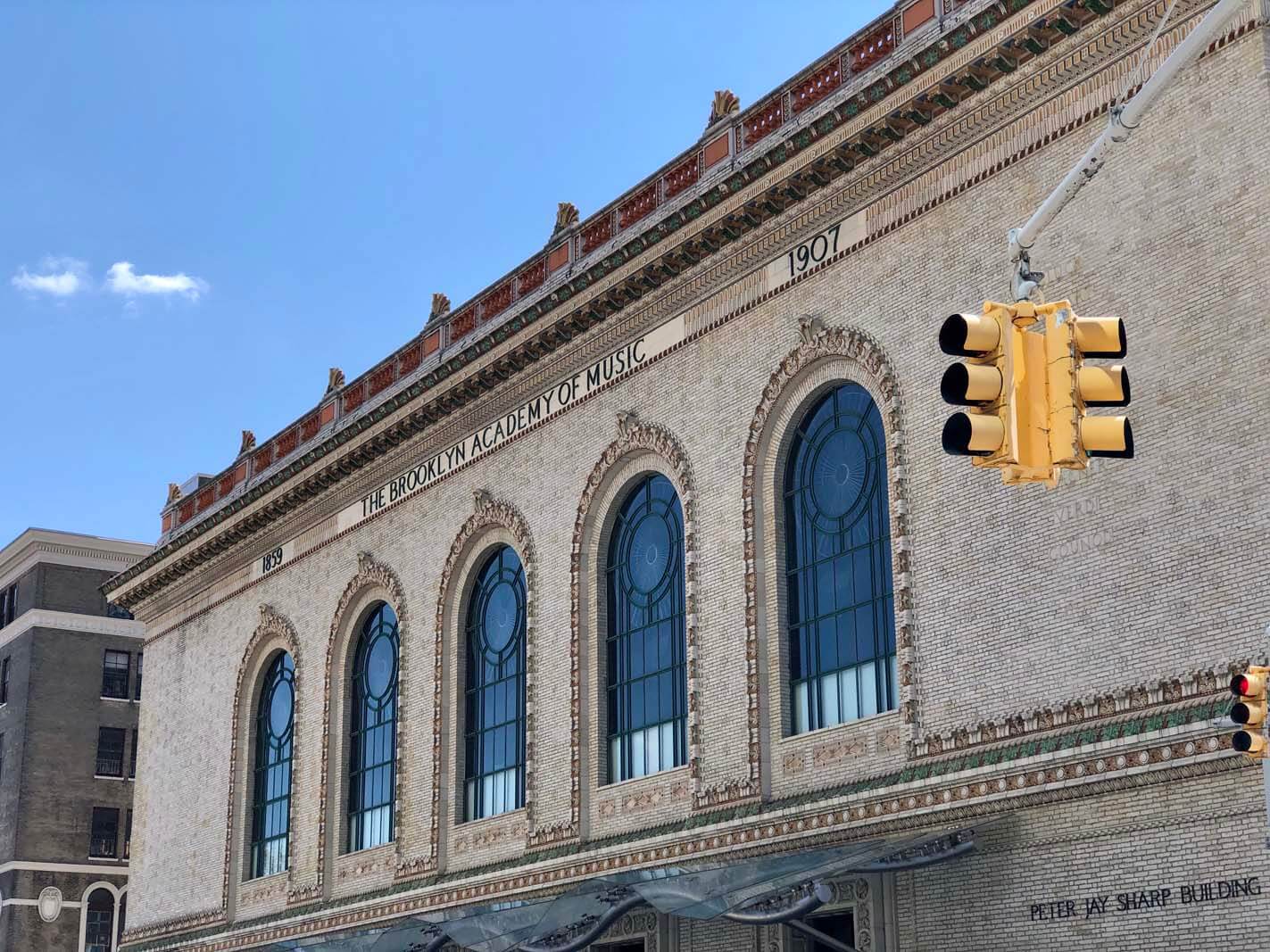 Fort Greene (30 Lafayette Ave)
The Brooklyn Academy of Music (BAM) has been cultivating talent in the fine arts for over 150 years and one of the best things to do in Brooklyn is to catch any of their performances, which range from movies to musical performances.
Though it began as a single, humble venue, BAM now comprises three internationally-recognized theaters of timeless architecture and impressive acoustics.
Rose Cinemas is housed within the BAM's Lepercq Space, where it contains four state-of-the art screens and equally impressive sound systems. Though its current home originally served as a music hall and then a playhouse for live dramas, it was remodeled into an elegant cinema in 1998.
Each of the screening rooms it boasts today accommodates between 105 to 272 guests. This cinema plays modern contemporary films and classics alike. One of its four screens is entirely dedicated to showcasing independent films, which are often productions of BAM students and other talent associated with the institution.
Take a look at Rose Cinema's cinematic programming before planning your visit.
The Brooklyn Academy of Music offers five tiers of membership that include benefits such as early viewings to highly anticipated productions, free admission, and steep discounts to Rose Cinema screenings. BAM membership includes comparable discounts for live and musical performances at venues other than the cinema and invitations to exclusive community events.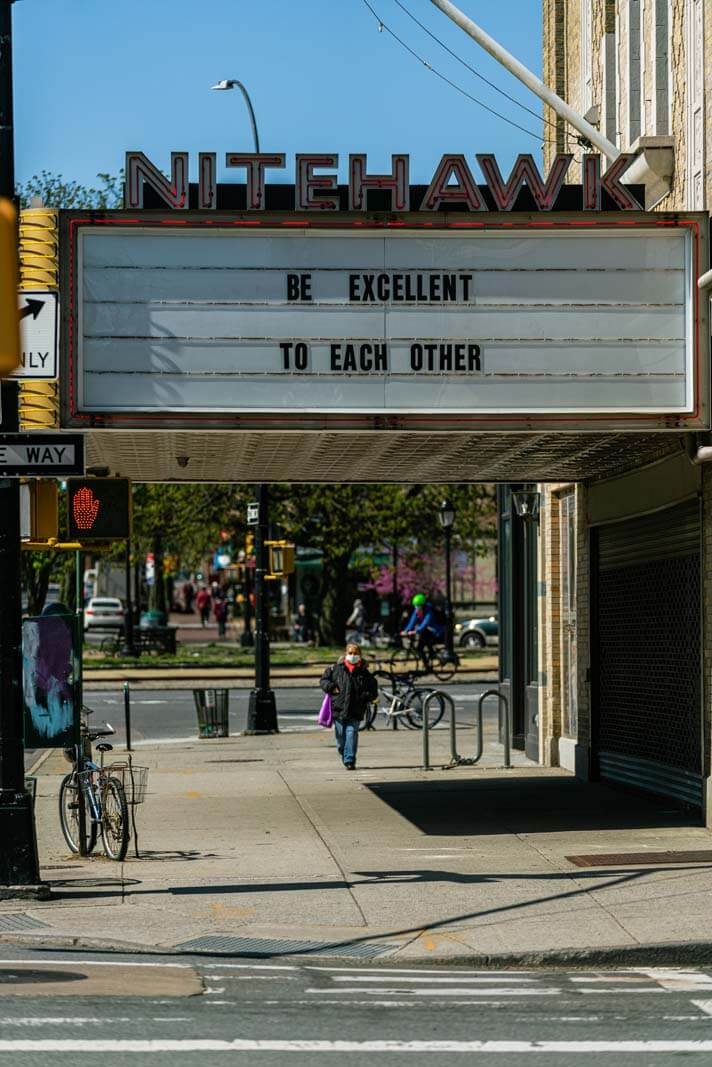 Windsor Terrace/Park Slope (188 Prospect Park West) & Williamsburg (136 Metropolitan Ave)
Nitehawk Cinema has two Brooklyn movie theaters, one in Prospect Park and the other in Williamsburg just a few blocks from Domino Park.
Nitehawk's Prospect Park location offers seven large screens in rooms ranging from 48 to 194 seats, while each of the Williamsburg locale's three screens seat 34, 60, and 92 viewers for a more consistently intimate viewing experience.
Like many movie theaters in Brooklyn, Nitehawk Cinema historical ties are strong. The building housing its Prospect Park location on the edge of Windsor Terrace and Park Slope has been used as a theater for the greater part of the last century, and when Nitehawk opened in 2018, its architecture retained many of the original theater's nostalgic features like marble staircasing and a traditional 1920s cinema balcony.
And when Nitehawk's owners realized Prohibition era legislation blocked their dream of combining a bar and theater, they lobbied to overturn dated 1920s laws, legalizing alcohol not only at movie theaters in Brooklyn but in New York State. The next time you enjoy a beer at a cinema in New York City, you thank your friends at Nitehawk.
And speaking of cocktails, as the first NYC cinema offering boozy beverages, Nitehawk offers guests a full menu of beer, wine, and spirits alongside hearty meal options with vegan and gluten-free selections. Sometimes their drinks are themed to match any of the big hit movies they are playing!
This is personally one of my favorite Brooklyn movie theaters because you get to have dinner with a show, enjoy the 30 min preshow made by really great indie artists, and they host fun events like brunch movies and retro commercial nights with a cereal bar!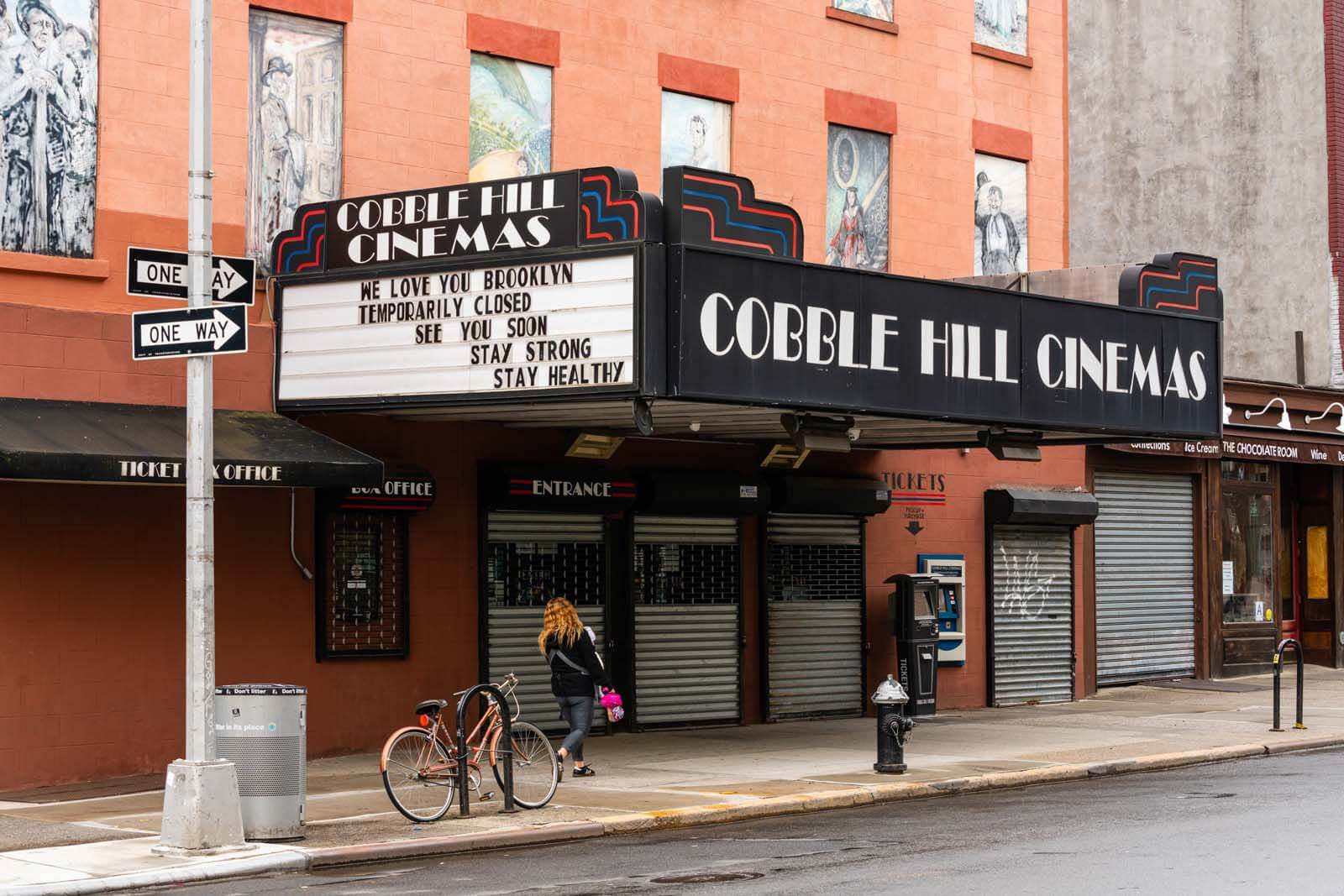 Cobble Hill (265 Court St)
This is one of my favorite smaller movie theaters in Brooklyn! This quaint and lovely Brooklyn cinema in Cobble Hill screens both newly released films and independent gems from creators across the globe.
With five screens seating a collective 600 moviegoers, Cobble Hill Cinema is one of the cozier movie theaters in Brooklyn. Community members treasure this humble theater for its intimate authenticity and personable staff.
A visit to Cobble Hill Cinemas is a sentimental return to the 1960s NYC movie experience. Despite a warm feel evoking a world before technology revitalized theater acoustics, Cobble Hill Cinema offers 5.1 and 7.1 dolby digital sounds in each of its theaters for sharp, crisp sound.
Even though I'm a millennial born well after the 1960s, this movie theater brings me back nostalgic feelings to the old neighborhoods in the town I grew up in, which is probably why it's still one of my favorite movie theaters in Brooklyn.
Bushwick (40 Bogard St)
Fuse a bar, restaurant, outdoor cinema, and an indoor theater, and you'll create Brooklyn-based Tim Chung's brainchild and Bushwick's only full-scale cinema: Syndicated.
Armed with the goal of establishing an affordable Brooklyn cinema option in a city of skyrocketing film prices and a dream of preserving the magical ambiance of viewing films, Chung founded Syndicated in 2016.
Of all the Brooklyn movie theaters, this is the sole spot you'll find this unusual but entirely welcome fourway combo.
Previously a warehouse, this theater offers a full dining experience on the ground floor with a menu full of savory options: beer-battered cauliflower and pulled-pork tacos with a side of horror, anyone? Speciality cocktails and a wide assortment of both local and beloved international ale leave diners satisfied before they head upstairs or outside to enjoy their flick.
Syndicated has two screens: a 60-seat indoor space showing independent films and old favorites at $9.00 a ticket, and an outdoor cinema with free showings nearly every night. Check out their site to review what's playing.
Their outdoor sidewalk cinema projects films onto one of Syndicated's building walls, and outdoor table seating to these productions is first-come, first serve, so plan an early arrival to reserve a spot.
Enjoy weekday happy hours from 5:00 – 7:00PM where Syndicated offers specials on wine, cocktails, ale, and select appetizers.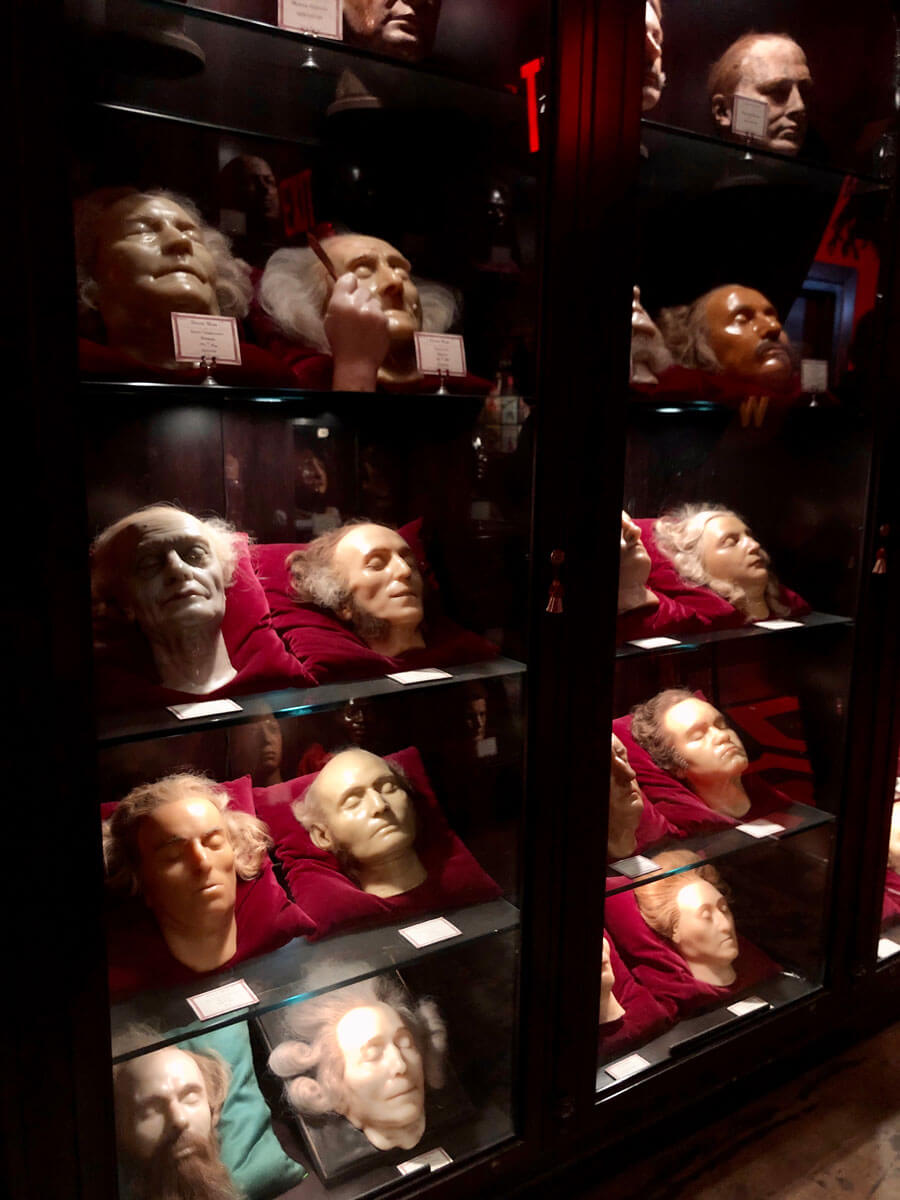 Downtown Brooklyn (445 Albee Square West)
Alamo Drafthouse has been striving to redefine the film experience for moviegoers across the nation since their 1997 establishment, and many might say they've already accomplished this goal. This Austin-born cinema chain planted NYC roots in 2016 when they joined the short but potent list of movie theaters in Brooklyn.
This Alamo Drafthouse location hosts seven screens. Each is equipped with 35mm or 70mm projector equipment, enabling presentation of classic films in their optimal formats—the way their original directors intended for viewers to experience them.
Despite boasting dozens of locations across the nation as a legitimate chain, Alamo regards intellectually provocative and sometimes challenging productions just as important for public discourse as conventional, new-release films.
If you're the sort to watch a highly anticipated blockbuster and a moving independent flick back-to-back, chances are that Alamo has the perfect itinerary for you.
If Alamo's titling wasn't sufficient indication, this venue serves beer galore similar to other Brooklyn movie theaters on this guide.
Select from a rotating selection of local brews and international favorites. And if a tall glass of chilled lager doesn't quite do it for you, you can order wine, milkshakes, specialty cocktails, and other standard refreshments to enjoy with your entree selection from Alamo Drafthouse's extensive dining menu.
Interested in hosting a party in one of the movie theaters in Brooklyn? You can reserve an entire theater at Alamo Drafthouse for whatever occasion you choose. For a small extra fee, theater staff will handle clean-up when the end credits roll and permit theater renters to decorate the space for themed events.
Remember this when you try to pile a dozen friends into your living room couch to watch Rocky Horror for the 14th time this Halloween.
Don't miss the House of Wax Museum too on their first floor, schedule enough time so you can enjoy a pre-show or post-show drink at this macabre bar with a collection of creepy anatomical wax figures behind glass cases. This collection, prior to being purchased and put on display here at this Brooklyn cinema bar, hasn't been on public display since the 1920s in Berlin.
The collection is not for the faint of heart, there are some pretty graphic wax figures on display. If you aren't sure if you should go in or not, peep your head in the entrance where you can at least catch a glimpse of the collection, which is one of the most bizarre things in Brooklyn!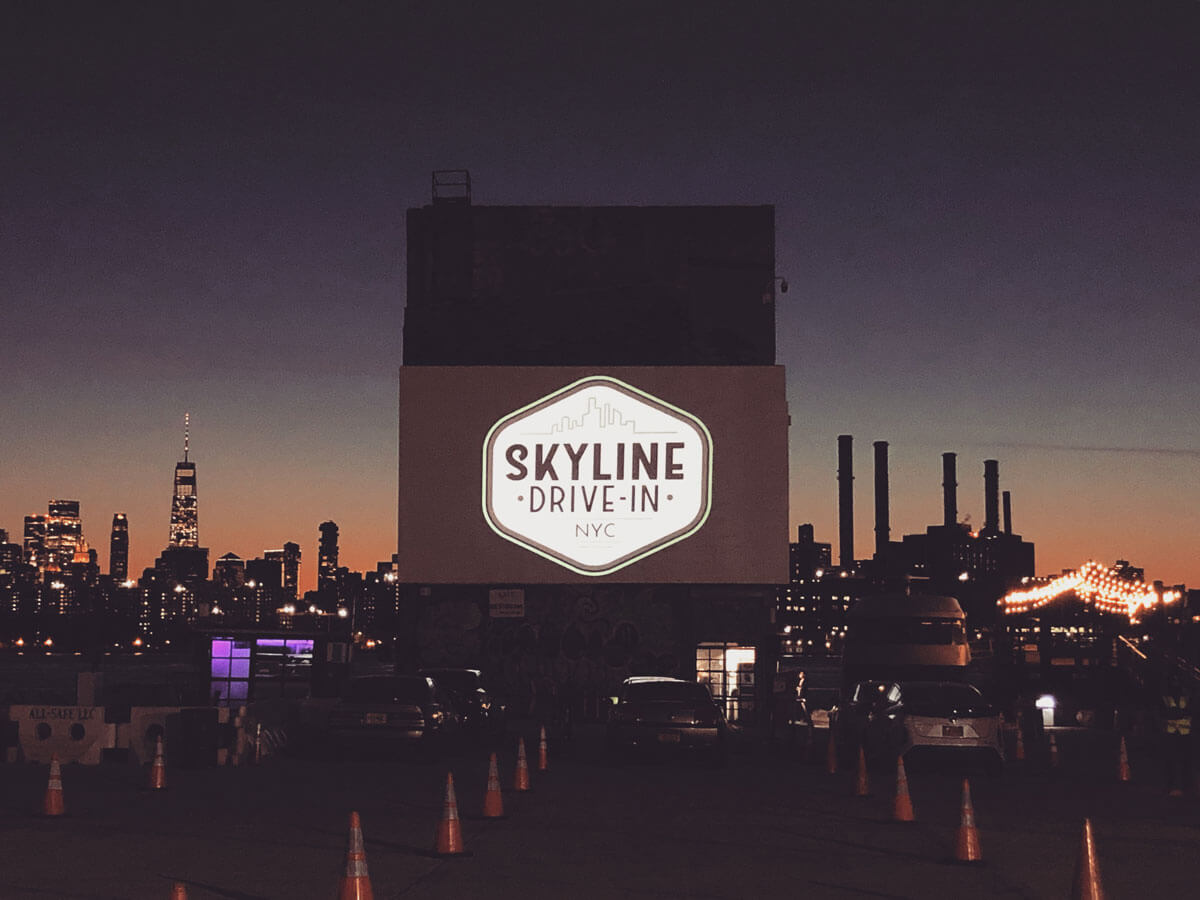 Greenpoint (1 Oak St)
Another one of my favorite movie theaters in Brooklyn and unique experiences you can have is Skyline Drive-In located on the Greenpoint waterfront of the East River overlooking the NYC skyline!
We always do this when we are renting a car as you can comfortably enjoy a show from your cozy car with not only a great view of the big screen, but a backdrop of the Empire State Building view and whole city skyline!
If you want snacks or need to use the restroom, they do offer a full-on concession stand. Once you get your spot, we recommend coming a bit early for the show, you can park and go have a drink around the corner until the show starts too.
Reserve a spot for your entire car, or if you are like most New Yorkers and don't have a car, there is the option to sit outside for walk-up customers. You will need to bring your own blanket or chairs to sit on as you'll be sitting on asphalt if you don't plan ahead and bring something that will let you watch in comfort.
I love that this has both options and you really can't beat the view from this Brooklyn cinema experience!
---
Did we miss any of your favorite Brooklyn movie theaters or Brooklyn cinemas? We are always looking for more so let us know in the comments below.