Considering a New York Pass for your next NYC trip? New York sightseeing passes are a great way to save money while hitting up some of the best attractions in New York City at a steeply discounted price. There are a few attraction passes to choose from like the New York City Explorer Pass which we cover in this guide to other competitor brands like New York CityPASS.
This guide breaks down the New York Pass and its features including access to over 100 attractions in the Big Apple from the city's most famous attractions like the Empire State Building, Top of the Rock, Statue of Liberty and Ellis Island, The Edge, and more to other great or lesser-known attractions from The Museum of Ice Cream or a Marvel Superheros tour!
We will help you decide if this New York sightseeing pass is right for you and your trip and save you money as this is one of the best ways to enjoy the best of the city even if you're visiting New York City on a budget (or not!). Don't spend extra money if you don't need to as many of the top attractions cost anywhere up to $50+ a person and doing a few can REALLY add up!
You can use the money you save to head to a show on Broadway, splurge on an NYC hotel with a view, or have extra shopping or dining money during your weekend in NYC or full-blown NYC vacation!
Disclaimer: This site contains affiliate links which means we may receive a small commission at no extra cost to you.
Breakdown of The New York Pass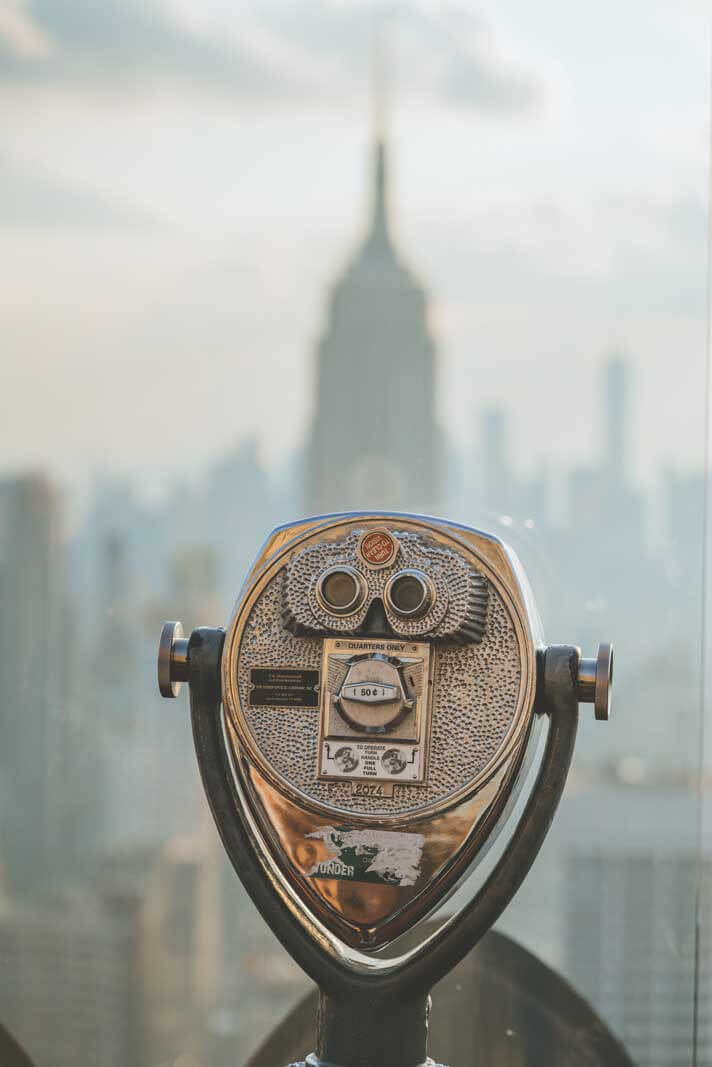 The New York Pass, also known as The New York City Explorer Pass, is a pass created by Go City, the largest sightseeing pass business in the entire world.
The New York sightseeing pass will give you free entry into some of the most popular attractions and best things to do in NYC! By getting The New York Pass, you'll be able to scan your phone at each attraction and get in for free since you've already paid for the pass.
Once you visit your first attraction and scan the New York sightseeing pass on your phone, the pass will activate, and you'll have the next few consecutive days (depending on which pass you chose) to visit the rest of the attractions that you want to see! Some of the most popular attractions include:
Top of the Rock Observation Deck
9/11 Memorial Museum
Big Bus Classic Panoramic Tour
Madame Tussauds
There are various types of passes that you can choose from while buying The New York City Explorer Pass. You can get a 1-5 day pass, a 7-day pass, or a 10-day pass!
The prices range from $117-$299. Another great thing about The New York Pass is that you can cancel your pass for up to 365 days after the initial purchase day.
By getting The New York City Explorer Pass, you can save up to 61% on the activities above! For instance, if you choose a 7-day New York Pass, you would spend only $299. However, if you did the same activities without The New York sightseeing pass, you could spend up to $800 if you bought the tickets at full price.
While purchasing The New York City Explorer Pass, it may be daunting to look at all options! If you only want to save money on 2-3 activities that you plan on doing the same day, a 1-day pass for $117 is an excellent option for you. However, if you plan on seeing 10-20 things in New York City, a 3-day pass or longer would be the best fit for you. That way, you can do 2-3 activities each day and spend money on all of them throughout the entire week!
New York City Explorer Pass Attractions
There are over 100 attractions included in the New York City Explorer Pass to choose from! While you won't be able to do them ALL in one trip even on a 10-day pass, this sightseeing pass offers the most attractions compared to any others available in the city covering everything from the city's most popular tourist attractions, the best NYC observation decks, sightseeing cruises, tours, museums, and more!
Here are some of the current attractions available:
The Empire State Building Observatory
Top of the Rock Observation Deck
The Edge – Travel up 100 stories to get a great view of the Hudson Yards skyline!
9/11 Memorial Museum
Big Bus Classic Panoramic Tour
One World Observatory
Statue of Liberty Ferry and Ellis Island Immigration Museum
Madame Tussauds – Visit this 5-story wax museum and get a closer look at your favorite celebrities!
The Metropolitan Museum of Art (aka the Met)
Best of NYC Cruise by Circle Line
American Museum of Natural History
MoMA
Central Park Bike Rental
Intrepid Sea, Air & Space Museum
Guggenheim Museum
Rockefeller Center Tour
Liberty Super Express Cruise
St. Patrick's Cathedral Tour
Museum of Sex
Landmark Cruise by Circle Line
9/11 Tribute Museum & Audio Tour
Brooklyn Bridge Bike Rental
Ripley's Believe It or Not! – Exclusive to The New York Pass, this self-guided tour in Times Square will allow you to see unique exhibits up-close and unusual artifacts that you can't find anywhere else.
Whitney Museum of American Art
Harbor Lights Cruise by Circle Line
Catacombs by Candlelight Tour – With a New York Pass, you pay nothing at the door for this Catacombs tour at St. Patrick's Old Cathedral. Here, you can learn more about the city and the history of what goes on under the streets.
Brooklyn Bridge and DUMBO Neighborhood Tour
Central Park Sightseeing Walking Tour
9/11 Museum Workshop
Liberty Cruise by Circle Line
New York Botanical Garden – Explore the large garden and various plant life at the New York Botanical Garden in The Bronx.
SoHo Little Italy Chinatown Walking Tour
Clipper City Tall Ship Cruise
The Cathedral of St. John the Divine
Broadway and Times Square Tour
Brooklyn Botanic Garden
High Line Chelsea Meatpacking Tour
Marvel & DC Superheroes Tour – Learn more about your favorite superheroes and visit the sites where the most famous movies of all time were filmed!
Museum of the City of New York
Deno's Wonder Wheel – Enjoy the view of Coney Island on this ferris wheel that's been up and running since 1920.
Street Art Walking Tour of Brooklyn
Museum of Arts and Design
Smithsonian Design Museum
Harlem Bike Rentals
1929 Shearwater Sail
Escape Virtuality – Go anywhere you want in this virtual reality experience!
Fotografiska New York – Dive deep into the power of photography by visiting this museum with six floors of outstanding exhibits.
Hudson River Bike Rentals
Greenwich Village Walking Tour
New Museum – See contemporary art from around the world!
New-York Historical Society
Best of Brooklyn Walking Tour in Williamsburg
Brooklyn Museum of Art
New York City Sketching Art Tour – Visit the most famous landmarks in New York City and sketch them with the help of a professional guide!
Brooklyn Bridge Bike Rental
Fraunces Tavern Museum – Learn more about the history of The United States.
NYC Slavery and Underground Railroad Tour
Brooklyn Bridge Walking Tour
The MET: Cloisters
Museum at Eldridge St.
Hamilton Tour – Learn more about Alexander Hamilton's life while exploring the picturesque streets of New York City.
International Center of Photography Museum
Masters of the Camera
Harlem Jazz Series
SEA LIFE Aquarium New Jersey
Staten Island Zoo
Surrey Rental on Governors Island
Harlem Highlights Bike Tour
LEGOLAND Discovery Center
The Neighborhood Museum
Harlem Walking Tour
Pride Walking Tour
Staten Island Museum
Snug Harbor Cultural Center & Botanical Garden
Ghosts of Greenwich Village Tours – Learn more about Manhattan's scary history in this spooky, guided walking tour of Greenwich Village.
Top of the Highline Tour
Staten Island Ferry Audio Guide
Visit to Madison Square Garden
Radio City Music Hall: Visit Inside
Visit Grand Central Station
Visit to Yankee Stadium
Harlem Gospel Tour
THE TOUR – Learn more about Midtown Manhattan and The Upper West Side in this immersive bus tour.
Skyscraper Museum – Learn more about the architects and designers that created the skyscrapers throughout Manhattan.
Food on Foot Tour
City Rambler – A Walk in Central Park
New York Hall of Science
South Street Seaport Museum
Guided Tour of Fashion Windows – Learn more about the fashion scene in New York City and see the most famous exhibits from the fashion designers that started here.
The Museum of Chinese in America
Spirits on Foot
City Rambler – A Walk Through History
Christmas Markets and Lights Tour
THE DOWNTOWN EXPERIENCE – Take a 90-minute virtual reality tour of downtown Manhattan!
Guided Tour of Central Park: TV & Movies,
East Village TV & Movie Site Walking Tour
The Paley Center for Media
Keep in mind that many of these attractions, especially the guided tours, require reservations. Be sure to make a reservation for any place that requires them! It's also a good idea to make sure that each attraction is open before you head out to each place as some places may have limited hours.
While booking your attractions for The New York Pass, you'll be able to see the regular ticket price and how much you're saving with the pass!
How New York Pass Works
Once you purchase The New York Explorer Pass, you can download the app on your phone and access your passes there! If you have iOS, you can simply find the app on the app store and download it from there. Once you have the app, you'll be able to see a QR code with your pass on it.
Then, once you make it to each attraction, you can scan the app's QR code and be let in immediately.
You can also check which attractions require reservations and book reservations from The New York Pass app! Once you enter your first attraction by scanning the QR code from the app, you'll have the following consecutive days to complete the rest of your attractions. During those days, you can visit as many attractions as you wish!
Is the New York Pass worth it?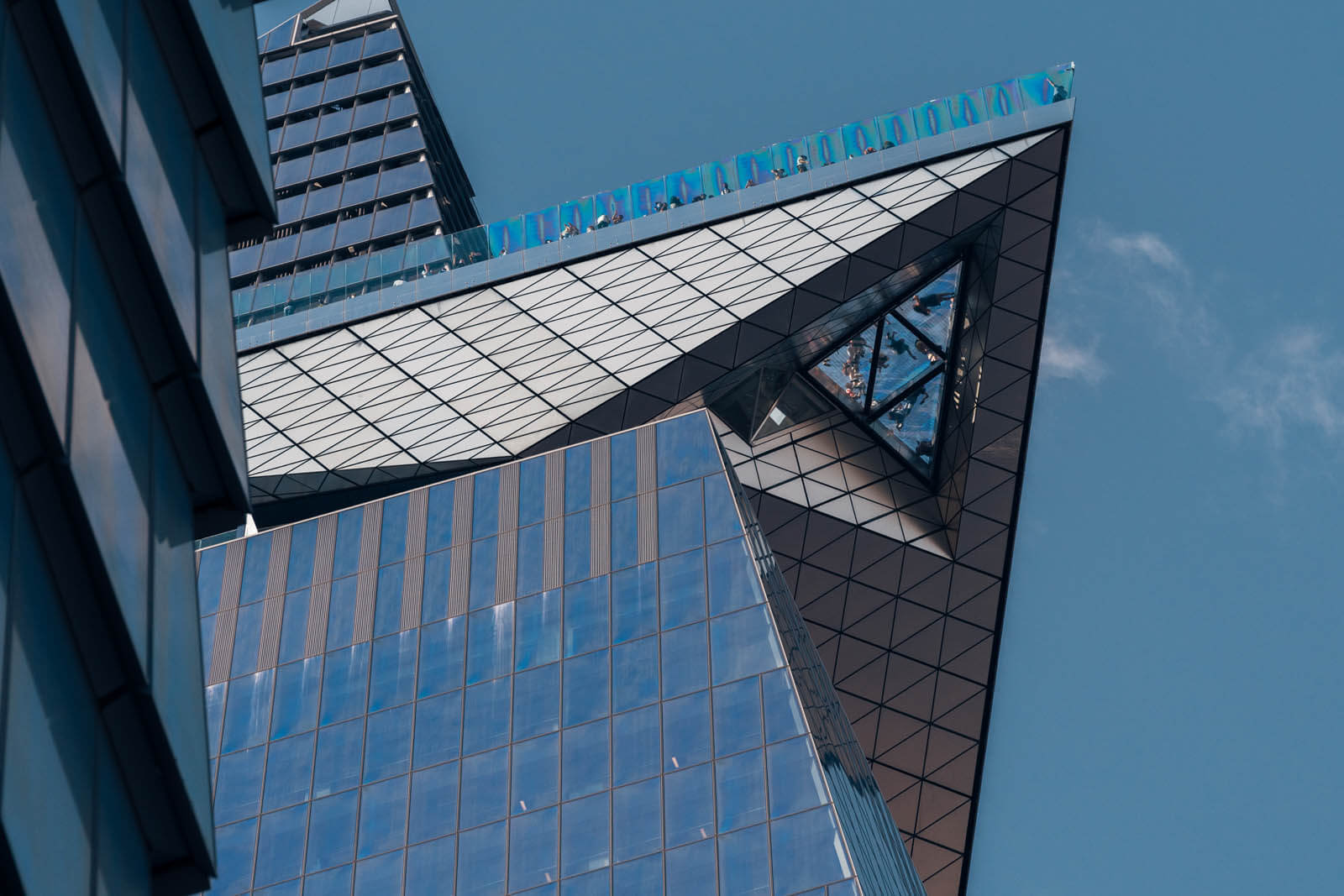 If you're planning on seeing multiple attractions throughout New York City in a short time span, buying the New York Pass is a great way to save literally hundreds of dollars!
Unlike other New York City passes that let you choose between less than a dozen activities, The New York sightseeing pass offers a lengthy list of attractions to choose from. If you want flexibility on your trip to the big apple, this is an excellent pass for you.
If you know anyone planning to visit the city, The New York sightseeing pass is a great gift! Once you purchase the New York City Explorer Pass, you can activate it any time in the next two years from your purchase date. This makes it great for anyone who is planning on visiting the city in the future.
If you aren't sure what you want to do in New York City yet, The New York Pass website is a great place to look. Here, you can see their lengthy activity list and decide whether or not the pass is right for you. From there, you can choose which activities look the most fun and purchase the pass that best fits your travel plans!
Although The New York sightseeing pass is great for those who want to visit many attractions throughout the city, it may not be worth it for those who only want to see a handful of places or go on a handful of tours.
For instance, if you only want to see one or two attractions offered in The New York Pass, you may save more money by booking these individually. If you book these activities individually, it will be easy to purchase advance admission tickets that may allow you to skip the line!