Check out all the amazing things to do in Prospect Lefferts Gardens in Brooklyn, a diverse, walkable, and interesting neighborhood in NYC, with a mix of brownstones on tree-lined streets that blossom pink in spring and pop orange in fall, a thriving dining scene of international cuisines, bars, juice bars, vintage shops, African markets, independent bookstores, nature, and much more that make this a wonderful neighborhood to explore.
For the purposes of this guide, we are going to include an adjoining neighborhood surrounding Prospect-Lefferts Gardens: Little Caribbean due to such close proximity.
While the focus of this guide will be the best things to do in Prospect Lefferts Gardens, there will be some overlap into this neighborhood.
(featured image mural by artists @ryandavistheartist @_b.hayden_ @48collab)
About our Guest Author
Kemi is a travel & lifestyle blogger who has lived in the Prospect Lefferts Gardens, Brooklyn neighborhood since 2014 and enjoys walking Prospect Park, historic neighborhoods and sampling the area's eateries. Follow Kemi on her Instagram or her personal website, Musings and Adventures which has tons of coverage all over the city plus from her travels.
But first, where is Prospect Lefferts Gardens in Brooklyn?
Prospect Lefferts Gardens is one of many vibrant residential neighborhoods in the general Flatbush area and is bound in a square with Empire Boulevard to the North, Clarkson Street to the South, New York Avenue to the East and Prospect Park on Ocean Avenue to the West.
Along these borders intersect ten blocks and four avenues – Flatbush, Bedford, Rogers, and Nostrand – in which a diverse community live, eat, relax, and play. It is also referred to as the Prospect Lefferts Gardens Historic District.
What to do in Prospect Lefferts Gardens
Nature & Culture Along Flatbush Avenue
The central vein of Prospect Lefferts Gardens, Brooklyn is Flatbush Avenue. Flatbush Avenue is the popular stretch of road with diverse storefronts of African and Caribbean extraction, restaurants, lounges, cafes, and bars in converted historic architecture style buildings.
This is also a residential area and as such, you will find organic grocery stores, laundromats, tailors, dry cleaners, and braiding salons that locals patronize in addition to the dining scene. Read on for a plethora of things to do in Prospect Lefferts Gardens.
Prospect Park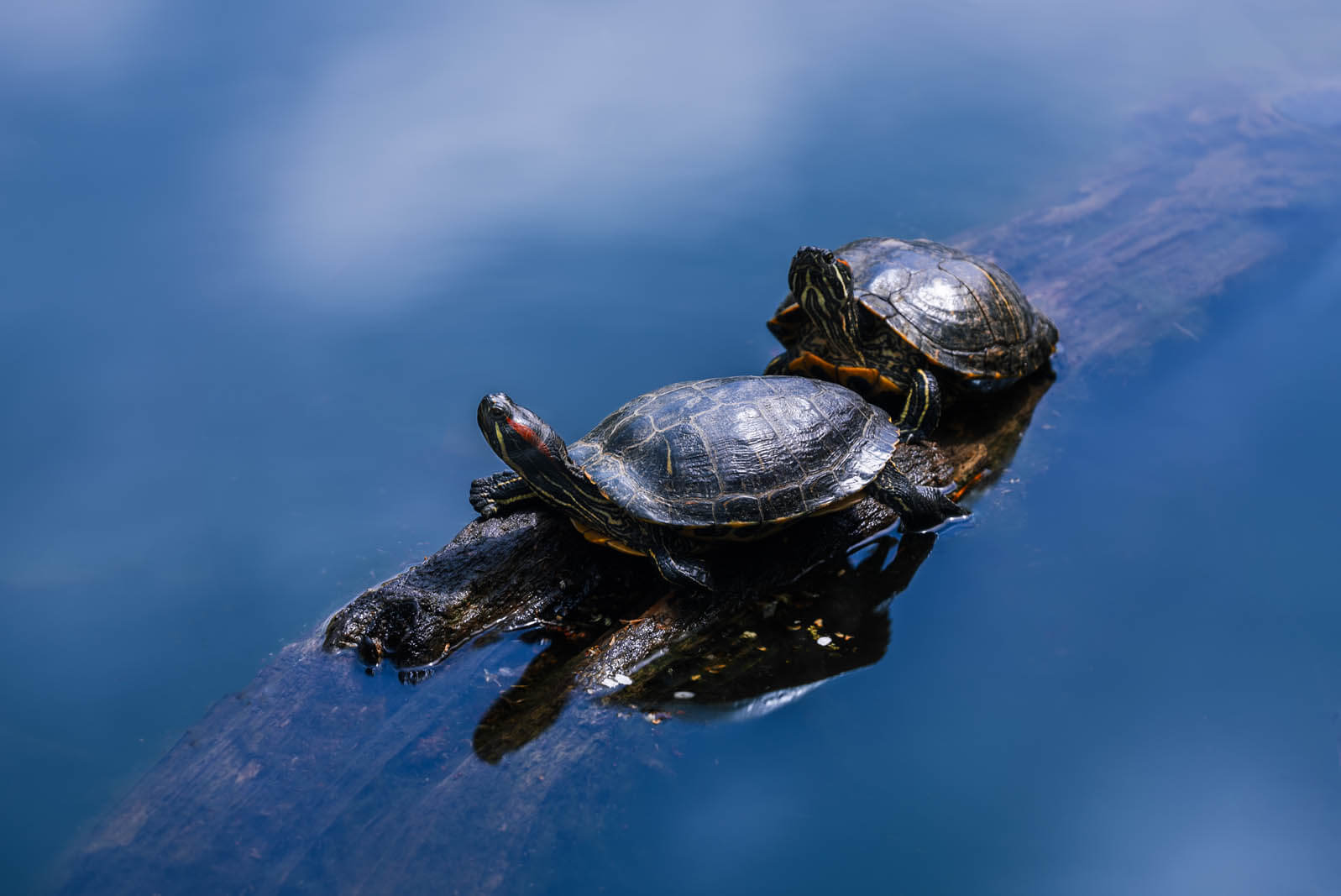 With one of several entrances, Prospect Park ticks all boxes for nature lovers, exercise aficionados, and everyone in between, see the full guide to the best things to do in Prospect Park.
Spring sees magnificent pink and white cherry blossom trees, fall captures stunning orange and yellow foliage, winter has the LeFrak skating rink for unbelievable Prospect Park ice skating and a gorgeous blanket of snow to play in for the cold-hearted, and summer has open lawns for picnics and benches by the lake for turtle-watching.
If you are a history buff, tour Lefferts Historic Home in the park – a living museum of the original Dutch settler family and their household remnants – and learn how the family lived with the enslaved Africans that toiled for them, just one part of the long history of Prospect Park and the surrounding area.
Another exciting activity to do in Prospect Park is urban foraging, and you would be surprised at the edible leaves and roots present.
Brooklyn Botanic Garden
We are spoilt for choice with nature and open space in Prospect-Lefferts Gardens and the Brooklyn Botanic Garden easily transports you to a whole other world.
Located between Flatbush and Washington Avenues opposite Prospect Park, spring is when the Garden blooms with cherry blossom varieties, but the Garden also boasts of large greenhouse ecosystems – temperate and tropical – bonsai trees and other flower varieties. Cherry blossom watching along the Cherry Esplanade is a popular crowd activity to do at Brooklyn Botanic Garden, they even hold an annual Japanese Sakura Cherry Blossom Festival to open the season.
Each season offers something different and is truly beautiful to visit, so no matter what time of the year it is when you're exploring all the best things to do in Prospect Lefferts Gardens, Brooklyn, this is a great addition.
Brooklyn Museum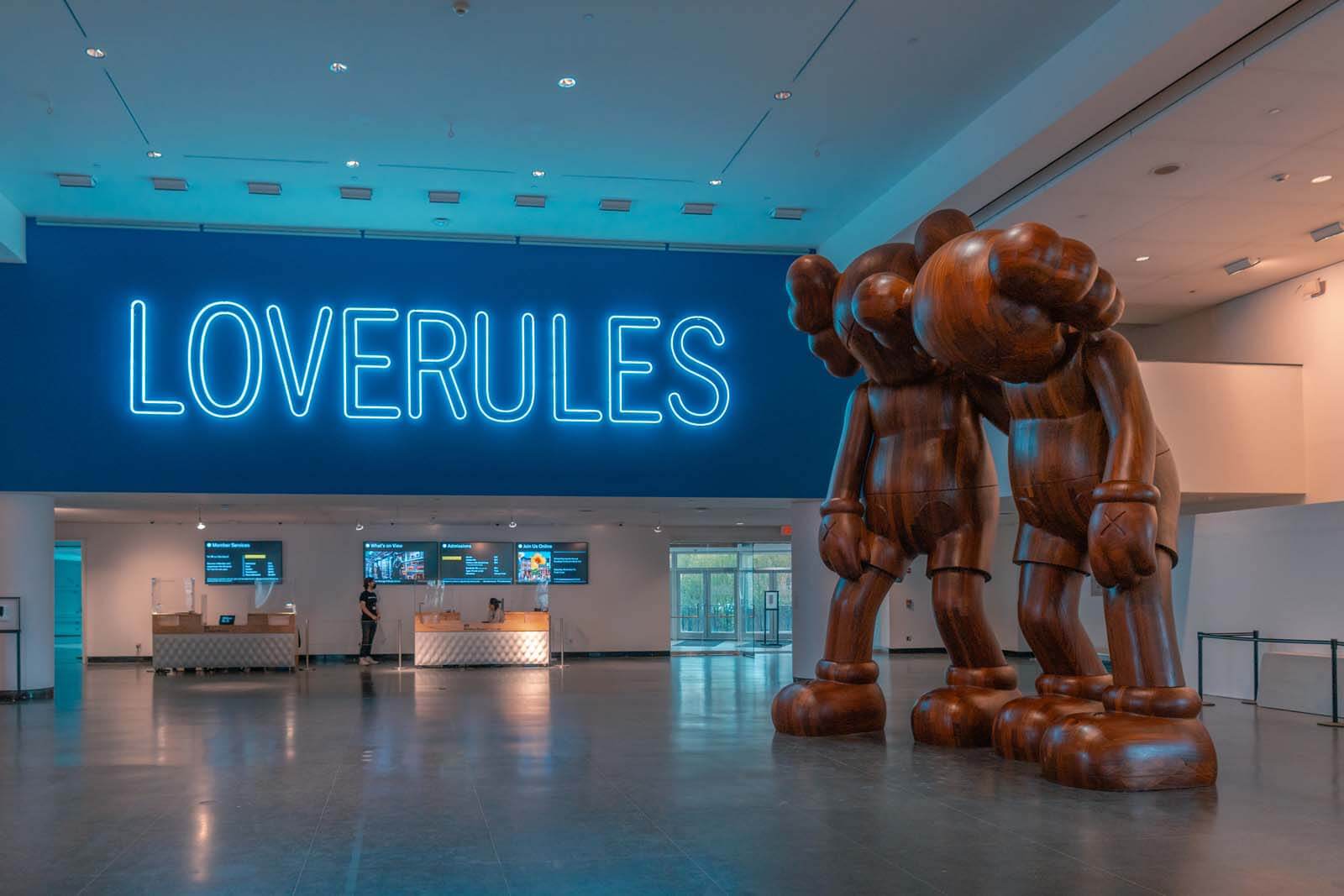 Need to top-up your cultural know-how after bonding with nature? Fret not. Brooklyn Museum on Eastern Parkway next to the Brooklyn Botanic Garden houses unique art and holds cultural events year-round ideal for solo or family outings and another great addition to exploring all there is to do around Prospect Lefferts Gardens.
This is also the third-largest museum in the entire city which houses a collection of 1.5 million pieces of artwork through multiple permanent exhibits and rotating temporary exhibits making it not only one of the best museums in Brooklyn, but one of the best cultural institutions in the city.
Food & Drink
Come hungry and start your Prospect-Lefferts Gardens, Brooklyn adventure on Flatbush and Lincoln and head south on Flatbush Avenue popping into the many eateries, cafes, stores on both sides of Flatbush. The list is by no means exhaustive.
Flatbush Bagel – Located on the intersection of Flatbush and Maple, this spot has a plethora of muffins, croissants, breads, bagels, and other delights to welcome you to the neighborhood. You can order a take-out but there is no dine-in as at the time of this article.
Greenhouse – This is a small and cute healthy juice & taco spot hidden under scaffolding that is a regular sight on NYC streets so keep your eyes peeled for this. Their bestseller is the tamarind juice which seems to sell out fast, but I like the hemp (and other fruits) juice too. Another great recommendation is the sorrel (hibiscus) juice.
Hibiscus Brew – Another healthy café with an eye-catching floral display by the popular Floratorium, this spot serves juices, smoothies, salads, and the quintessential Millennial favorite – avocado toast.
Midwood Flats – Another Prospect-Lefferts Gardens favorite, this dine-in pub serves beers, wings, nachos, and grub that is expected of a hip pub with diverse clientele of all age ranges. It is open mid-afternoon till midnight.
Silver Cup – This unassuming Japanese eatery is a personal favorite as it is my go-to for take-out on days I get tired of cooking. My favorites are the tuna and salmon rice cups and sushi. You have options of white or brown rice and the sliced ginger and real wasabi are out of this world. Your ears let you know the wasabi is the real deal.
Brooklyn Perk – Great local café where you can order for pickup your morning joe, latte, frappe, tea, and cookies to take to your office-on-the-couch or #WFH in bed, whatever your situation is. They also have aptly named candles like the "Concrete Jungle" for when you miss your (past) daily rat-race life-pounding pavements.
Edie Jo's – Open bar and café serving American food, cocktails, beer, and wine with dine-in and delivery available. In warm weather, there is sometimes sidewalk seating for patrons.
Fiona's Bar – Brand new bar with a colorful interior, open windows, and air purifier for pandemic times. It is a bar so light on heavy meals and heavy on bar fare – mixed nuts, hummus, and dip, etc. – alongside numerous selections of cocktails, beers, and wines.
Jauja's Mexican Kitchen – Still on Flatbush Ave. between Winthrop and Parkside Streets, this is a small Mexican spot with birria tacos, nachos, quesadillas, and more on the menu. Sit in and rest your weary legs if you must or do like locals and carry a take-out to Prospect Park two minutes away on Parkside and Ocean Ave. Also, this is one of our picks for the best tacos in Brooklyn.
Risbo – On the same stretch as Jauja's Mexican Kitchen, this is a favorite that make a great rotisserie chicken that saves me from cooking on lazy weeks. Their menu is a combo of healthy bowls and platters of quinoa, brown rice, plantains, potatoes, kale, mixed veggies, and delicious signature house sauces.
There is also roasted branzino, lamb and duck, as well as ice cream, cobbler, and crème Brulee to end the meal. Oh boy!
Their drinks menu is healthy with a mix of cocktails, wines, beer, and hot and cold beverages. Typically there are daily tunes emanating from the restaurant and setting the neighborhood in a jolly mood – everything from Afrobeats to Zouk.
There is also a back outdoor space available in warmer weather for diners. Risbo is a highly recommended thing to do in Prospect-Lefferts Gardens, and one of my personal favorites.
Parkside – Next to Risbo, Parkside is a bar with a moody ambiance if that is your thing. Hang out at the bar with some wings and other bar grub, plus this is a fun socializing spot.
Shops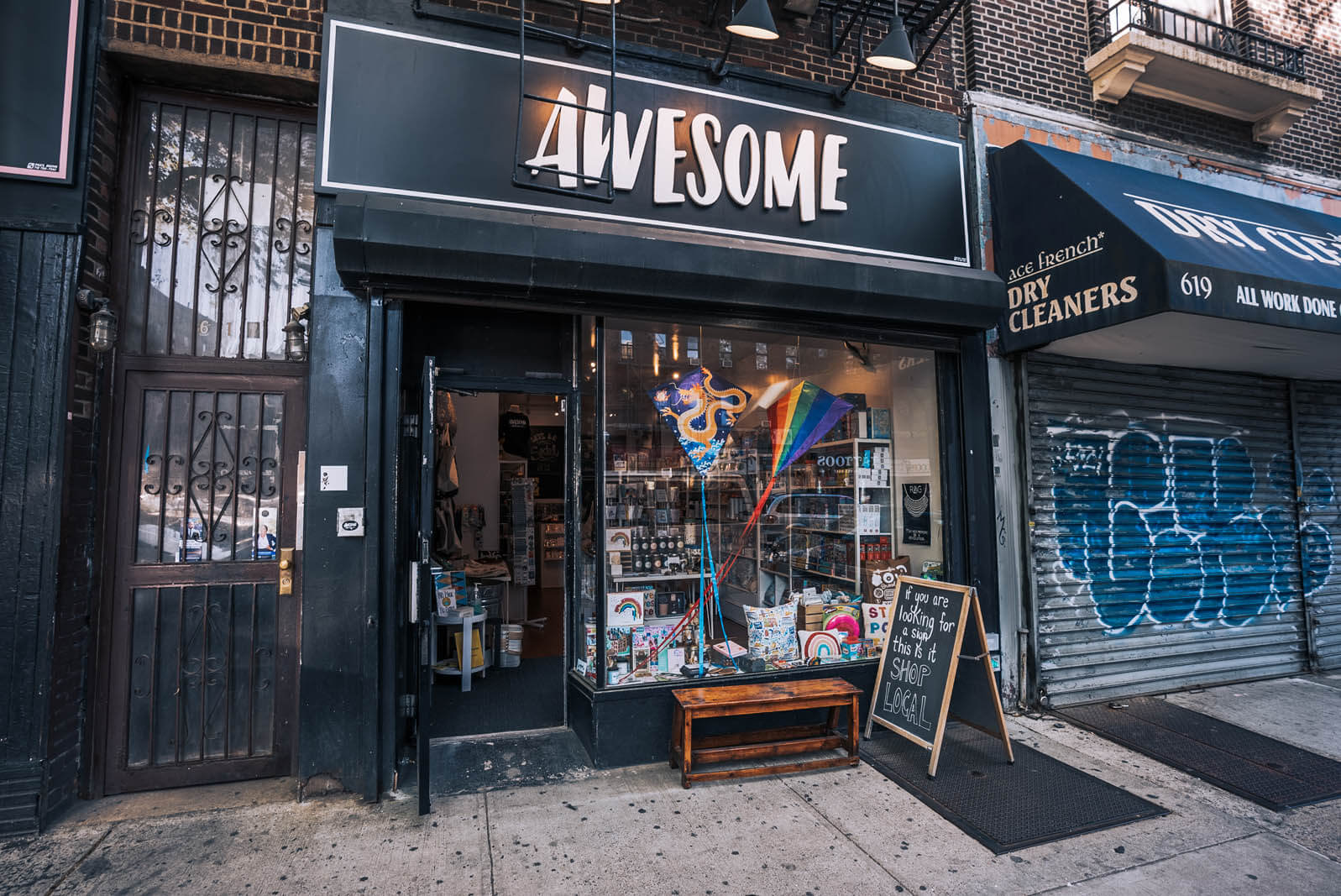 Tafari Café – An African shop with traditional Ankara & Kente fabric; clothing, bags, and hats made from Ankara and woven rattan from West Africa; natural soaps from Tanzania, incense, jewelry, pictures, and lots more made either on the African continent or by diaspora folks in New York. Browse the selection and leave with anything that catches your fancy because something most definitely will.
GranRU Market – This Black-owned vintage store – a rare of its kind on Flatbush Ave – is small but full of unique clothing, hand-made candles, and art pieces mostly made in Brooklyn.
Awesome – A fave neighborhood shop of mine with Golden Girls and pop culture puzzles, non-Hallmark cards appropriate for Millennial culture, organic chocolates, craft cocktails, and much more. It's such a happy, little shop and I love going in to browse and see what is new. This is a must-see place to go tin in Prospect-Lefferts Gardens, and one of the best independent boutiques in Brooklyn to support!
Greenlight Bookstore – Tired of doom scrolling on your phone? Pop into this popular independent bookstore in Brooklyn for adult and children's literature and just escape into a utopian world for a few minutes.
Rogers Avenue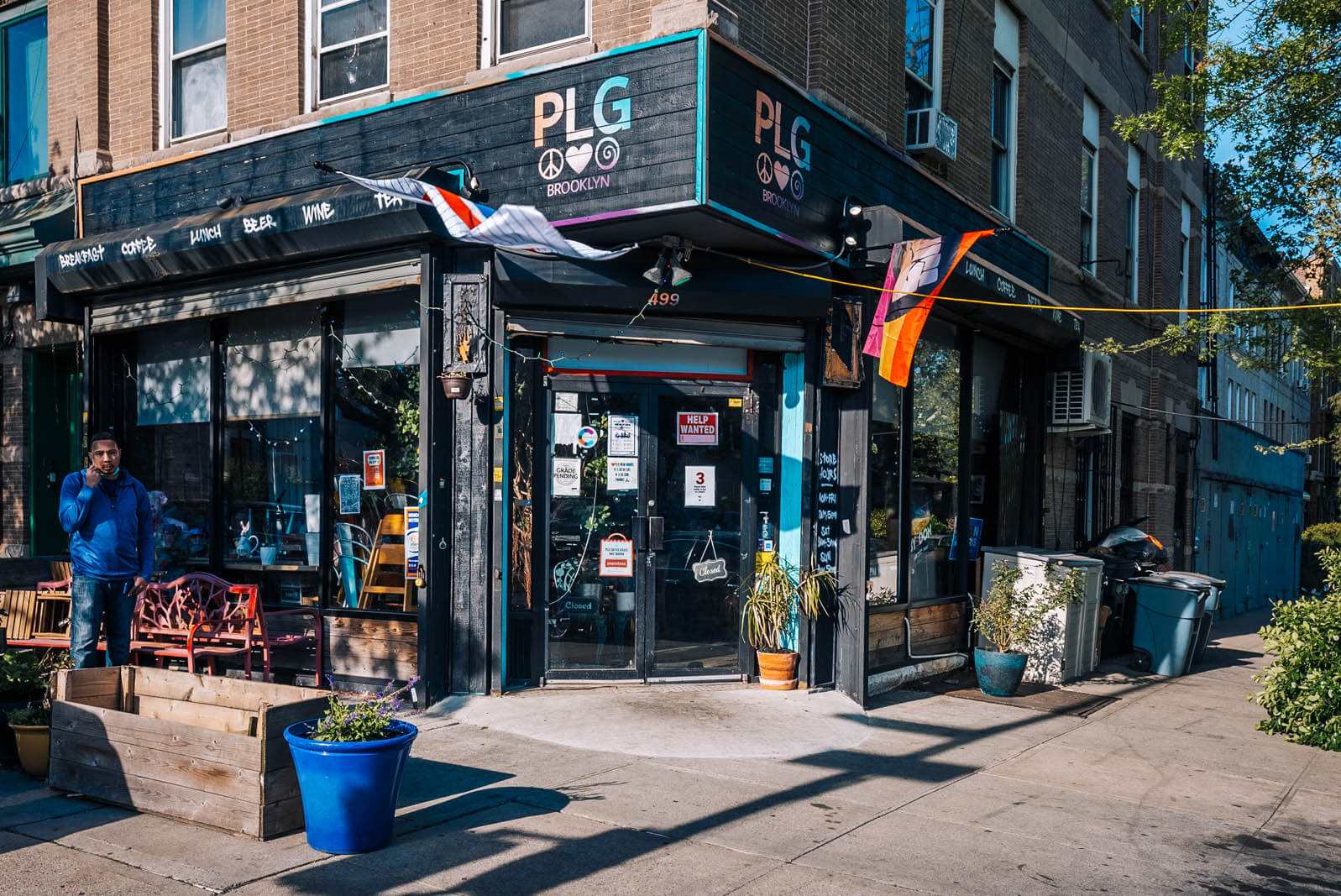 Also known as Jean-Jacques Dessalines, Rogers Avenue is mixed residential with a few local spots to try, but not as much or as vibrant as Flatbush Avenue.
Rogers Ave stretches all the way south and blends into Little Caribbean as it passes Clarkson Avenue, but this area of Rogers Avenue in Prospect-Lefferts Gardens is serene.
PLG Coffee House – Black-owned and LGBTQ-friendly, this is the only café on Rogers Ave within Prospect-Lefferts Gardens (Rogers and Midwood). Like small coffee spots in the neighborhood, they are currently take-out and delivery although they might have begun some indoor service lately.
Mo's Original – Passing by on Rogers Ave., I hear some old school RnB tunes and begin shimmying on the street till I see outdoor dining shed close to an open doorway. This is a ramen spot that also sells comfort food and drinks and towards evening, the cool tunes are cranked up slightly.
Buttery – Blink and you'll miss it, this tiny shop on Rogers Ave. and Lincoln selling small-batch, artisanal cheeses, maple syrups, bone broth, teas, coffees, etc. begs you to enter and browse. I oblige and leave with some broth and canned mussels. The shop opened in early 2020 and has had a wild ride in its first year.
Nostrand Avenue
HasenStüble – This German Biergarten in Brooklyn with open seating on Nostrand and Fenimore opens from late afternoon through 10 pm daily and serves German fare – lagers, pretzels, wursts, and foods you'll find in Oktoberfest anywhere.
Zanmis – Ever tried Haitian cuisine? Zanmis on Nostrand and Hawthorne is highly recommended for your first try and their crab cakes and wings are delicious. The eating area is spacious and sunny with a small conservatory space next to glass walls that invite more sunlight.
Little Caribbean
The area around Flatbush, Rogers, Church, and Nostrand Avenues boasts the largest Caribbean community outside of the Caribbean Islands and is home to independent businesses, restaurants, shops, churches, and people with shared Caribbean lineage.
That is not to say that other demographics do not live here but the Caribbean community is plentiful in this area. Walk down Flatbush exploring the numerous Caribbean businesses too numerous to list in this guide.
MangoSeed – A local Caribbean restaurant on Flatbush and Clarkson, this spot serves popular fare like jerk chicken, chicken and waffles, seafood, burgers, salads, and a selection of mixed juices and wines. There is outdoor seating in the back open in warm weather.
The Rogers Garden – An open-air space that was a boon during lockdown, cocktails, beer, and meals are served amongst colorful murals and a friendly, diverse clientele on Rogers Avenue and Lenox Road.
Historic Things to do in Prospect Lefferts Gardens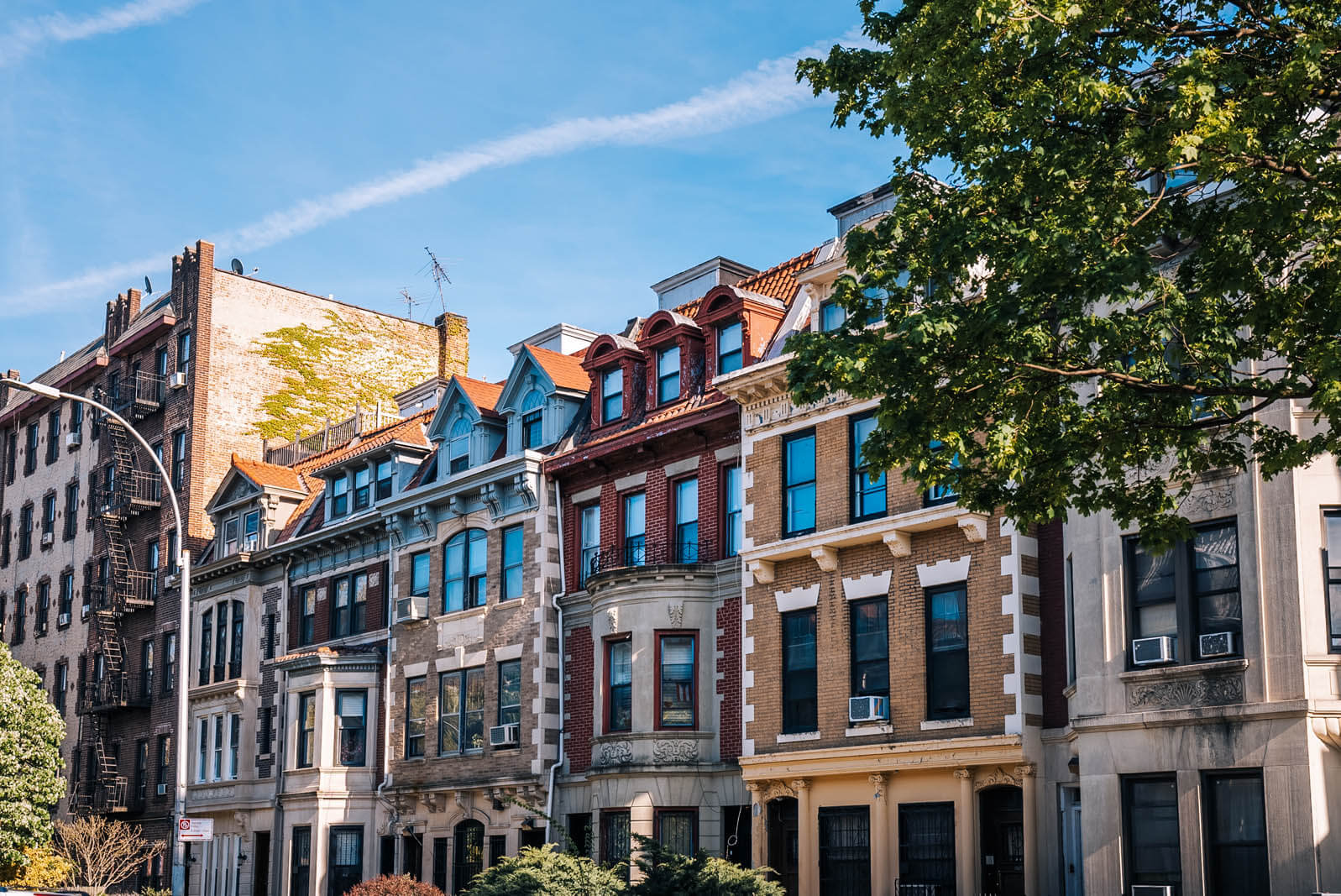 Prospect-Lefferts Gardens Historic District
Maple Street between Flatbush and Rogers Avenue is known as Prospect-Lefferts Garden Historic District and was developed by the heirs of the Lefferts family in early 20th century. In fact, Lefferts Historic Home in Prospect Park was originally on Flatbush and Maple before the city moved it to its current location in the 1930s at the behest of the Lefferts family.
This historic district boasts architectural styles of the day – Tudor, neo-Georgian and Romanesque – that are required to remain in said character.
Flatbush Dutch Reformed Church
This colonial church on Flatbush and Church Avenues was brought to New Amsterdam (former name for New York) by Dutch settlers and is made from Manhattan schist. Centuries later, it stands in its original position with a graveyard of early Dutch settlers from the 1700s.
Albemarle & Kenmore Historic Districts
Created between 1916 and 1920, this tiny historic district in a cul-de-sac is next to the Dutch graveyard and was built to mimic English terraced homes of the day by the developer.
What to do Nearby Prospect Lefferts Gardens
While there are tons of great things to do in Prospect Lefferts Gardens, Brooklyn as mentioned in this guide, there is also plenty to do nearby. As already mentioned, visiting the Brooklyn Museum, Prospect Park, Brooklyn Botanic Garden, and Little Caribbean is an easy visit as they border the neighborhood.
Here are the other neighborhoods worth exploring while enjoying your time around Prospect Lefferts Gardens.
Crowns Heights
Another great neighborhood to explore bordering Prospect Lefferts Gardens is Crown Heights. Head down to Franklin Avenue where you can find one of the best pizza spots in Brooklyn at Barboncino or favorite Mexican restaurants, Chavela's.
Stick around and take a stroll through the neighborhood too, you can always check out the beautiful homes in the Crown Heights Historic District or continue to more museums including the Brooklyn Children's Museum.
If you find yourself exploring around the Brooklyn Museum or Brooklyn Botanic Garden, this is an easy add on and area to explore.
Victorian Flatbush/Ditmas Park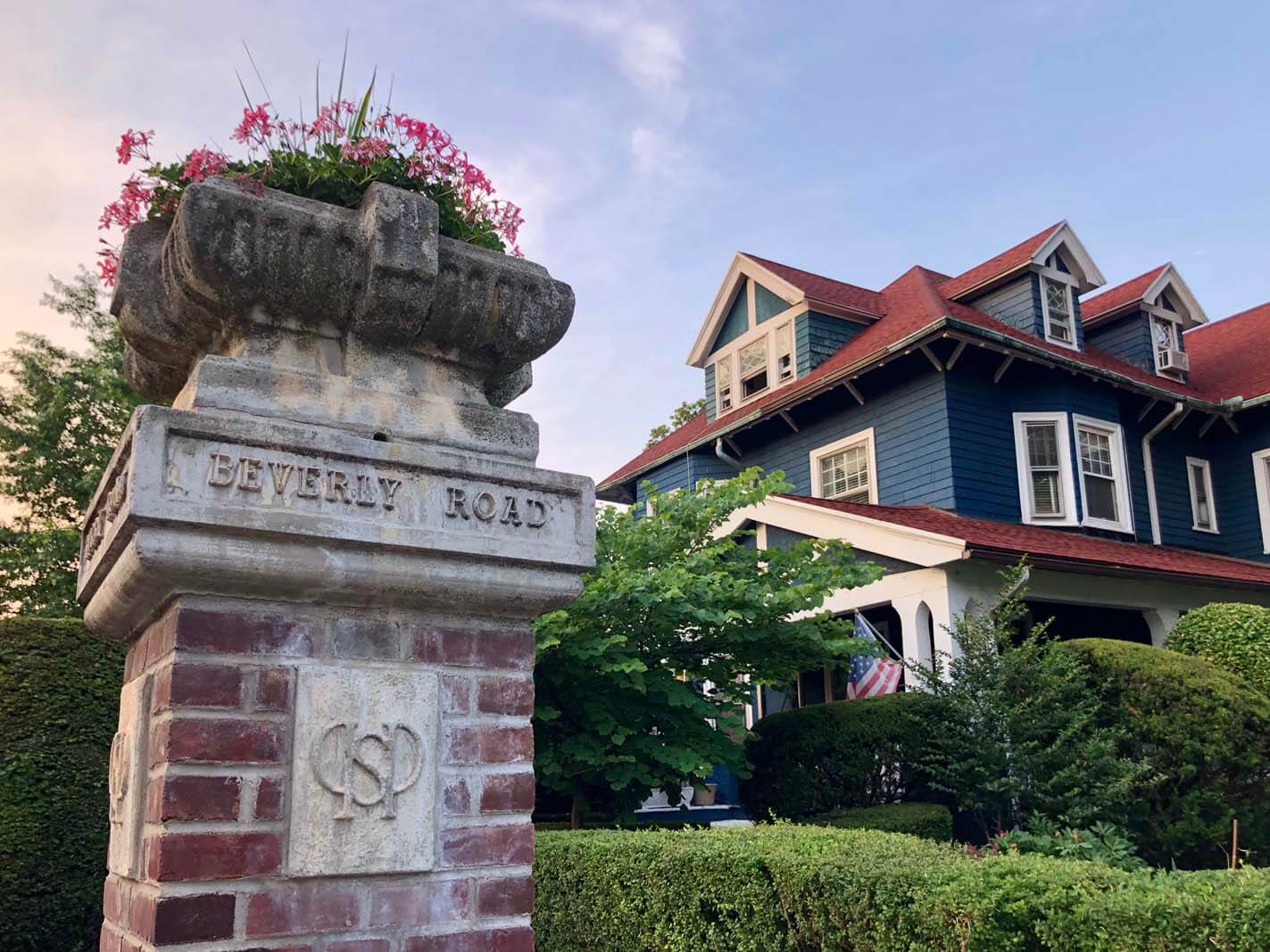 One of the best walks in Brooklyn and places to explore by foot if you love architecture and history is Victorian Flatbush and Ditmas Park which is filled to the brim with Victorian mansions in one of the earliest Dutch settlements in the city.
There are all types of architecture used in the giant mansions from English Tudor, Queen Anne, Swiss Chalet, to even Japanese pagoda-inspired homes located within 100 square blocks in this historic district, see the full guide to exploring Victorian Flatbush to plan your visit.
After admiring all the huge mansions and suburbia tucked away right in the middle of the city, head over to Flatbush Reformed Protestant Dutch Church, a site that dates back to 1654, be sure to pass by the King's Theater which has been beautifully restored, and don't miss the building that housed the former Erasmus Hall High School where celebrities like Barbara Streisand, Neil Diamond, and Bobby Fischer went to that was one of the oldest schools in the country funded by our nation's founding fathers including Hamilton and Burr.
This whole area is full of some of the best hidden gems of Brooklyn!
Getting To Prospect Lefferts Gardens
Getting around to all the best things to do in Prospect Lefferts Gardens, Brooklyn is easy using the subway. Pretty much all there is to do in Prospect Lefferts Gardens and the surrounding suggestions are all walkable distance from one another.
There are four main stops including Prospect Park Station, Sterling Street Station, Winthrop Street Station, and Parkside Avenue.
Prospect Park Station uses the B, Q, & S lines.
Sterling Street Station runs the 2 and 5 lines.
Winthrop Street Station runs the 2 and 5 lines.
Parkside Avenue runs the Q line.
---
Enjoyed this guide to all the best things to do in Prospect Lefferts Gardens, Brooklyn? Bookmark for later or share the love below on Pinterest. If we missed any of your favorites in the neighborhood, let us know in the comments below.