Wondering what all the bucket list worthy attractions are in Brooklyn? Check out our entire Brooklyn bucket list for ideas on what you should add to yours or your Brooklyn itinerary, or just steal ours!
Whether you're a visitor or a resident like us, check your way through this list and if we missed any, be sure to let us know! We plan on updating this regularly as we discover new bucket-list-worthy things to do in Brooklyn!
We've already covered all the best things to do in Brooklyn, but this bucket list covers some of the greatest experiences, Brooklyn food, and attractions Brooklyn has to offer! So let's dive in!
Anything in bold are things we've already completed on our Brooklyn bucket list!
Brooklyn Bucket List: Food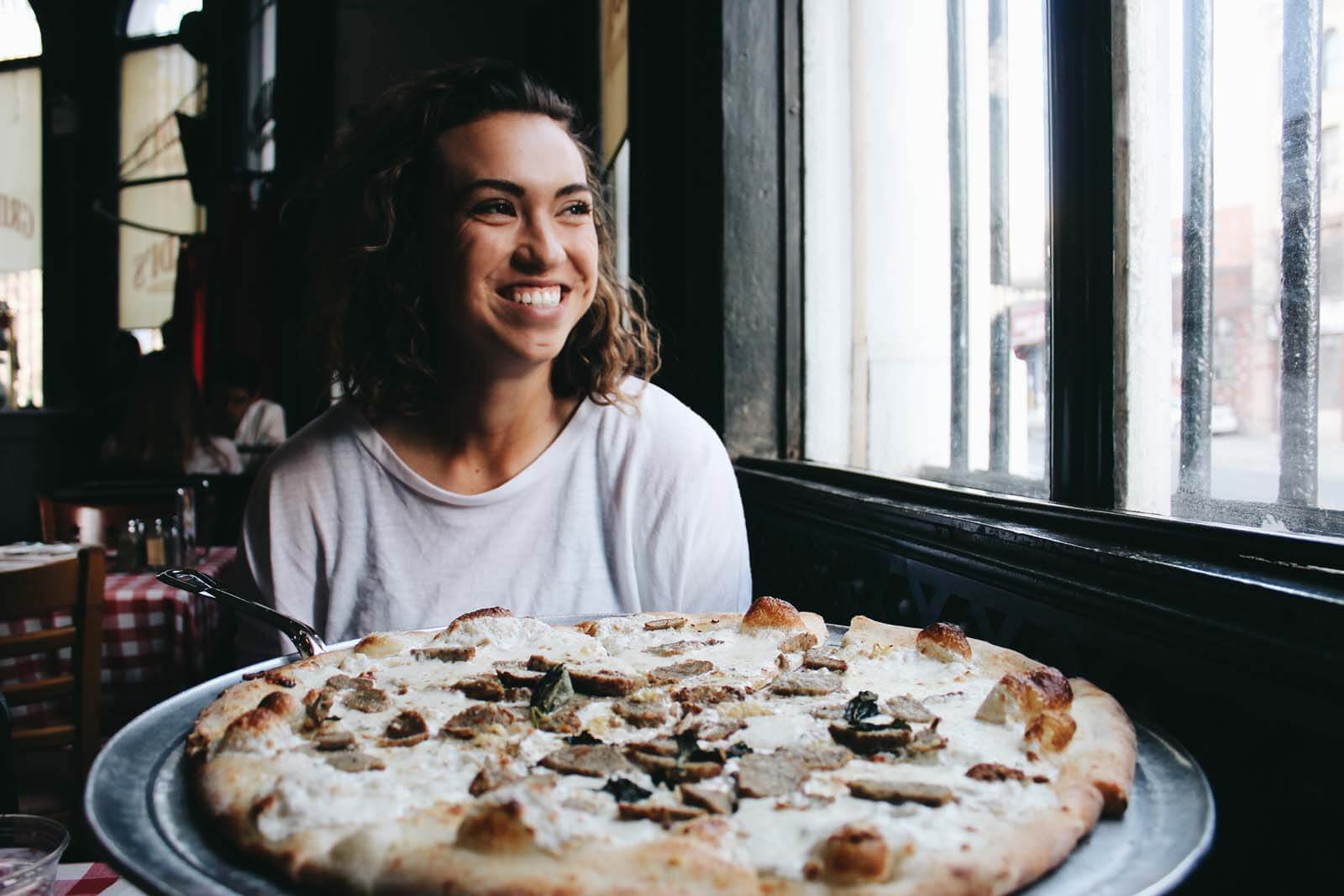 Enjoy Cheesecake from Junior's in Downtown Brooklyn
Try a slice of Steve's Key Lime Pie in Red Hook
Enjoy a date night at Peter Luger's Steakhouse in Williamsburg
Eat pizza at Grimaldi's in DUMBO (one of the most famous pizzas in Brooklyn)
Decide who's better at DUMBO pizzerias by trying Juliana's
Try the legendary pizza at Roberta's in Williamsburg
Try as much food as possible at Dekalb Market in Downtown Brooklyn
Eat a hot dog at Nathan's Famous at Coney Island
Try Russian food and enjoy a Russian banquet theater dinner show performance in Brighton Beach
Eat my way through Smorgasburg in the summer months
Eat pierogies in Greenpoint
Eat Jerk Chicken in Flatbush
Eat my way through Time Out Market in DUMBO
Enjoy a beer at KCBC in Bushwick located at the historic Brewer's Row in Brooklyn
Go wine tasting at Rooftop Reds in Brooklyn Navy Yard
Get a coal-oven pizza from Table 87 in Gowanus
Try beer from all the different Brooklyn breweries
Try an Egg Cream from the Brooklyn Farmacy in Carroll Gardens
Get an Instagram-worthy rainbow bagel from The Bagel Store
Try the roast beef sandwich from Roll-N-Roaster in Sheepshead Bay
Try Dim Sum in Sunset Park
Enjoy a slice of pizza from Paulie Gee's in Greenpoint
Feast on fried chicken and waffles at Pies-N-Thighs in Williamsburg
Enjoy tacos at a neighborhood spot in Bushwick
Tastebud tour through the West Indian and Caribbean food of Crown Heights
Try one of the pies from Four & Twenty Blackbirds in Gowanus
Enjoy a thin crust pizza at Lucali in Carroll Gardens
Try Hometown BBQ in Red Hook
Make the trip to Coney Island just to try Totonno's pizza
Get some sweets from Williams Candy in Coney Island
Try some old fashioned donuts from Peter Pan Donut and Pastry Shop in Greenpoint
Try as many flavors as possible at any of the Ample Hills Creamery locations
Enjoy a scoop at Brooklyn Ice Cream Factory in Greenpoint
Get a square slice from L&B Spumoni Gardens in Bensonhurst
Have a date night at Frankie's in Carroll Gardens
Have a drink at Montero's old longshoreman bar in Brooklyn Heights
Brooklyn Bucket List: Outdoor Activities & Views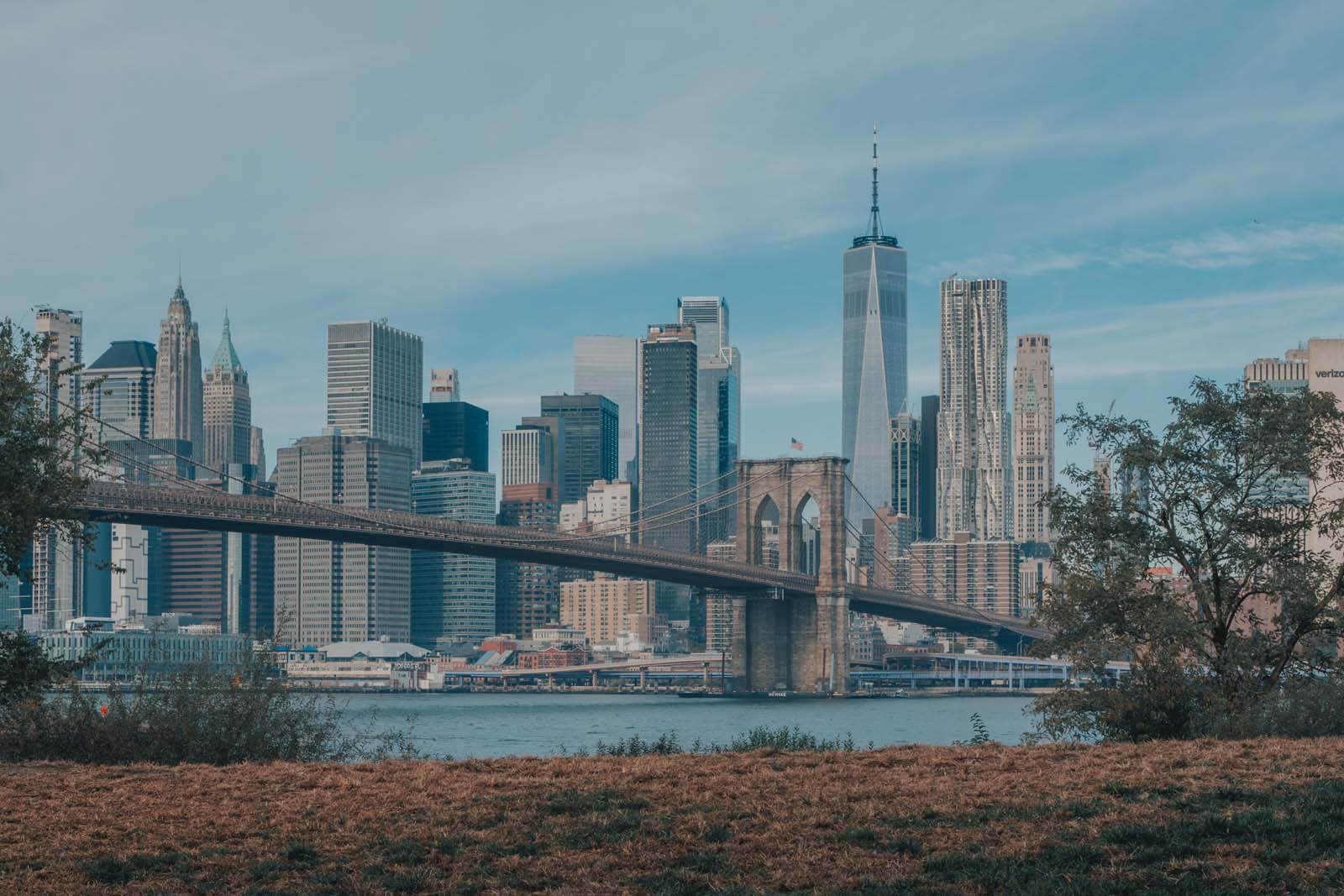 Walk or Bike the Manhattan Bridge
Walk or Bike the Williamsburg Bridge
Enjoy a sunset of the NYC city skyline from Brooklyn Bridge Park
Witness a sunset while sipping on a cocktail at Harriet's Rooftop Bar & Lounge rooftop bar in DUMBO
Check out the cool view from the platforms at either Marcy St or Hewes St Subway Stations in Williamsburg
Enjoy the waterfront view of Manhattan from Domino Park in Williamsburg
Enjoy the view with a drink from Westlight at the William Vale Hotel in Williamsburg & Take in the views with a cocktail from the rooftop bar at The Hoxton in Williamsburg (some of the best rooftop bars in Williamsburg)
Walk up and down the historic streets of Victorian Flatbush admiring the mansions
Catch a glimpse of the Statue of Liberty from Louis Valentino Jr. Park in Red Hook
Take a self-guided tour of Green-Wood Cemetery & spot the colorful parakeets who live here, one of the best hidden gems of Brooklyn!
Join a kayak tour in the Gowanus Canal, or NOT.
Enjoy a picnic by Prospect Park Boathouse
Hike the Ravine in Prospect Park
Enjoy Prospect Park Ice Skating in the winter
Visit the Prospect Park Zoo
Catch the incredible views from the Brooklyn Heights Promenade
Ride the NY Ferry under the famous NYC bridges
Enjoy a day at the most famous Brooklyn beach at Coney Island Beach
Visit Brooklyn Botanic Garden
See the Cherry Blossoms in the spring at the Brooklyn Botanic Garden Cherry Blossom Festival
Hunt all the cool murals at Industry City in Sunset Park
Enjoy a picnic with a waterfront view at WNYC Transmitter Park in Greenpoint
Enjoy a drink and the view from the rooftop level of Time Out Market in DUMBO
Climb the stairs by the Prison Ship Martyrs Monument in Fort Greene Park
Take a photo at the famous Instagram Spot in DUMBO of the Manhattan Bridge & Empire State Building at Water Street
Visit the wild intersection at Grand Army Plaza at Prospect Park
Spend a day at Marine Park, the largest park in Brooklyn
Enjoy the views of the Statue of Liberty and Lower Manhattan from Governors Island
Go sledding in Prospect Park on a snowy day!
Brooklyn Bucket List: Entertainment, Arts & Culture, and Misc.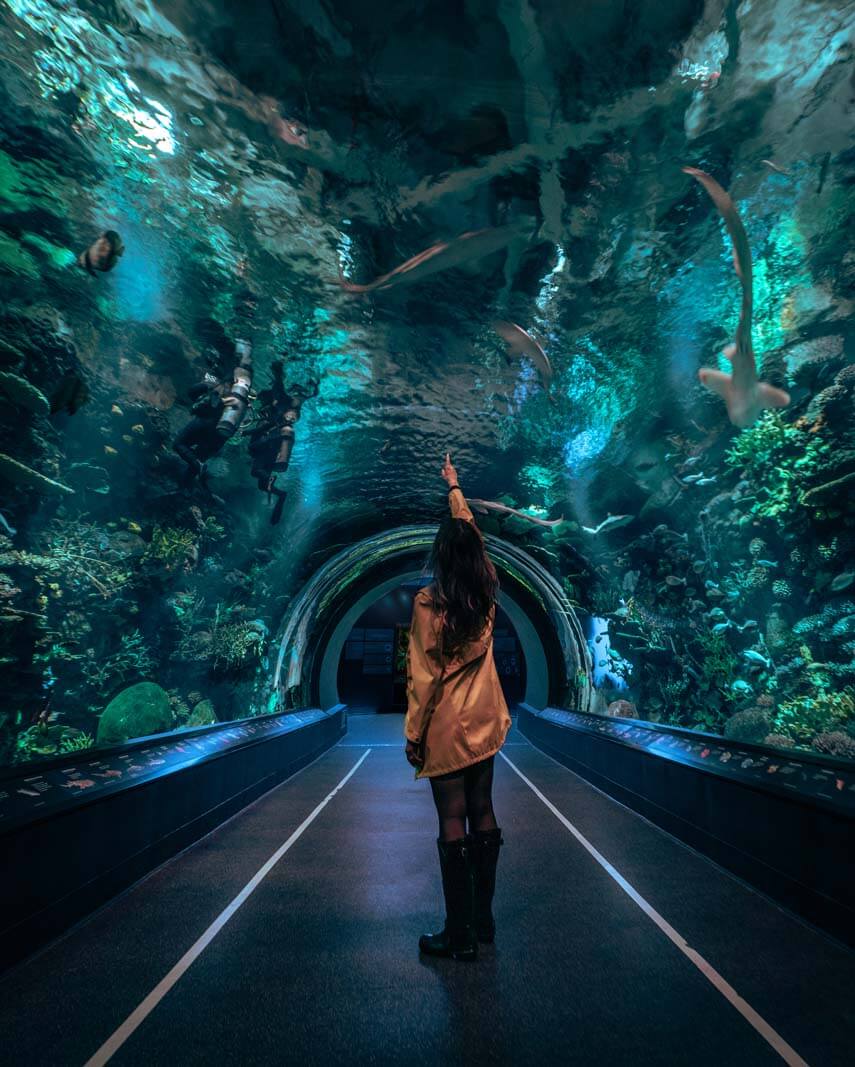 Attend the Great DUMBO drop block party in the spring
Hunt all the latest Street Art and Murals at the Bushwick Collective
Enjoy all the Williamsburg street art by walking around and finding as many as you can
Enjoy an unforgettable night at the House of Yes in Bushwick
Visit the historic landmark of the Old Stone House in Park Slope
Shop the boutiques and small shops along 5th Avenue in Park Slope
See a concert at Barclays Center in Downtown Brooklyn
Witness the grand Christmas light displays on the homes in Dyker Heights
See a show at the Bell House in Gowanus
Get a strike or spare at Brooklyn Bowl in Williamsburg
Ride the historic Prospect Park Carousel
Visit the Brooklyn Museum
Explore the old trains at the New York Transit Museum
Ride the legendary Wonder Wheel at Coney Island
Ride the historic Cyclone roller coaster at Coney Island
Get my fortune from the rare and famous Grandma's Predictions Fortune Telling Machine in Deno's Wonder Wheel Park at Coney Island
Enjoy a drive-in movie with a view of the NYC city skyline in Greenpoint
Attend the annual Mermaid Parade in Coney Island
Watch a Cyclone's Game at MCU Park in Coney Island
Watch the Brooklyn Nets play a game at Barclays Center in Downtown Brooklyn
Attend an event at BAM (Brooklyn Academy of Music)
Witness a performance of the famous Brooklyn Tabernacle Choir
Enjoy dinner and a movie with drinks at Nitehawk Cinema
Visit the New York Aquarium at Coney Island
Find vintage gems at the Brooklyn Flea
Play shuffleboard at Royal Palms Shuffleboard in Gowanus
Throw an ax or two at Kick Axe Throwing in Gowanus
Buy a book from Books Are Magic in person in Carroll Gardens
Pet cats while sipping on coffee at the Brooklyn Cat Cafe in Brooklyn Heights
Ride Jane's Carousel at Brooklyn Bridge Park
See Masstransiscope, the hidden Zoetrope while riding the subway from DeKalb Ave
Visit the inside of the historic Montauk Club in Park Slope
Witness the inside of Grand Prospect Hall in Park Slope
Stay overnight glamping at Governors Island in one of the luxury tents facing the Statue of Liberty
---
What else should we add to our Brooklyn bucket list? We are always looking to add more ideas, experiences, and things to do that are Brooklyn bucket list worthy!
Let us know in the comments below, and be sure to share the love on Pinterest below!