One of the best neighborhoods to explore in Brooklyn is DUMBO, there are tons of amazing things to do in DUMBO that make it one of the most sought after locations in the entire city which we will explore in this guide.
DUMBO, not often referred to by its full name, Down Under Manhattan Bridge Overpass, has been monumental in Brooklyn's development. What used to be an industrial area, known for it's warehouses and rough edges, is now a vibrant and attractive tourist spot filled with fine dining, boutiques, trendy coffee shops, and much more.
Home to just over 1,000 residents, one might be wondering what are some things to do in DUMBO? Welcome to your DUMBO Brooklyn guide full of everything we love to do in the area.
Wondering what DUMBO stands for in Brooklyn? Check out our guide behind the name and how they got it!
But first, where is DUMBO exactly?
For the purpose of this guide and post on what to do in DUMBO, it would be helpful if you as the reader and traveler understood where DUMBO is exactly.
The DUMBO neighborhood has Brooklyn Bridge Park and the East River as a boundary to its north, while Brooklyn Heights acts as its southern border. Vinegar Hill borders DUMBO to the east, while the Brooklyn Bridge is its border to the west.
Table of Contents
What to do in DUMBO
Walk the Brooklyn Bridge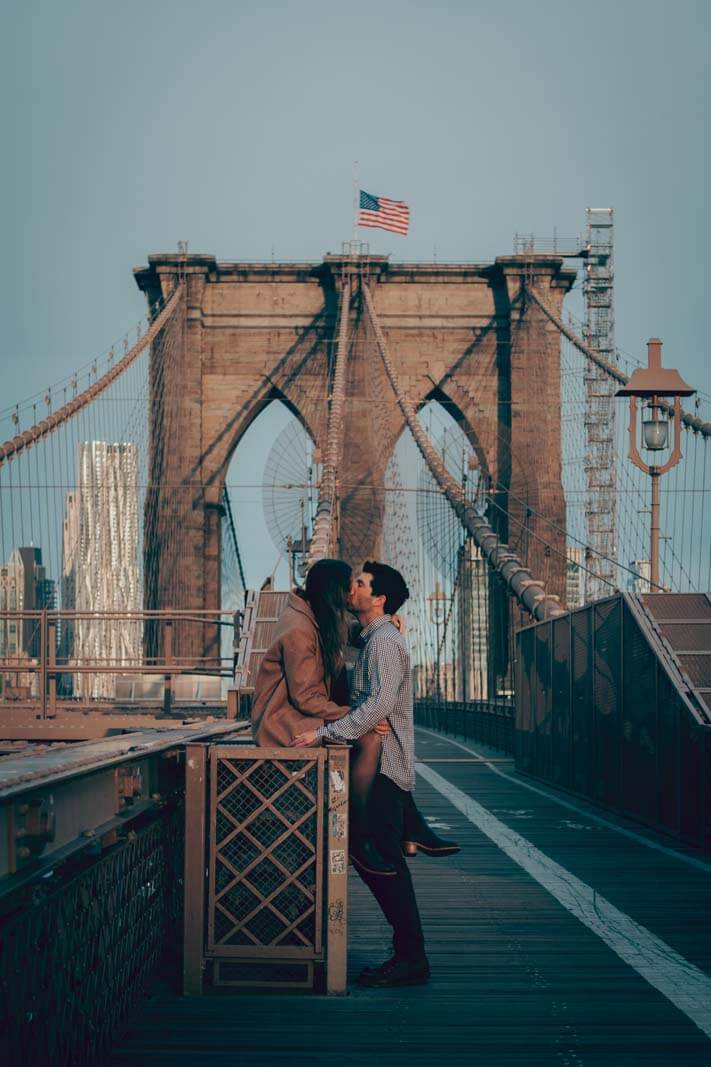 One of the most famous things to do in DUMBO and all of NYC is walking across the Brooklyn Bridge! You can easily access the Brooklyn Bridge pedestrian walkway from DUMBO for one of the most scenic walks and views in the city.
The best part about doing the walk starting in DUMBO is that you get the view of the famous NYC city skyline as you walk toward Manhattan.
This walk takes anywhere from 30 minutes with absolutely no stops, but plan on taking at least an hour for scenic stops and photo breaks as well as patiently weaving your way around the crowds.
Be sure to read our full guide for all the best tricks and tips for walking the Brooklyn Bridge to help you plan your experience, which is one of the most scenic walks in Brooklyn!
Also, check out the Manhattan Bridge walk for another scenic view and walk that's much less crowded than this one!
Brooklyn Bridge Park
The list of things to do in DUMBO is endless when it comes to Brooklyn Bridge Park. The park actually includes many of the other things to do in DUMBO featured in this DUMBO Brooklyn guide. It's broken down by Empire Fulton Ferry, Fulton Ferry Landing, Greenway, John Street, Main Street, many gardens, and six action-packed NYC piers and is easily one of the best parks in Brooklyn.
First, the Empire Fulton Ferry rests perfectly between the Brooklyn and Manhattan bridges. It's made up of a spacious lawn, Jane's Carousel, and St. Ann's Warehouse, and much more.
Fulton Ferry Landing also has some attractions to be mentioned later, but this spot is one of the most historic and beautiful parts of DUMBO. This area is famous for being the first ferry service between Brooklyn and Manhattan, which dates all the way back to 1642.
Greenway and John Street are both for scenic strolls or bike rides along through the park.
Main Street consists of 3.5 acres that include the Main Street Playground and Dog Run, the Environmental Education Center, Pebble Beach, and the DUMBO boulders.
Lastly, Brooklyn Bridge Park has 6 piers, each serving a different purpose.
Pier 1 is best for the skyline panoramic view of Manhattan.
Pier 2 is best for pick up games and all kinds of physical activity. This pier has handball courts, basketball courts, a roller rink, fitness equipment, and more.
Pier 3 is full of beautiful greenery, which makes for a relaxing stroll or one of the best picnic spots in Brooklyn.
Pier 4 is the beach, which allows non-motorized boats and fun for all ages.
Pier 5 includes three soccer fields, a picnic area, a fishing station, and even an Ample Hills Creamery.
Pier 6 has beach volleyball courts, a dog run, playgrounds, and it also has Governors Island Ferry.
Read Next: Best Instagram Spots in DUMBO
Archway Under the Manhattan Bridge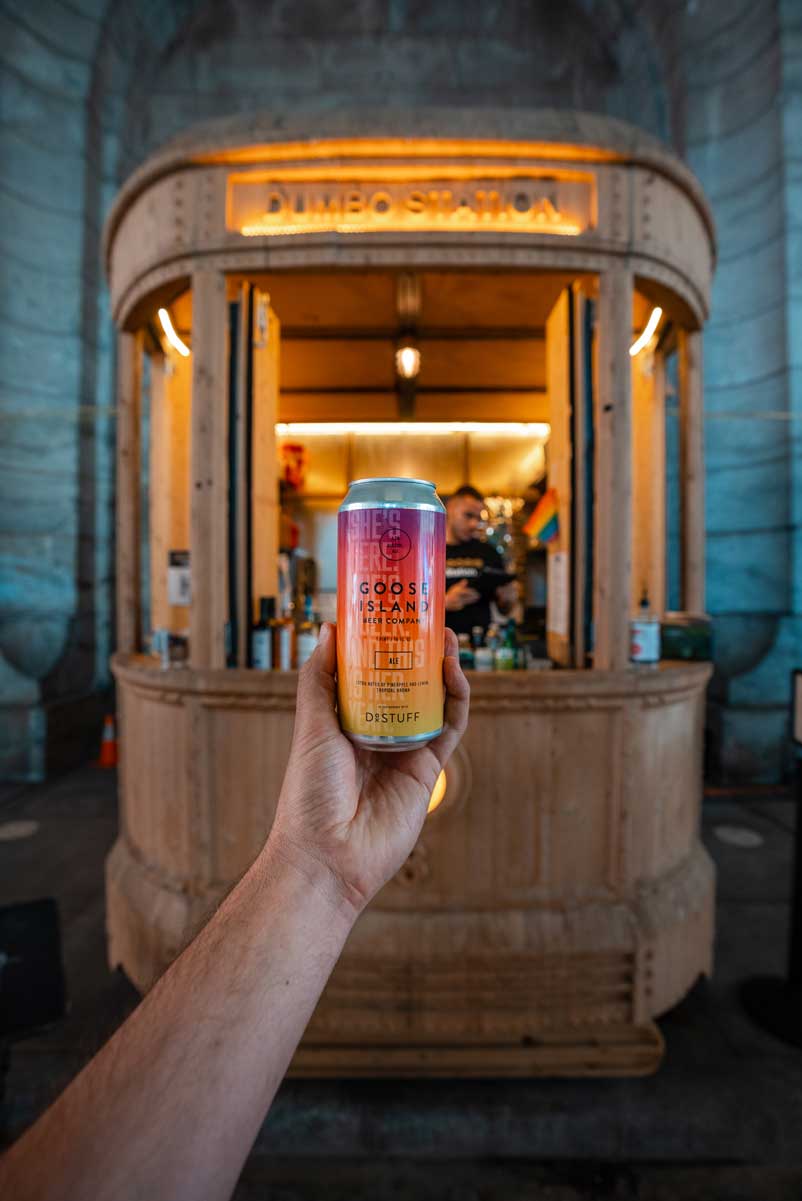 This fun spot is happening in the warmer months when Dumbo Station is open (April – October), a tiny seasonal wine and beer bar that often has live music sets for dancing and drinking. This is also where you can find the fun light-up DUMBO sign that's photo spot!
Jane's Carousel
Jane's Carousel, located right along the river in Brooklyn Bridge Park, was built in 1922 by the Philadelphia Toboggan Company.
The carousel was originally placed in Youngstown, Ohio believe it or not. The carousel was later purchased by Jane and David Walentas at an auction in 1984.
Jane began to restore the beat-up carousel at her studio located in DUMBO. The beautiful renovation of the carousel prevented it from becoming piecemeal. It became open to the public on September 16, 2011.
Janes Carousel is one of the best things to do in DUMBO for kids, tickets to ride one of Jane's trusty steads is $2 per ride.
The non-profit organization also offers 12 tickets for $20 and special group rates with prior reservations.
Their winter hours are Thursday—Sunday 11 AM-6 PM and their summer hours are everyday except Tuesdays 11 AM-7 PM.
That Famous DUMBO Photo Spot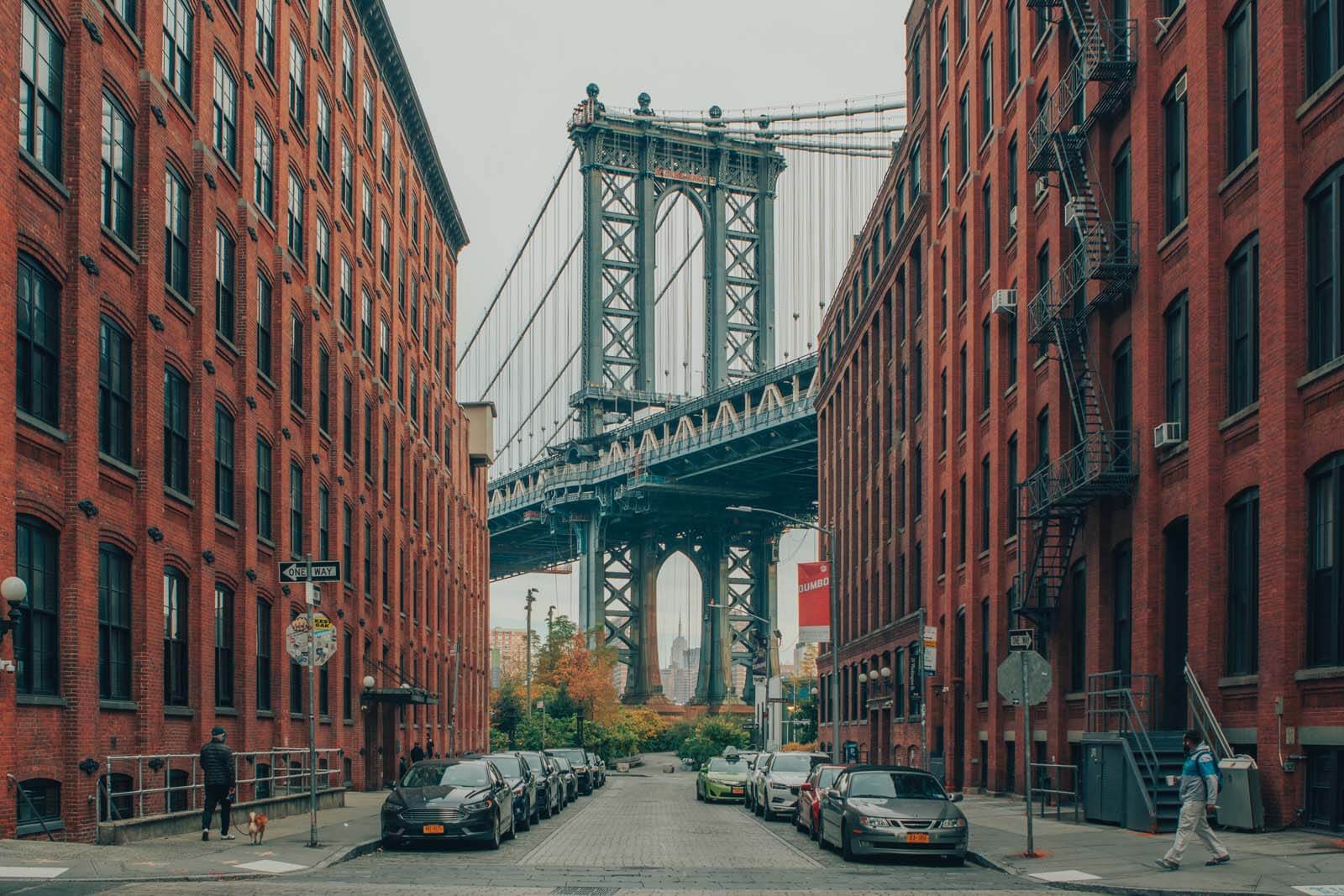 Looking for the perfect Instagram picture to show off your vacation in NYC? One of the most iconic photos can be taken at the intersection of Washington Street and Water Street.
At all hours of the day, the street is flooded with Instagram hopefuls snapping pictures from all angles.
Make sure to plan this photo shoot accordingly. DUMBO is already a popular tourist attraction, and this spot is known to be full of people striving to be picture perfect.
You may spend 20 minutes trying to capture your vision because there will be other tourists in the background and you'll be dodging vehicles.
Time Out Market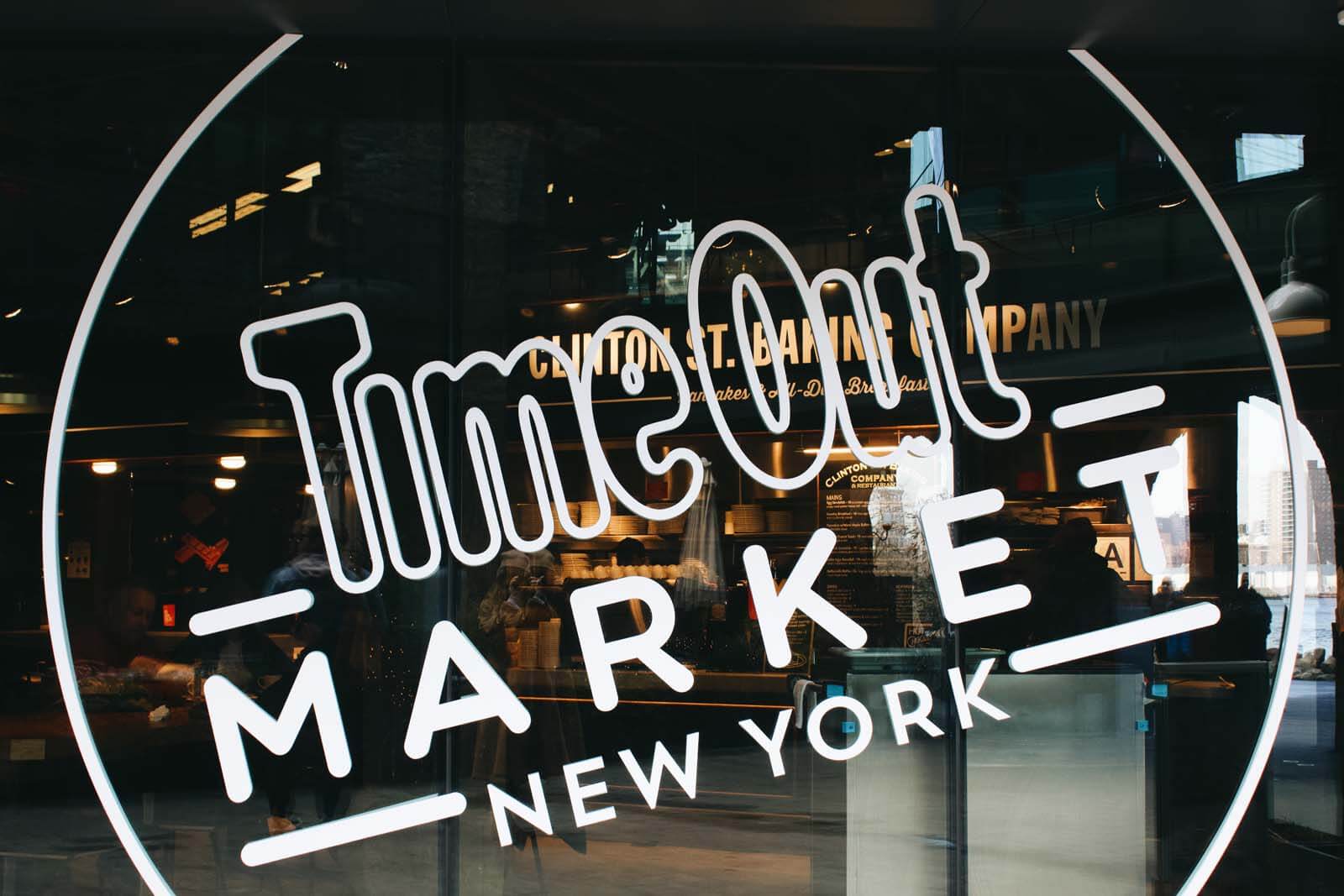 Throughout your adventure one thing not to be missed on this DUMBO Brooklyn guide is this, add Time Out Market to your list of things to do in DUMBO.
The market opened in late May 2019 and consists of 21 eateries and three bars that are considered to be some of the best bars in DUMBO and best in New York.
Time Out tells their customers, "What you'll find inside is a hand-selected array of everything you could want to eat, drink and see in the greatest city in the world, all under one roof."
On a beautiful day, enjoy your meal on their outdoor terrace. As if the views aren't enough, Time Out does whatever they can to add to your experience by providing rooftop entertainment and comfortable seating.
Time Out also acknowledges the lack of affordable and quality meals in the area.
Every Monday-Friday 11 AM-3 PM a number of the vendors offer a $12 lunch deal with their signature meals and a soft drink.
Be sure to see our entire guide to the best Time Out Market New York restaurants to check out!
Brooklyn Flea
The Brooklyn Flea located under the Manhattan Bridge Archway in DUMBO is returning Sundays beginning in April after being closed for the winter.
Open from 10 AM-5 PM, the Flea includes around 80 vendors. The Brooklyn Flea website describes the DUMBO location as "part vintage bazaar, part old-fashioned town square, and part food bonanza."
Market-goers can find vintage furniture, clothing, and jewelry pieces all while enjoying delicious food the Flea has to offer. Most New Yorkers would say this is a must on the list of things to do in DUMBO.
If you plan your trip accordingly, you will be able to visit the famous outdoor market during the most beautiful months of the year. If you happen to visit during any of the other months, there's an indoor Brooklyn Flea + Smorgasburg at 25 Kent Ave.
Try some of the best pizza New York has to offer
Grimaldi's + Juliana's:
This is one of the musts on the list of things to do in DUMBO. Not only because of the pizza, but there is some interesting history behind these two successful restaurants. Believe it or not, the pizza in DUMBO and two of the best places to eat in Brooklyn, but also the entire city.
Patsy Grimaldi started his coal-fired brick dreams in Brooklyn in 1990 since coal ovens were illegal in Manhattan.
Later in the 90's, Grimaldi decided to sell his restaurant to Frank Ciolli.
In 2011, Ciolli was forced to move the pizzeria to the abandoned bank next door to the original Grimaldi's because the restaurant's lease renewal was declined.
Around a year later, Patsy Grimaldi returned to the restaurant business, opening Juliana's in the original Grimaldi's building.
You haven't had New York pizza until you've had Grimaldi's or Juliana's, two of the best pizzas in Brooklyn. Both establishments are best known for more than just their unbelievable pies, something you can always expect are lines out the door waiting to get a table.
Grimaldi's Pizzeria:
Established in 1990
Does not take reservations
Frank Ciolli and family owns and operates the Grimaldi's chain all over the United States
Two other locations in Hoboken and Verona, NJ are operated by Sean McHugh, a partner of Patsy Grimaldi
Open Thursday-Sunday 11:30 AM-11 PM, open Friday-Saturday 11:30 AM-12 AM
Juliana's Pizza:
Established in 2012
Does not take reservations
Trip Advisor rated Juliana's the best pizzeria in the United States in 2015
The restaurant is named after Grimaldi's mother, Juliana Lancieri Grimaldi
Their most famous pie is their Classic Margherita
Open everyday from 11:30 AM-10 PM
Closed for stoking 3:15 PM-4PM daily
St. Ann's Warehouse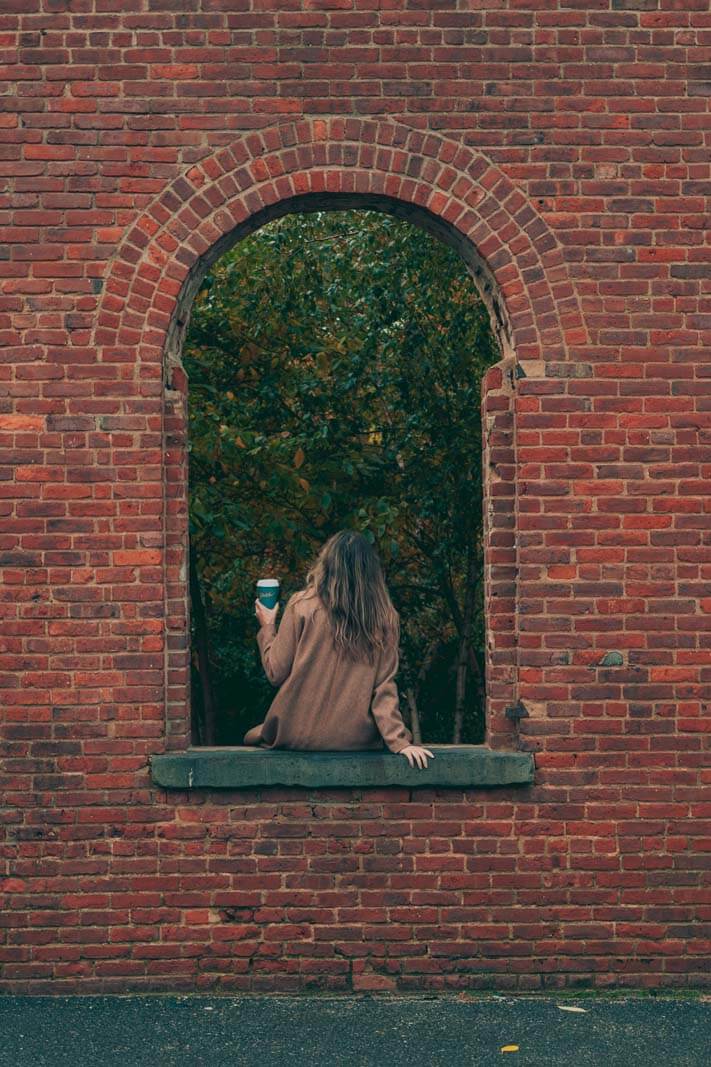 St. Ann's Warehouse is located right below the Brooklyn Bridge at 45 Water Street. It wasn't always located in our beloved DUMBO though and it wasn't even for performing. It was previously the National Historic Landmark Church of St. Ann and the Holy Trinity, located on Montague Street in Brooklyn Heights.
After much development and relocating, St. Ann's opened up in the DUMBO during 2015. The theater used to be a 19th-century tobacco warehouse and it is now home to 21st-century live theater and concert productions.
St. Ann's is known for their variety of performances, ranging from dance, live music, and theater.
To check for upcoming shows and ticket availability, visit their website.
If you can't catch a show at St. Ann's, they have a beautiful brick patio area that is picture-perfect and open to the public, it's also one of our favorite hidden gems in DUMBO.
Brooklyn Historical Society
Founded in 1863, the Brooklyn Historical Society has been preserving Brooklyn's 400-year history. It serves as a library, museum, and education center.
The Society was founded by Henry Pierrepont as the Long Island Historical Society, but two short years later it was deemed just the Brooklyn Historical Society. The front page of their website reads, "Brooklyn Historical Society makes the vibrant history of Brooklyn tangible, meaningful, and relevant today."
There are two locations, their main location is in Brooklyn Heights on Pierrepont Street. The second location is at the Empire Stores in DUMBO.
Lucky for you, if you're dying to learn everything about Brooklyn, these two locations are only a 15-minute walk apart.
The tricky part about planning a visit to the Brooklyn Historical Society in DUMBO is the hours. They're open Friday-Sunday only from 11 AM-5 PM. The Pierrepont location is open Wednesday-Sunday 12 PM-5 PM.
The Brooklyn Historical Society in DUMBO also hosts different rotating exhibitions, be sure to stop by and see what's being featured during your visit! This is one of our favorite museums in Brooklyn!
Enjoy the Amazing Foodie Scene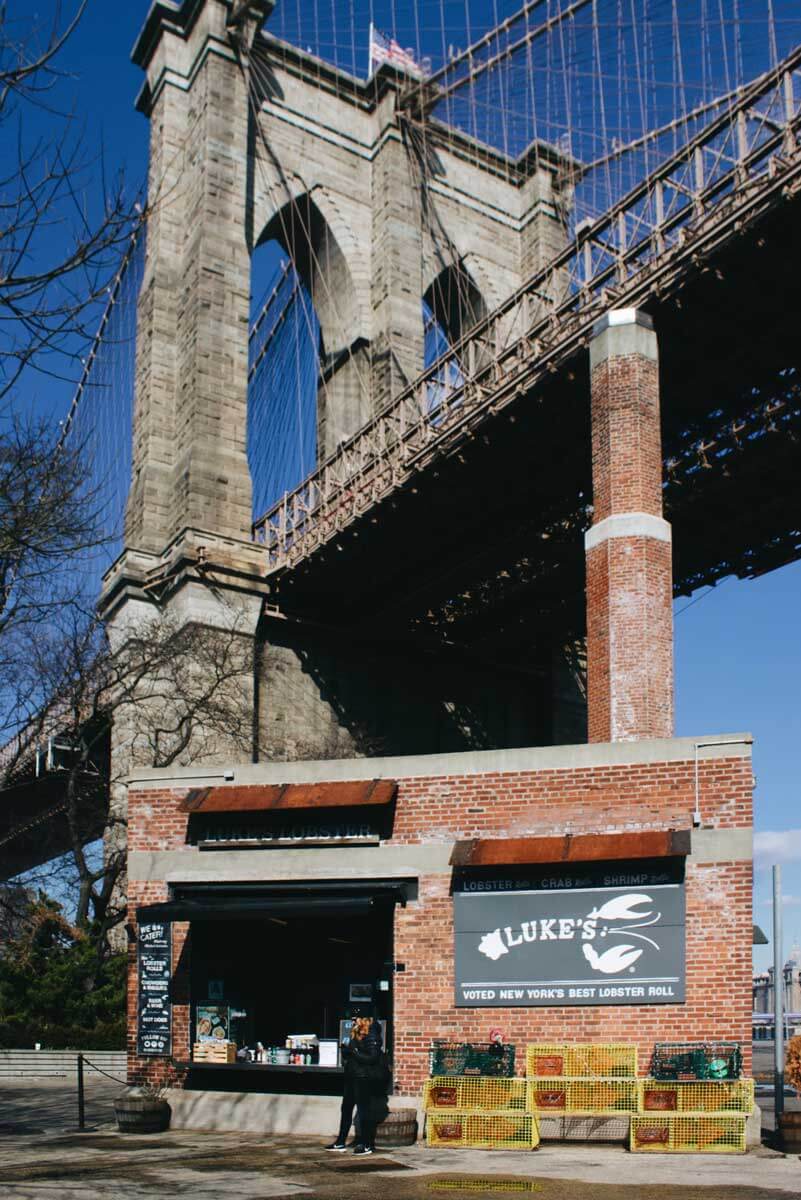 If you've already stuffed yourself with pizza on your trip, of course from either Grimaldi's or Juliana's, here' a few other food options in the DUMBO area.
Also, be sure to check out our picks for the best restaurants in DUMBO for more as well as our guide to the best restaurants in DUMBO with a view!
Luke's Lobster— Located right below the Brooklyn Bridge, Luke's Lobster offers Maine-style lobster, crab, and shrimp rolls along with chowders and bisques. Founded by Luke Holden, he has brought the iconic taste of Maine to New York and all over the globe. Luke's is proud to serve seafood traceable to the harbor where their food is sustainably caught while supporting local fishermen. Open Sunday-Thursday 11 AM-7:30 PM and Friday-Saturday 11 AM-8 PM.
Atrium— Considered a New American restaurant, Atrium gives Brooklynites the upper hand when it comes to fine dining. The restaurant prides themselves on their products from local Brooklyn markets, including small farmers and fishermen. It is vegetarian and vegan-friendly. Another reason to visit Atrium is for the beautiful views of Brooklyn Bridge Park and the water. Check out their menu
Brunch: Saturday + Sunday 11 AM-4 PM (See more of the best spots for brunch in DUMBO)
Lunch: Wednesday-Friday 11:30 AM-2:30 PM
Dinner: Wednesday, Thursday, Sunday 5:30 PM-11 PM, Friday-Saturday 5:30 PM-11 PM
Happy Hour at the Bar: Monday-Friday 5:30 PM-7 PM
Cecconi's— With locations across the globe, visit Cecconi's DUMBO, New York for excellent Italian and waterfront views. They offer dishes from seafood, pastas, and wood-fired pizzas. If you're looking to enjoy this gourmet cuisine on a budget, get 25% off your bill Tuesday-Friday 11:30 Am-4 PM. Find Cecconi's at 55 Water Street, open seven days a week.
Shake Shack— Depending on where you're visiting from, you may not always have access to the tasty goodness that is Shake Shack. It is located on Old Fulton Street, just a couple storefronts down from Juliana's and Grimaldi's. It's quick and casual, the ideal place for the classic American cheeseburger, fries, and shake combo. They also serve hot dogs, frozen custard, beer, and wine. The DUMBO location is open daily from 11 AM-10 PM.
Follow up a meal with one of these mouth-watering desserts!
One Girl Cookies— Their second location opened in DUMBO in 2012 tucked under the two bridges at 33 Main Street. It's known for its bustling waterfront location that offers much more than delicious cookies. Pair their treats with coffee, and even wine or beer. Open Monday-Friday 8 AM-6 PM and Saturday-Sunday 9 AM-6 PM. Check out their treats, breakfast, and lunch menus
Ample Hills— Located on Ferry Fulton Landing, offers a can't miss taste and view along the East River. Open Sunday-Thursday 12 PM-9:30 PM and Friday-Saturday 12 PM- 10 PM. Ample Hills is a Brooklyn-based creamery opening locations across the boroughs and a few straggler locations in California, Florida, and New Jersey. There is another location on Pier 5 of Brooklyn Bridge Park open Monday-Friday 11 AM-10 PM and Saturday-Sunday 10 AM-10 PM.
Los Tacos Al Pastor – YUM, craving some of the best tacos and flavors from Mexico? From the popular Los Tacos No. 1 in Manhattan is their stand alone pastor taco spot! If you're looking for a tasty, quick bite to eat, stop here. Serving pork al pastor, chicken, and nopales for our veggie based visitors!
Empire Stores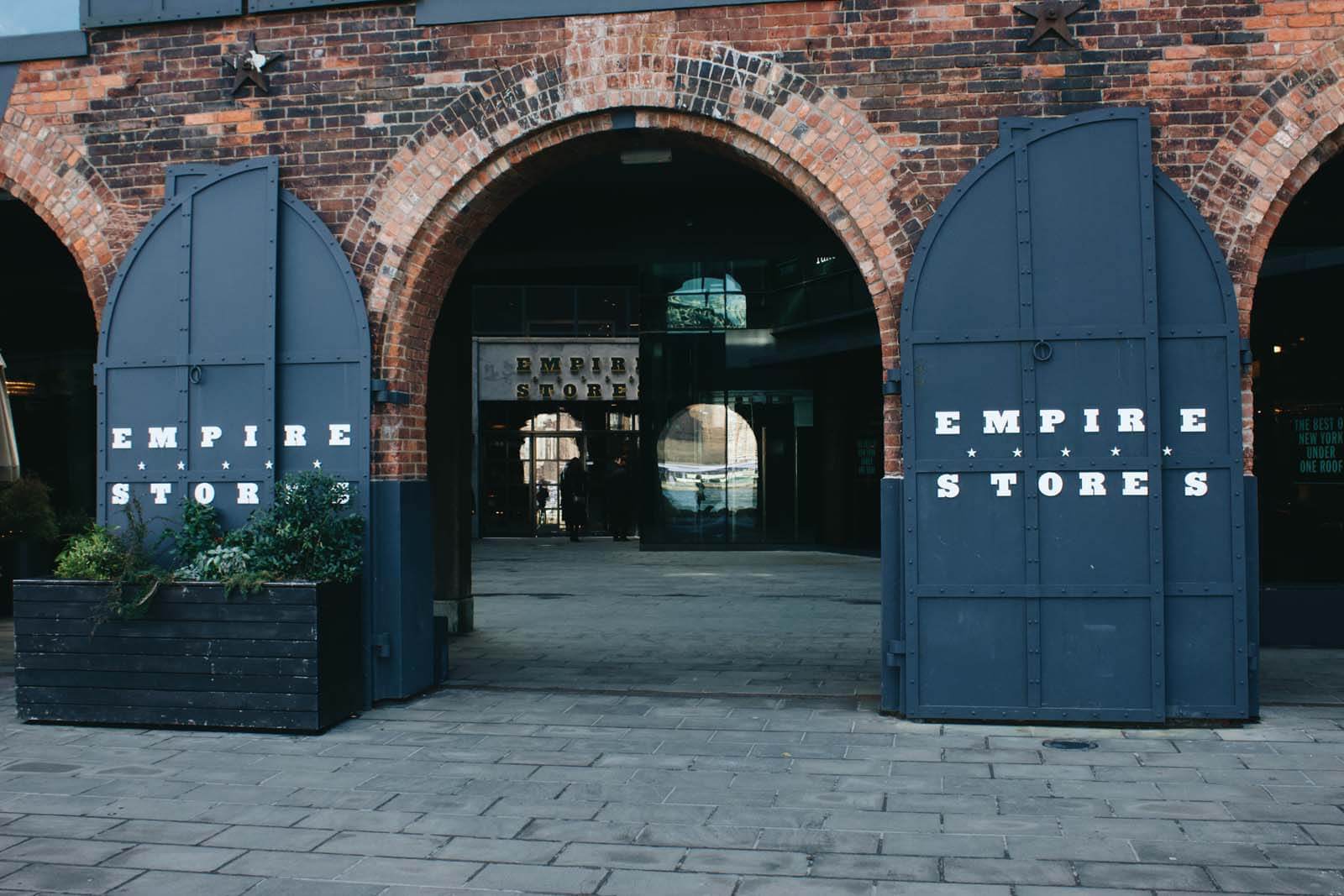 The Empire Stores history dates back to the 1860s and is proudly one of the last cargo warehouses standing along the East River.
After years of abandonment and deterioration, it was decided in 2013 that it would finally be renovated. In 2017, the old warehouse had become home to eateries, shops, and even office spaces.
In fact, it's home to a few of the things to do in DUMBO we've already discussed, which are Cecconi's, Timeout Market, and the Brooklyn Historical Society.
Beyond those three tenants, Empire Stores offers much more.
DUMBO House
Feed
Fellow Barber
Crew
Shinola
Smile To Go
Sugarcane raw bar grill
West Elm
DUMBO Walls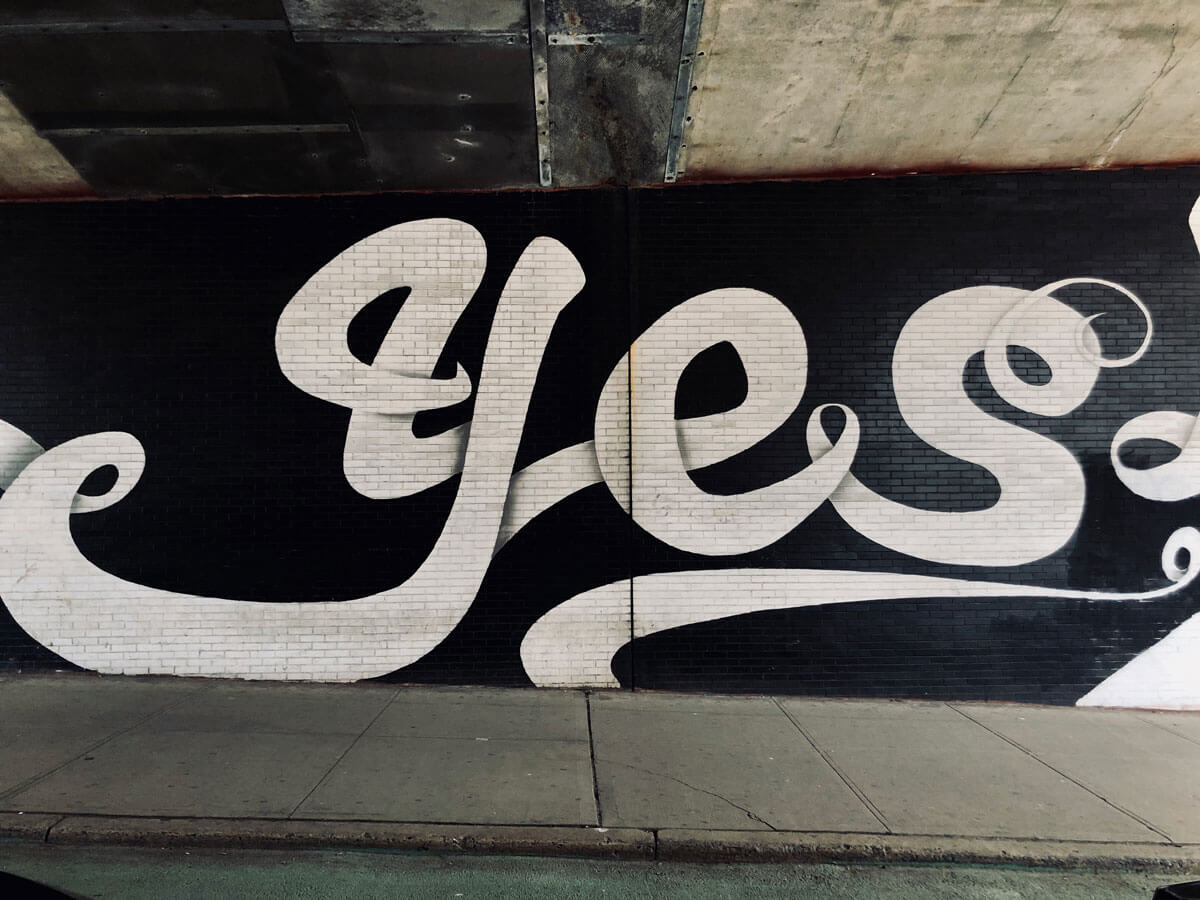 If you're an art person or looking for the perfect Instagram spots in Brooklyn, the DUMBO Walls are a must spot and spot to add on your DUMBO Brooklyn guide.
Beginning in 2012, 8 artists from all over the world such as Eltono, MOMO, Faith47, Shepard Fairey, Yuko Shizimu decorated four blocks along the Brooklyn-Queens Expressway with beautiful murals in honor of the variety of artists that DUMBO attracts.
The Walls came to life because the Two Trees Management Company and The DUMBO Improvement District partnered with the NYC Department of Transportation Urban Art Program (NYCDOT).
Take Photos on Fulton Ferry Landing
After you've gotten your ice cream from Ample Hills and soaked in the amazing East River views, it's time to document the moment. There is no better photo backdrop than the Brooklyn Bridge and the New York City skyline.
Don't be afraid to keep coming back to this spot depending on the time of day. I would highly recommend taking your perfect picture right before sundown. The only thing that could make the picture more perfect is you.
Grab a beer!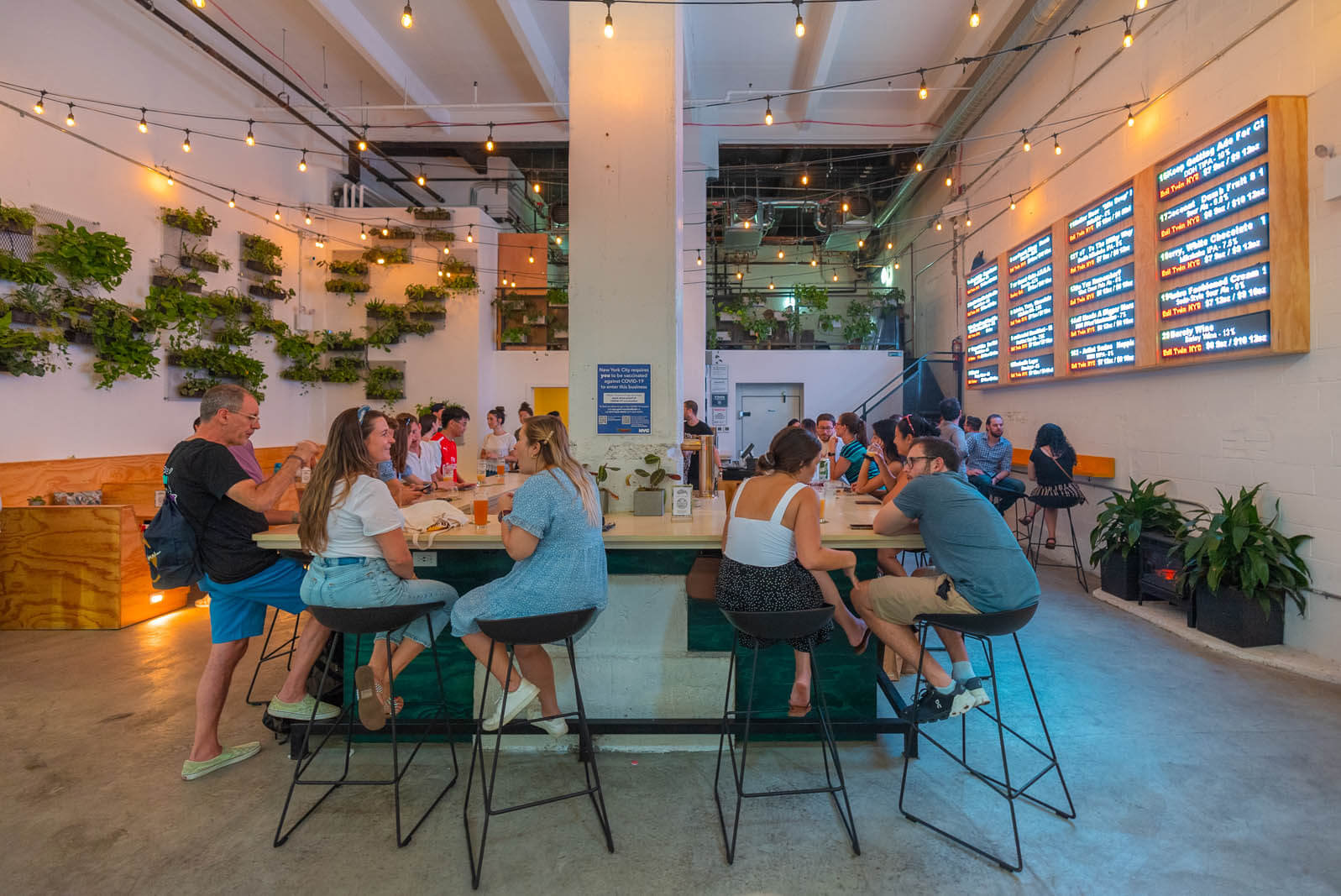 There are so many awesome breweries in Brooklyn worth checking out and two of them are right here in DUMBO. Don't miss Randolph Beer DUMBO on Prospect Street. This garage style tap room serves up healthy fare and brews on draft with games and great communal tables perfect for gathering with a group of friends.
They also have a seasonal rooftop bar in DUMBO that offers excellent views of the Manhattan Bridge! Just check before your visit to make sure they are open and reservations are encouraged!
Another awesome stop for excellent beer are the Denmark based brews from Evil Twin Brewing on Main Street. If you're a fan of hazy and strong IPAs, they have a great selection in their tap room.
Powerhouse Arena
Powerhouse Arena is more than just a book store, and if you're a bookworm, this is a must on your list of things to do in DUMBO. The Arena was opened by the publisher Powerhouse Books in 2006.
Their website describes Powerhouse as, "A laboratory for creative thought. Home to world-renowned art book publisher Powerhouse Books, the Arena is a gallery, boutique, book store, performance, and events space."
Along with hosting an array of popular New York events, Powerhouse Arena speaks to the artists of DUMBO with a variety of design and photography books. They also offer non-fiction, lifestyle, New York-themed books, and much more.
Powerhouse is dominant for their jewelry, apparel, stationery, gifts, and more! If you're traveling with a child, or have one at home, make sure you check out their children's book corner, claimed to be the best in New York City. They are also one of our picks for best independent bookstores in Brooklyn!
Located at 28 Adams Street, Powerhouse is open Monday-Friday 11 AM-7 PM, Saturday 10 AM-7 PM, Sunday 11 AM-6 PM.
Jacques Torres Chocolate
If One Girl Cookies or Ample Hills just wasn't enough for your sweet tooth, add Jacques Torres Chocolate to your list of things to do in DUMBO. The DUMBO location is the original location, where the successful sweet shop took off.
Make sure to stop in for their hot chocolate at some point during your DUMBO adventure, it has been voted best in New York!
And if you can't take all the treats back in your luggage, don't worry because they'll ship the goodness to you!
Located at 66 Water Street, grab your chocolate treats and much more Monday-Saturday 9 AM-8 PM and Sunday 10 AM-6 PM.
Klompching Gallery
The Klompching Gallery was established in 2007 by Debra Klomp Ching and Darren Ching. It didn't take long for Klompching to get recognized as one of the best galleries to buy contemporary photography.
The gallery is currently closed for an exhibit installation, since their most recent exhibition ended on January 25th.
Located at 89 Water St, they're open Wednesday-Saturday 11 AM-6PM, and they also accept appointments even when the gallery is closed during installations.
A.I.R. Gallery
A.I.R. was founded in 1972 by twenty women with the desire to provide support to other female artists. A.I.R. is a gallery in Brooklyn where hundreds of women are able to put their work on display.
Aside from the artwork, A.I.R. also host events, provides lectures on feminism and artwork and helps underrepresented female artists develop their careers through the Fellowship Program for Emerging and Underrepresented Women Artists.
A.I.R. has different rotating exhibits, so be sure to check out what is on display during your trip!
The gallery is free and open to the public Wednesday-Sunday 12 PM-6 PM. Find A.I.R. at 155 Plymouth Street.
Belgian Block Streets & Railroad
Take a moment to acknowledge the beauty of the Belgian block streets throughout DUMBO. Often mistaken as cobblestone, Belgian block streets used to cover around 140 miles of NYC.
Today, only about 15 miles remain and some can be found in DUMBO!
The Belgian blocks are a historical part of DUMBO and have been in the process of being restored and preserved.
Within the blocked streets, are old train tracks that belonged to the Jay Street Connecting Railroad. These tracks are how goods were transported into warehouses in DUMBO.
Classical Music on the Barge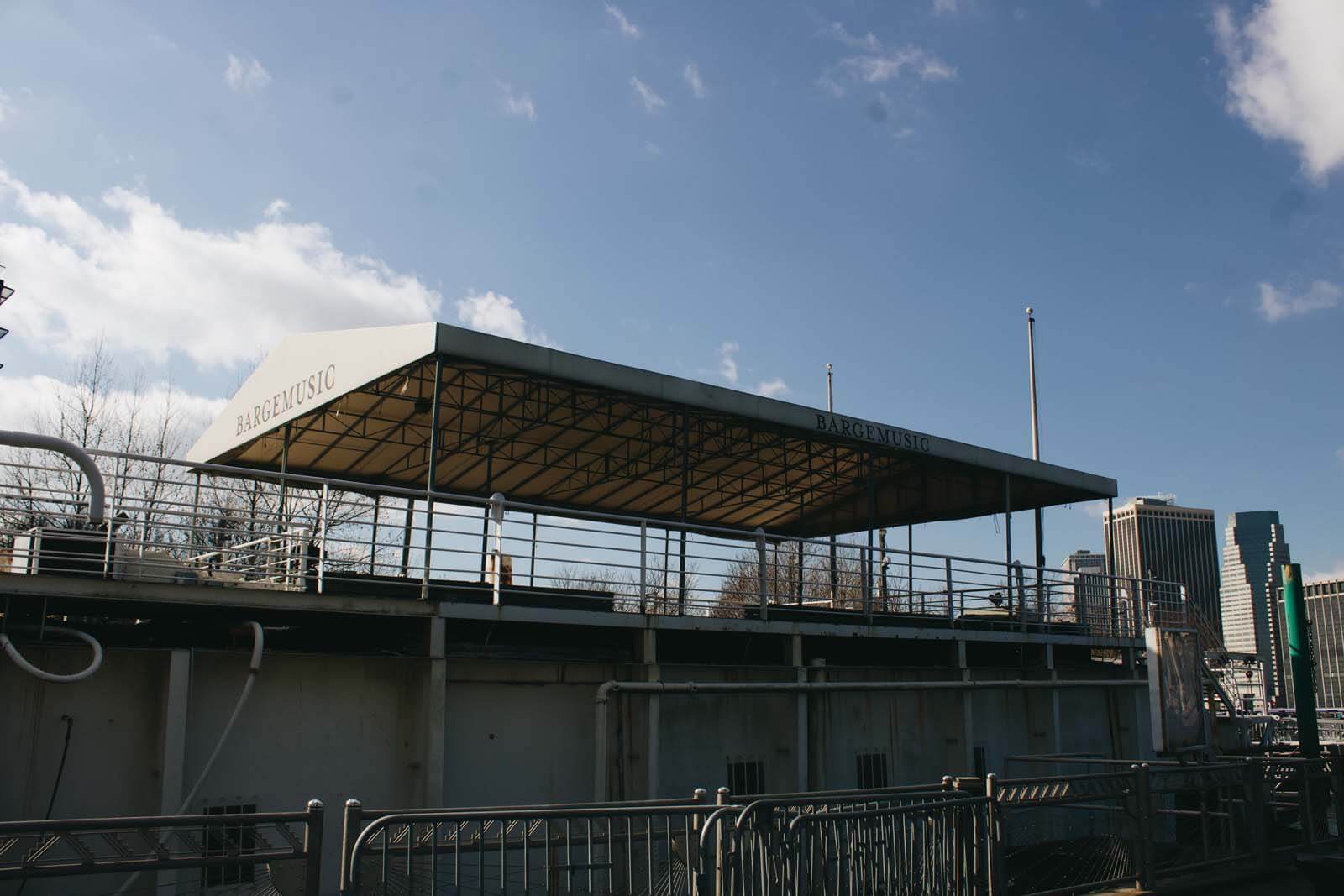 Bargemusic has been presenting chamber music docked by the Brooklyn Bridge since 1977. Each year they host around 200 performances and even offer free tickets for certain groups and families on Saturday afternoons.
Bargemusic hosts well-established artists as well as up and coming ones. Each concert lasts 1-1.5 hours without an intermission.
Located at 1 Water St, enjoy the beautiful music the Barge has to offer along with the New York Skyline and the East River.
Since this is an outdoor thing to do in DUMBO the music venue is seasonal offering shows in the spring through summer months.
Note: If you're planning to catch a concert, there are no restrooms on the Barge and there is also no food or drink allowed. So plan accordingly!
See what shows are available during your visit!
Harriet's Rooftop & Lounge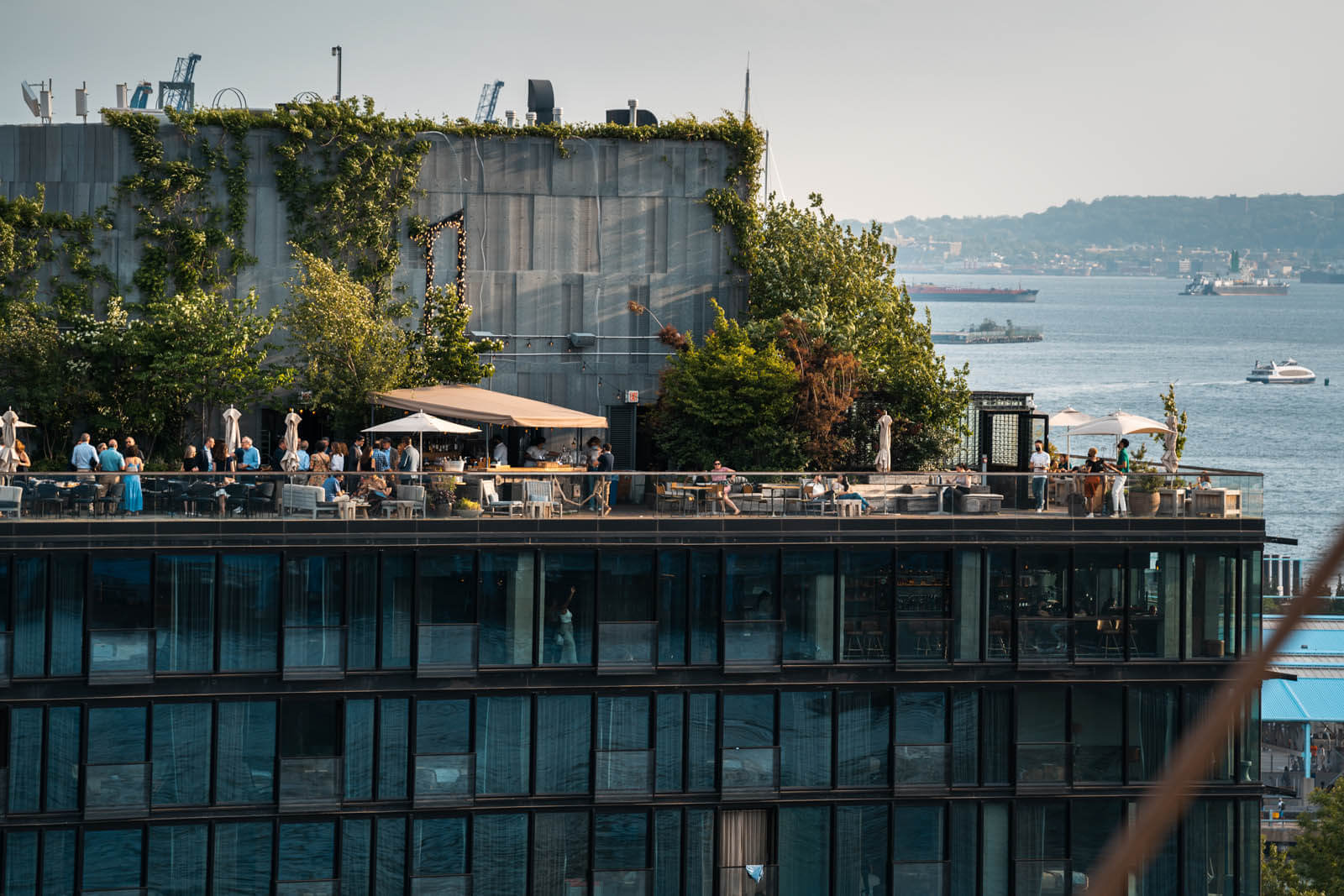 Located at the beautiful 1 Hotel Brooklyn Bridge, Harriet's offers an experience unlike any other. Add a cocktail and live music to the Brooklyn Bridge and Manhattan skyline views for a priceless addition to your DUMBO adventure.
Enjoy some delicious appetizers and signature cocktails they serve here as well.
This is also one of the best places to stay in Brooklyn if you want a prime location with one of the best views in the city as well as one of our picks for best rooftop bars in DUMBO!
Brooklyn Roasting Company
UPDATE: This location has closed, the closest one is nearby in Navy Yard at 200 Flushing Ave.
Whether you're looking for a coffee to go or a full café experience, Brooklyn Roasting Company, one of the best cafes in DUMBO, will be more than satisfactory. One thing you can't avoid in DUMBO is the beautiful views, which are perfectly paired with a freshly brewed roast.
Brooklyn Roasting Company takes a lot of pride in their DUMBO location. They strongly support the DUMBO Improvement District and partner with local events.
Located at 25 Jay St, grab a fresh cup brewed at BRC's espresso lab and roasting headquarters Monday-Friday 6:30 AM-7 PM and Saturday-Sunday 7 AM-7 PM.
Take home a bag of these iconic beans home with you as a Brooklyn souvenir too! This is the perfect gift for yourself, a friend, or your pals at the office when you return from your Brooklyn trip.
Front General Store
View this post on Instagram
If you haven't noticed the trendsetter vibe in DUMBO, catch up to speed at Front General Store. Front General is the perfect place to find a DUMBO souvenir.
Pick up some vintage jewelry or some boho additions for your apartment.
Located at 143 Front St, find some amazing pieces Monday-Saturday 11:30 AM-7:30 PM and Sunday 10:30 AM-6:30 PM.
Vinegar Hill House
Another pick for one of the best things to do in DUMBO is stop in Vinegar Hill House for a cozy yet elegant meal for either brunch or dinner.
Their mantra is to serve beautiful courses right out of their wood-fired oven. Enjoy the indoor seating or plan your meal on a nice day to sit in the garden.
At 72 Hudson Ave, visit Vinegar Hill House for brunch on Saturday and Sunday 10:30 AM-3:30 PM. Come back later for dinner Monday-Thursday 6 PM-10:30 PM, Friday-Saturday 6 PM-11 PM, and Sunday 5:30 PM-10 PM.
Ad Astra
View this post on Instagram
If you're still adding vintage and boho pieces to your wardrobe after you've visited Front General, Ad Astra is the place to go.
Located at 145 Front St, find decent prices and handcrafted jewelry, become a trendsetter at Ad Astra. To get a better idea of what the sell and who they are, follow them on Instagram.
They don't have their own website open to the public yet, so stop in the store!
They're open Tuesday-Saturday 11 AM-7 PM, Sunday 11 AM-6 PM, closed Monday.
Berl's Brooklyn Poetry Shop
If Powerhouse Arena wasn't enough for you, make sure to visit Berl's. This shop is New York's only all poetry book store and what to do in DUMBO if you're a lover of poetry!
Their goal is to provide an artistic and creative space for readers and poets of all ages. On their website, Berl's is described as, "A place to read, to hear poets read, to meet poets and readers, and to join a community."
You can find Berl's Brooklyn Poetry Shop at 141 Front St open Wednesday-Saturday around 2-late evening.
Their hours often depend on their readings so it's suggested you check their calendar for any upcoming events and readings!
Aegir Boardworks
A surf and skate shop in New York City may seem a little strange at first, but Aegir Boardworks has been an incredible addition to DUMBO. S
ince opening in 2012, they've offered a long list of services beyond their beachy skater apparel. Aegir provides after school and weekend skateboard lessons, surfboard repairs, and snowboard/ski repair.
Depending on where you're visiting from, this surf shop could make you feel right at home for you beachgoers and is the perfect thing to do in DUMBO if you love to shop.
Just stop in any day of the week from 11 AM-8 PM at 99 Water St.
River Cafe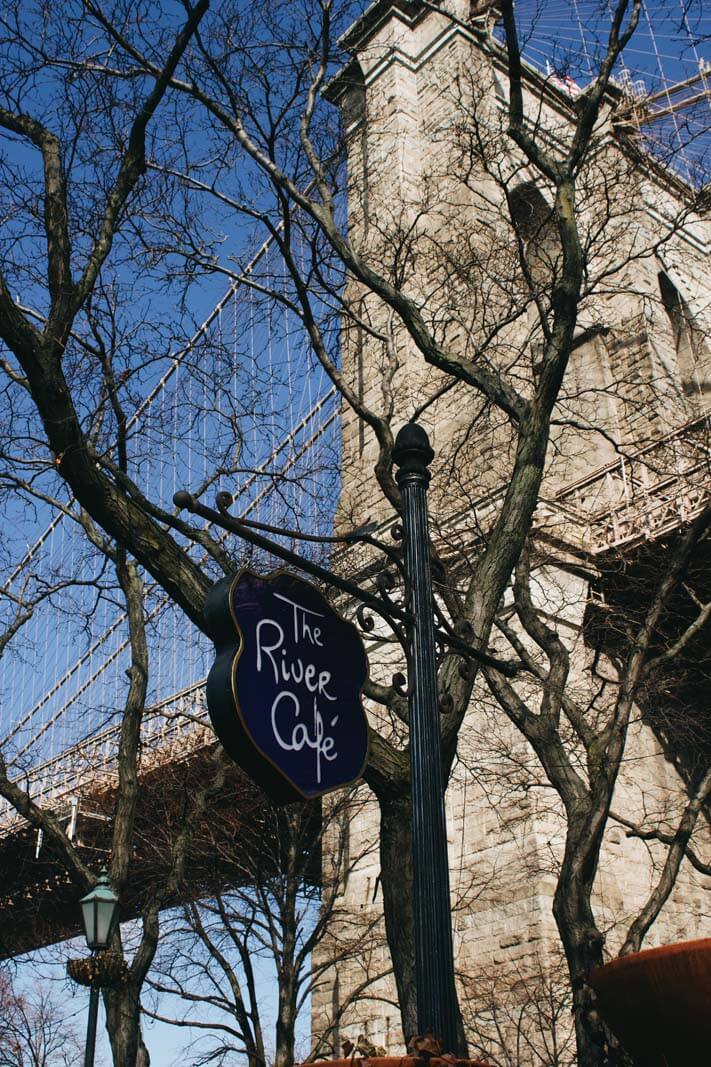 If you're traveling with a partner, this restaurant is one of the most romantic things to do in DUMBO. The River Cafe features wonderful flower arrangements, live piano, and overall elegant experience.
Since 1977 The River Cafe has been recognized for the breathtaking views and serious dress code in order to give a romantic dining experience you could only get in Brooklyn.
They allow reservations on the same day and as far as one year away. Make sure to make the night formal requiring suit jackets for all gentlemen at dinner.
Located right across from Bargemusic at 1 Water St, The River Café serves dinner seven days a week from 5:30 PM-11 PM.
Their restaurant offers a classic American menu, and is also popular for breakfast, lunch, and brunch!
Lizzmonade
If you can recall, the very first thing on this list noted the different Piers in Brooklyn Bridge Park. Replenish yourself at Lizzmonade located on Pier 1!
This location opened in Spring 2014 and has been serving New Yorkers a lemonade experience you could only get in Brooklyn.
Whether it's after a long bike ride around the park or soaking up the sun on the lawns, Lizzmonade can fix you up with beverages from local produce and in-season fruits for a healthy and delicious choice.
In addition to the lemonade, Lizzmonade offers coffee, tea, and other snacks. T
LAND Gallery
Another amazing thing to do in DUMBO for art lovers! This non-profit gallery was founded in 2005 by the League Education and Treatment Center for adult artists with developmental disabilities.
LAND provides these adults with a supportive environment, it serves as a studio and a gallery for their work.
They have artists of all kinds, such as painters, sculptors, fiber artists, animators, and designers and all of their work is put on the market for the community.
The gallery is located at 67 Front St and is open Monday-Friday 8:30 AM-3:30 PM.
Gran Eléctrica
Haven't found your favorite authentic Mexican food since visiting NYC? Add Gran Electrica to your list of things to do in DUMBO.
The restaurant prides itself on their fresh tortillas and crema, queso, and chorizo made right in their kitchen.
Enjoy the atmosphere decorated with Mexican art or sit on their patio under the Brooklyn Bridge for an unforgettable meal.
Gran Eléctrica is located at 5 Front St, open M-W 5:30 PM-10:30 PM, TH 5:30 PM-12 AM, F 5:30 PM-1 AM, SA brunch 12 PM-4 PM, dinner 5 PM-1 AM and SU brunch 12 PM-4 PM, dinner 5 PM-10 PM.
Try a Tour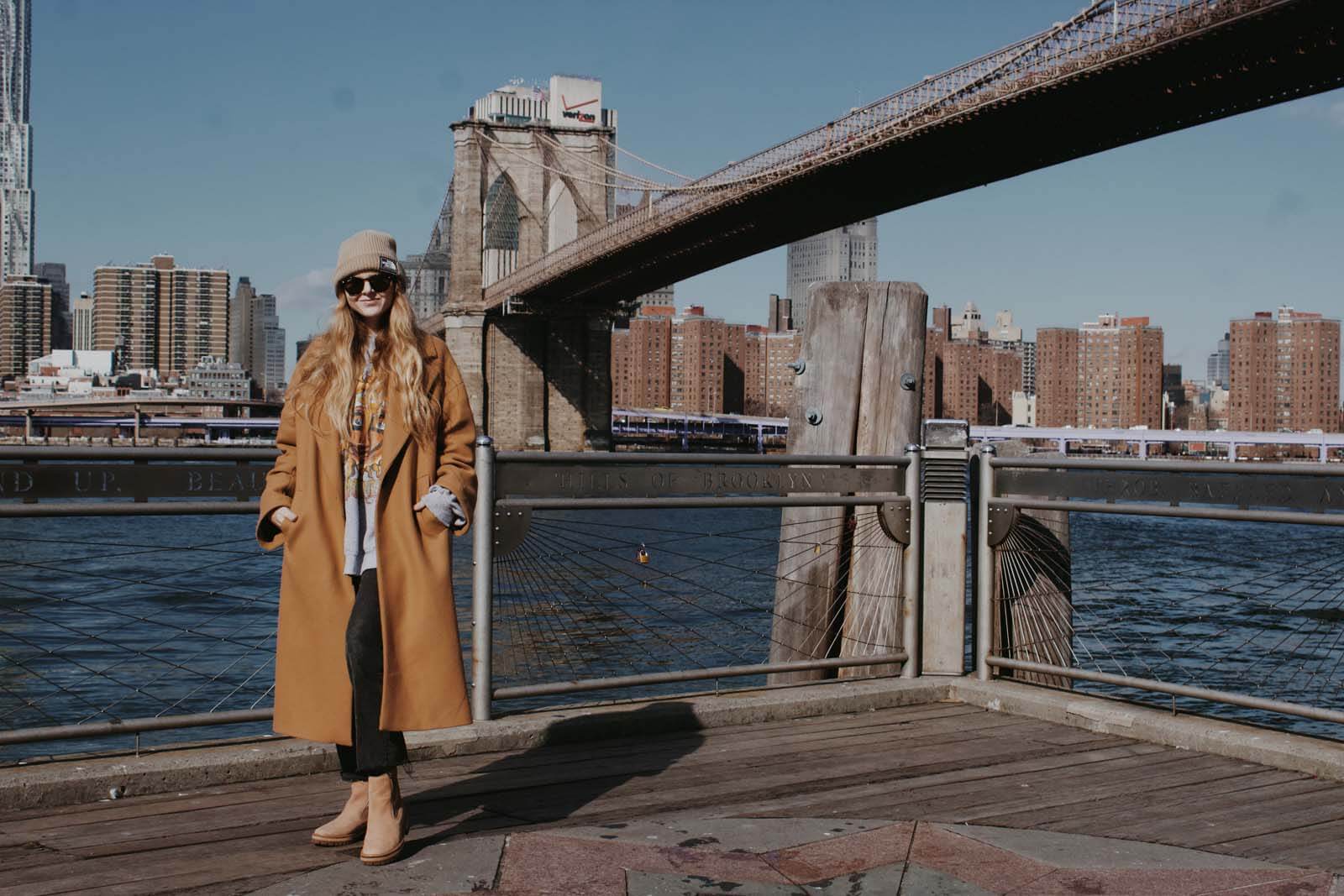 One of the best ways to see the best things to do in DUMBO Brooklyn is by joining a tour! Here are two amazing tours of DUMBO to check out during your trip. Be sure to check out our picks for all the best tours in Brooklyn too!
---
Enjoy a 2-hour walking tour of DUMBO and the Brooklyn Bridge uncovering the history of the borough's diversity and history including some of the most incredible views of the city!
Along the way, you'll learn about the history of the East River and the behind the scenes story and history of building the famous Brooklyn Bridge that's truly fascinating and actually full of drama as well as how it affected the relationship between Manhattan and Brooklyn.
You'll also learn about other important monuments and get an in depth tour of DUMBO and it's scenic views and history.
Book your 2-hour walking tour of DUMBO here.
---
Enjoy a customizable 2 to 3 hour private Brooklyn Bridge and DUMBO Waterfront tour with a licensed and professional local guide covering the history of the Brooklyn Bridge, architecture, waterfront district, and the challenges this city faced during its construction.
Your guide is a 4th generation local who is knowledgable on the entire history of this borough and the area of DUMBO.
You'll learn in depth history on DUMBO and Fulton Ferry and can extend your tour to Brooklyn Heights, one of the most historic neighborhoods in the city.As you cross the infamous Brooklyn Bridge you'll learn the history and politics behind the construction, learn about the history of DUMBO and how locals tried to trick real estate developers into not building here, and how the neighborhood became what it is today.
Book your private DUMBO tour here.
Getting Around DUMBO
Getting around DUMBO is as easy as can be. Everything you'll want to see is within walking distance of each other. But if you find yourself wanting to bike ride through Brooklyn Bridge Park, there are plenty of Citibike stations around DUMBO.
The two subway stops to get in and out of DUMBO are the F train at York Street and the A or C trains at High Street.
What to do Nearby DUMBO Brooklyn
If you've completed your DUMBO Brooklyn guide, luckily DUMBO is near beautiful Brooklyn Heights and Downtown Brooklyn.
Also, check out our guide for the 100+ Best Things to do in Brooklyn to help you plan more amazing things to do in the area!
Here are some more places to check out on your Brooklyn tour:
The Brooklyn Heights Promenade— Four stories above the Brooklyn Bridge Park, find a peaceful view of the Lower Manhattan skyline. We know you already can't get enough of the New York City views, so enjoy the pedestrian walkway or take a seat on a park bench and relax.
Montague Street— Take a stroll down Montague to see beautiful brownstones, eat at Heights Cafe or Monty Q's Pizza, or stop in some cute boutiques!
Joralemon Street— Visit Brooklyn Borough Hall, get a bite at Shake Shack or Rocco's Tacos, pick up a coffee from Starbucks, or stop in Sephora and Neiman Marcus Last Call!
City Point/Dekalb Market— If you're in the area, you can't miss one of the hottest spots in Brooklyn. Stop in for a meal at the Dekalb Market Hall, the largest market hall in NYC. With 40 vendors, the possibilities are endless. Located in the same building is Target, Century 21, and many other boutiques!
Junior's Restaurant— Eat like a real New Yorker at Junior's. Junior's has been making history on the corner of Flatbush and Dekalb since 1950. Dine in for breakfast, lunch, and dinner, but don't leave before you've had a slice of the world-famous cheesecake!
Barclays Center— Home of the Brooklyn Nets and the New York Islanders, you can catch a lot more than just sporting events at the Barclays Center like concerts. Make sure to check their event calendar during your trip!
Where to Stay in DUMBO
This DUMBO Brooklyn guide wouldn't be complete without picking out some of the best places to stay in the neighborhood while you explore what to do in DUMBO.
For more options check out our where to stay in DUMBO guide.
$ The Tillary Hotel
The Tillary is located right between the action in Downtown Brooklyn and all the beauty in DUMBO. Enjoy your view of the Manhattan Bridge right outside your hotel.
The Tillary provides a café, a bar, and even an outdoor terrace. The Tillary also offers complimentary wifi, 24/7 from desk, and soundproof windows (which can be a huge help when staying in NYC) with stylish rooms offering designer toiletries and fine Italian linens.
Besides having incredible views, you can find a great lobby lounge and beer garden here for a fantastic spot to hang out steps away from your room.
There is parking on the property as well for an added fee.
Book Now on Booking.com | Compare Prices for Later on Hotels.com | See Rates on Expedia.com
$$ Mr. C Seaport
This gorgeous 4-star hotel has 66 rooms with all the beautiful views of DUMBO and Brooklyn from across the East River in Lower Manhattan. While this technically isn't in DUMBO or Brooklyn, you get to see the best of it from across the way located right next to the Brooklyn Bridge where you can walk or bike (if you dare on a busy day) across to DUMBO and Brooklyn.
Mr. C hotels provide 24-hour room service, daily shoe shine, complimentary wifi, and much more being a member of the Leading Hotels of the World with fashionably decorated rooms, some of which have terraces with incredible views.
Book Now on Booking.com | Compare Prices for Later on Hotels.com | See Rates on Expedia.com
$$$ 1 Hotel Brooklyn Bridge
As mentioned earlier, this hotel is the home to Harriet's Rooftop & Lounge, a pick for what to do in DUMBO Brooklyn earlier in this DUMBO Brooklyn guide with one of the most stunning and spectacular views of the city and rooftop pool, undoubtedly one of the best rooftops in Brooklyn!
1 Hotel offers both Brooklyn and skyline views, which ultimately determine the cost of your stay. This is one of the finest properties and locations to stay in not only DUMBO, but also Brooklyn.
This 5-star hotel comes equipped with the bar/lounge, room service, complimentary wifi, and industrial-chic rooms.
Book Now on Booking.com | Compare Prices for Later on Hotels.com | See Rates on Expedia.com
What to Pack for Brooklyn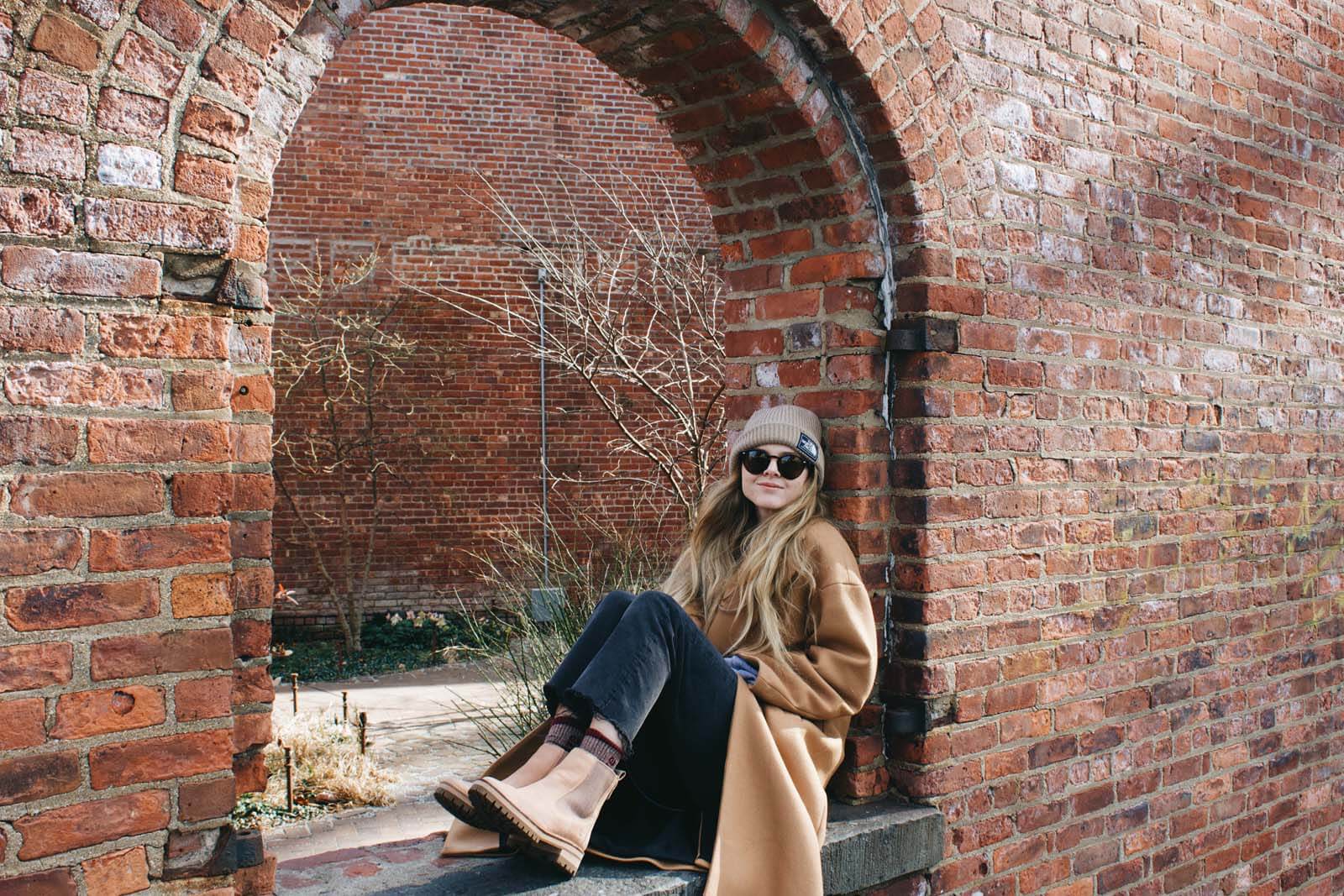 This Pacsafe Shoulder Bag slings over your body and is the perfect size to carry your day essentials while exploring Brooklyn. This lightweight bag has anti-theft features so you can enjoy Brooklyn with ease of mind with Pacsafe's anti-theft patent products whether you're in a crowded area or on the subway.
This Pacsafe Anti-theft Backpack is another essential for Brooklyn or any city trip. This backpack has a patented anti-theft design with lockable zippers and slash-proof material in this sleek and comfortable designed backpack.
Avoid high tech thieves with this 15 pack of RFID blocking sleeves that doesn't require you to buy a special travel wallet, you can carry your favorite purse, wallet, or backpack by simply putting your credit cards and sensitive information in these RFID blocking sleeves.
Upgrade your wallet with this RFID Blocking Wallet by Pacsafe is the perfect pick. Always have your identification, bank cards, and credit cards protected from high tech thieves with this RFID blocking wallet in this sleek and slim design.
One of the best ways to keep valuables safe when you travel is this Portable Safe by Pacsafe. This is ideal when you're hotel has a safe that is too small for your belongings, with it's sleek and compact design so it doesn't take up much space in your luggage offering maximum security with its stainless steel wire mesh covered in a piece of cut-resistant canvas fabric. You simply lock this portable safe to a secure fixture in your hotel room when you leave.
This iPhone crossbody case is perfect for sightseeing as you can easily grab your phone for that perfect photo moment on the fly as well as keep your phone secured to your body and safe from pickpockets!
We recommend Allbirds Women's Wool Runner as well as the Allbirds Men's Wool Runner for an everyday walking shoe that's breathable, comfortable, and feels like you're walking on clouds. Your back and feet will thank us later, plus they are all the rage in the city at the moment.
A good reusable water bottle is one of the best things you can have in your day bag or on you at all times, plus New York City has some of the best drinking water in the country, cut back on single-use plastic and have a good reusable water bottle for your trip.
Don't leave the house without a good power bank. Don't spoil your fun exploring all the fun neighborhoods and things to see in Brooklyn by having your battery die on you. If you're anything like me you'll be using your phone to take photos, navigate, and post to social media while you're exploring.
When it comes to the city, this weather is not forgiving and you don't want to get caught out and about in the rain without an umbrella. That's why we recommend this compact wind-resistant travel umbrella for what to pack for Brooklyn.
Are you a sensitive sleeper? A good pair of earplugs are essential for your Brooklyn or city trip, especially if you're not from a big city.
See more essentials for what to pack for Brooklyn in our complete guide.
---
Liked this post about the best things to do in DUMBO Brooklyn or found this DUMBO Brooklyn guide helpful? Bookmark for later or share the love below on Pinterest.